The latest Special Price Spanking Video is
Starring Johan Volny, Johannes Lars and Chris Jensen
HD Only $13.99
Standard only $9.99
Click Read More to view the storyline and a selection of pictures WARNING Hornet videos feature male on male sex and spanking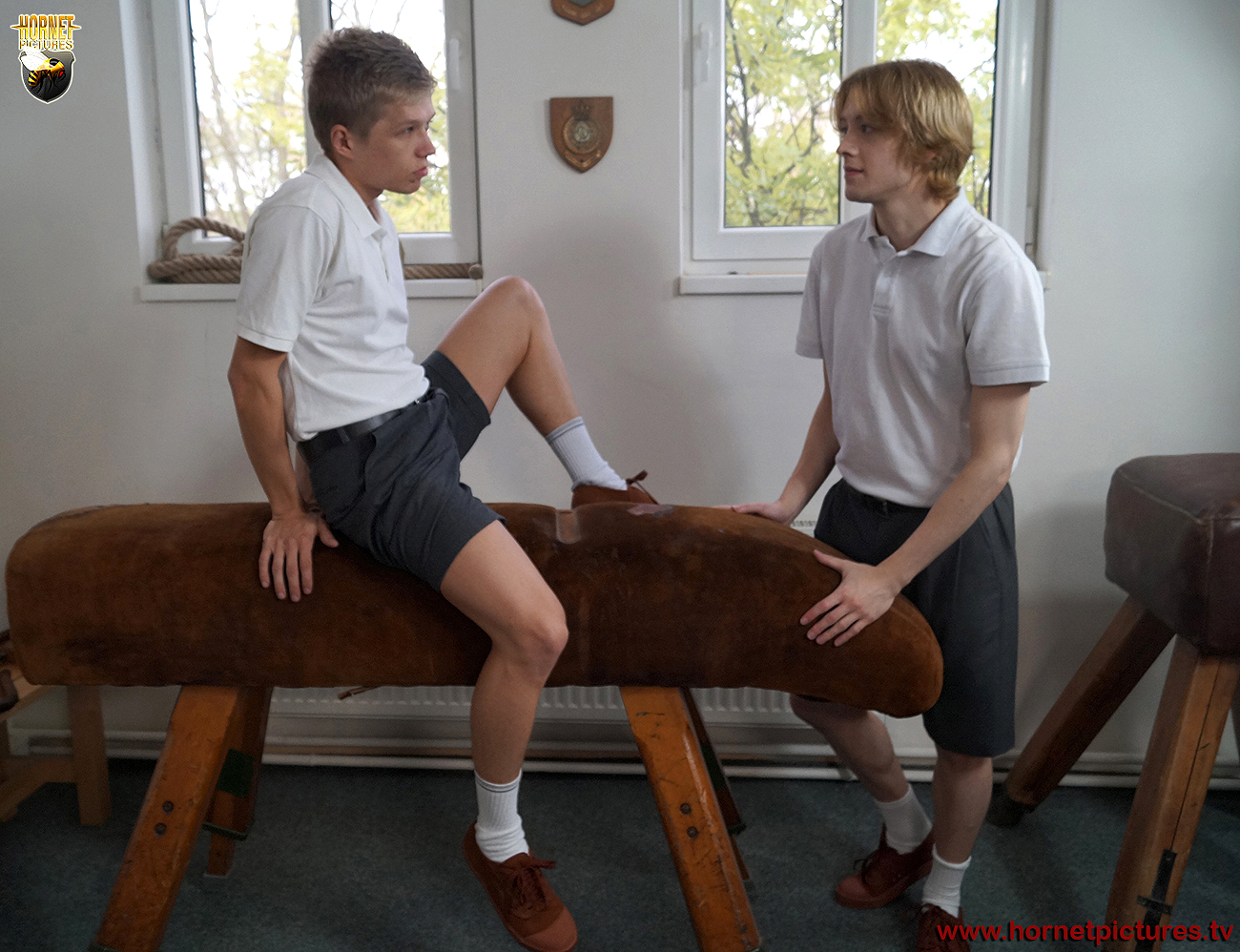 The Coach's Deal
Two unruly students (Johannes Lars & Chris Jansen) have recently been engaged in a bit of dealing with illegal substances. This of course is strictly against the rules, especially in College and now the two boys are really pushing their luck too far!

Thinking they are tucked away nicely out of sight in the boiler room, they are overheard by the passing PT teacher, Mr Volny. He bursts in on their criminal activity catching the lads red handed. This is definitely the wrong man to be caught by and both boys know it! He orders them off to the gym.

Its here that their debt will be paid and no arguing about it. Their misbehaviour and illicit activities will be punished and the incident will go no further. That is the Coach's deal and he's a dealer not to be messed with. The lads can expect to get their bare bottoms well and truly spanked with the stinging hand of the master coming down hard on their fast reddening backsides!

Part of the punishment will be to serve their master and pleasure him well for wasting his time with their misbehaviour. After a good spanking for each boy a dose of the leather strap will be for one, whilst the other is penetrated over the vaulting horse. A pain in both their butts in more ways than one. This can only reach one climactic end, that of punishment complete for the two naughty lads and the pleasure of a job well done for their muscular master.
Links
*
Hornet: The Coach's Deal – in 1080p Extra High Definition
*
Hornet: The Coach's Deal – in Standard Definition
***
An HD version of this video is also available through Sting Raw at Clips4Sale for customers who wish to use an alternative processor.