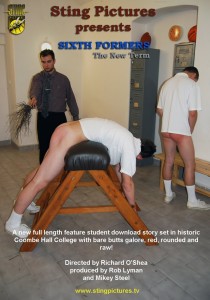 Another 2010 download from Sting is "Sixth Formers – the New Term", following on from the popular "Sixth Formers and Mr Sorrenson" It's back to historic Coombe Hall College where the Headmaster has a special mandate from the governors to keep discipline in the old way. The old way means that lots of young miscreants "end up" with very red and sore bottoms.
Sixth Formers – the new term is a special length download just over I hour and 10 minutes long with a host of handsome young man being kept in line by regular canings, spankings and birching (frequently one right after the other!!)
This download features Rusty who, in the role of Mr. Klaus, has graduated from a one time bad boy in movies such as "TS Morsus – Before the Mast" and "Woodland Vandals" into a very effective disciplinarian.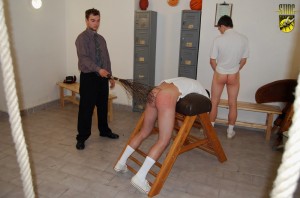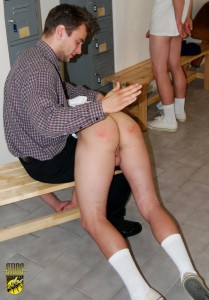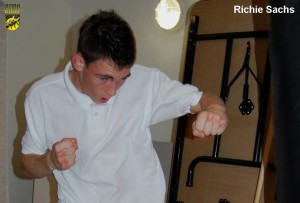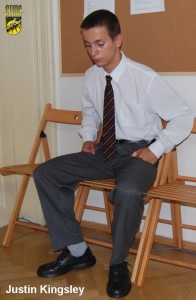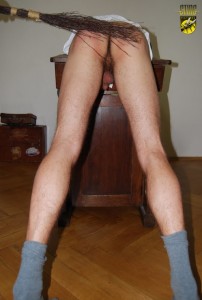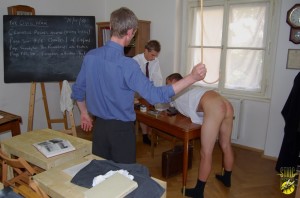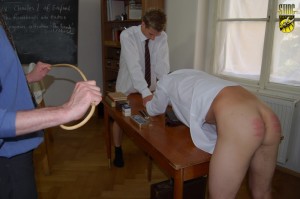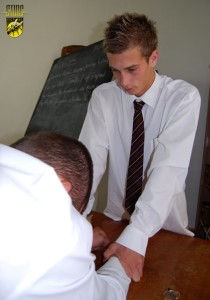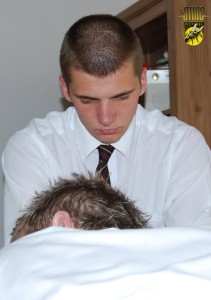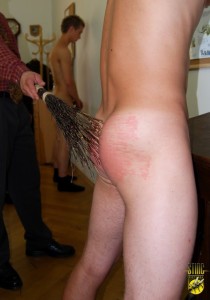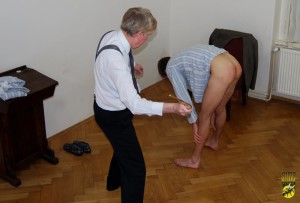 For the benefit of North American users, in the UK the term "Sixth Formers" relates to the equivalents of "Seniors" that is to say young men aged eighteen or nineteen in their final school year
Part 2 will be posted tomorrow
Links: