The latest Sting Special Price Spanking Compilation is
Angry Step Dads Twin Pack
Starring Ryan Torres, Ariel Varga and Marco
HD Only $14.99
Standard only $9.99
The two videos in this Compilation are:
GET EM DOWN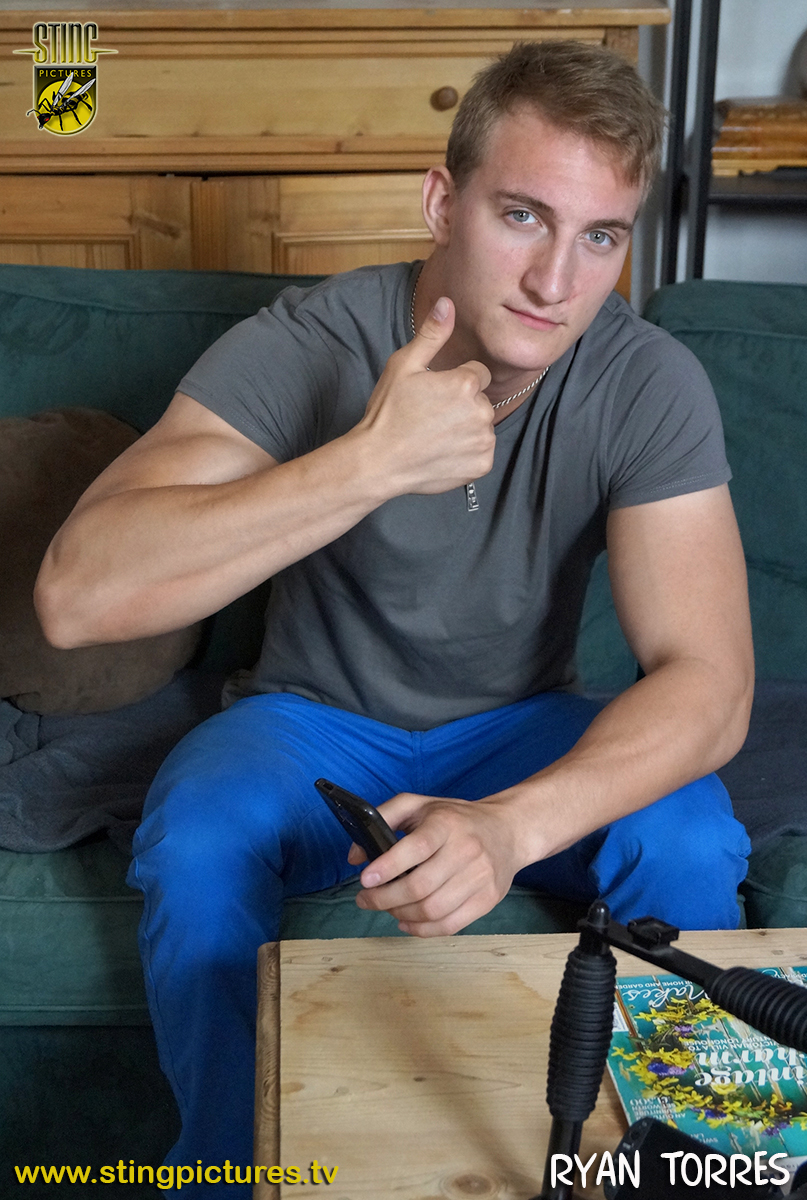 Living at home for young college graduates can be fraught with problems. My house has rules, which are often quoted to the hapless youngster when he starts to take things for granted. When they really aren't listening, it's time for alternative action! One such lad is Harry (Ryan Torres). He hasn't even tried to get a job and arrives home some evenings worse for wear.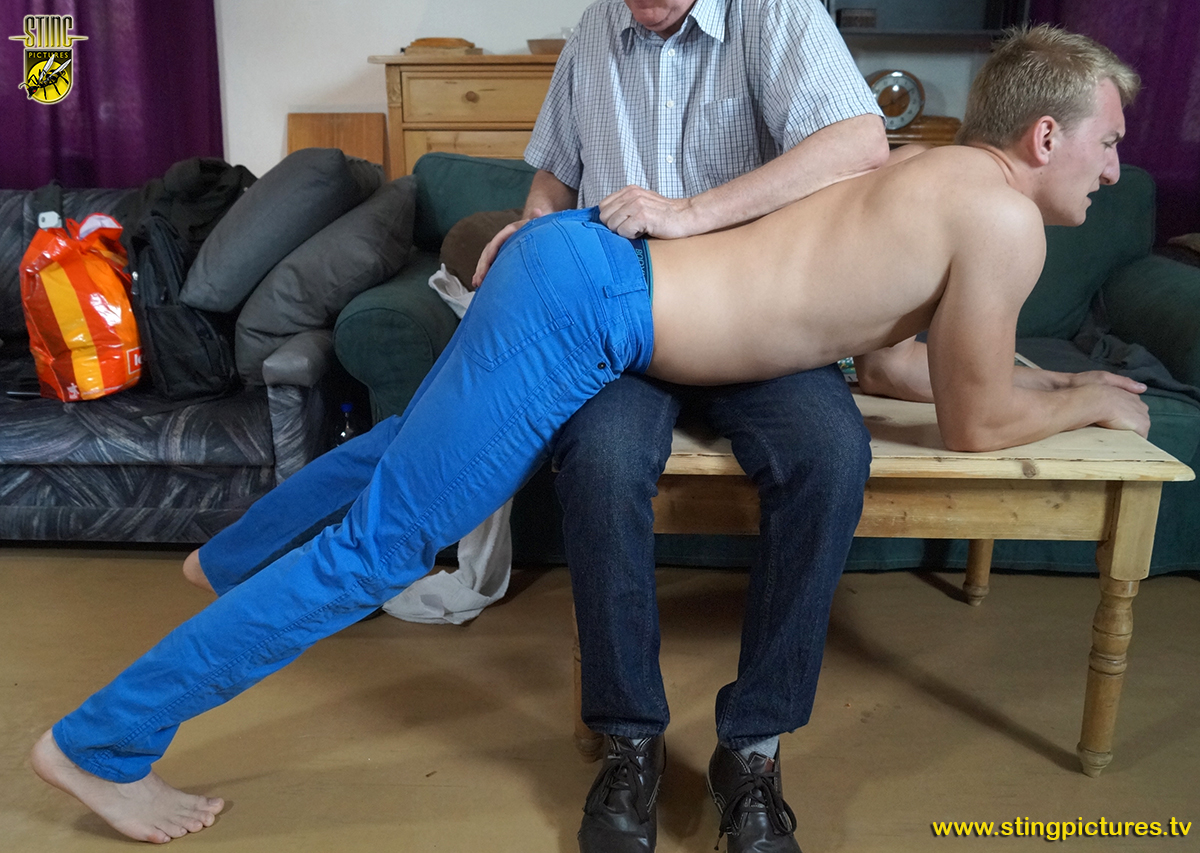 Some discipline needs to be instilled quickly! Nothing works better with Harry than instilling some good old-fashioned discipline.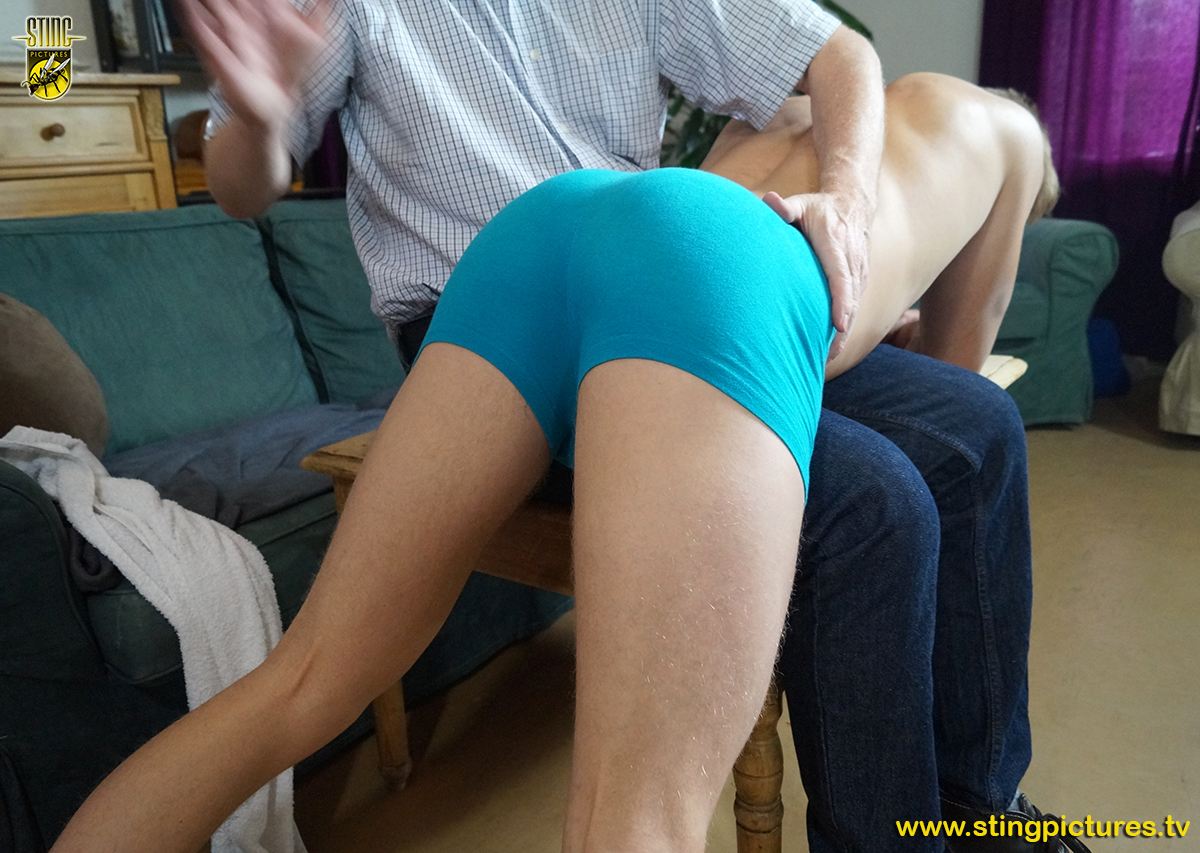 *
Click on the Read More tab below to see more
*
______________________
After being sent to take a shower, he's back in the living room, stripping off for a good spanking! It's either that or find another place to live! Harry thinks it'll be a pushover now that he's bigger, but as he strips off, he's not so sure, and it's more than a bit humiliating to get his pants down now in front of his stepdad!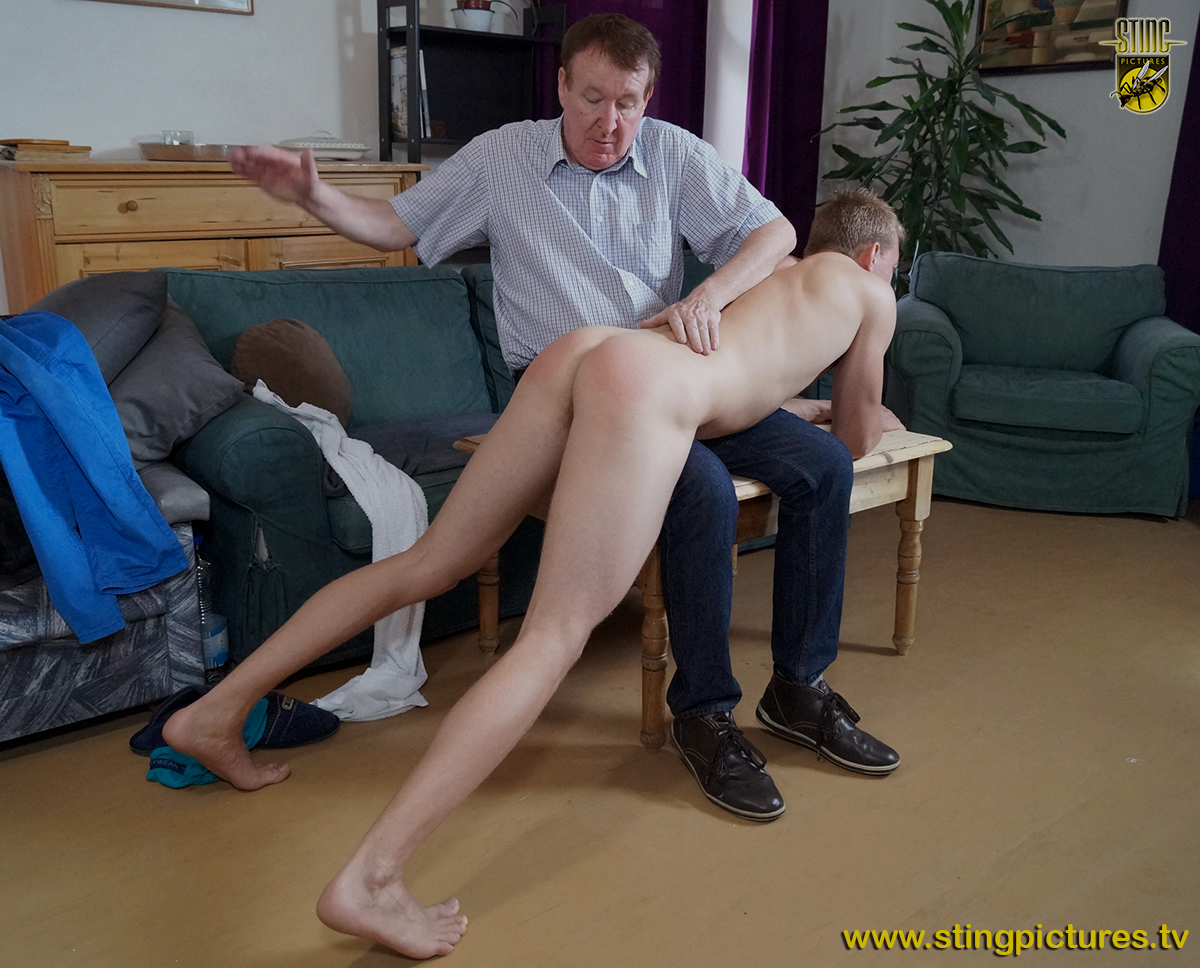 A good hard spanking cracks around the room, and Harry's muscular bare bottom is starting to burn like fire.
However, this time the punishment is to be followed up with something else. As soon as he sees it, Harry knows his backside is going to burn!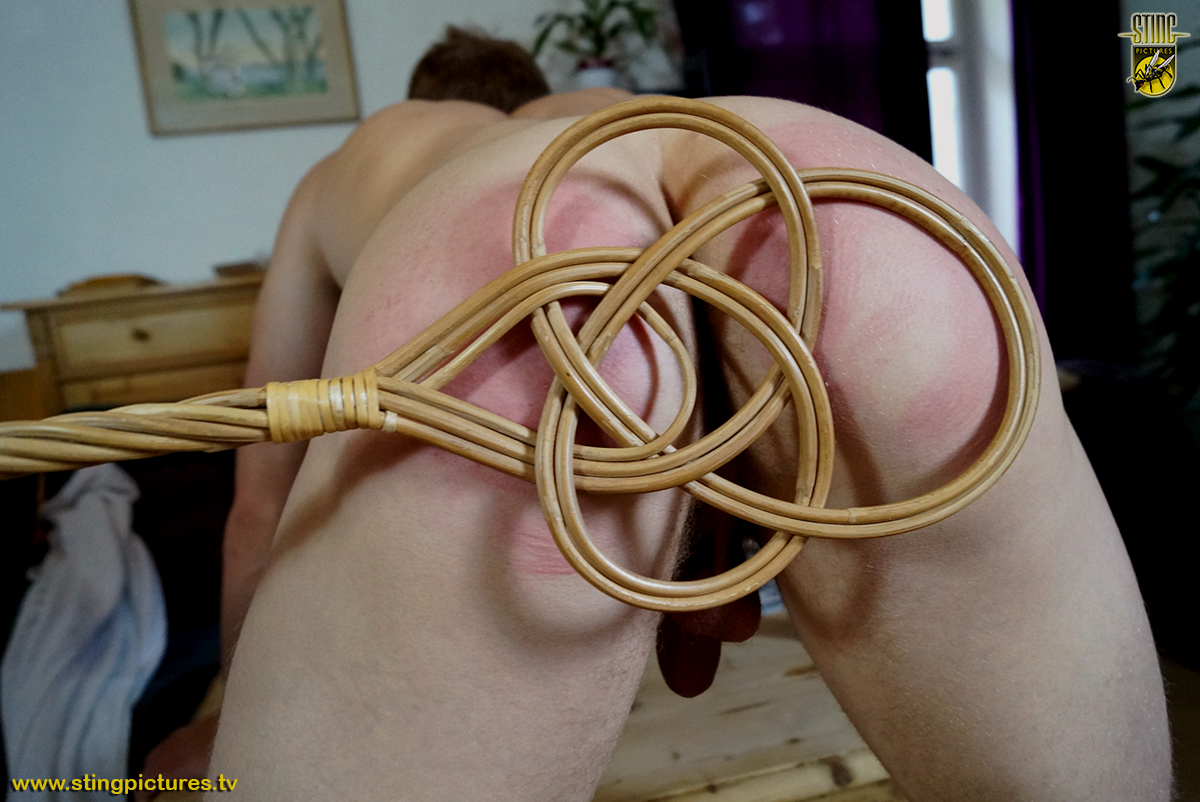 Out comes the carpet beater, but it's not going to connect with a carpet this time, but with an insolent youth's dangerously exposed bare backside!
By the time Step Dad has finished, even an ice pack won't cool Unlucky Harry's burning bottom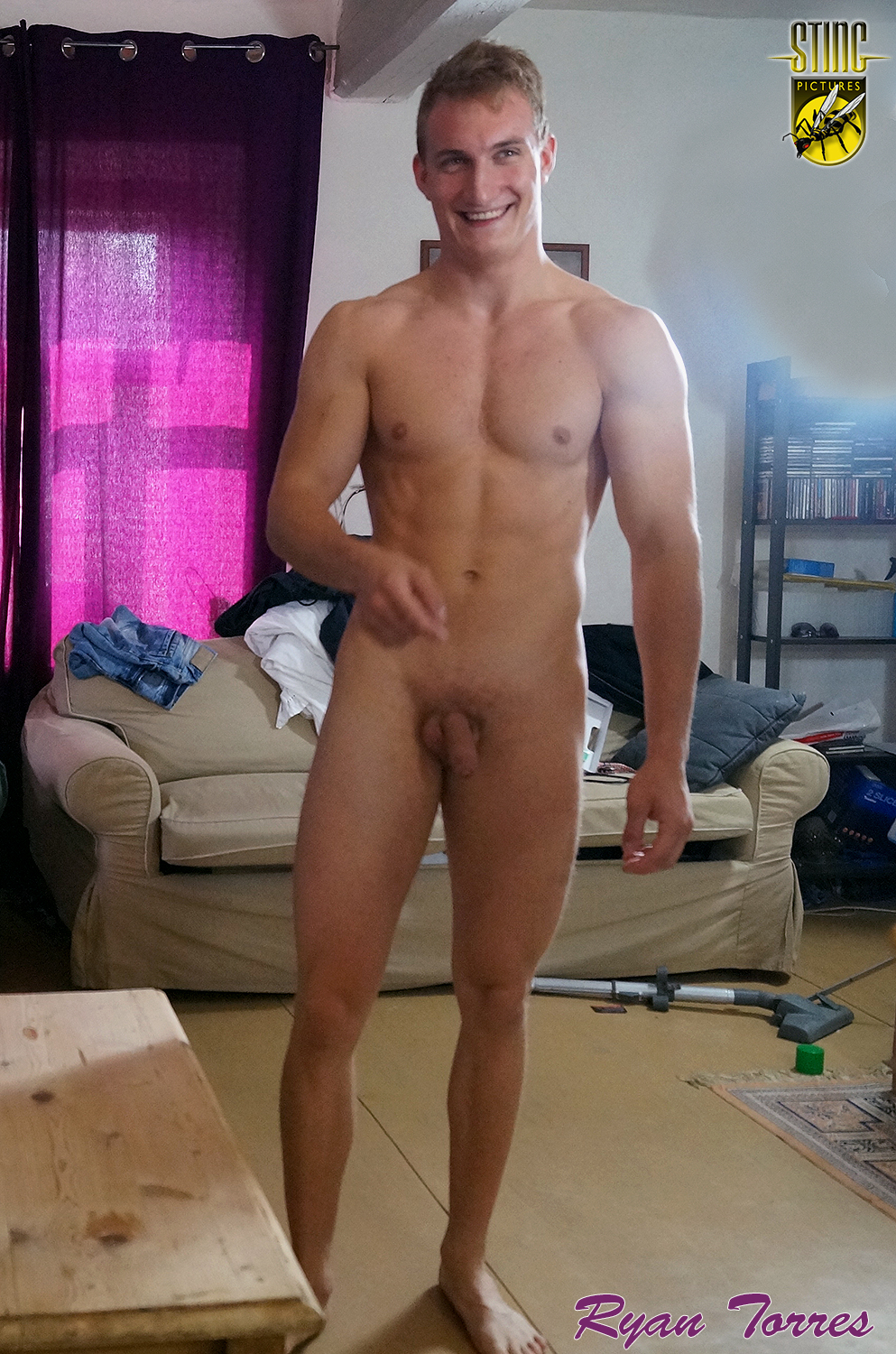 Ryan Torres Plays Harry
STEP UNCLE'S IN CHARGE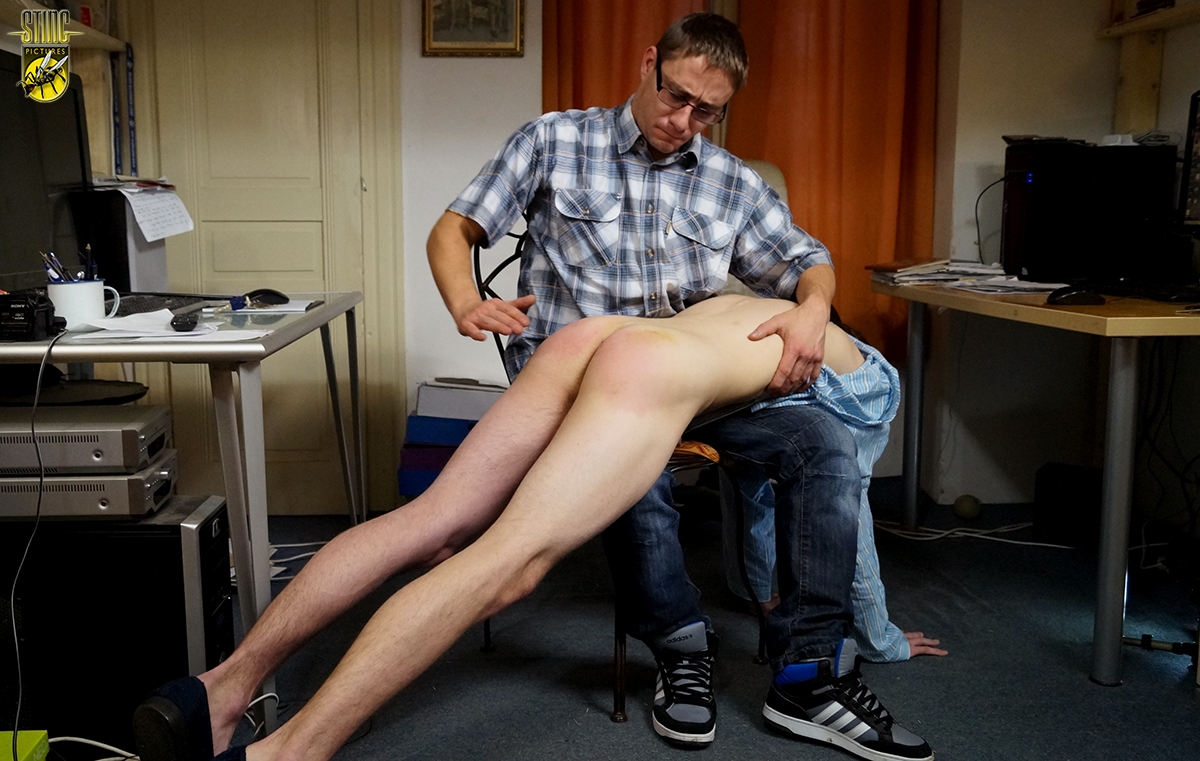 When young Christopher (Ariel Varga) thought his step-uncle was out for the day, he crept into his office to use his computer. It wasn't Facebook he was after this time, but some decent porn! Unfortunately for Christopher, his stepfather had returned far earlier than expected. Furious that the boy had betrayed his trust, he sent him to his room to return in his nightshirt.
Perhaps a good spanking will make him remember to show some respect next time. Taken over his step-uncle's knee, Christopher's firm little bare bottom is sorely slapped to a deep shade of red. His nightshirt is high over his back, and the flat of his step-uncle's palm is scorching!
This is just a warm-up, though the carpet beater is next!

The woven rattan is almost like a dozen canes fashioned into a painful instrument of punishment. The swish and crack across Christopher's already well-spanked backside echoes around the room, leaving his bare buttocks even rawer than during the spanking.
However, to end this session, his step-uncle reaches for that mainstay of equestrian training, the riding whip. Touching his toes with the black leather riding crop whipping into his burning backside, Christopher is weighing up his actions. Perhaps it will be better to borrow a laptop to look at porn in the privacy of his bedroom in the future!
Links
*
Angry Step Dads Twin Pack – in 1080p High Definition
*
Angry Step Dads Twin Pack – in Standard Definition
*
This video is also available through Sting at Clips4Sale for customers who wish to use an alternative processor.