The latest Sting Special Price Spanking Compilation is
Only $25.99 (Usual combined coast $66.80)
The films in this Four video compilation are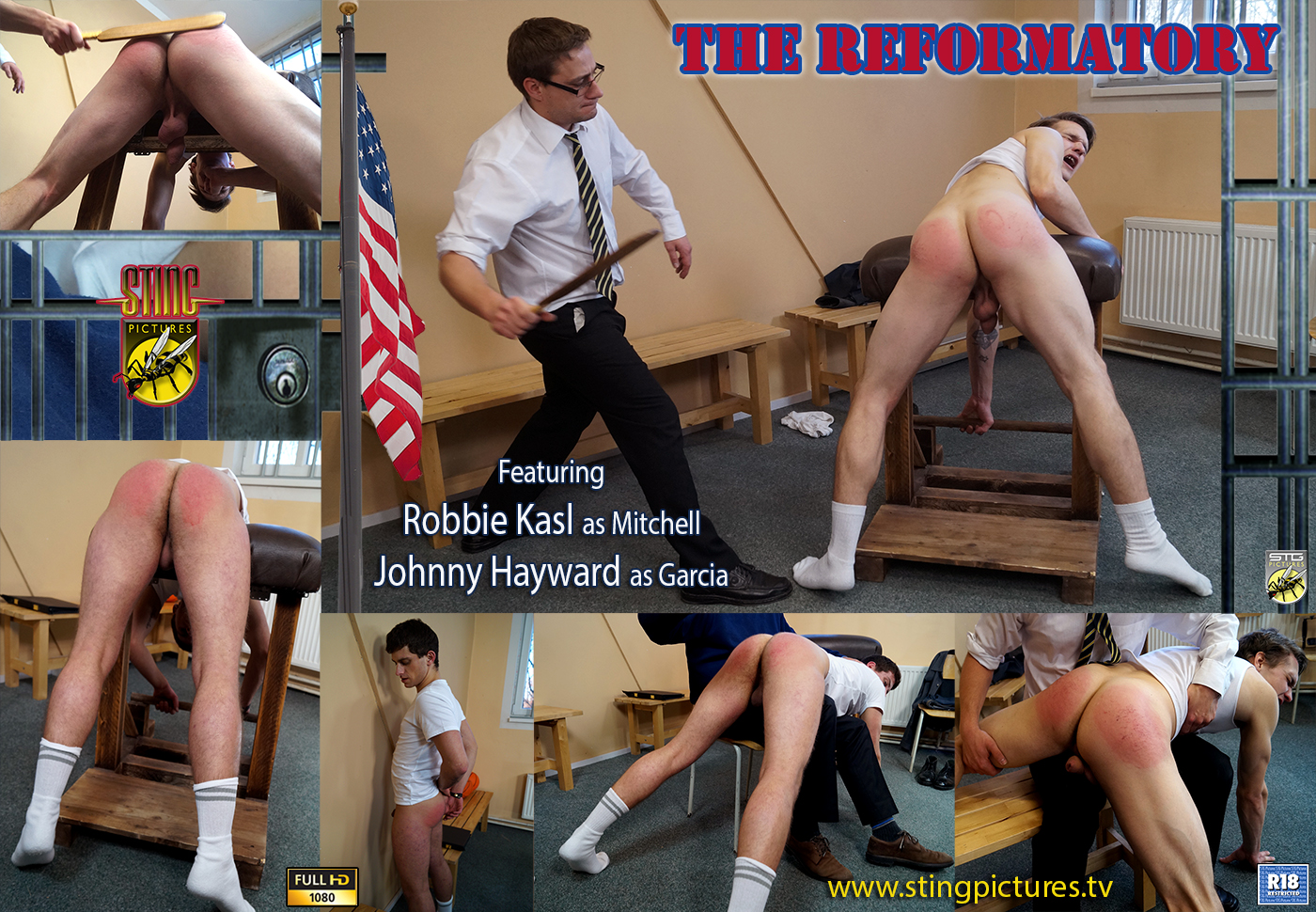 The Reformatory
Discipline at Pine Valley Reformatory is well maintained. Workshops have to be attended on time, and fooling around soon gets jumped on. The Warden knows it's his job to put these wayward juveniles back on the straight and narrow. The old wooden discipline paddles are kept busy, often colliding harshly on the bare backsides of the more badly behaved inmates!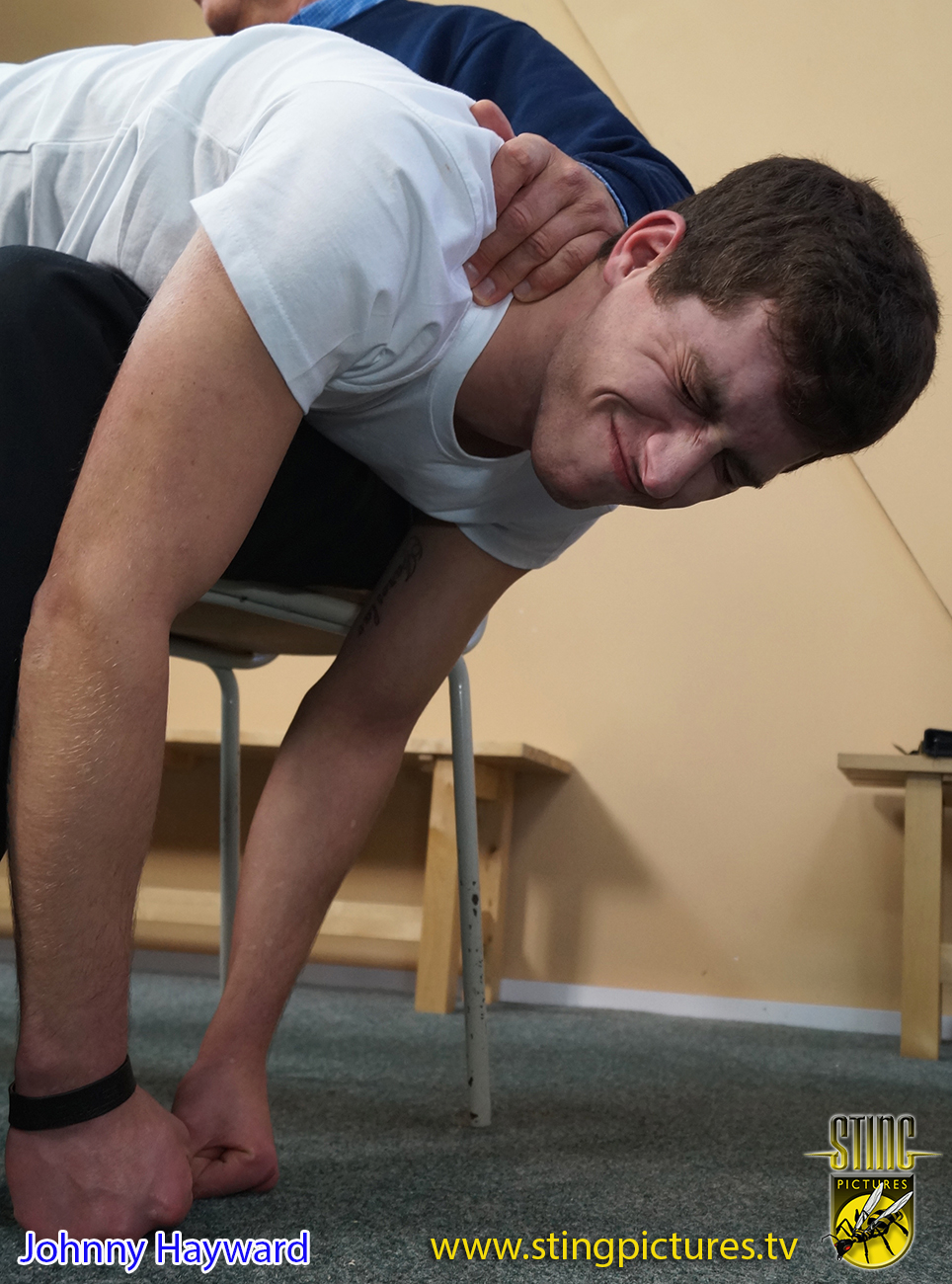 The workshop for Garcia (Johnny Hayward) in not a place he likes to spend a lot of time in. For him, a smoke outside is far better. Well, it is, until he's caught red-handed by the Warden! Taken to be dealt with by his Senior Officer, the Warden intends this time he will learn a sharp lesson.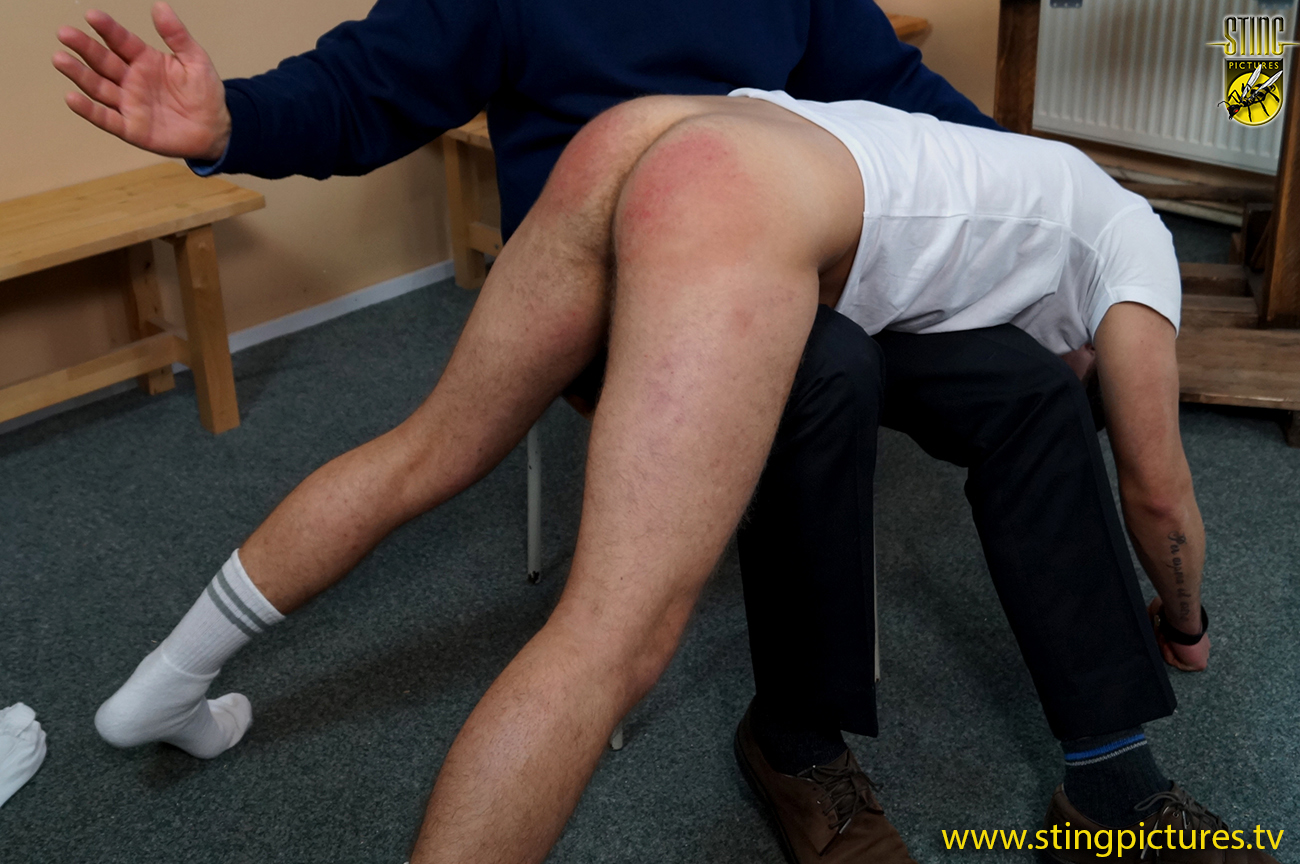 Mr Clinton starts with a good hard over the knee spanking, something this older lad is not used to getting. He reddened butt of course has not seen the last of this punishment, the finale is yet to come.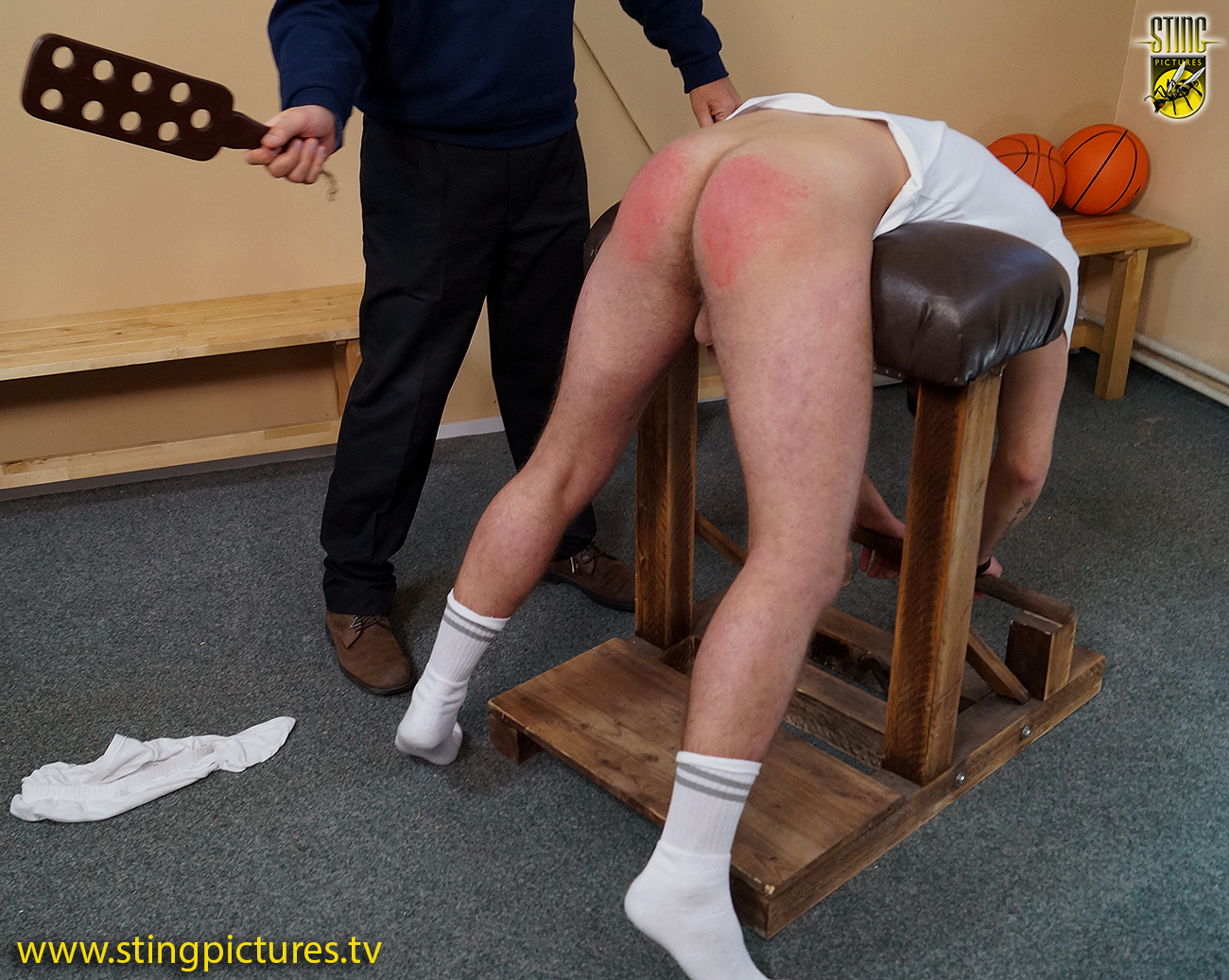 Officer Clinton's holed paddle has some history, having been brought to this Reformatory from another in Alabama. It's blistered many an arrogant boy's butt, and now it's lining up to do its painful job yet again.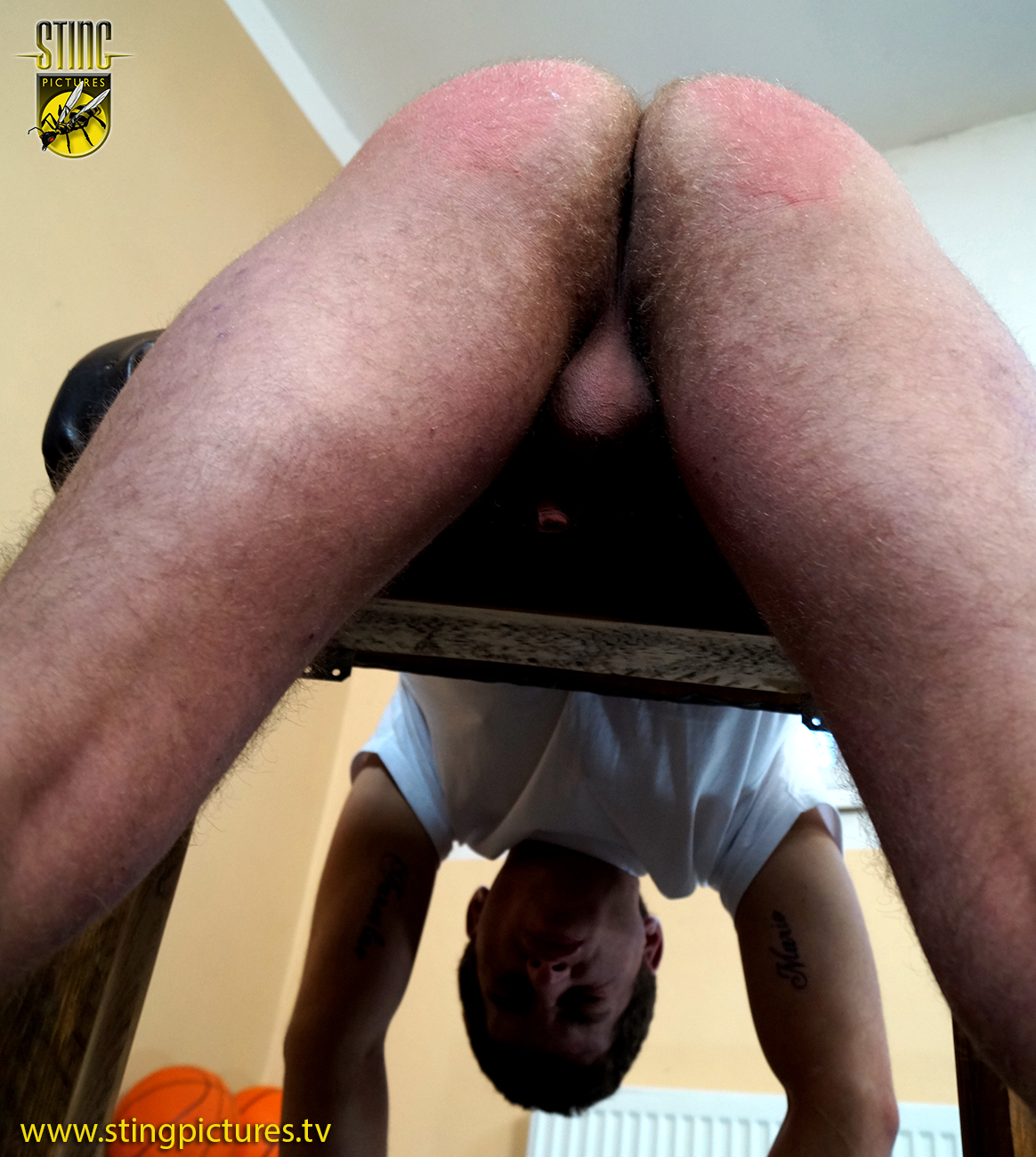 The cracks ring round the room and Garcia's bare backside is severely scorched. His firm buttocks are burning now and attending workshop on time in future seems a much better idea from now on!

*
Click on the Read More tab below to see more
*
______________________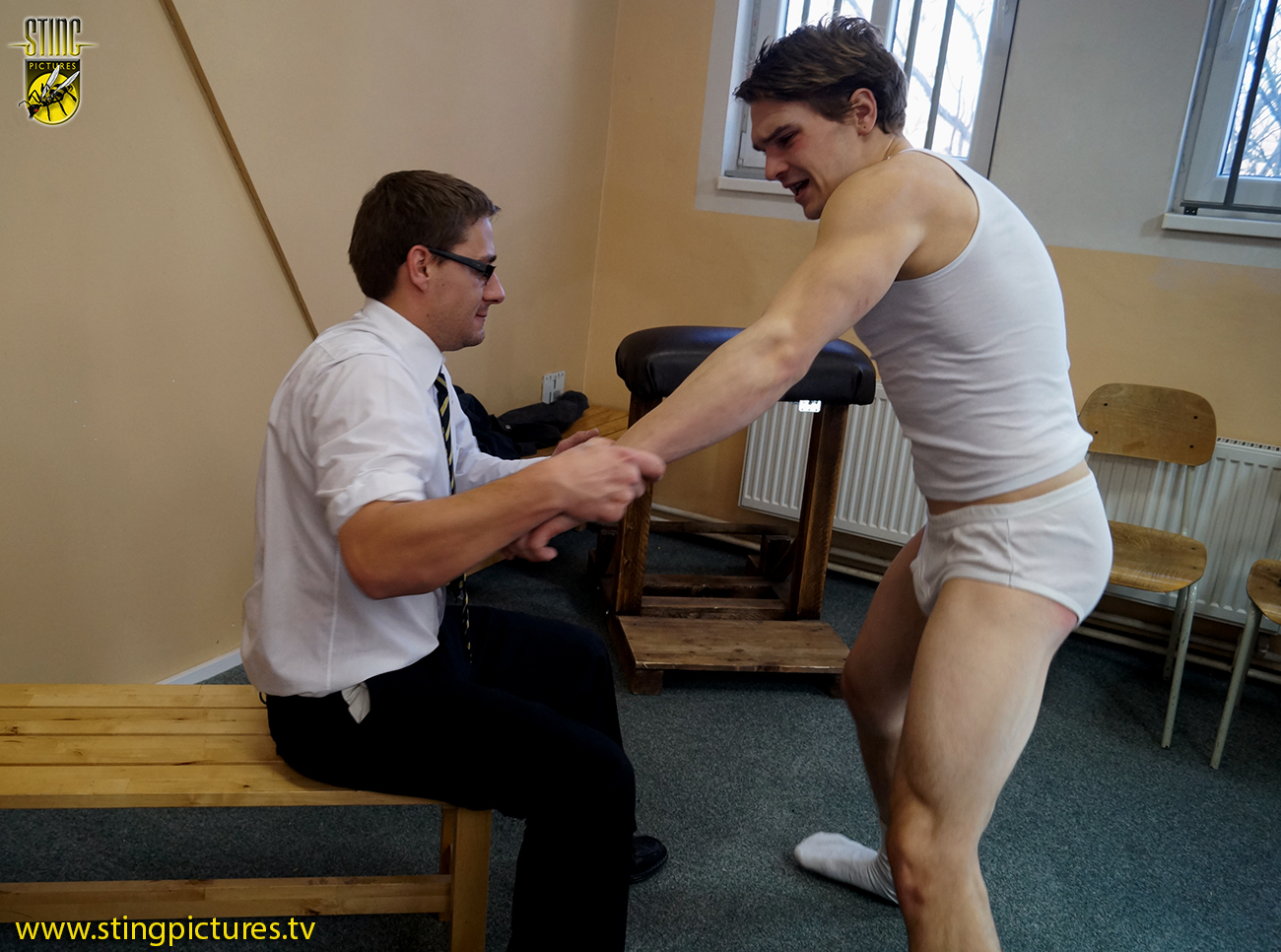 Another would be troublemaker is Mitchell (Robbie Kasl) He's been acting like a gangster and the Warden is going to make an example of him. He's sent for a visit to Officer Sharpe, this no nonsense man knows how to get results and it's usually with his right arm!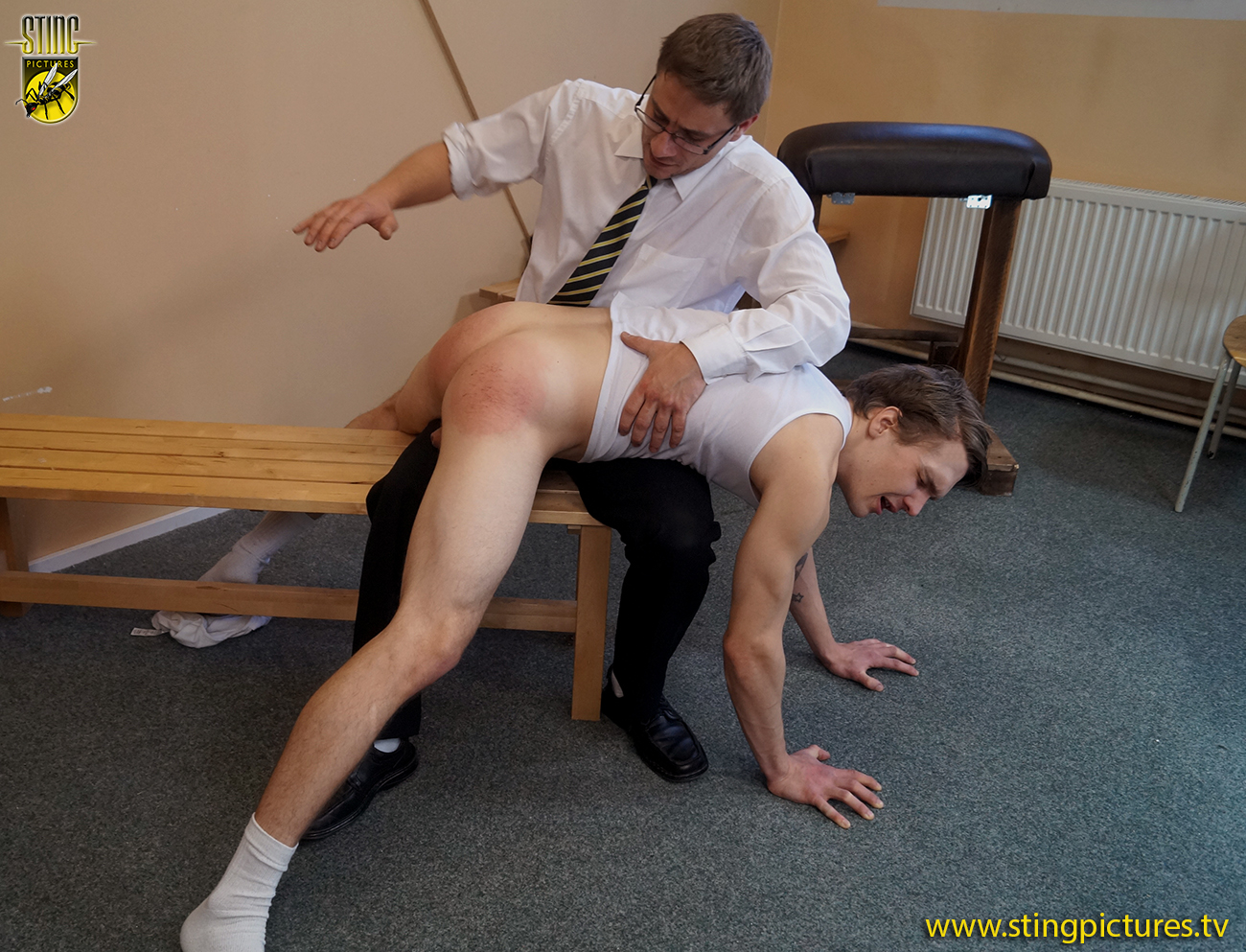 Taken across the knee for a spanking is a good start to Mitchell's return to common sense. His bare bottom is going to be burned and burned well.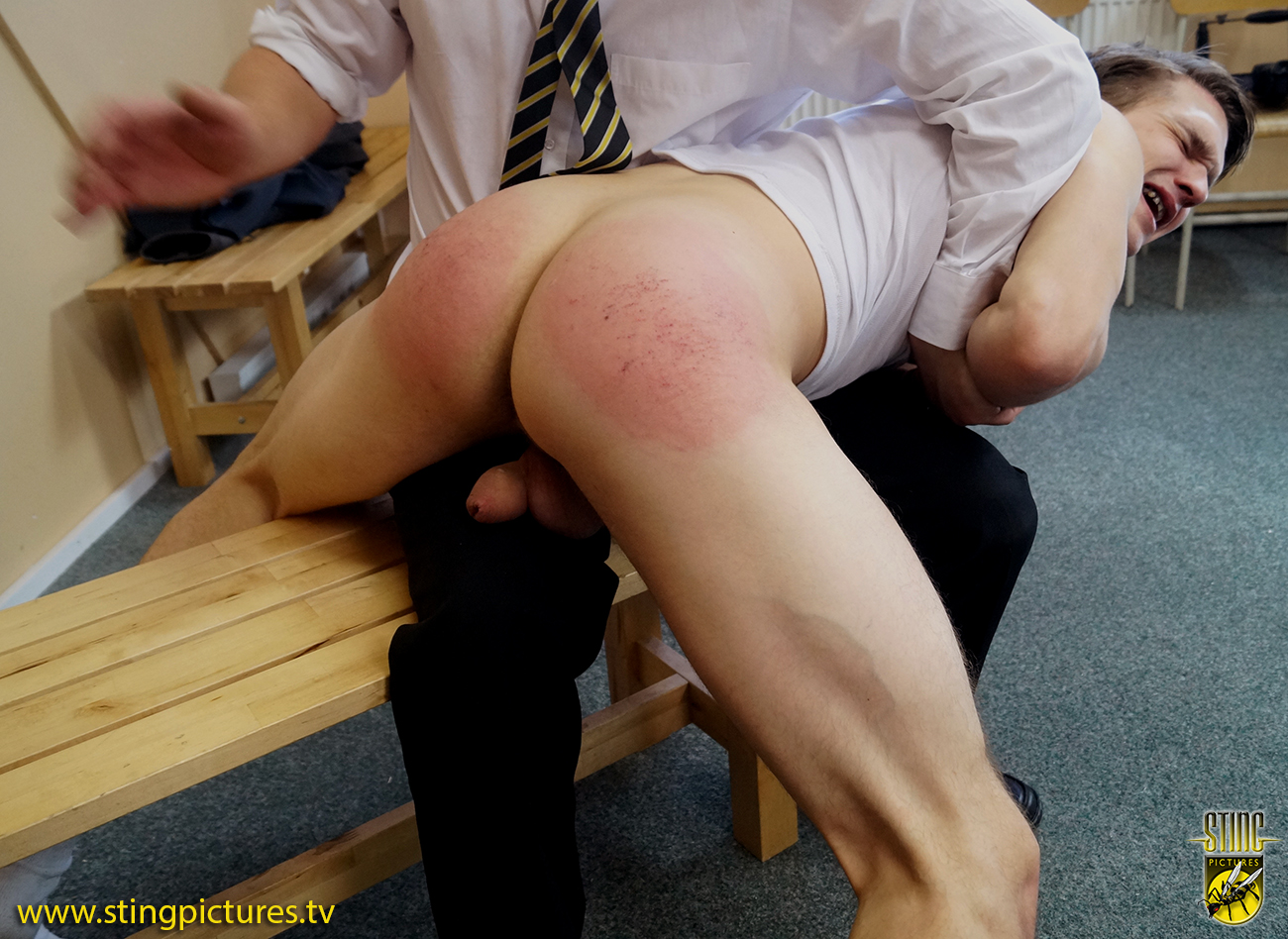 He bucks and yelps as the spanking gets more intense, but no resistance will dissuade Mr Sharpe from delivering an exemplary punishment. Finally, he's let up but can see that his fate is really painfully sealed.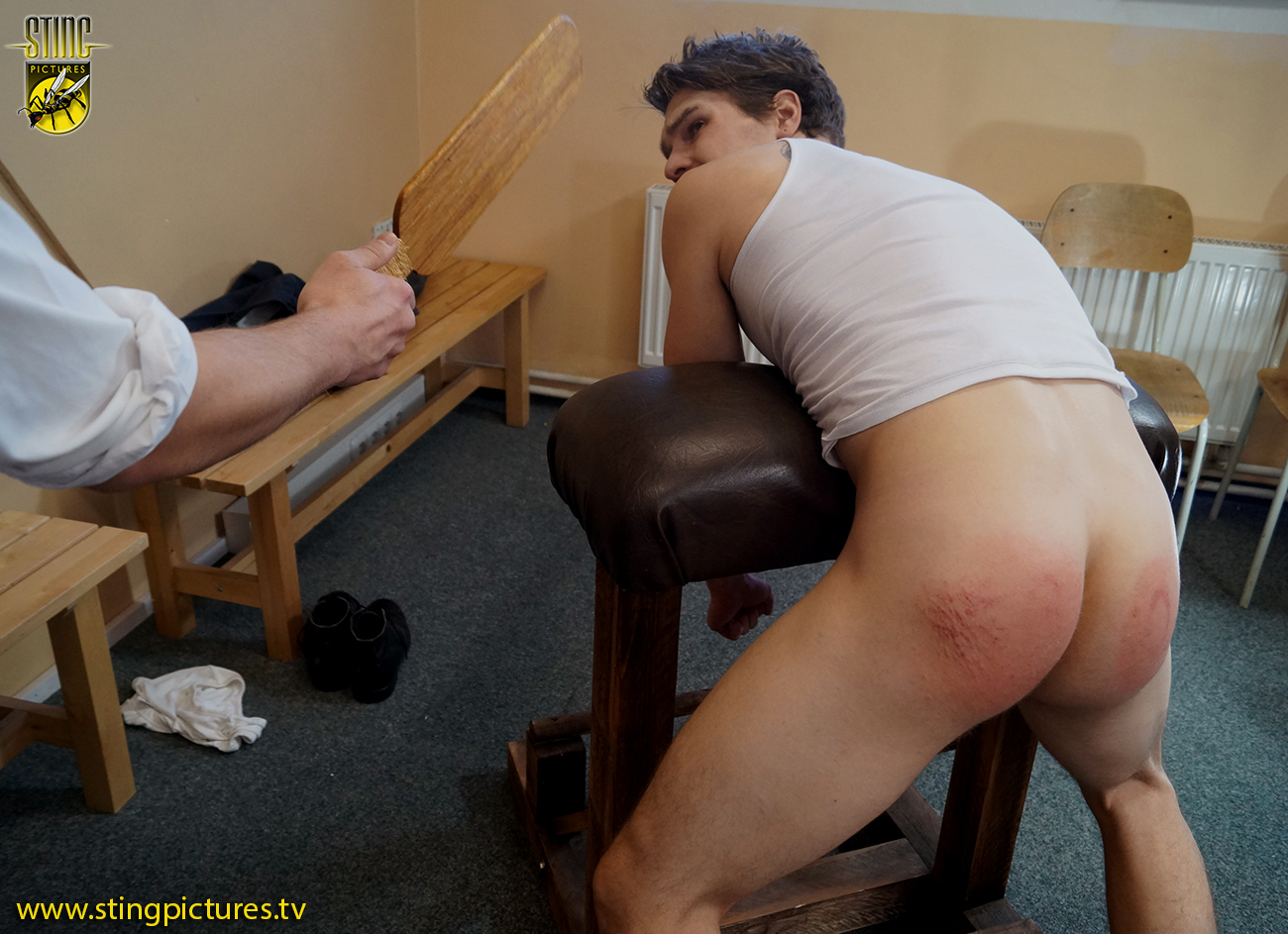 The officer has grabbed a nicely honed wooden paddle off the shelf and is ordering him over the frame.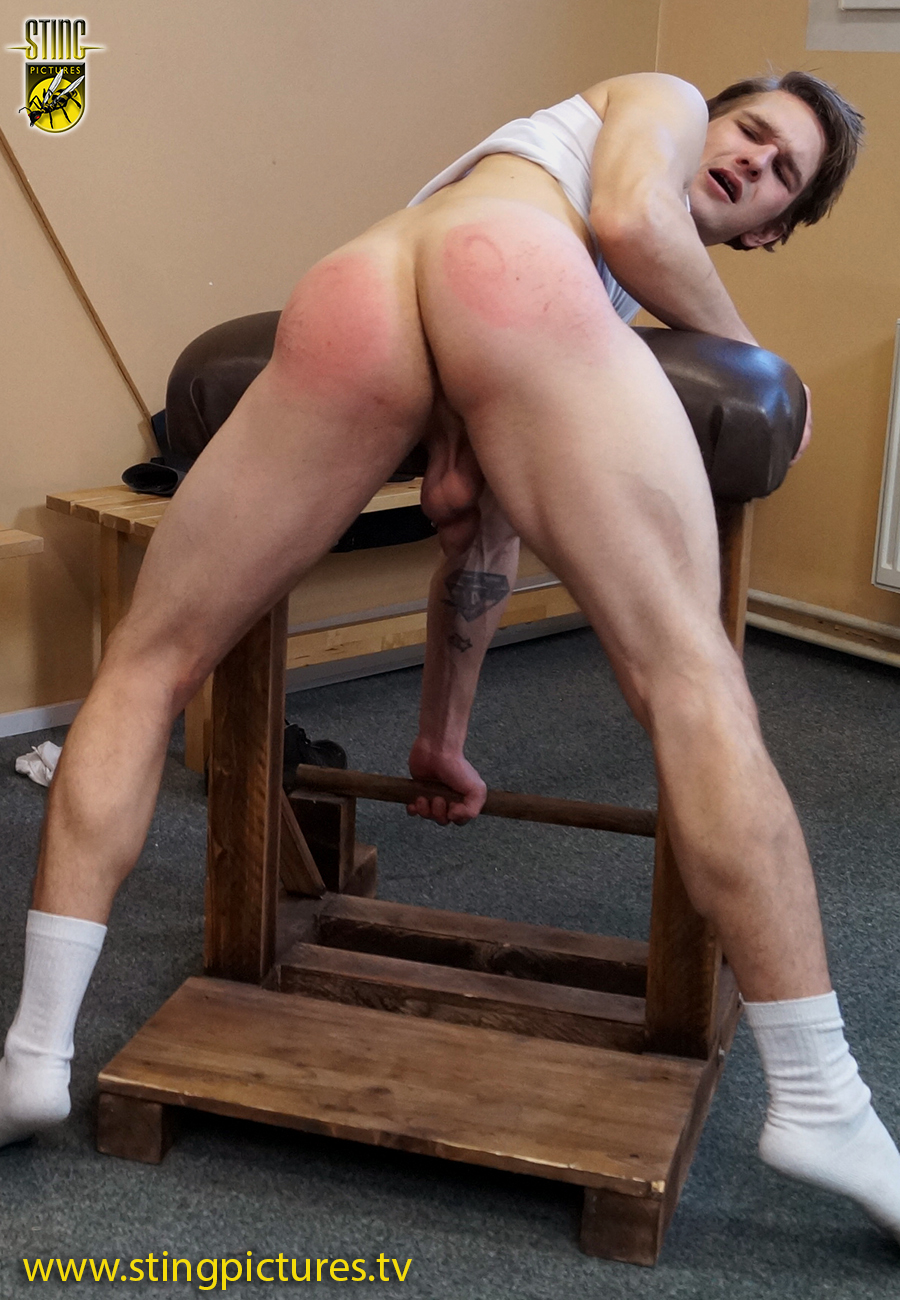 As with Garcia the time-honoured sound of wood on bare skin echoes round the room. The boy's butt is red raw truly on fire, he's been taken down a peg or two and knows it.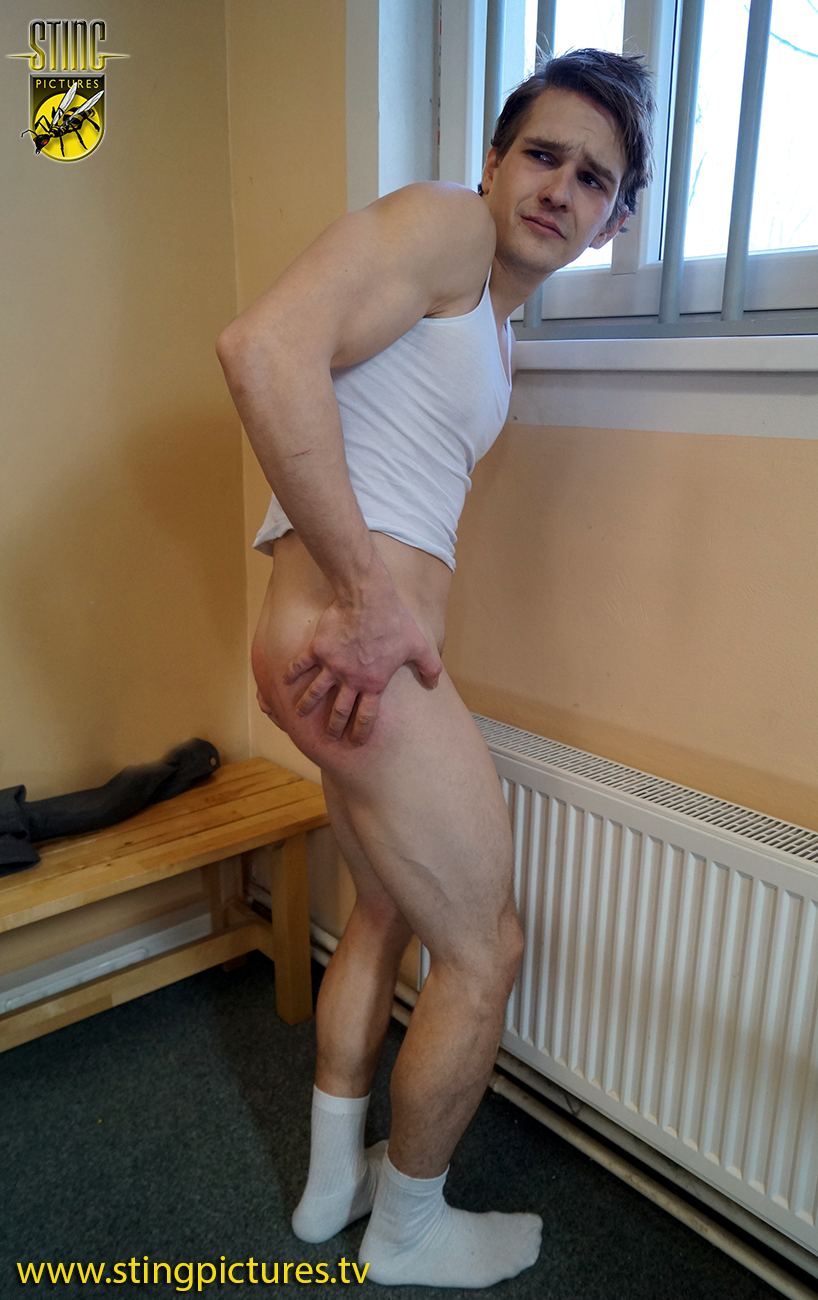 Time to behave has been well imprinted on to this insolent young man's bare bottom!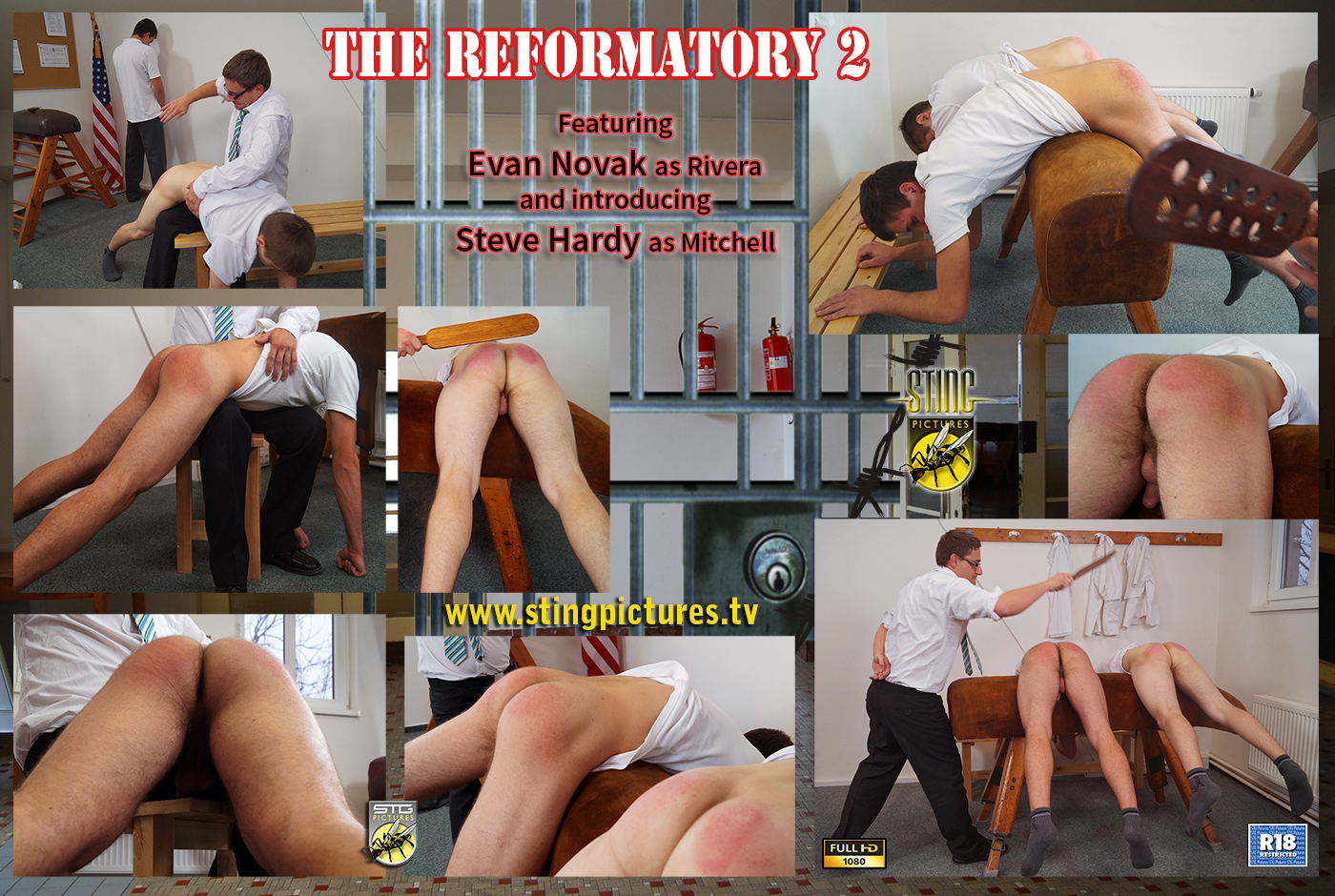 The Reformatory 2
We are back at Pine Valley Juvenile Reformatory. Standing before the Warden are two more young inmates who have not attained the required levels of efficiency demanded during their rehabilitation.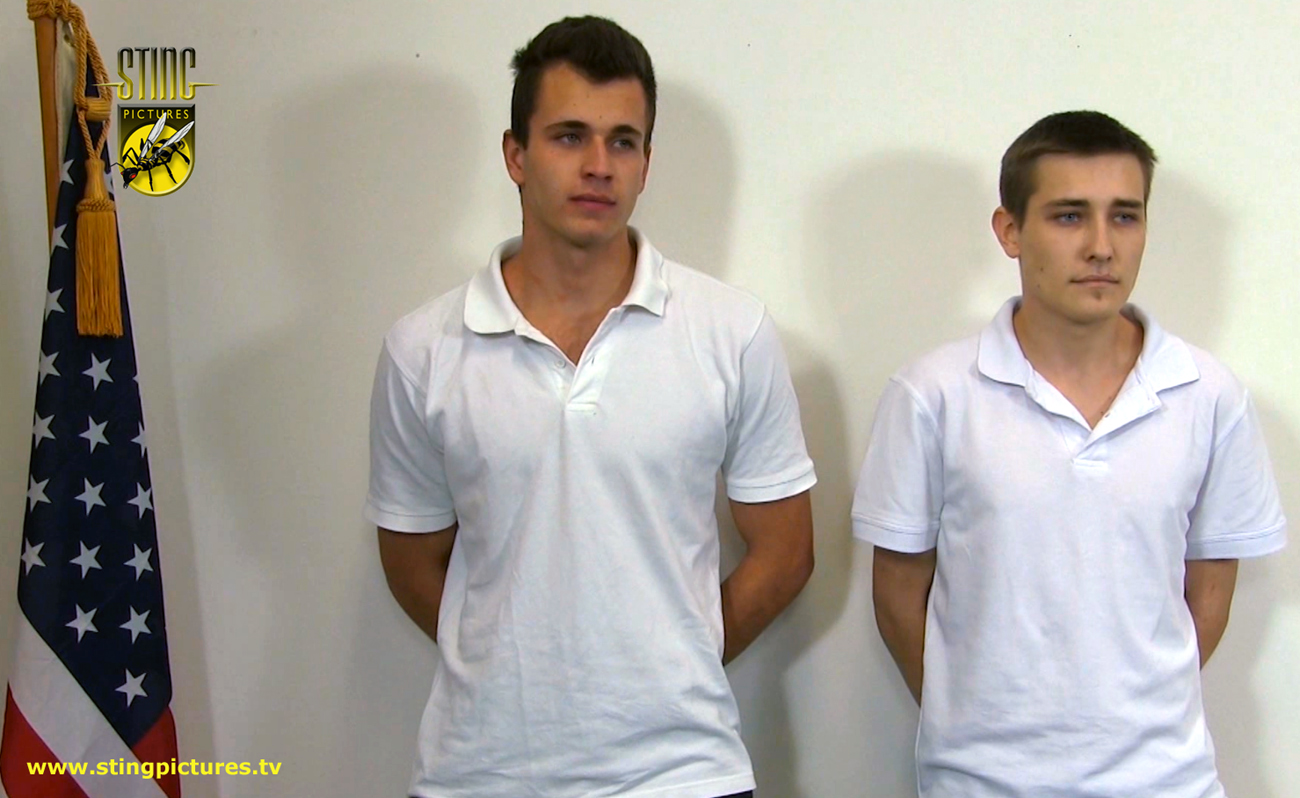 The governor knows exactly what has to be done and sends the two lazy lads to their Senior Officer, Mr Sharpe. He knows perfectly well how to deal with obstreperous youths.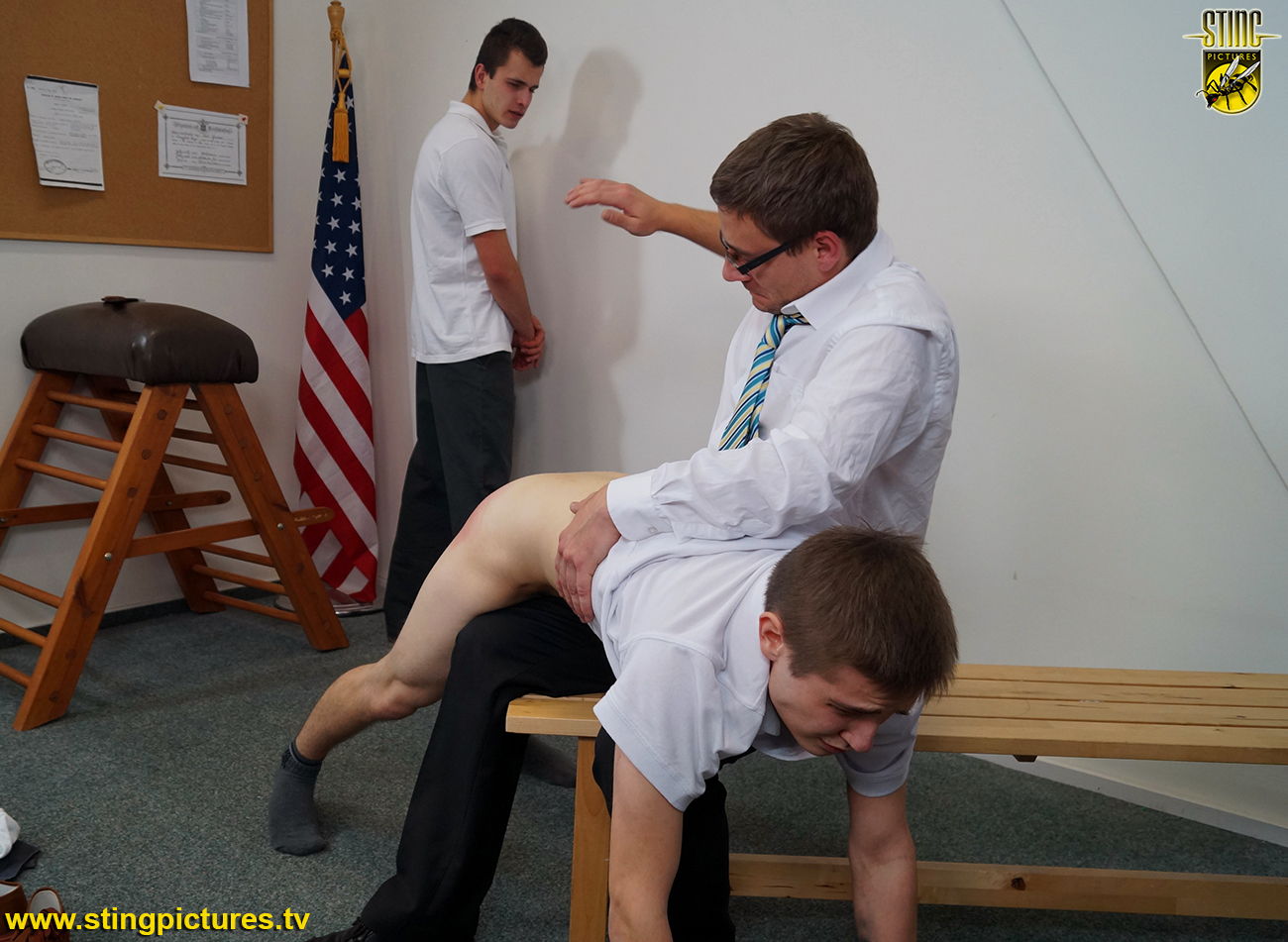 On arrival both lads are told they are going to be spanked. First it will be Rivera (Evan Novak) who is told to take off his pants and underwear. He will be going over the knee to feel the full sting of Officer Sharpe's scolding palm.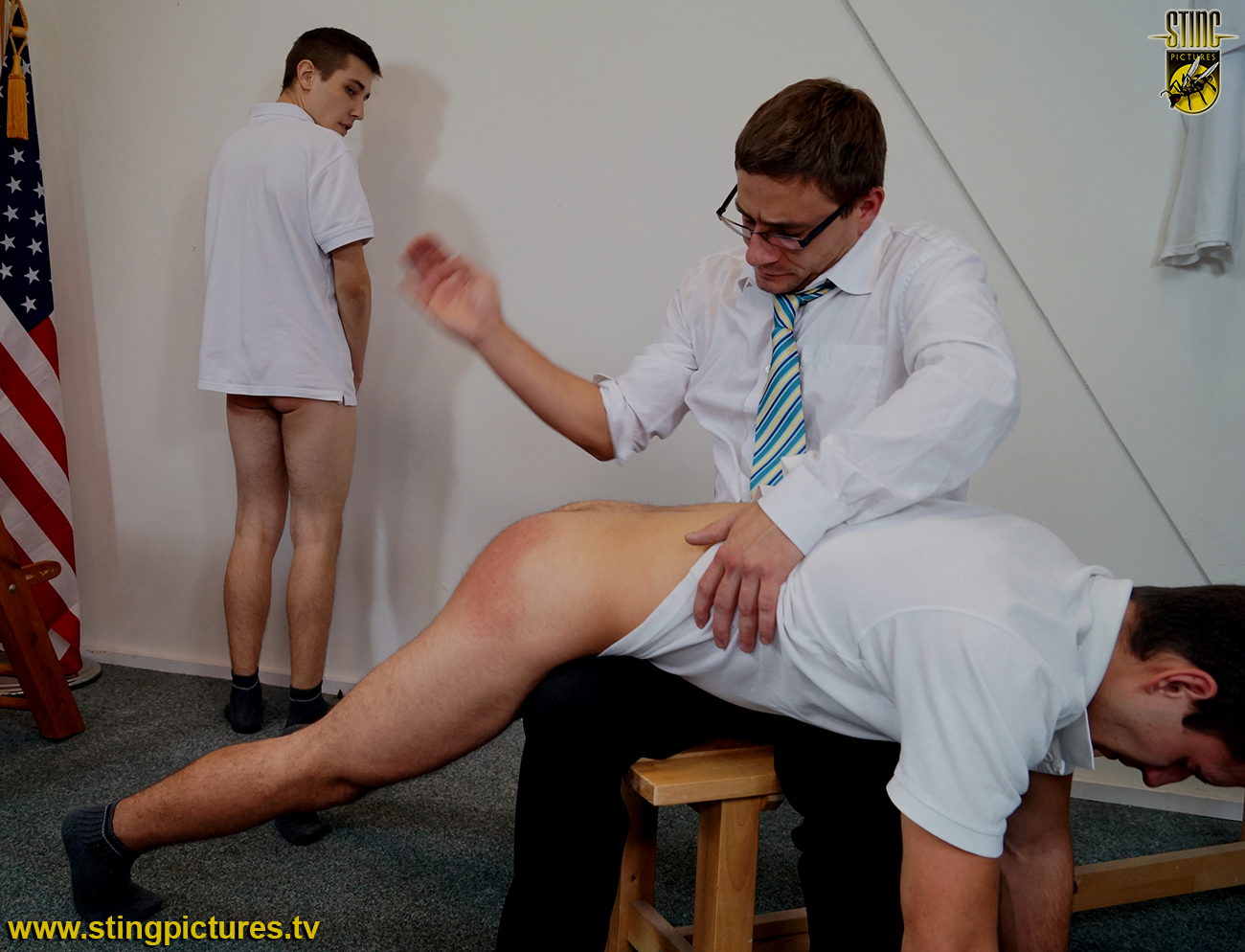 When his bare bottom has been well roasted it will be the turn of Mitchell (new StingLad Steve hardy) He has never ever been spanked, so baring his bottom and going over the knee of the senior officer will bring back memories of how his Step Dad would deal with him.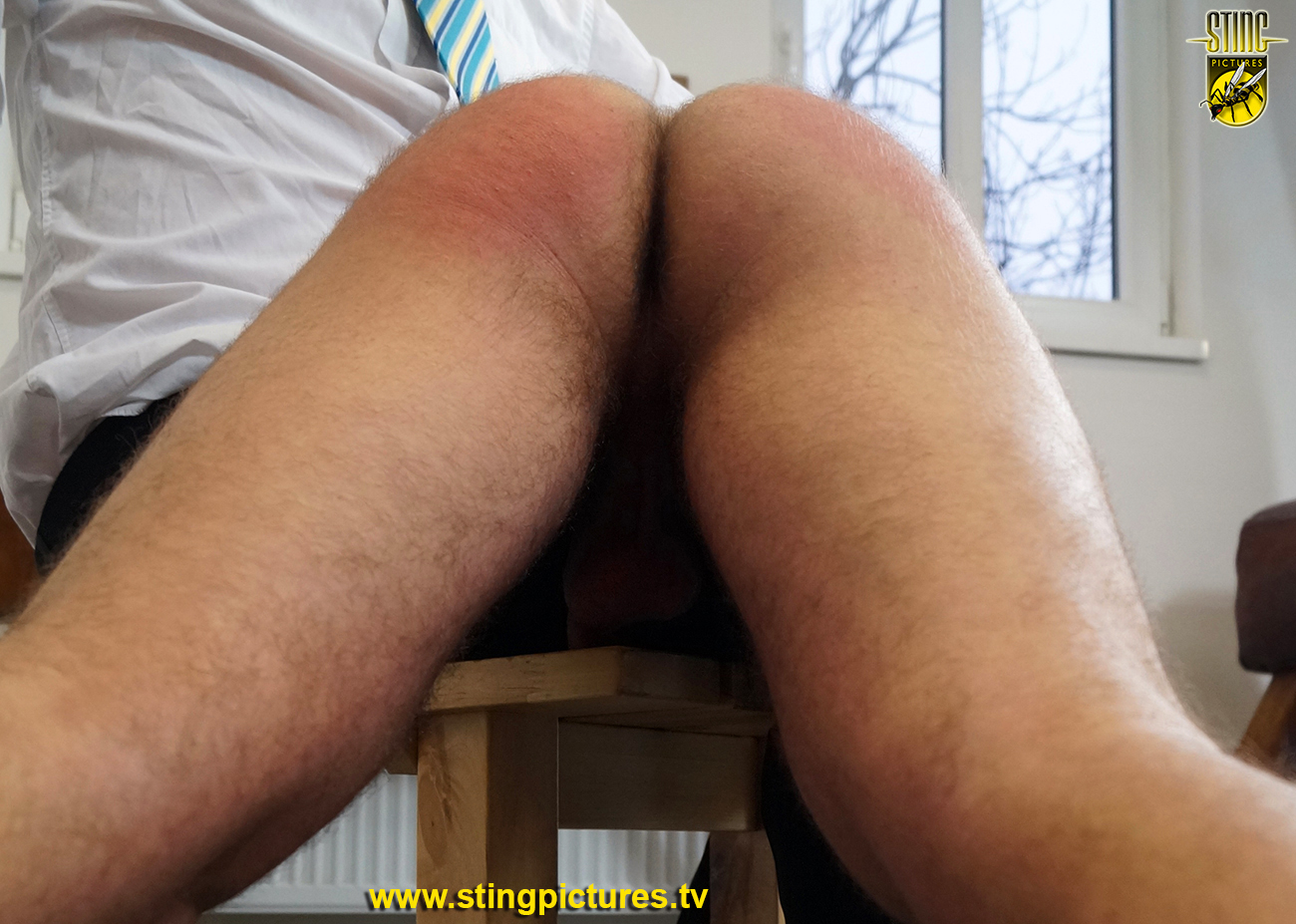 Mr Sharpe gets started and Mitchell feels the burning hand of discipline on his firm little bare butt, its stings, too much!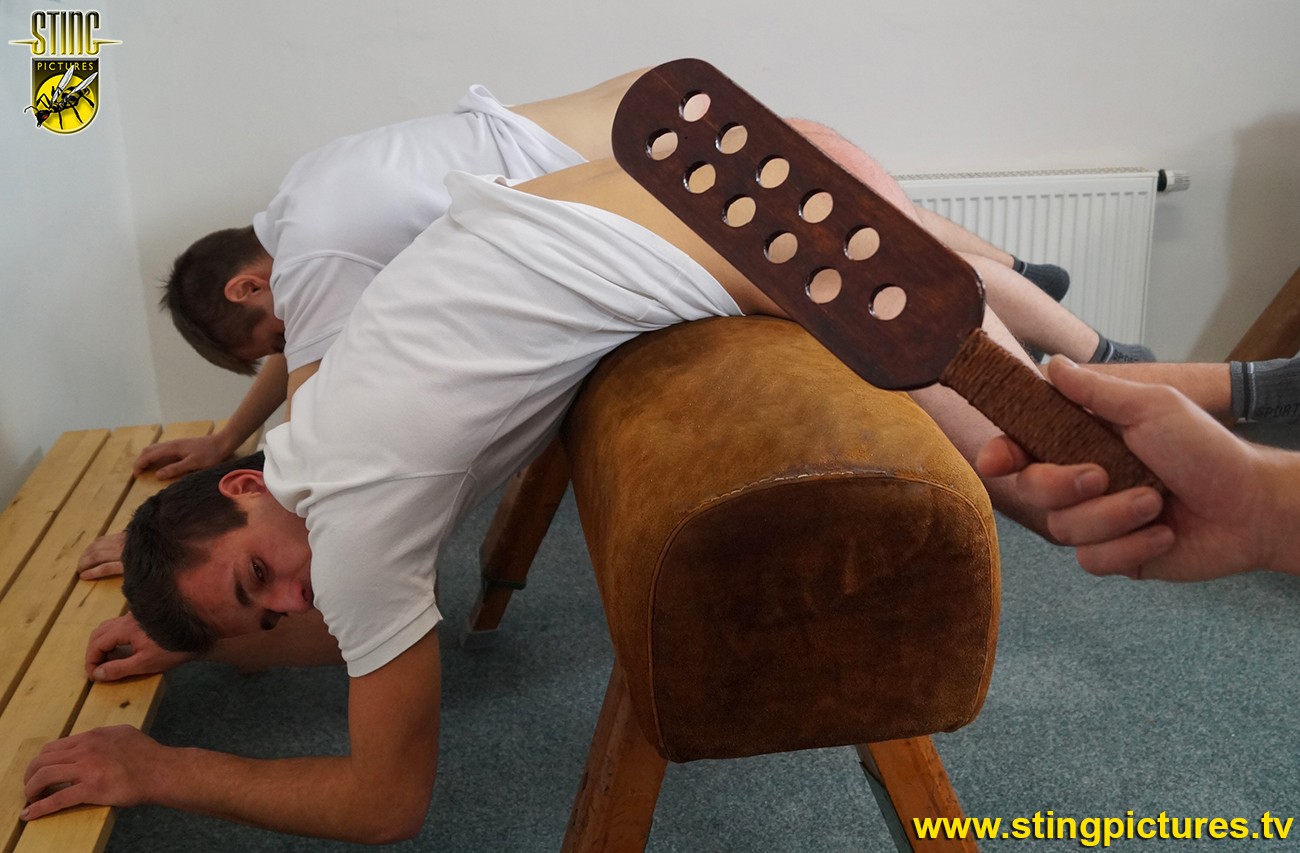 No punishment would be complete without using the wooden reformatory paddle.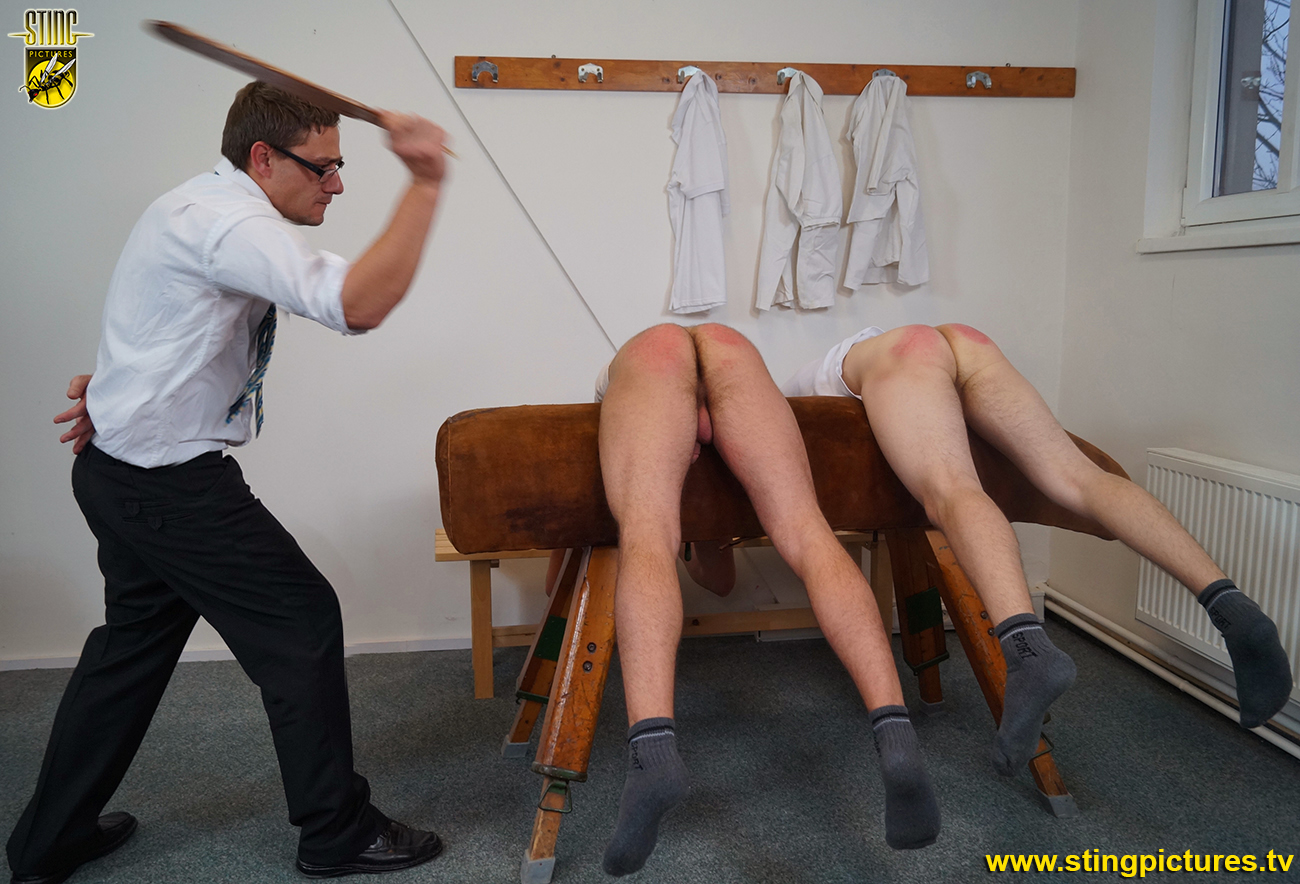 Officer Sharpe's personal persuader has become wickedly smooth as the years go by. It's collided painfully with many an insolent lad's bare bottom, and will now bite the backsides of both Rivera and Mitchell as they lay across the top of the gym horse.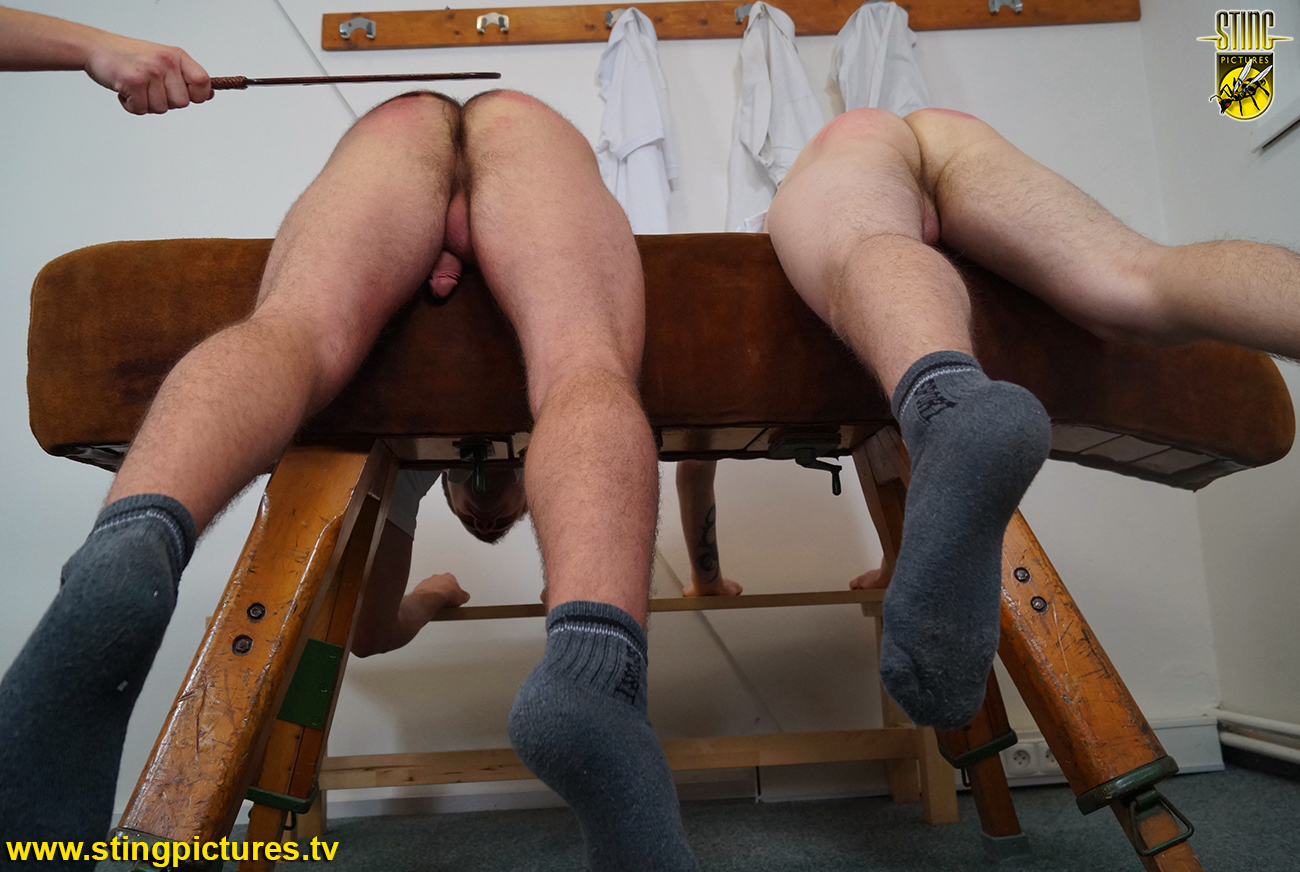 The two lads can only kick their legs and howl, and the paddle cracks down on their now very sore and red bare bottoms. The old persuader is doing just that, and the two lads are assuredly convinced they are going to work much harder to reform in future.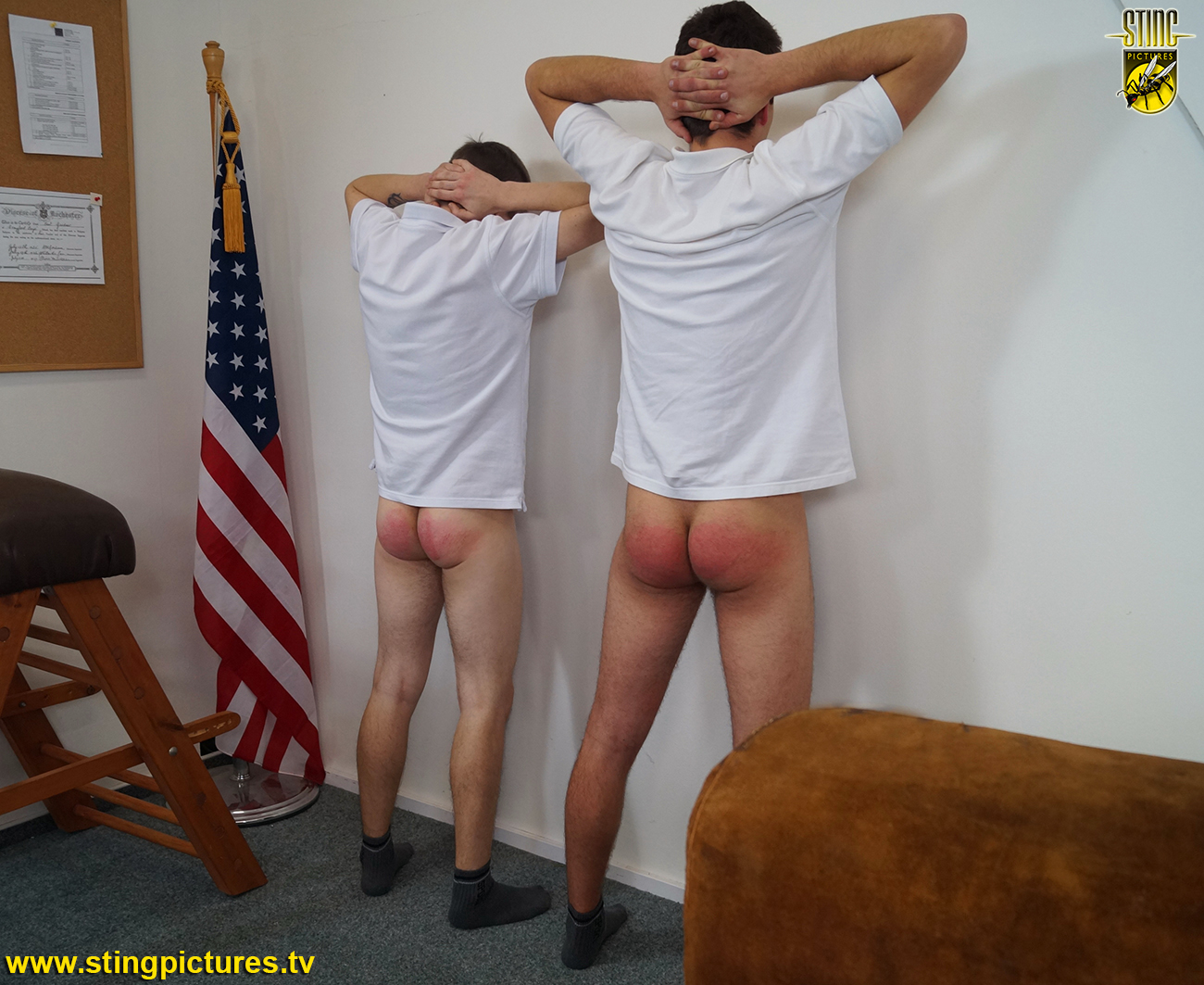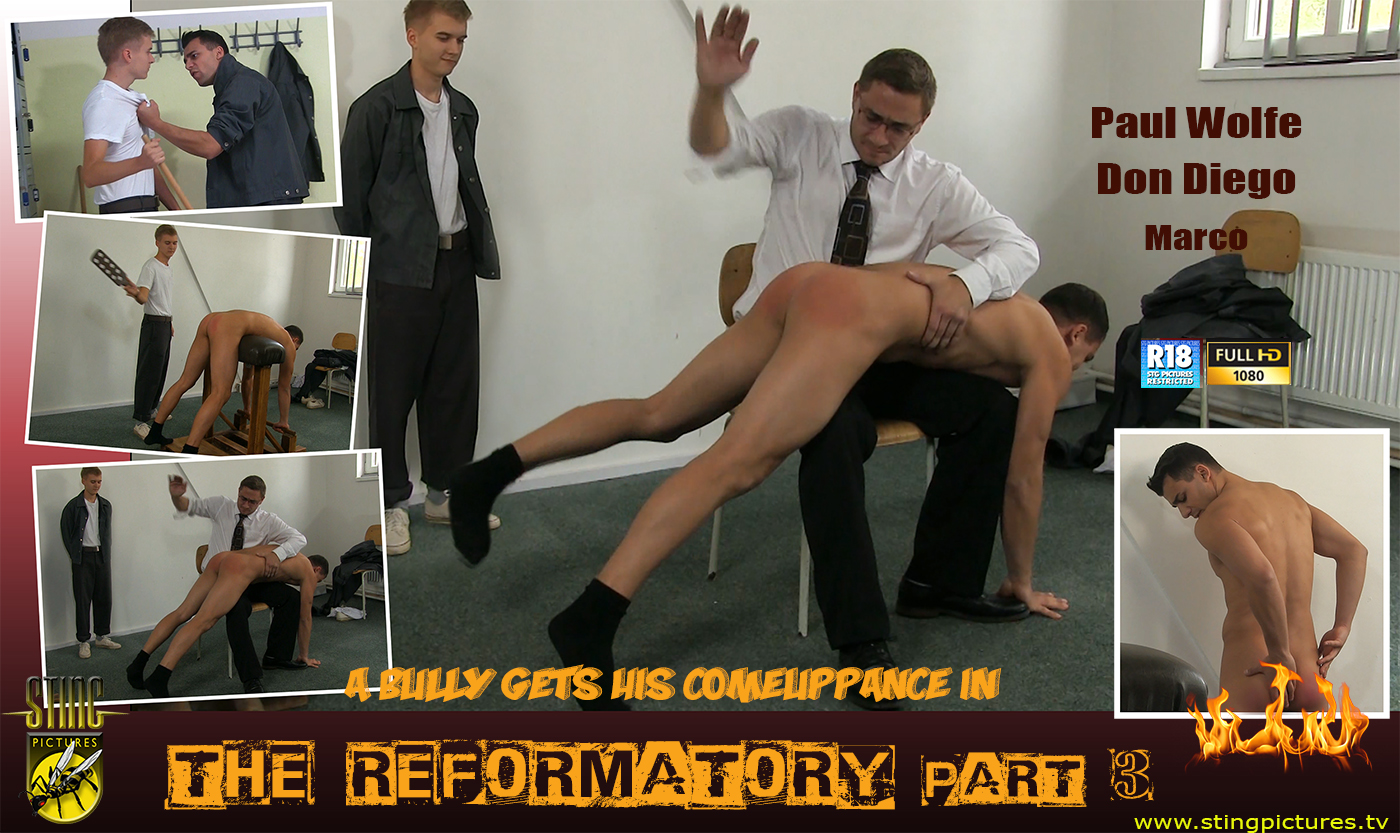 The Reformatory 3
Keeping disciple in a busy reformatory full of unruly boys is of course a full-time job. The Warden and his staff are up to it, though, and woe betide any young hoodlum who thinks he can buck the system.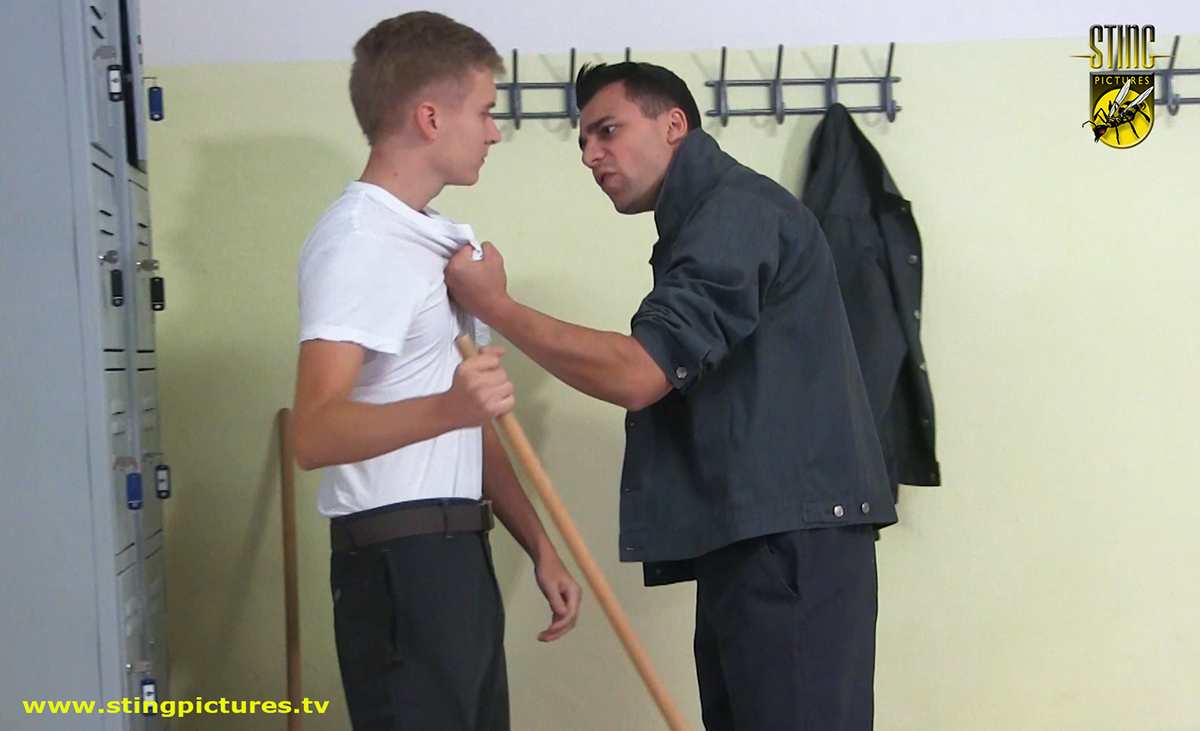 Young Tommy West (Paul Wolfe) is on cleaning duties where he is disturbed by another slightly older youth Wayne Brewster (Don Diego) This rough neck boy is out to make trouble for Tommy and succeeds in doing so.
Poor Tommy is sent to be disciplined,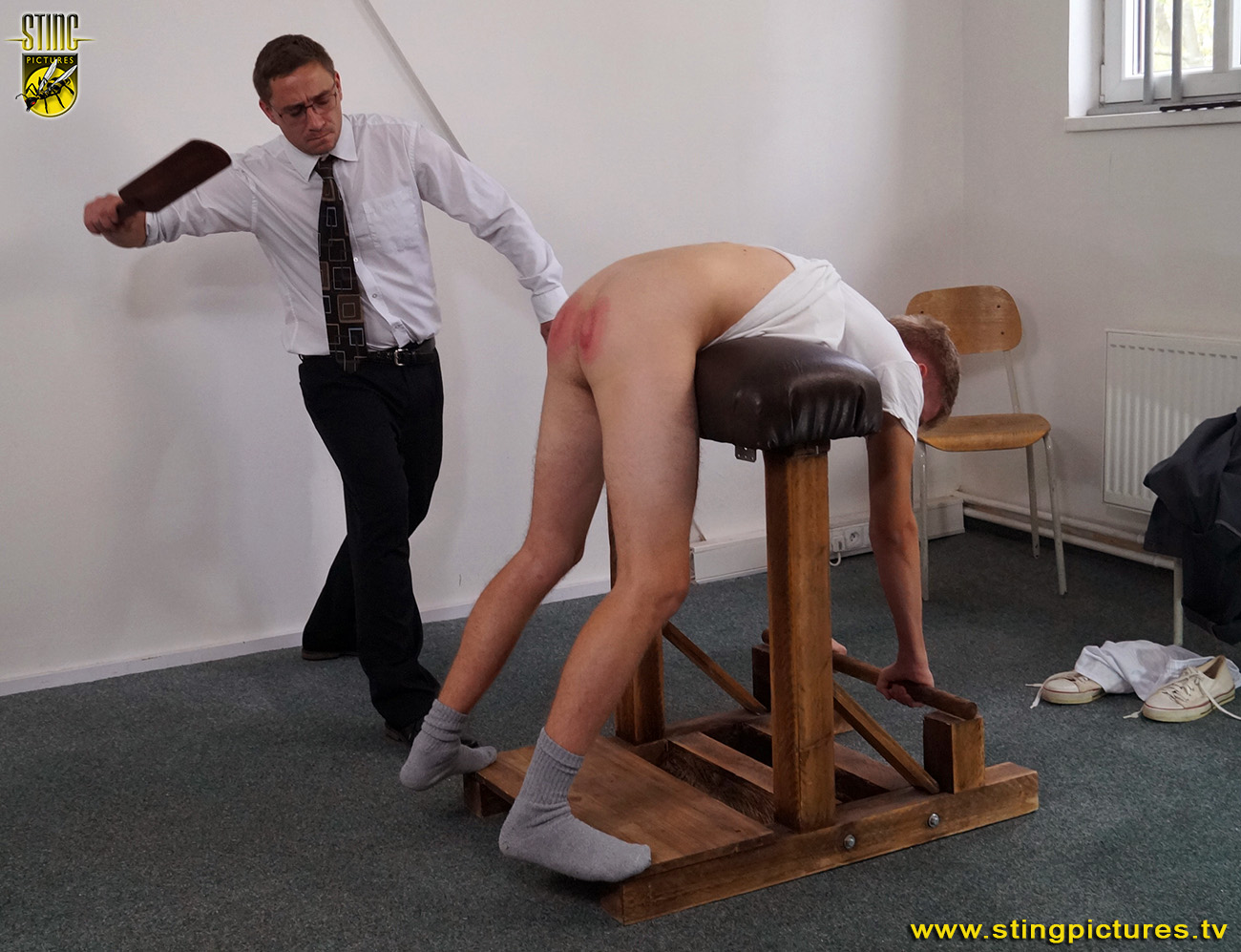 receiving a hard paddling over the punishment frame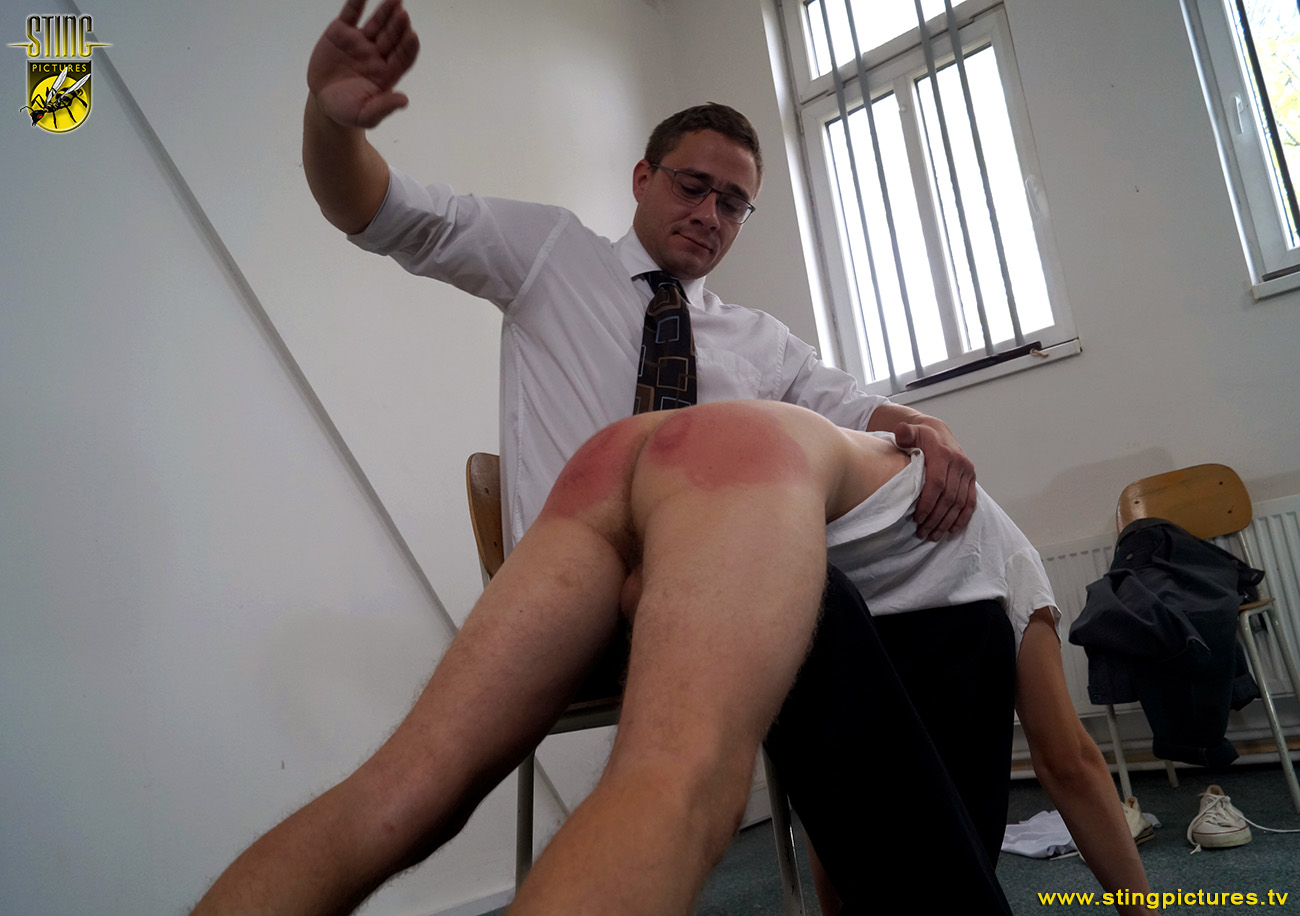 and a good scorching over the knee spanking to follow! He's feeling pretty hurt both outside and in. However, all is not lost, the bully Brewster forgot about one thing!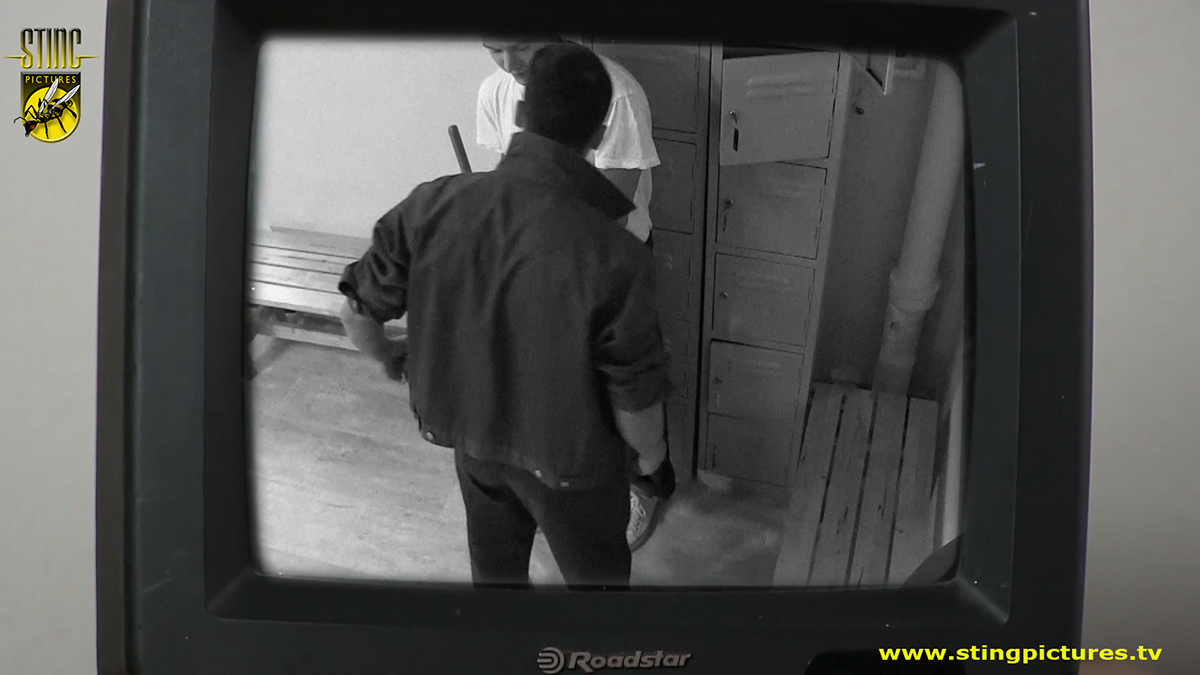 The CCTV camera had seen everything and as they say the camera never lies.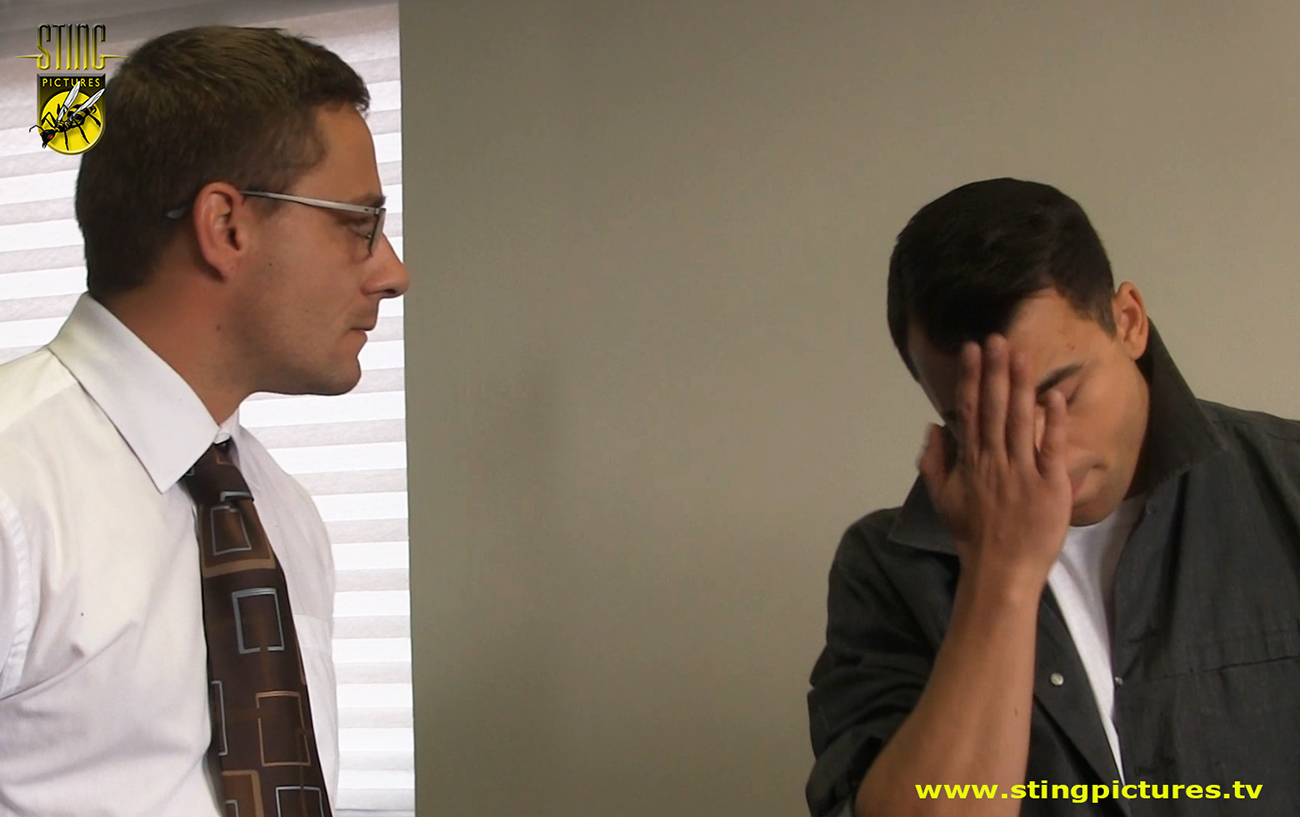 The cocky Brewster, thinking he has got away with it, is hauled before the Warden. Now the evidence is out in the open and he has nowhere to hide.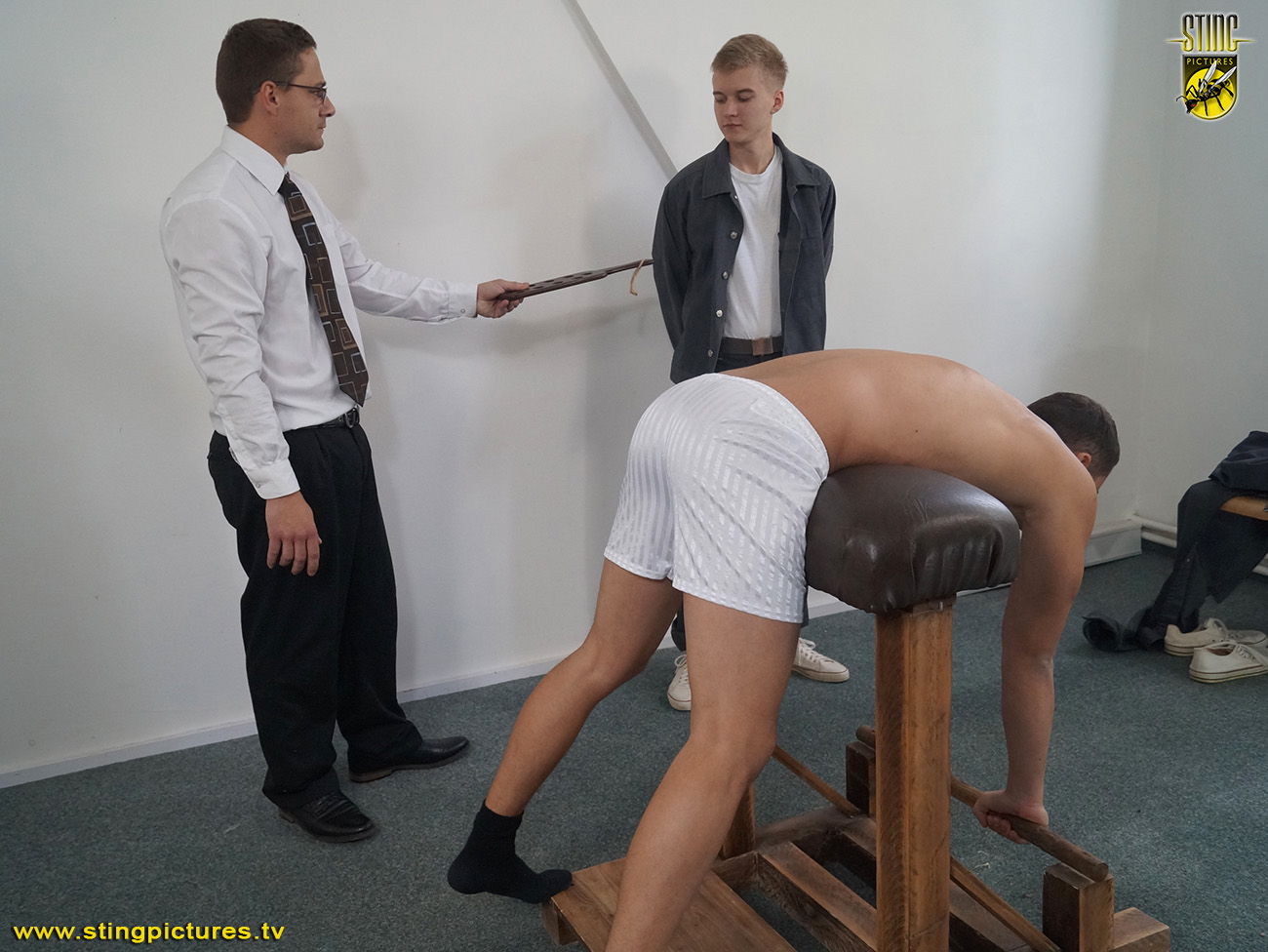 For getting young West in to so much trouble, he too is now sent to the punishment room. On arrival, he finds Tommy West is waiting there too. Mr Sharpe, his section officer, hands the paddle to West, a more severe holed one this time,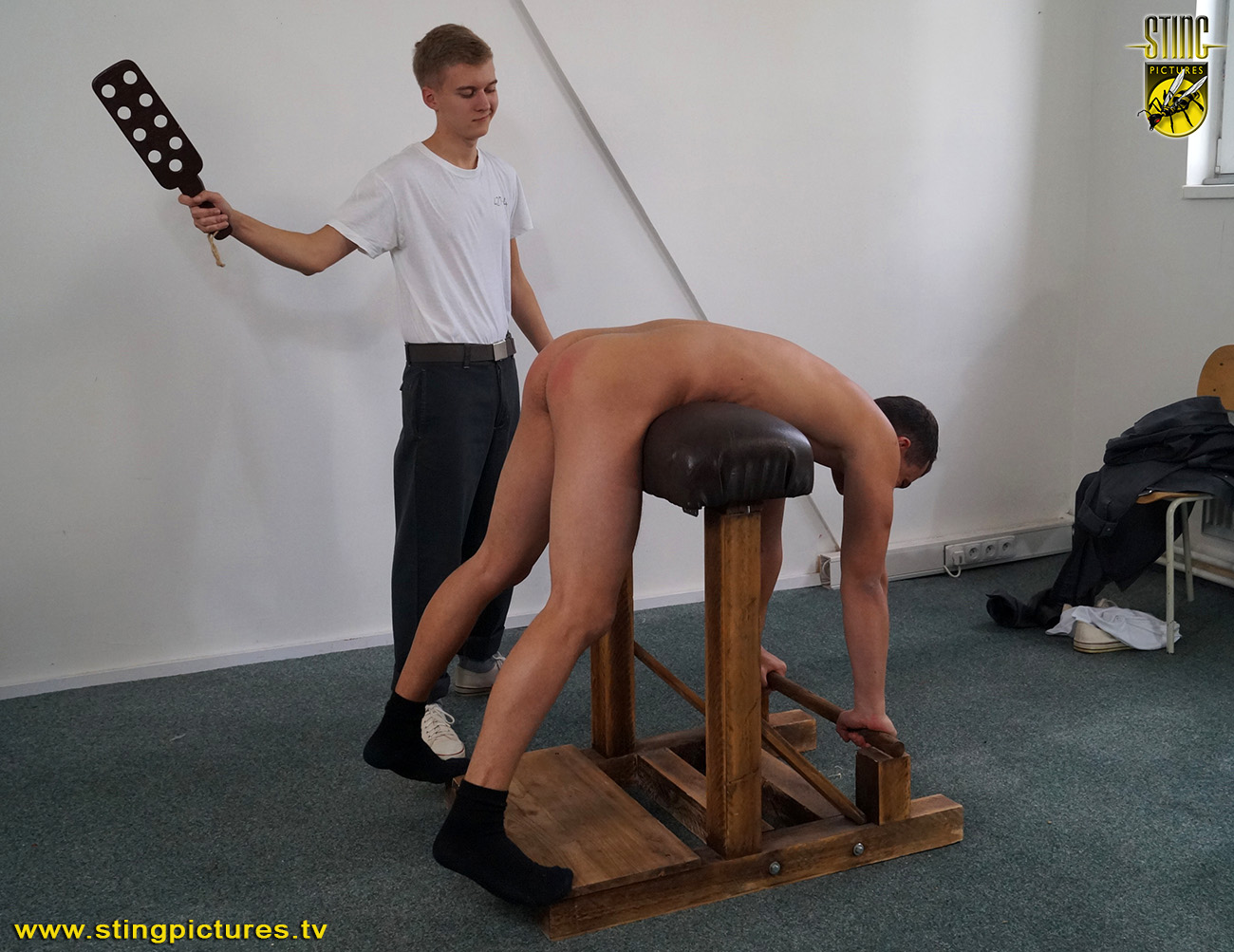 with instruction to give him a good licking!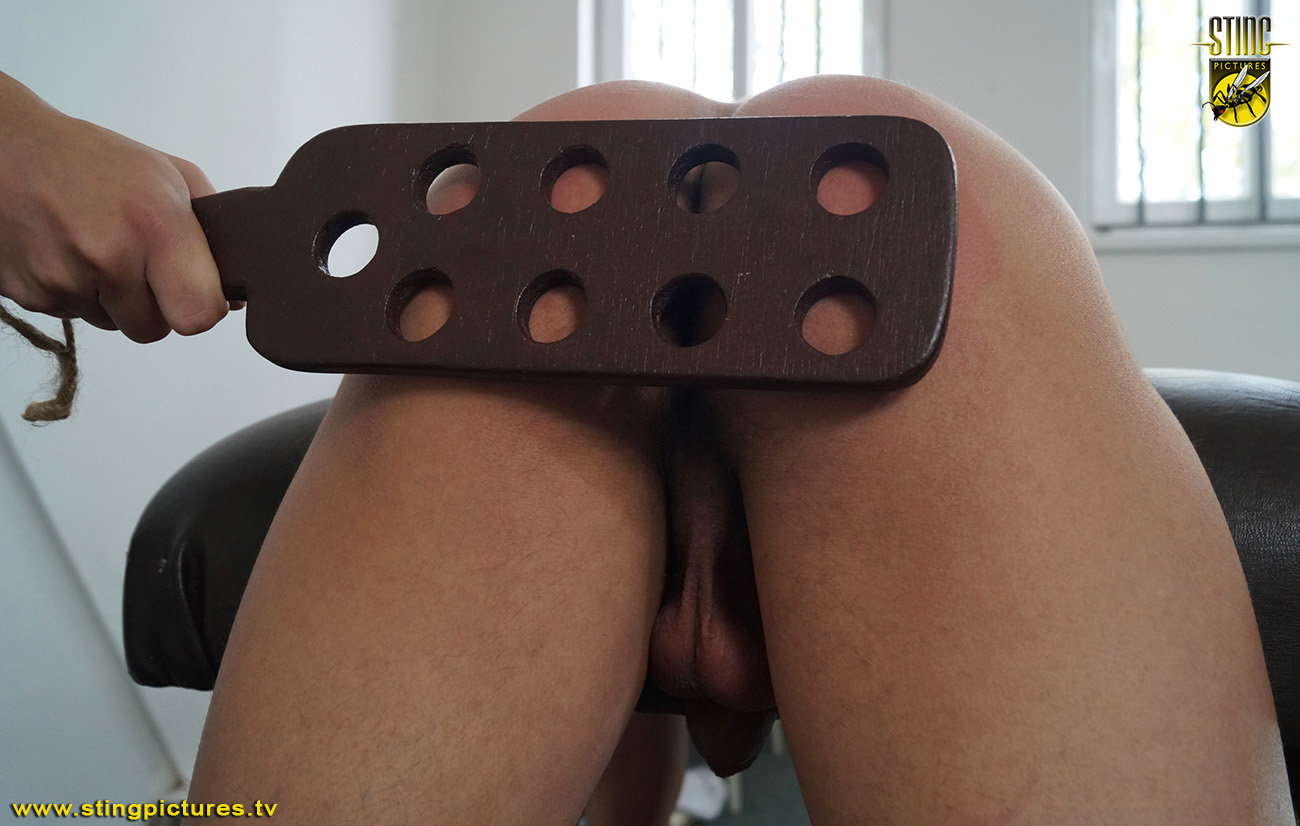 Which he applies enthusiastically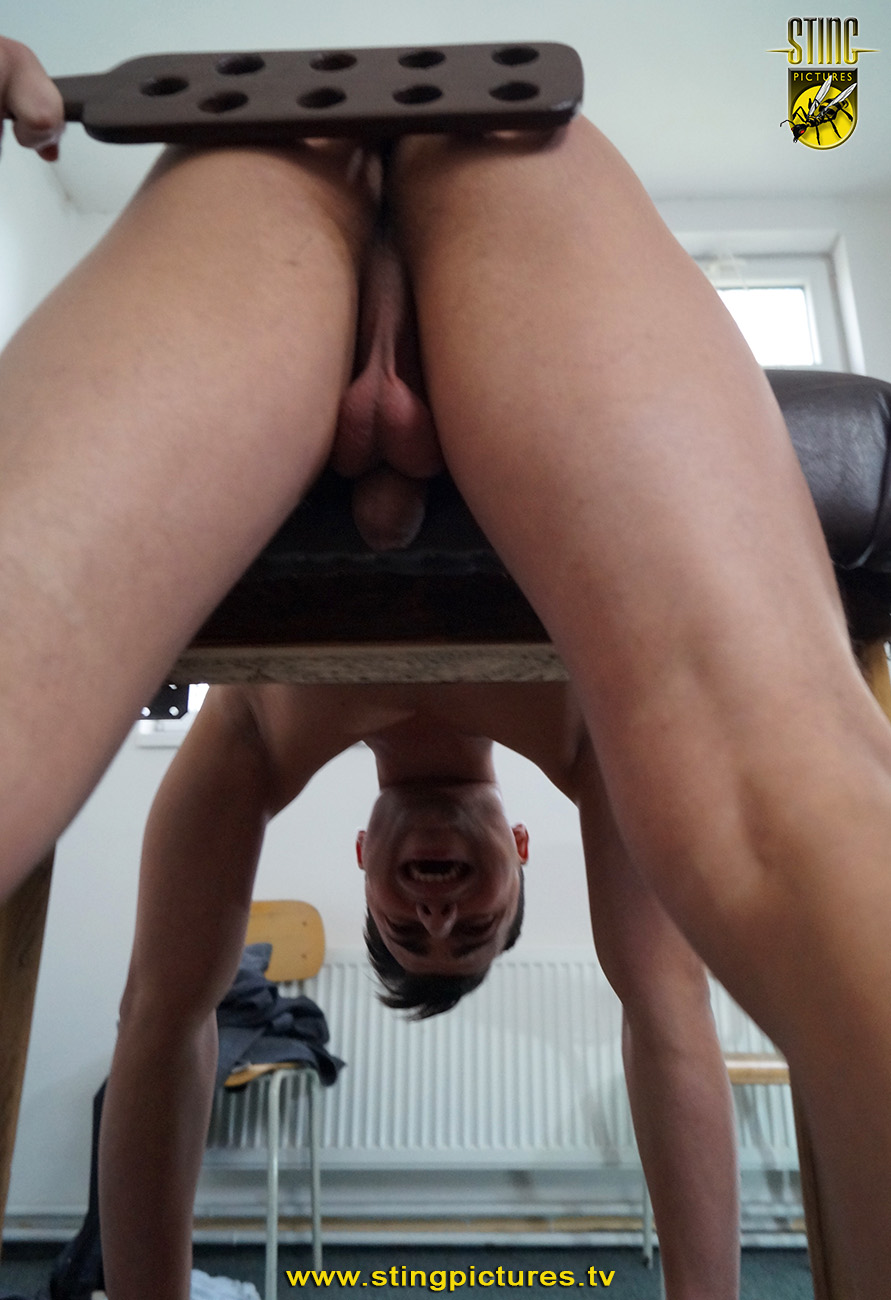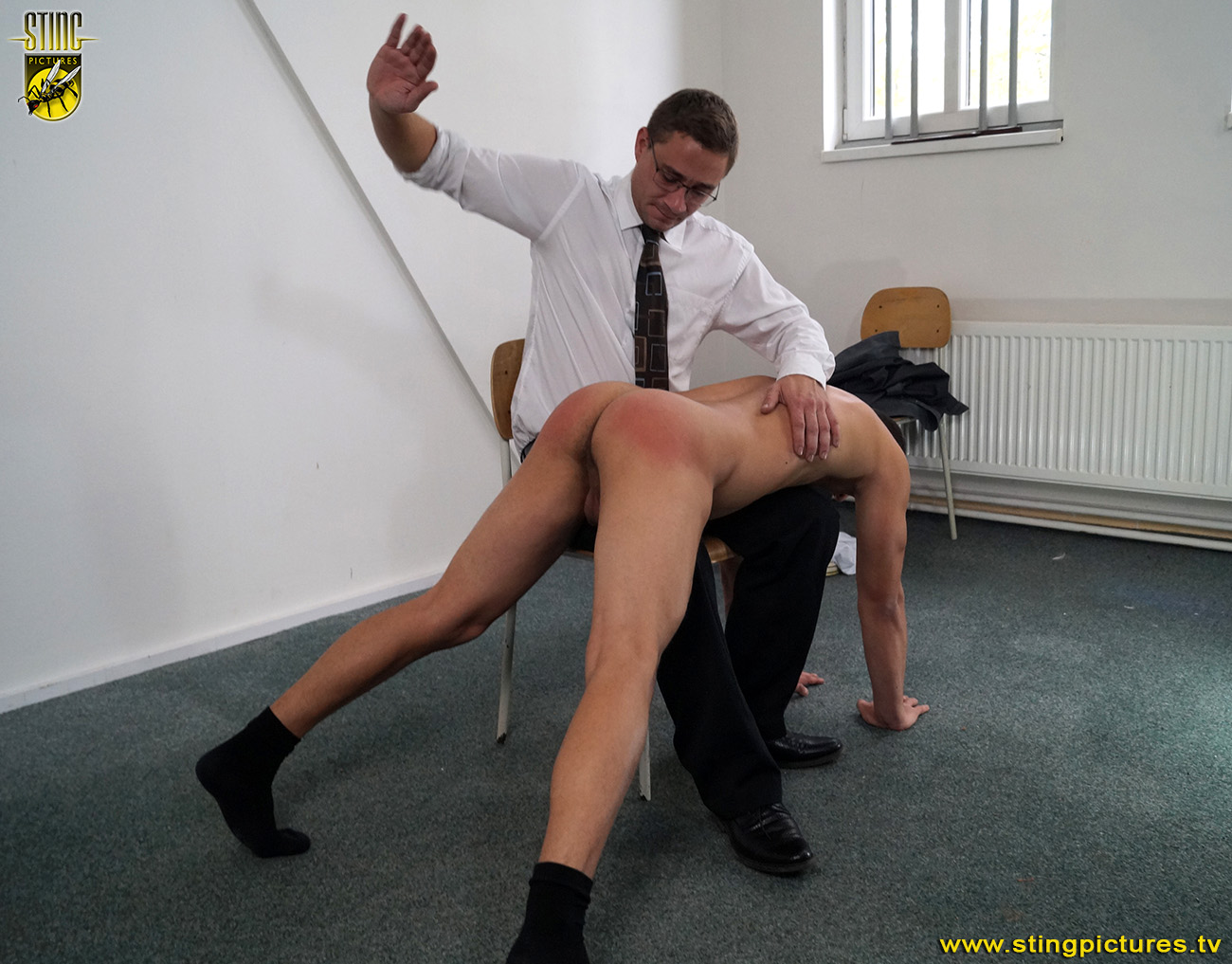 After this, Wayne Brewster, the big shot, will be going over Mr Sharpe's knee like the naughty boy that he is.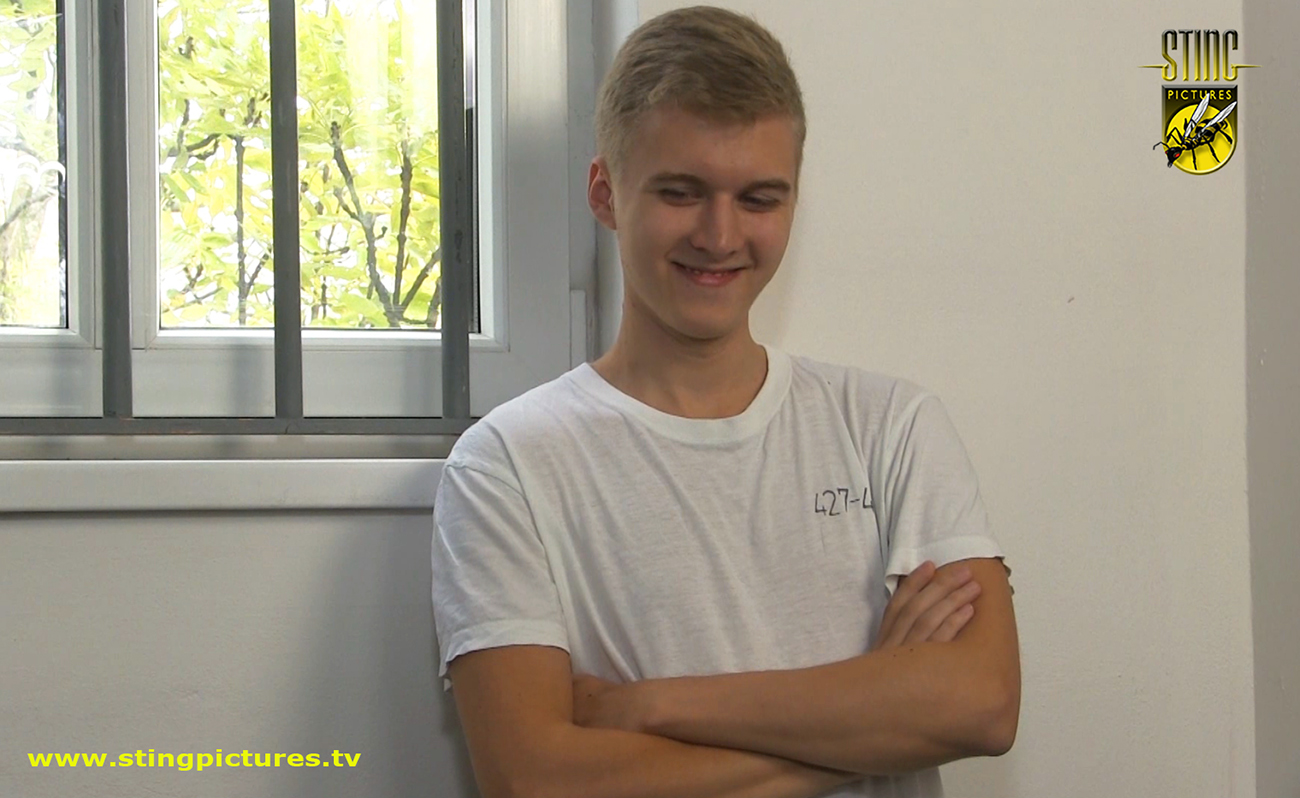 A good bare bottom spanking, all watched by Tommy West, who it must be said is having one hell of a good day!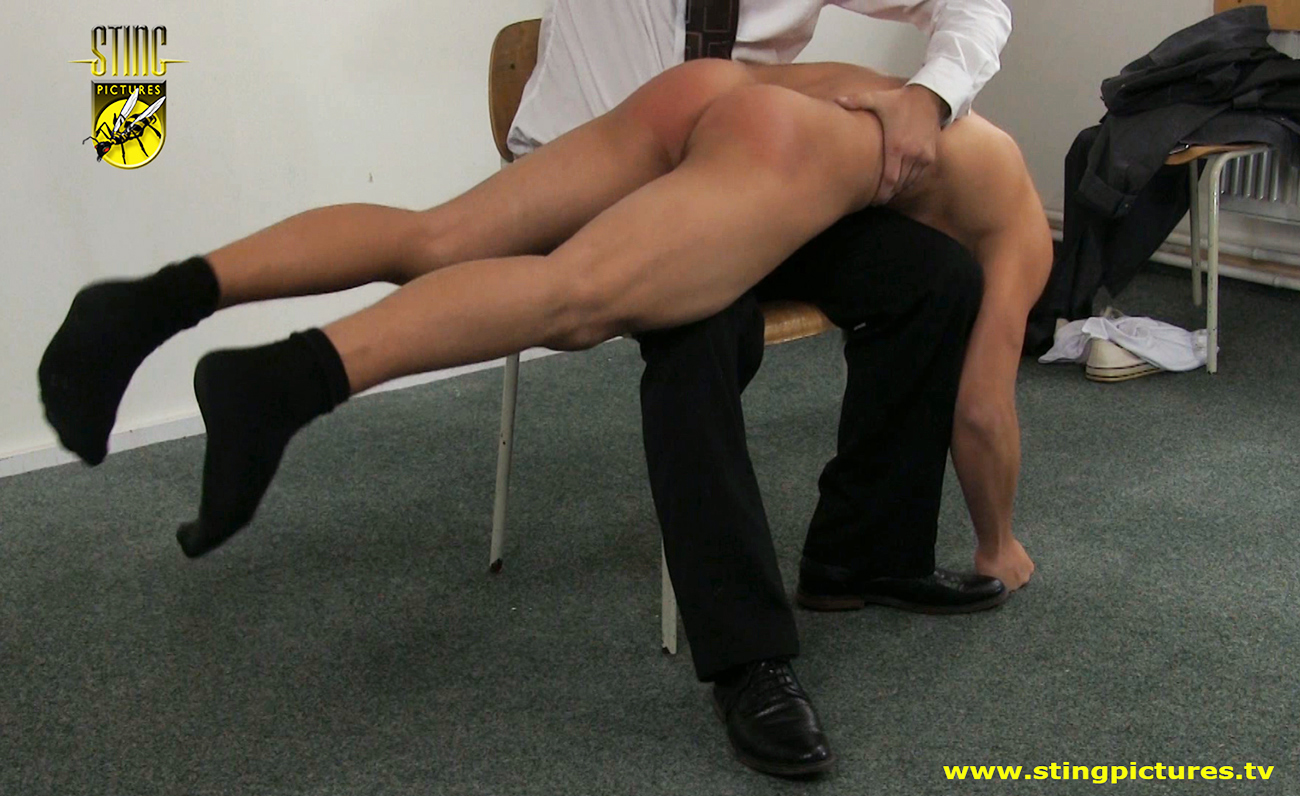 Unlike the bully!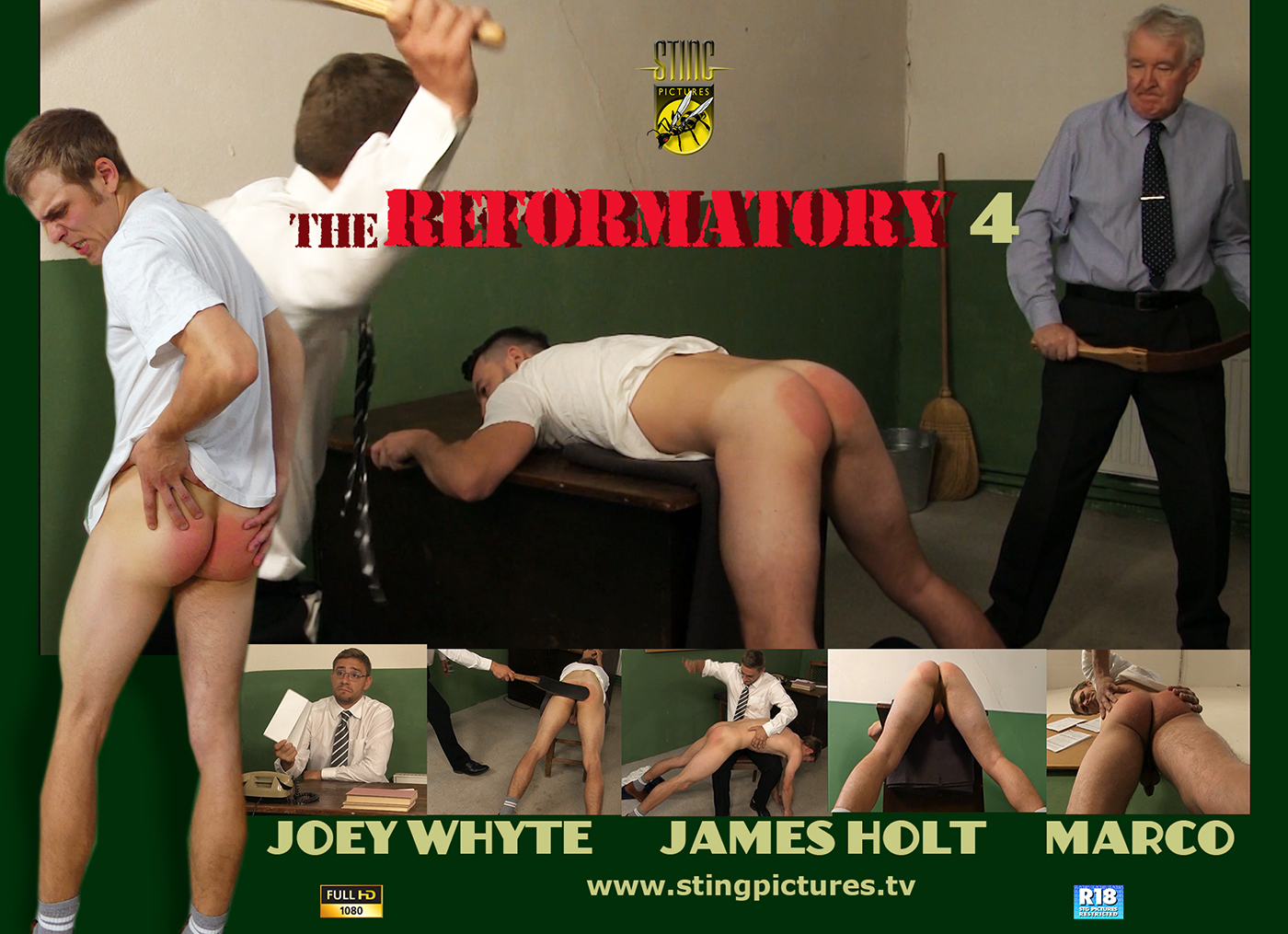 The Reformatory 4
The young inmate's at Pine Valley Prison and Reformatory have to follow the rules. Insubordination and lax behaviour will not be tolerated. The strap and a good spanking on the bare butt are always waiting for those who choose to continually ignore the rule book.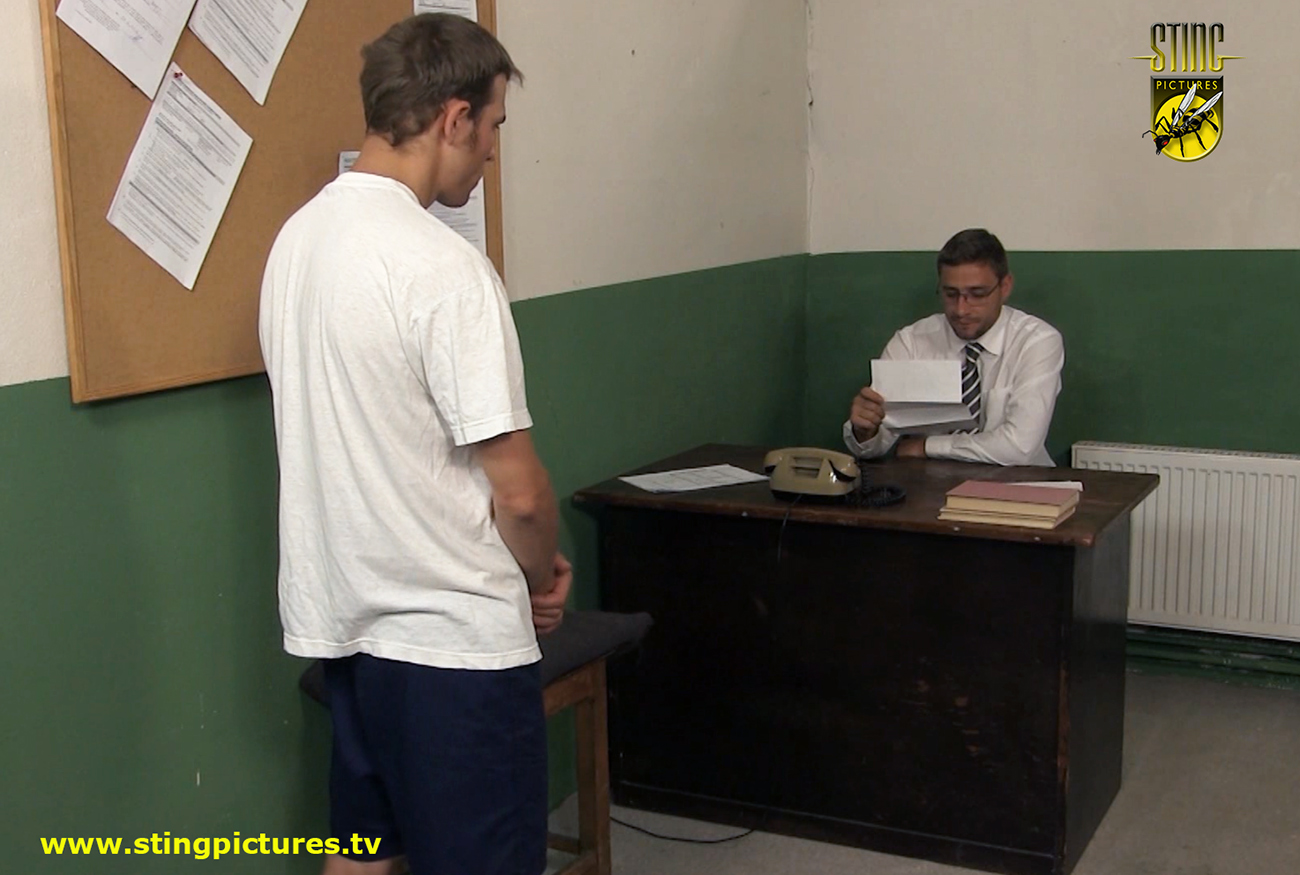 One young Man, Duane Barker (Joey Whyte) has managed to achieve a really bad monthly report. His block officer is not at all pleased as this reflects on him too. He decides to teach the lad a lesson he won't forget in a hurry.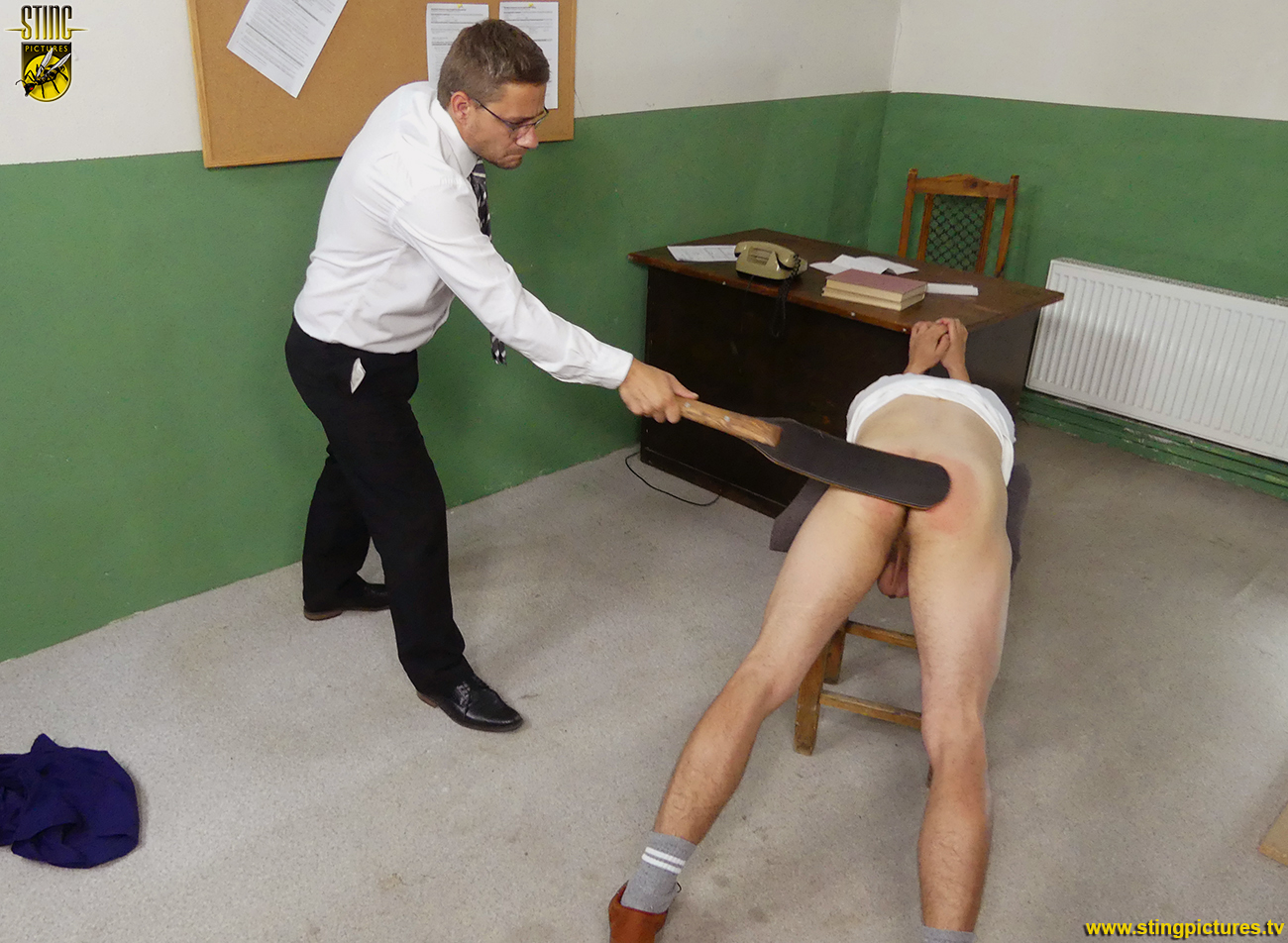 Bent over a wooden stool, his butt raised high and clutching the edge of the officer's desk, Duane must endure a good hiding with the office's leather strap.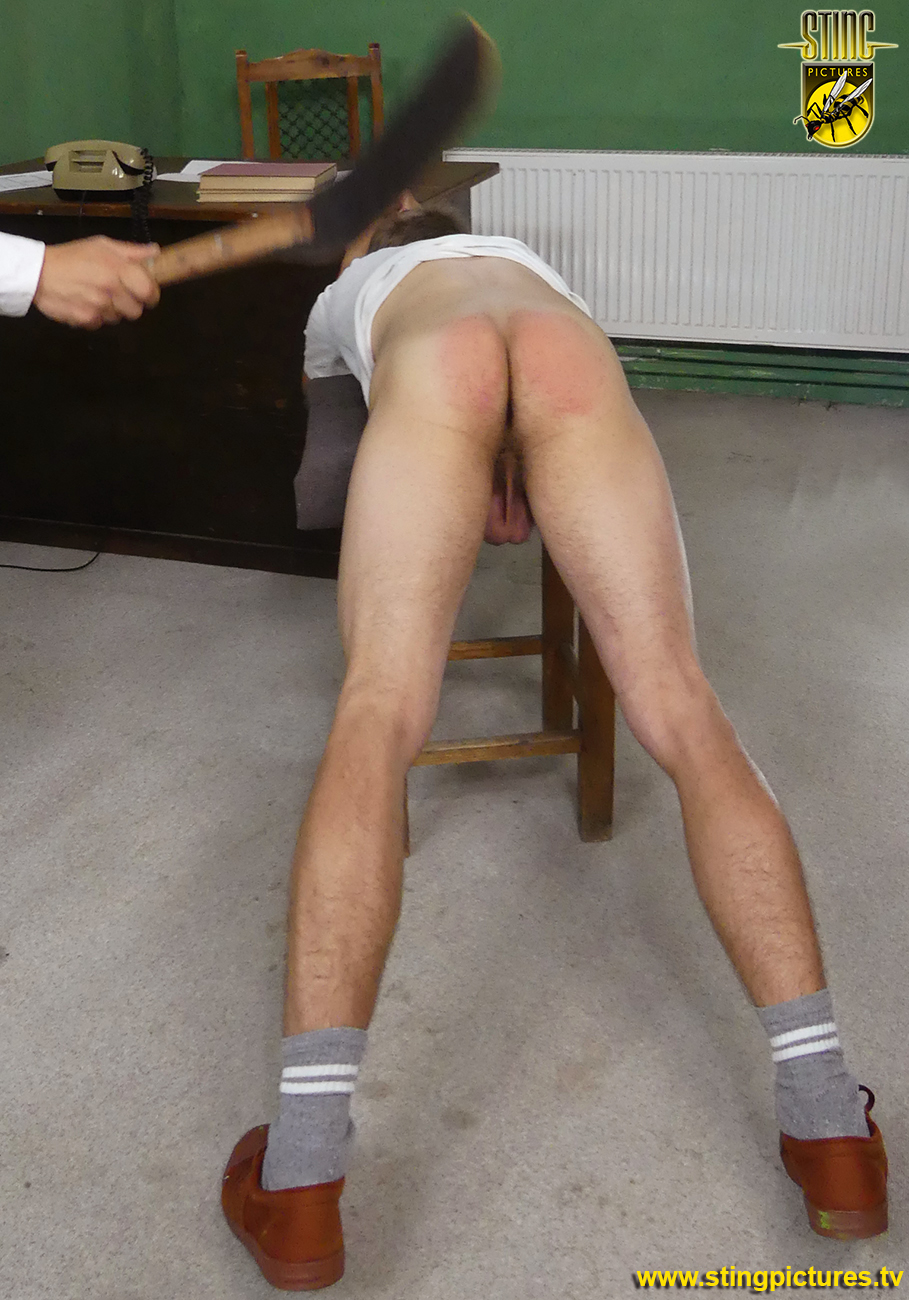 This stinging little demon is just a precursor to a good scorching spanking on his bare butt that will surely follow!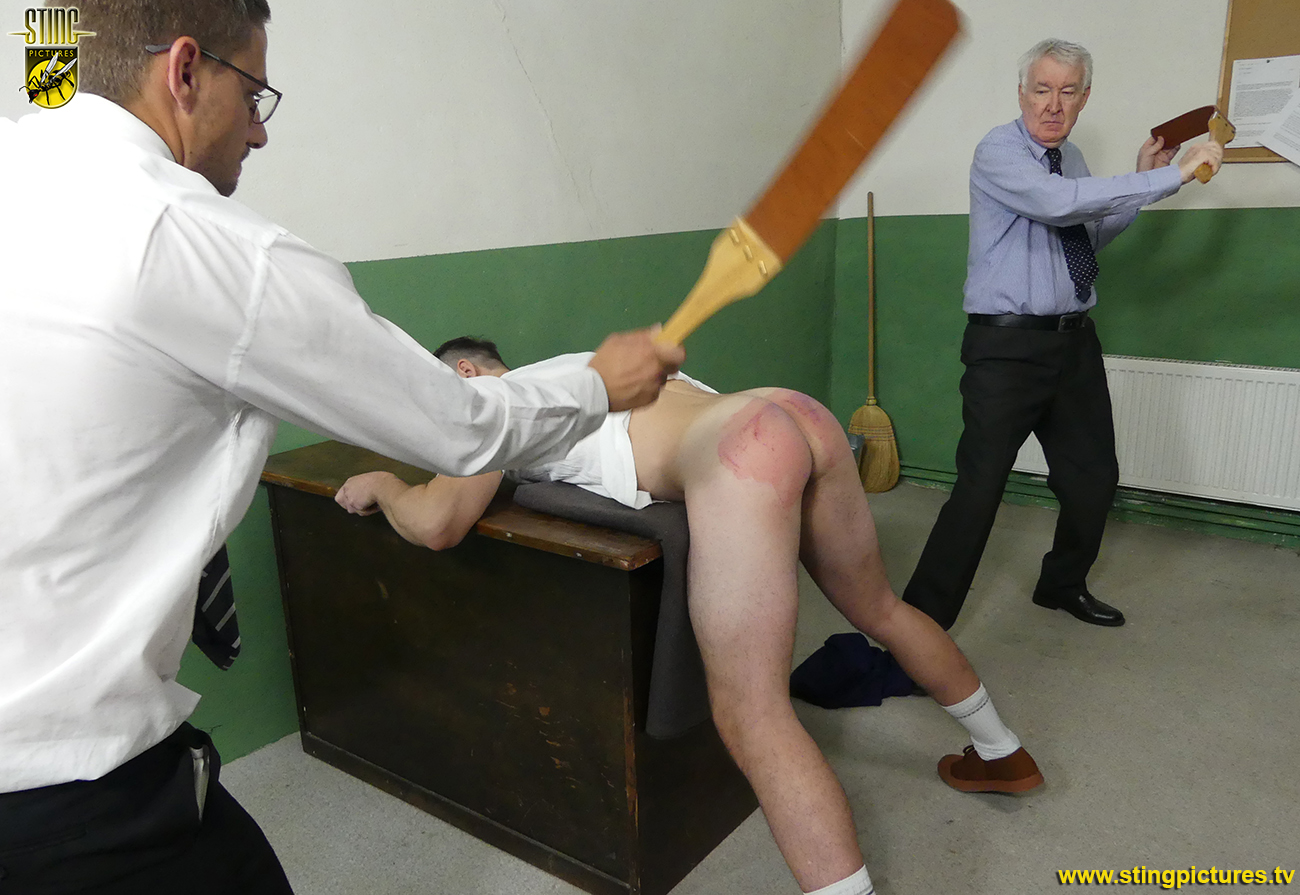 The next day one of the senior prisoners, Cassidy (James Holt) is a lad who regularly chooses to breach discipline and has been warned several times about his conduct.. Now he faces severe punishment!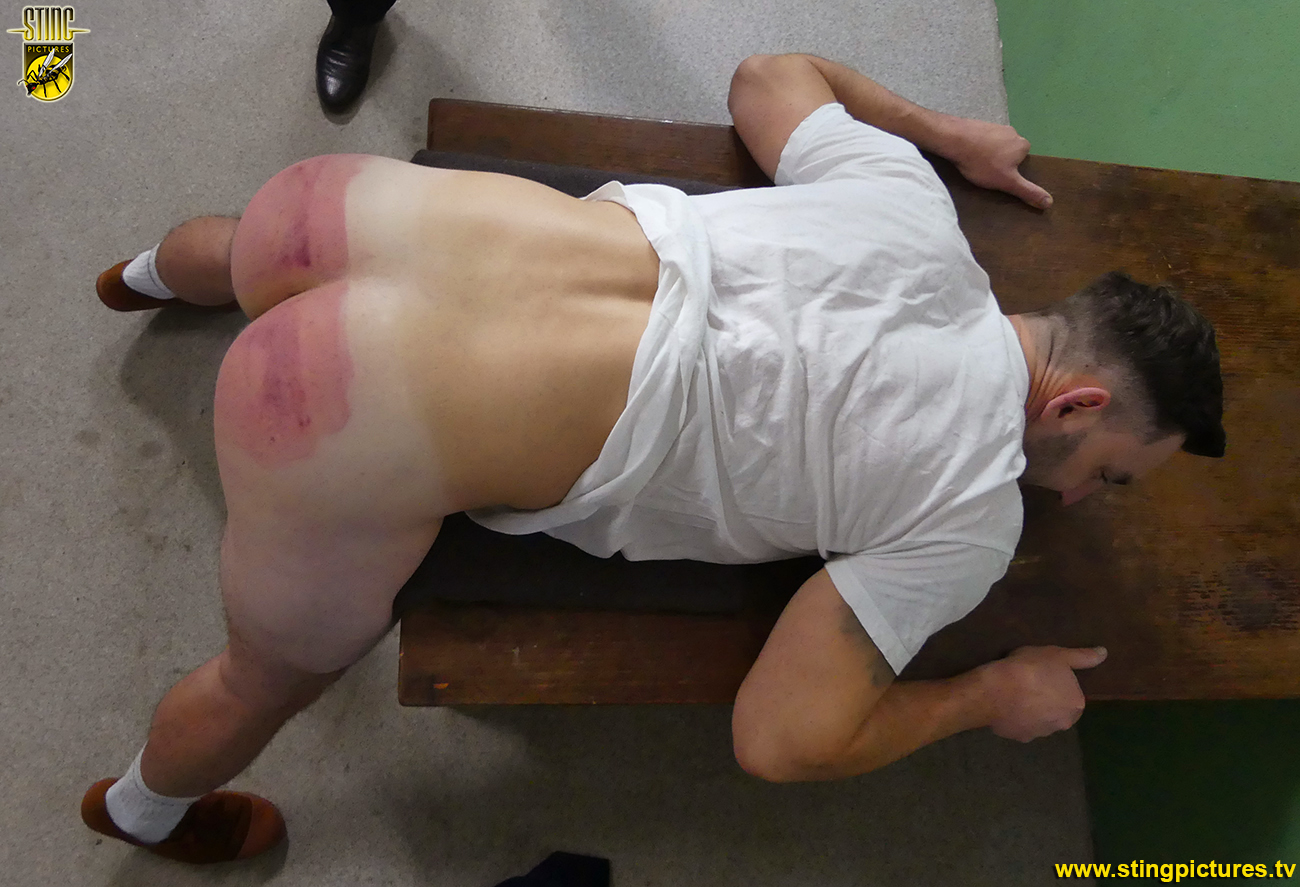 For him, as a senior lad, it will come in the form of the heavy reformatory strap. Two of them, in fact, swung hard by the governor and his senior warden Officer Sharpe.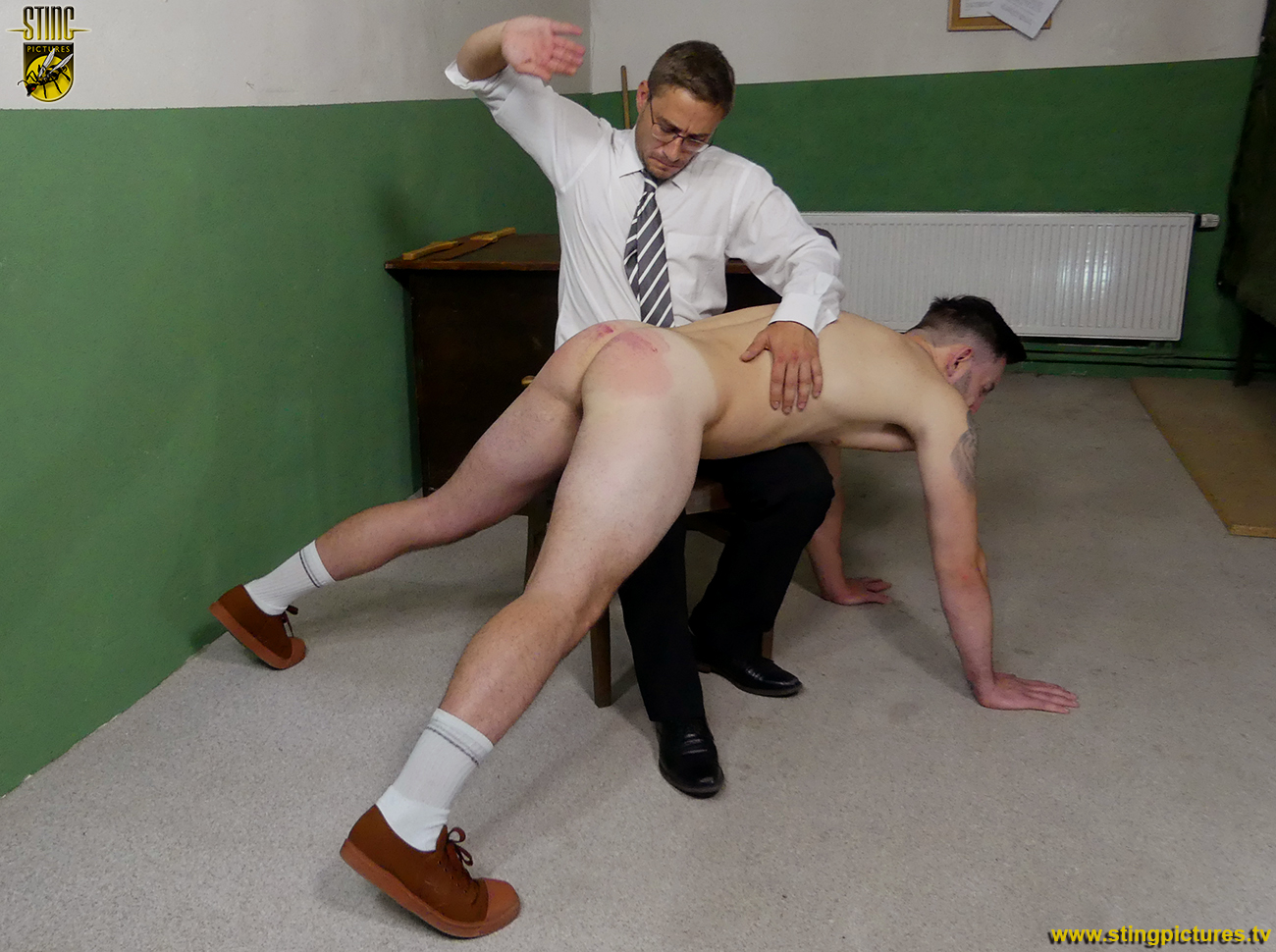 After this, a humiliating over the knee spanking on the inmate's already very sore bare bottom will be laid on by the block officer.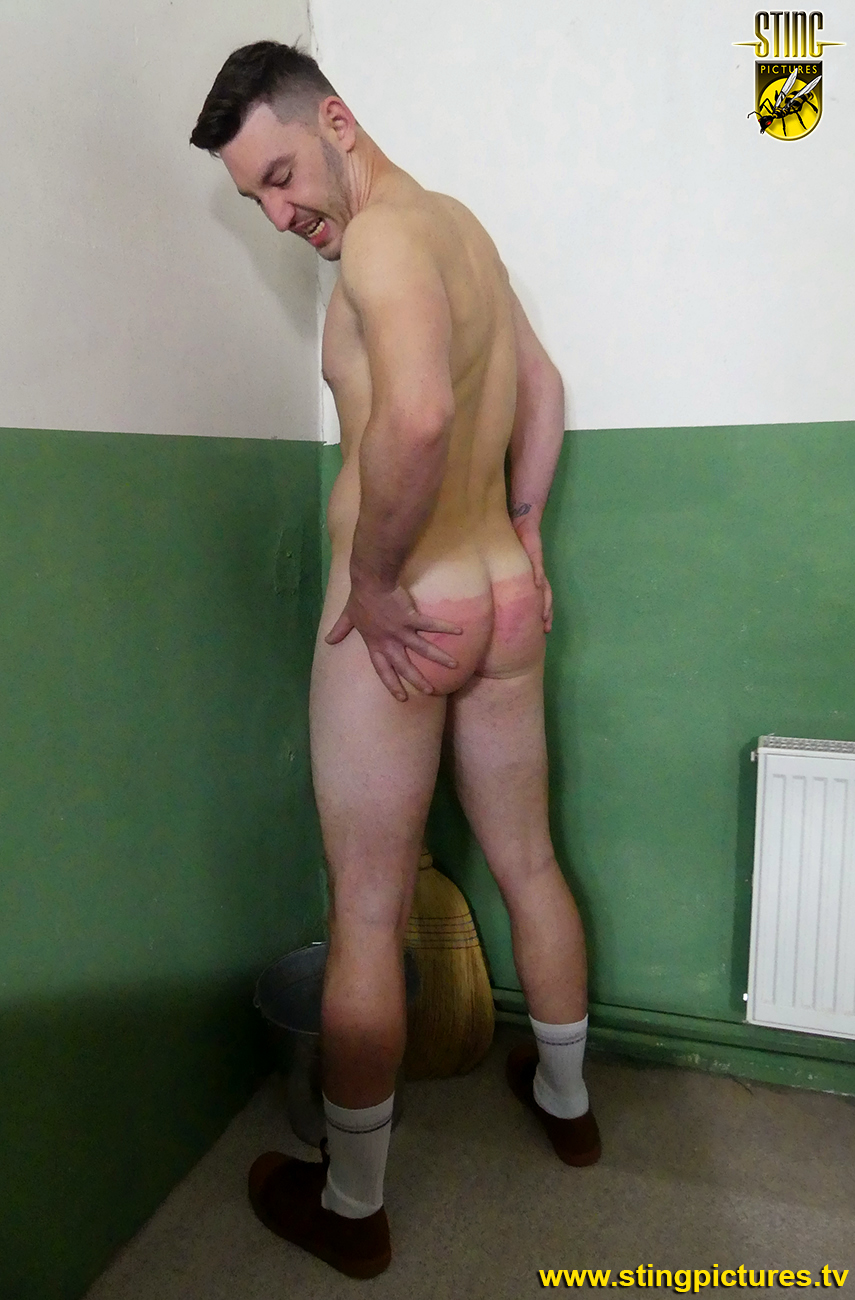 Links
*
.
This video will also be available through Sting at Clips4Sale shortly for customers who wish to use an alternative processor.