Discipline is being steadily maintained as it always has at Rainsford Borstal. The Assistant Governor and his warders always know when it time not to spare the rod. Today two lads have got themselves on the wrong side of their superiors and they're going to feel the firm hand of authority, right where it hurts most.
***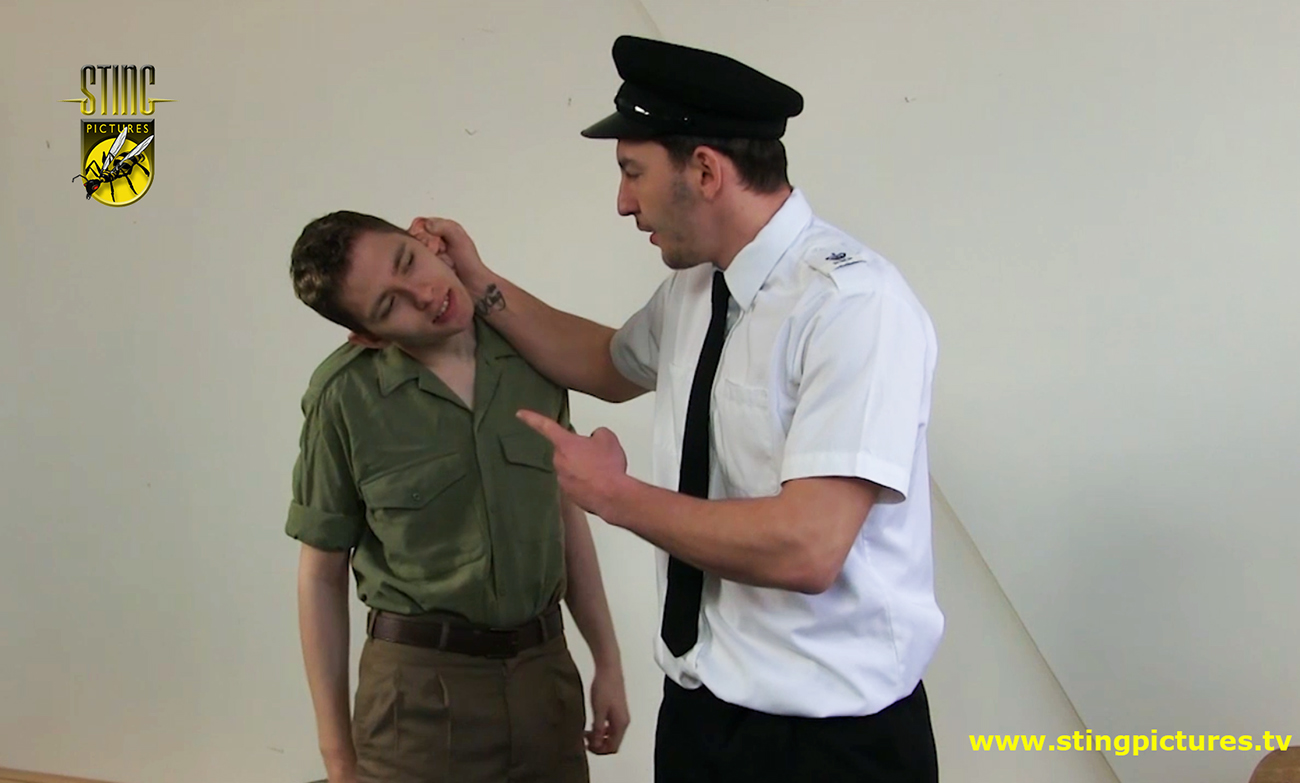 Trainee Chase (new StingLad Clyde Walton) is reporting to his section officer (James Holt) This muscular young officer can be pushed just so far but young Chase has crossed the line
**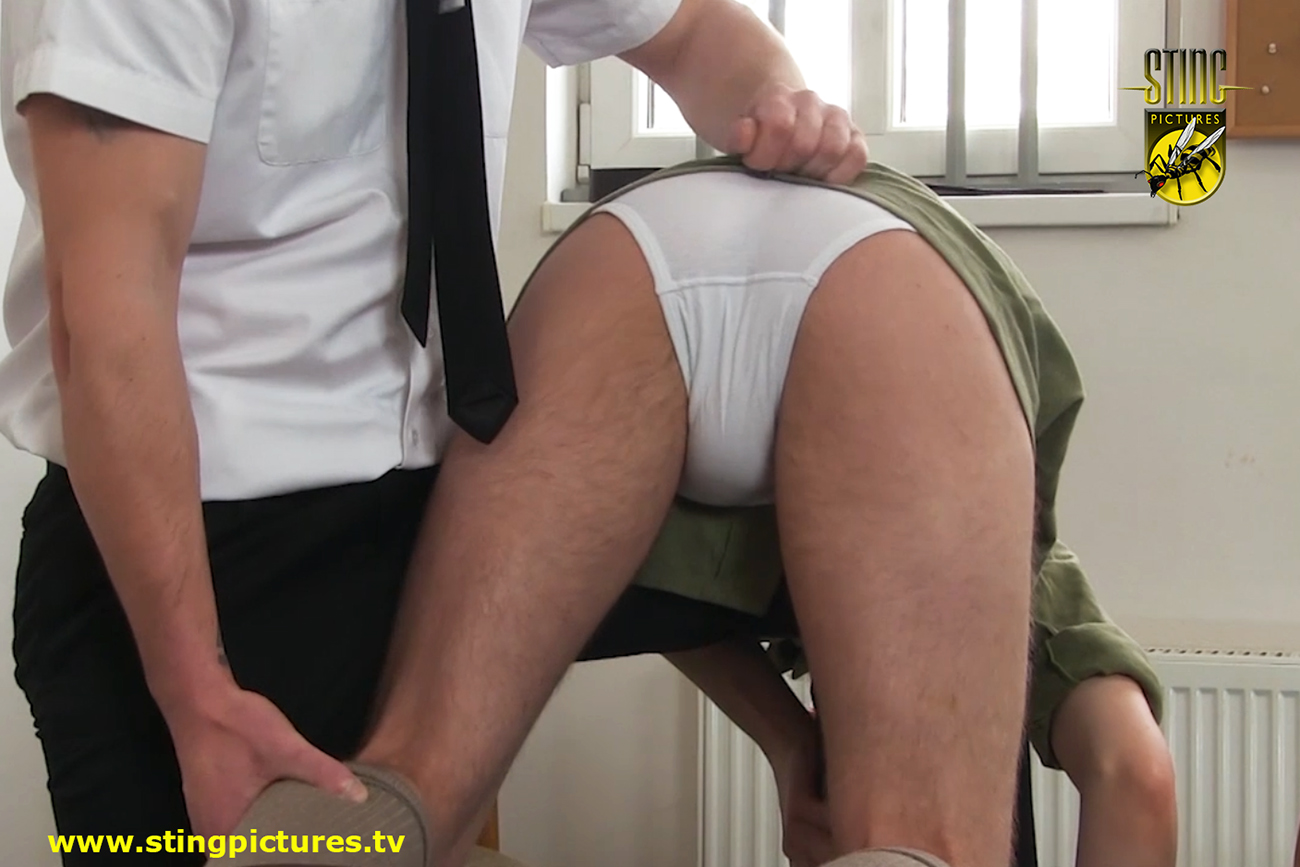 He is firmly ordered to drop his shorts down, the boy is then taken up high on the offers leg. The stinging spanking begins and will continue through to the boys bottom being bared and then finally taken over the knee.
**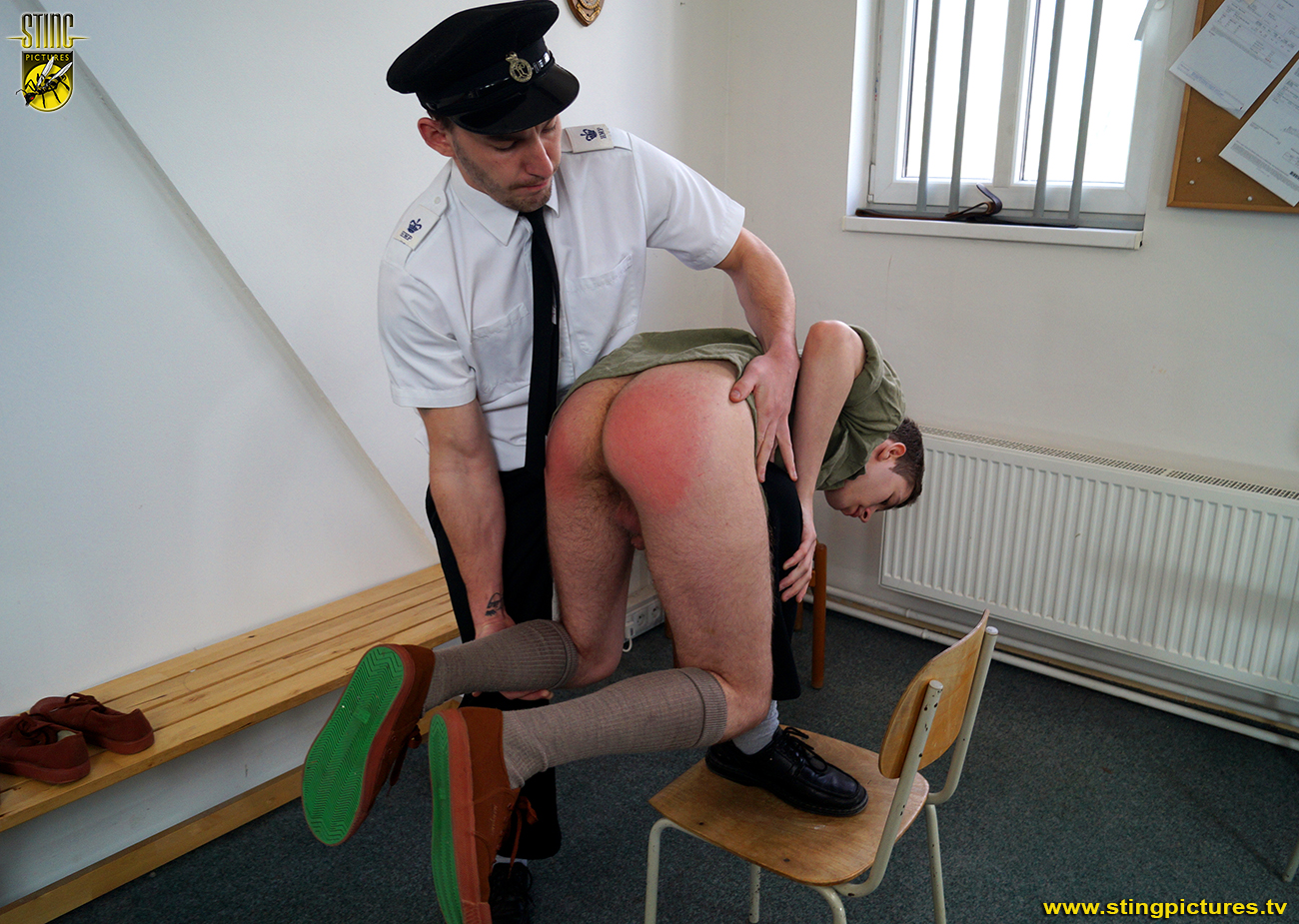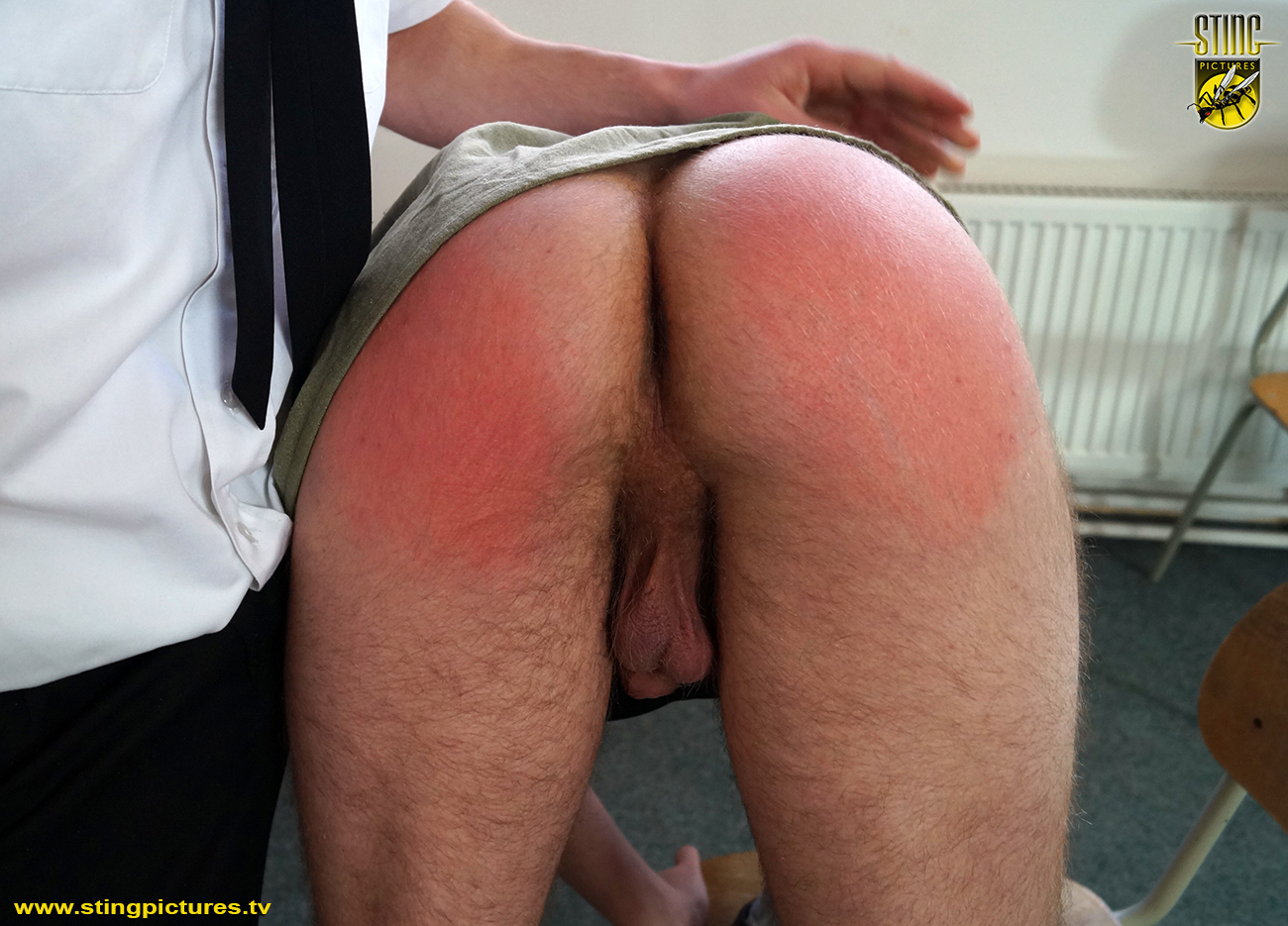 ****
Click the Read more tab to continue reading: