The latest Sting Special Price Spanking Classic Compilation is
Sting Rugby Club Parts 1, 2 and 3
ONLY $19.99 (Usual Combined Price $66.85)
The films in this three video compilation are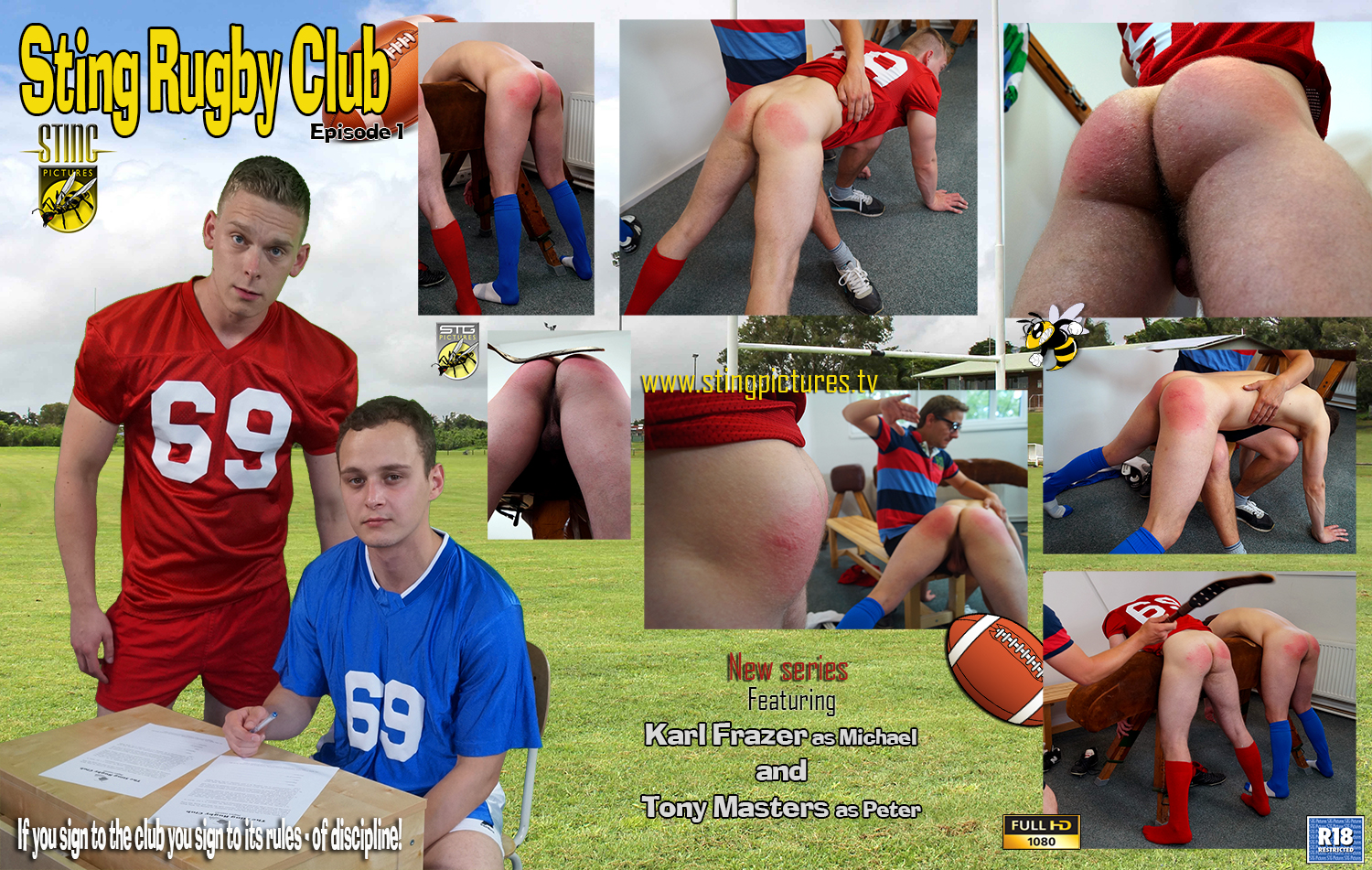 RUGBY CLUB 1
If you want to join the club you are going to have to abide by its rules. This is one of the main conditions that new players sign to. The definitions are clear too, if its deemed necessary corporal punishment will be used to maintain good training discipline. This interesting method of training has turned the club into a winner, the senior coach (Marco) and his team of trainers intend to keep it that way!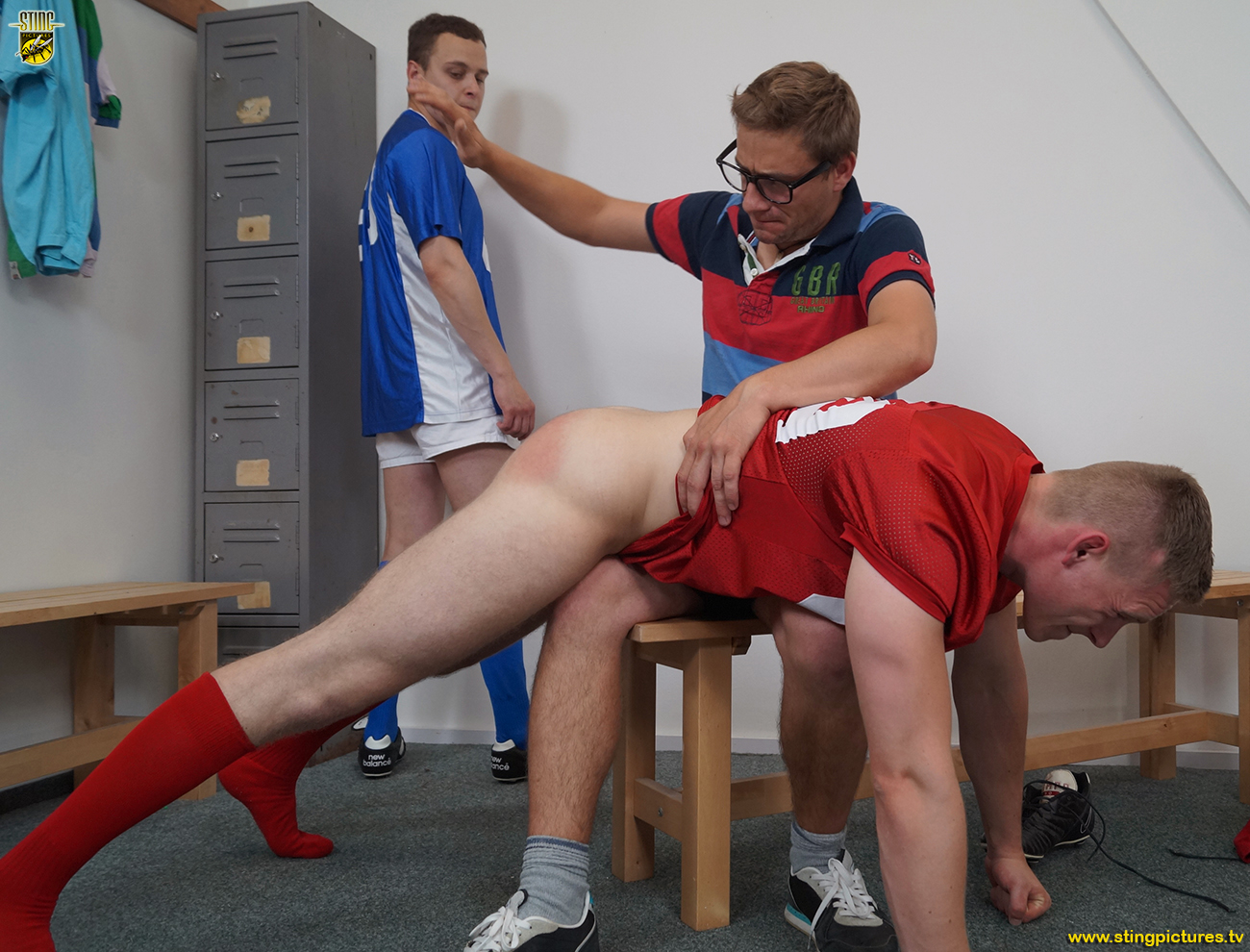 Two new lads who signed up recently are Michael (Karl Frazer) and Peter (Tony Masters) These two lads had excelled at sports in school and wanted to continue playing so took the opportunity to join the club. They were fully aware of the terms and conditions that went with signing up and now for the first time will realise what this means!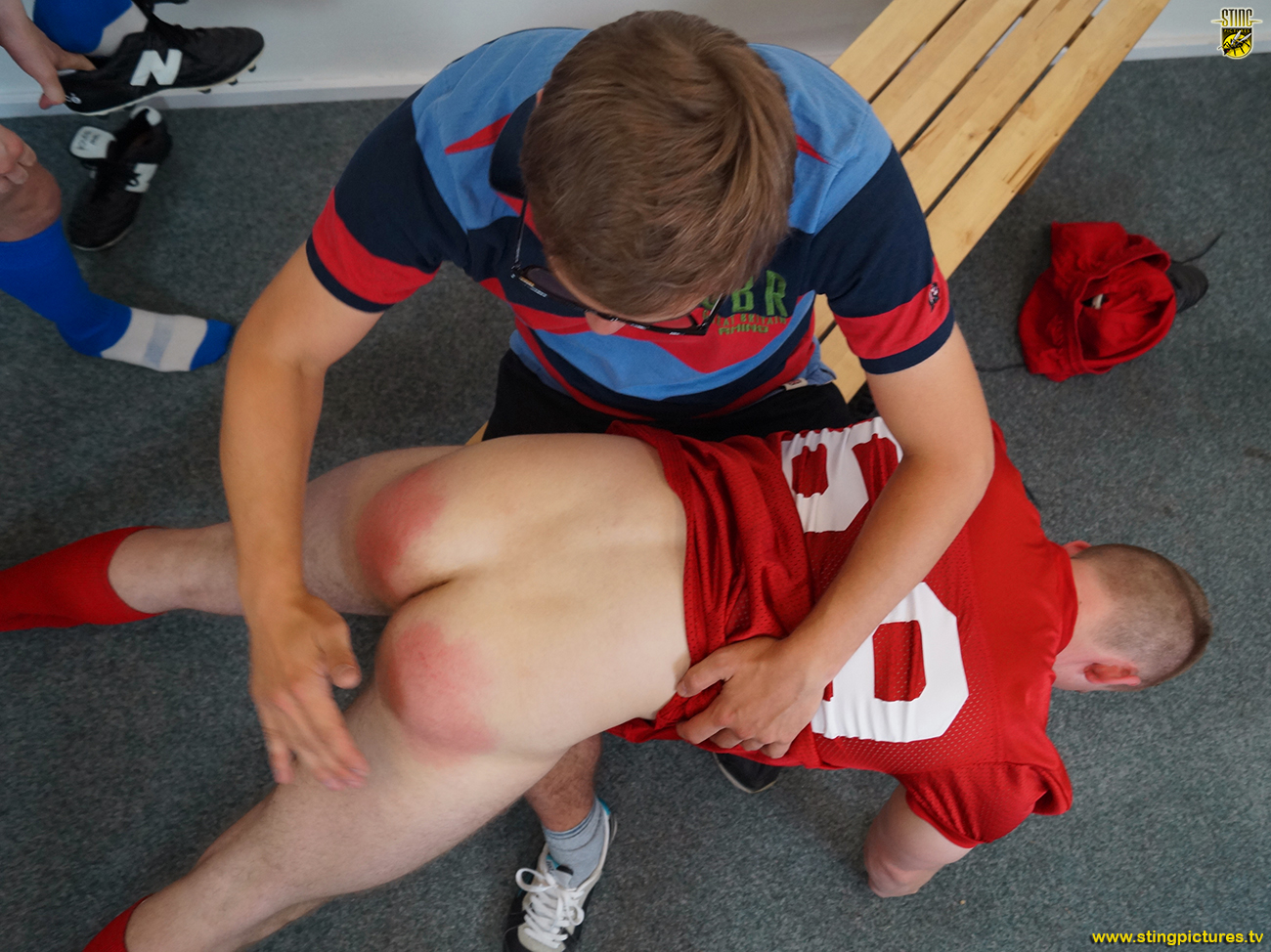 The two friends settled down as new players but have become somewhat lackadaisical and last week the club lost its match! The senior coach is not at all happy and invokes the club rules. The two are sent to their trainer to be given a 'pep talk' This is the phrase used to actually mean a good spanking. Arriving at his office Michael is the first to be ordered to take down his shorts. The big team forward does as he is told if somewhat reluctantly. It's been sometime since he last got a spanking. Soon he is over the coach's knee and a pounding of a spanking on his bare bottom gets underway. The well formed muscular cheeks turn a burning red and Peter can only look on to see what is coming his way very soon.
*
Click on the Read More tab below to see more
*
______________________