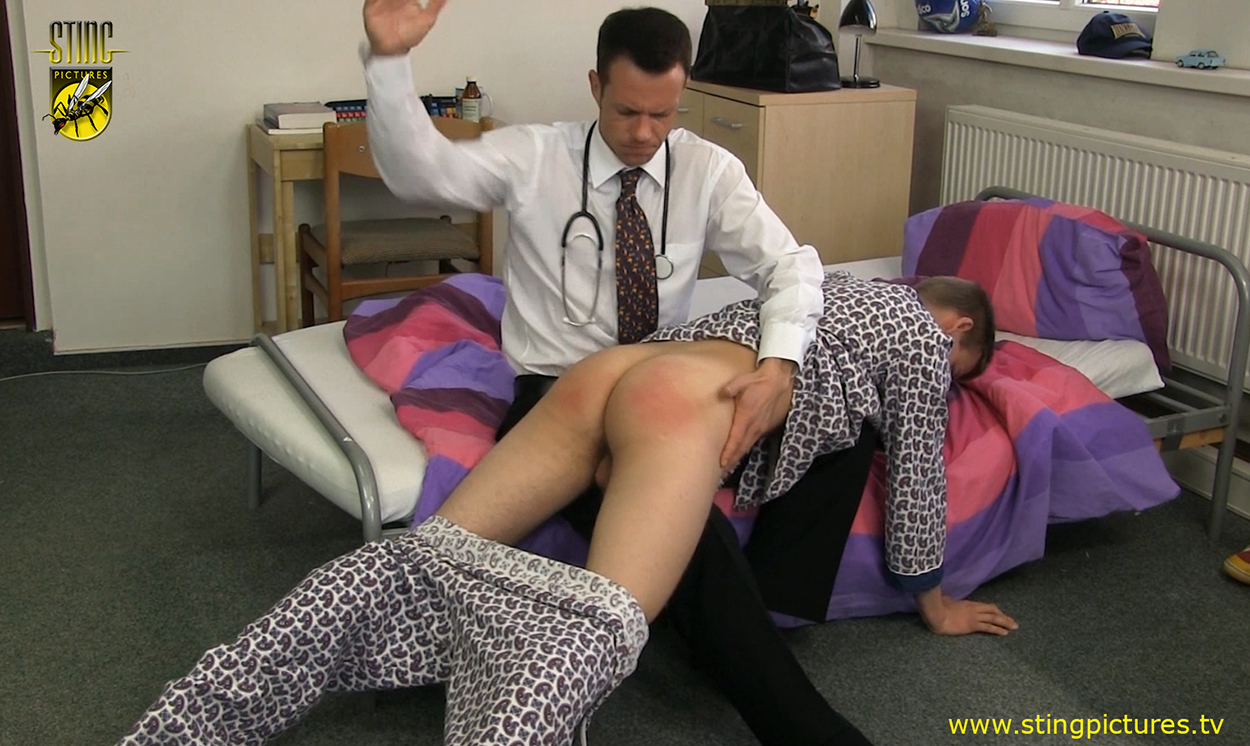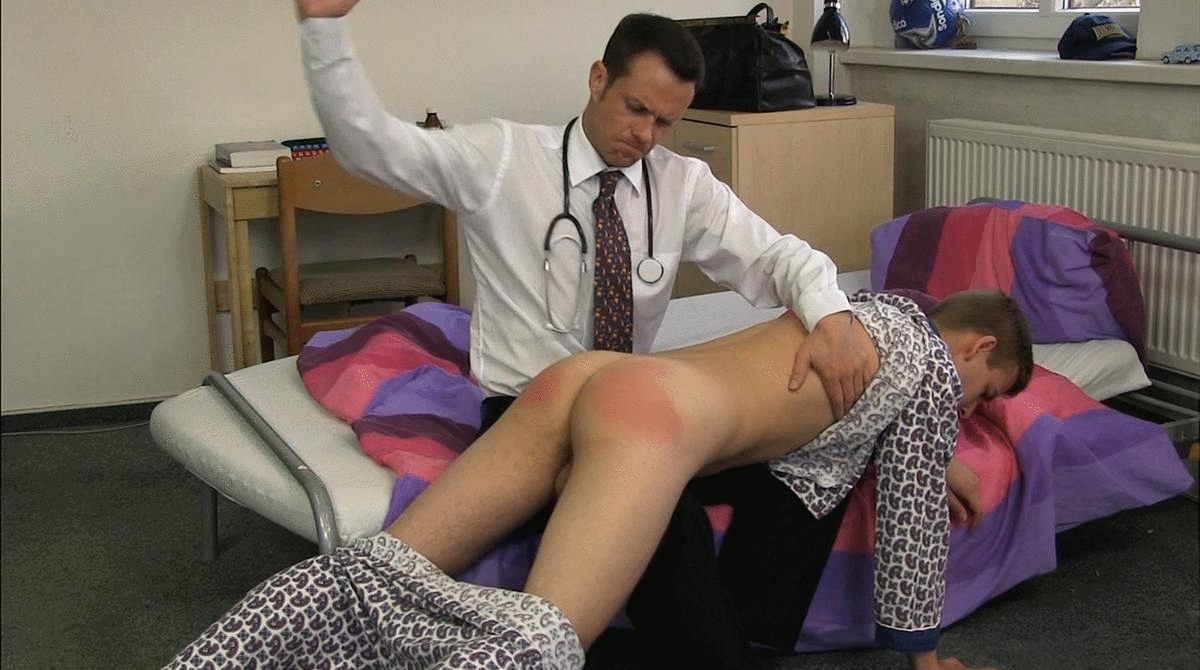 My attempt at making a gif!!
I hope you find it amusing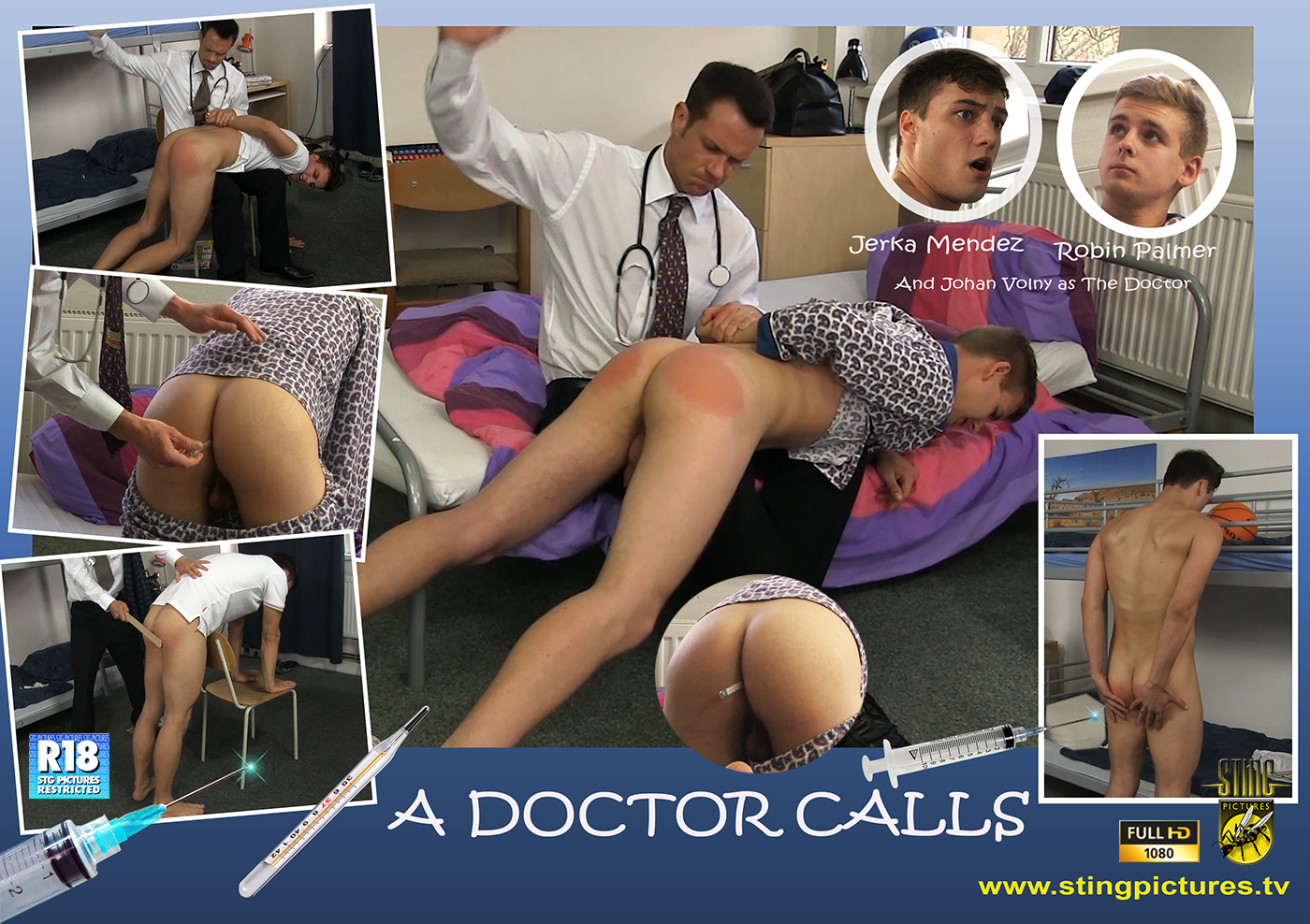 The second visit takes the doctor to the home of young Terry (Robin Palmer). This boy should be in school but is playing a dangerous game of trying to fool both his parents and now the doctor. His lazy attitude is about to meet it's match!
*
The doctor soon discovers what he's up too and decides to lay on some treatment this boy really deserves.
*
After confirming his diagnosis with a suitably, and embarrassingly,  placed thermometer, the Doctor knows exactly what to do with young Terry.
*
Terry is put across the doctors knee, pyjamas down, for a good hard bare bottom spanking.
*
*
 Click on the Read More tab in the tabs below to continue:
*
_______________________________________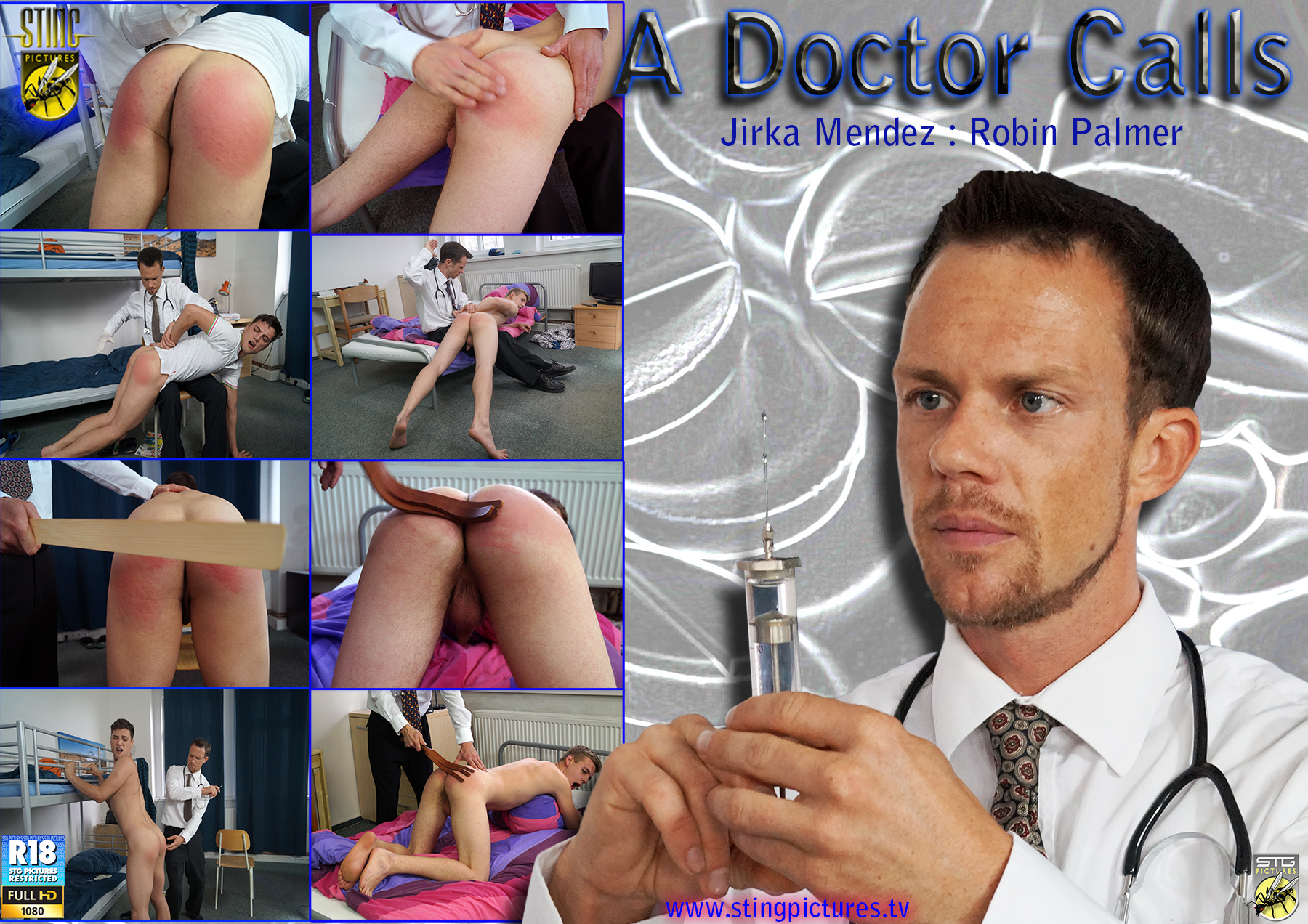 A Spanking Cure for two naughty boys in
The video preview will also be posted to Spanking Tube shortly
___________
A Doctor Calls
Story and pictures:
*
Busy on his rounds the last thing the local doctor needs is for his valuable time to be wasted by naughty boys who want to take advantage of his good nature.
*
His first visit is to see James (Jirka Mendez) His mother called to say her son seems to be very under the weather and has not gone to College as usual. Actually James in not feeling bad at all and is shirking.
*
During the doctors visit James unfortunately gets tempted and tries to steal some money from his wallet. Of course he gets caught .
*
This boy is going to have to be dealt with! Some stronger medicine is needed.
Perhaps a good spanking on his bare bottom with be therapeutic.
*
Click on the Read More Tab in the tabs below to continue:
*
______________________________________________
-/-