鞭笞台系列11
Another episode based on public school birching which all differed slightly in method between the establishments. Legend has it that John Keate, a new Headmaster of one college during the 1800s, was supposed to have birched 80 misbehaving boys in one day. At the time he was worried about a gross lax of discipline. I expect that might have cured it, for a while at least.
这是又一集讲述在公学使用桦树束的影片,不同学校在教育方法上总有些微不同。
据传闻,在十九世纪初始,一所高中的新任校长John Keate,在一天之内用桦树束惩罚了80名表现不佳的男孩。
在当时,他为学校的纪律涣散而忧心忡忡。
我希望这次整饬至少可以管用一段时间。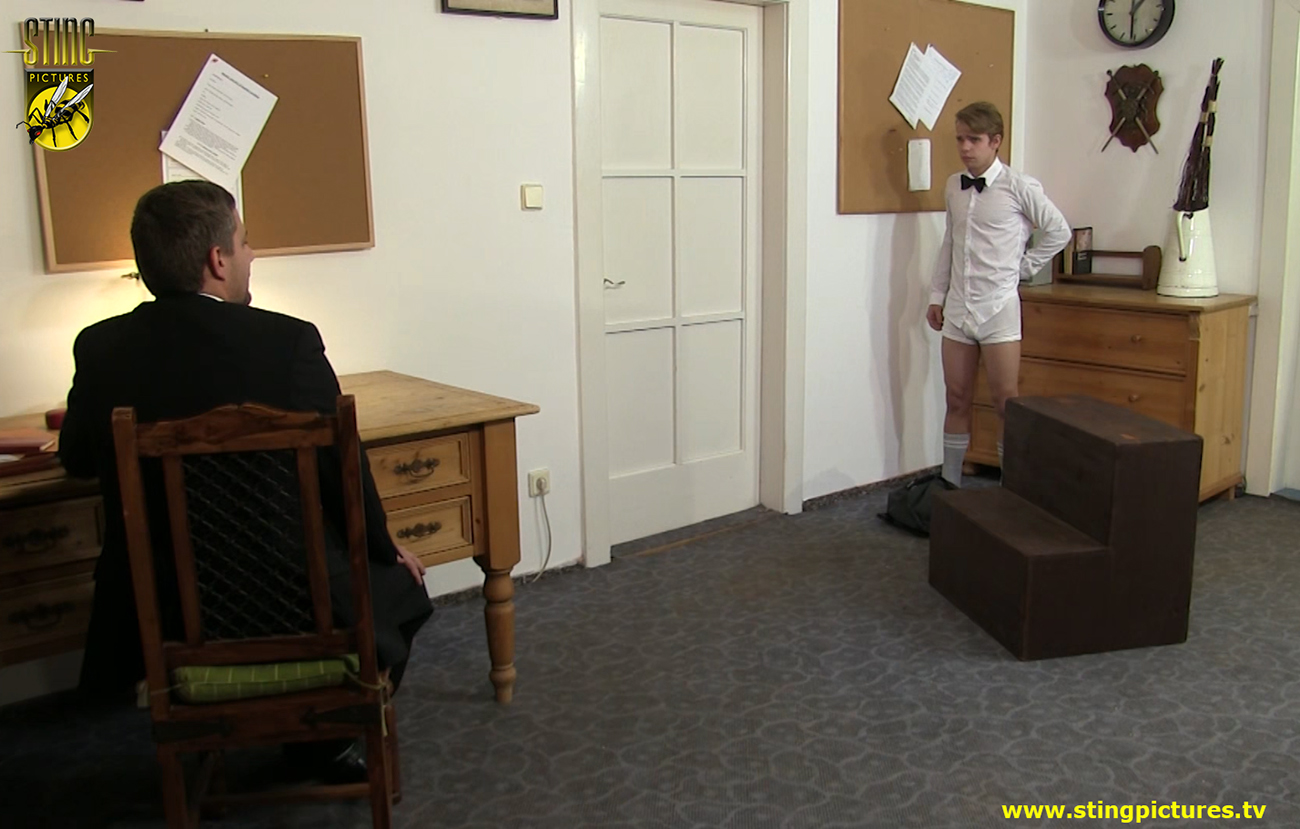 Here the boy on the bill is Harlston (Richard Hicks) reporting to his Housemaster (Marco)
现在,这名被列入惩罚名单的男孩Harlston(Richard Hicks)正在向他的舍监(Marco)报到,他将要跪在台子上接受瑟瑟作响的,在盐水中充分浸泡过的桦树束的惩罚。
Harlston is ordered to 'go down' for a disciplinary session with the swishy, previously soaked in brine, birch.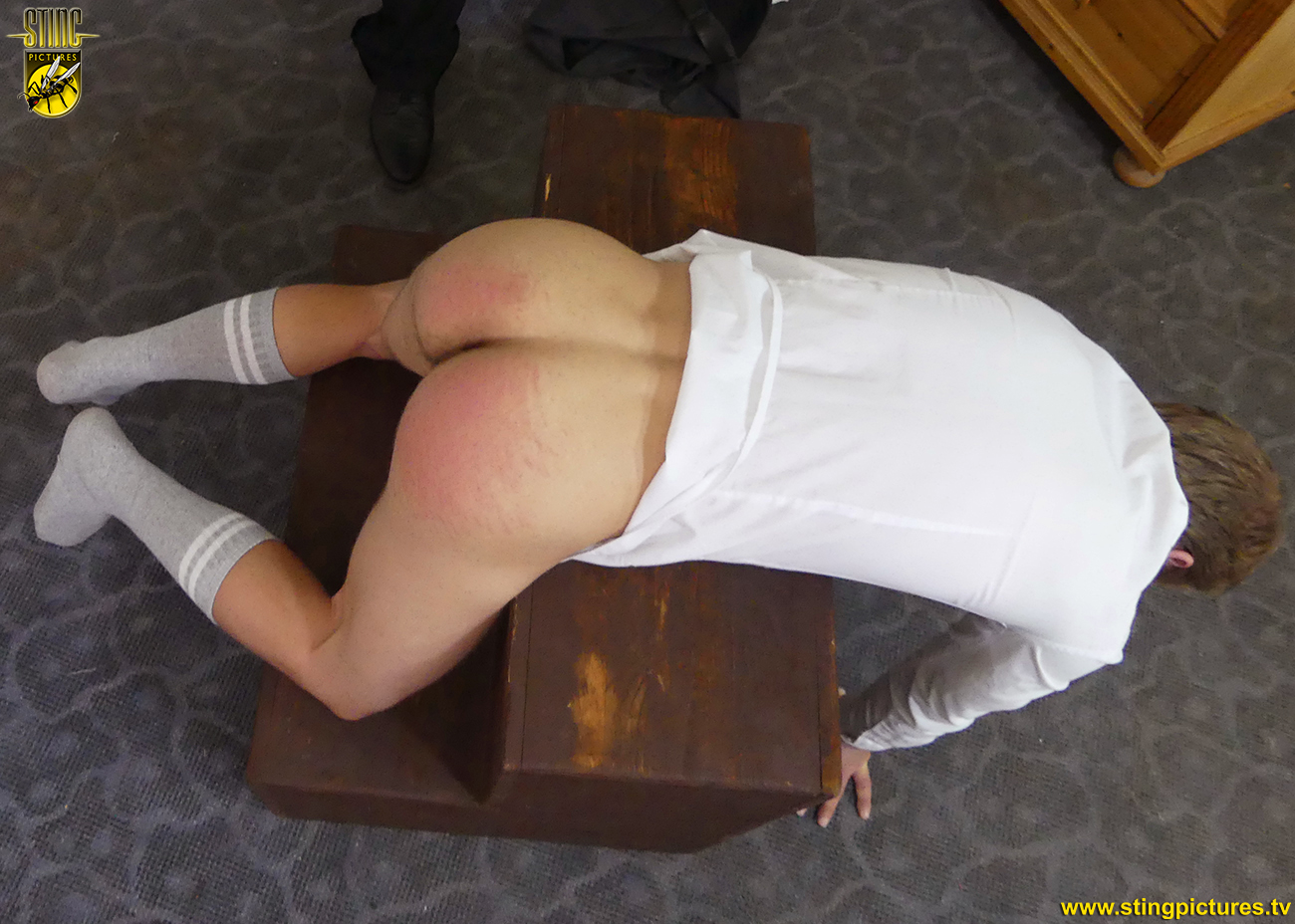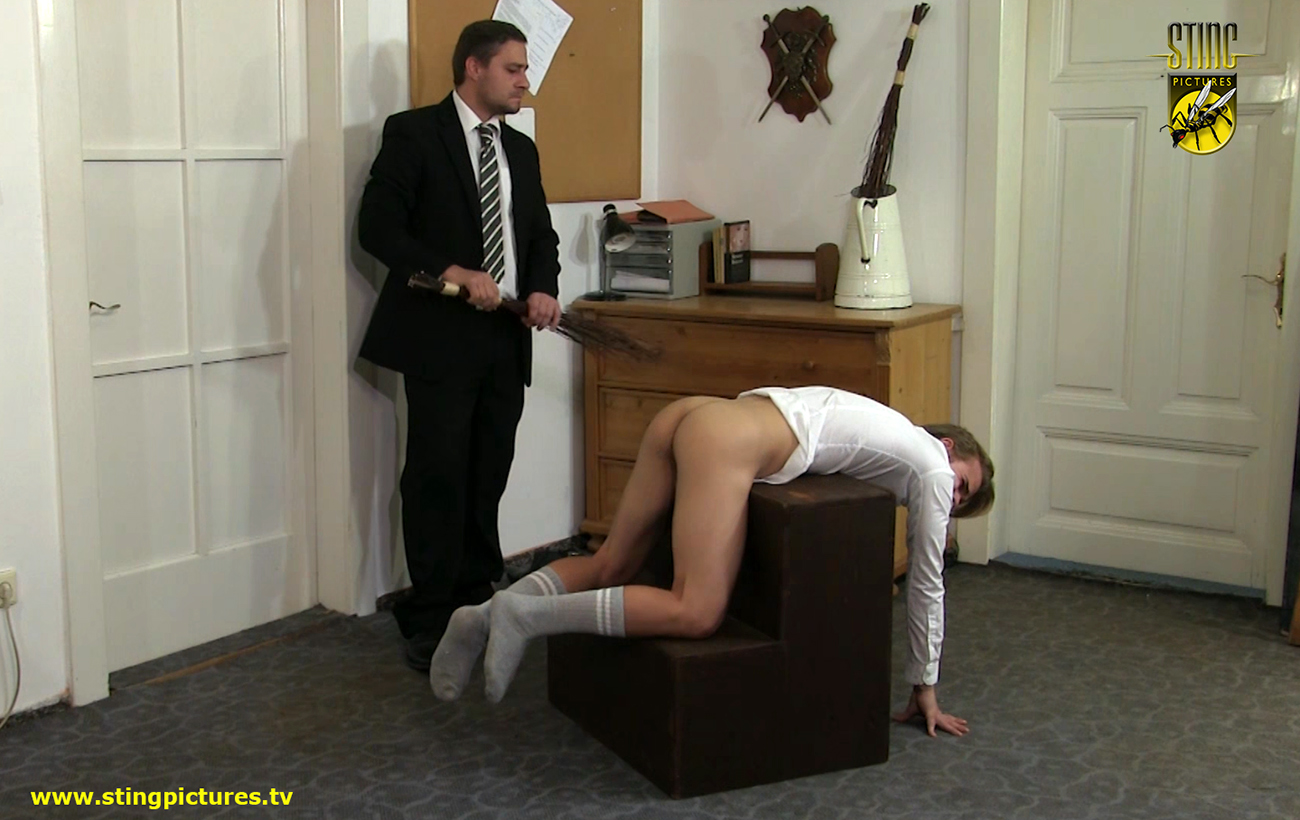 *
Click here or on the Read More Tab below to see more pictures
*
_____________