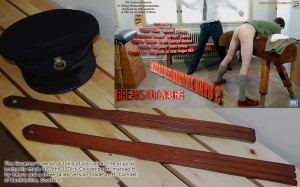 Just released by Sting: Banged Up! My Borstal Days 2 is a 1 hour and 40 minute epic set in a Borstal reformatory for wayward young men and staring 17 Sting Lads including Darren, Matt Mills, Danny, Robbie, Jason Shaw, Damien Drake, David, James Bruce, Barry, Justin Kinsley, David, Dale Brady, Keith, Brandon Junior and George Basten. Available as a DVD and as a download.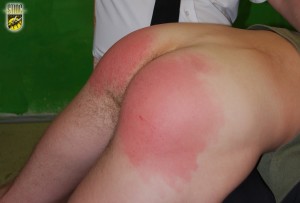 Banged Up! Borstal days 2
It's back inside for some for hot institutional action. Rainsford Borstal has a new governor, a Scotsman whose favourite instrument of correction is the tawse.
In this feature length movie the young trainees come face to face with real discipline. These boys are just plain bad lads in need of strict discipline! And they get it, as the crack of the cane rings round the walls and hard over the knee spankings are frequently handed out. Break the rules under this Governor and a stinging red raw backside will surely be the end result.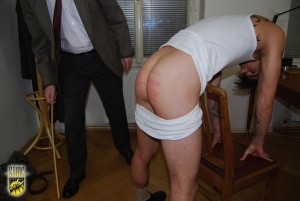 One boy, who discovers this to his cost is insolent trainee called Wilson (Matt Mills) when he swings his fists in the direction of another trainee and ends up receiving a bare bottom caning from the Deputy Governor. He is soon made to see reason and the stinging red stripes on his bare backside are going to be a reminder for some time to come.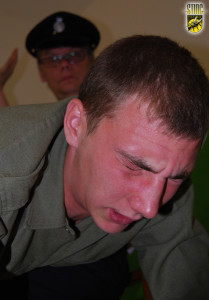 Trainee Smith (Keith) has to report for an over the vaulting horse dose of the cane from the senior officer, this after previously getting a long hard and intense spanking from Mr Labowski.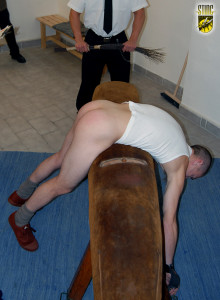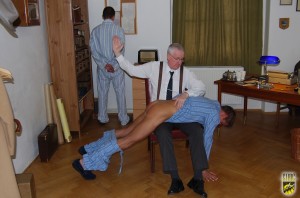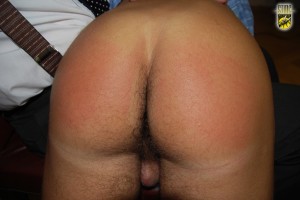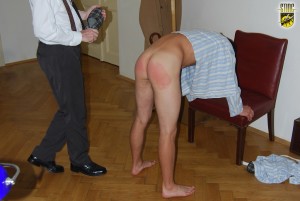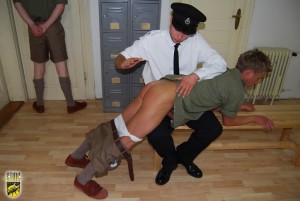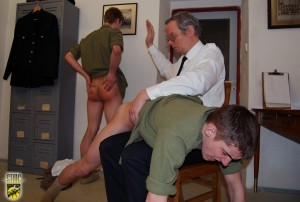 Trainee Dean Crosby (Robbie Estivez) also ends up on the wrong side of Officer Labowski's (Margusta) heavy hand not to mention the butt burning caning he gets when desperately touching his toes later in the story.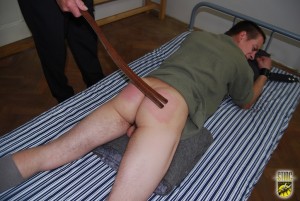 For absconding Trainee John Appleby (Justin Kingsley) receives a very hard tawsing from the Governor using his genuine Lochgelly 'XH' heavy leather tawse. This is one of the hardest beatings Sting have ever filmed!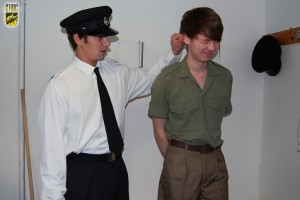 New Sting Lad Jason Shaw feels a pain in the ear, before he feels one in the rear
Preview trailer
TO BE CONTINUED……………………………….
_______________
Links:
Available as a DVD or as a download