The latest Sting Lads Spanking Compilation is
Leonardo King Compilation Part 2
Only $19.99
The scenes in this seven video compilation are:

NO STARS JUST STRIPES
To cater for our vast number of American customers Sting this one a US theme. The paddle as a punishment still exists in some intuitions in the USA and certainly in one or more military schools. No Stars Just Stripes hasn't been given a particular time frame but is set in a typical US College.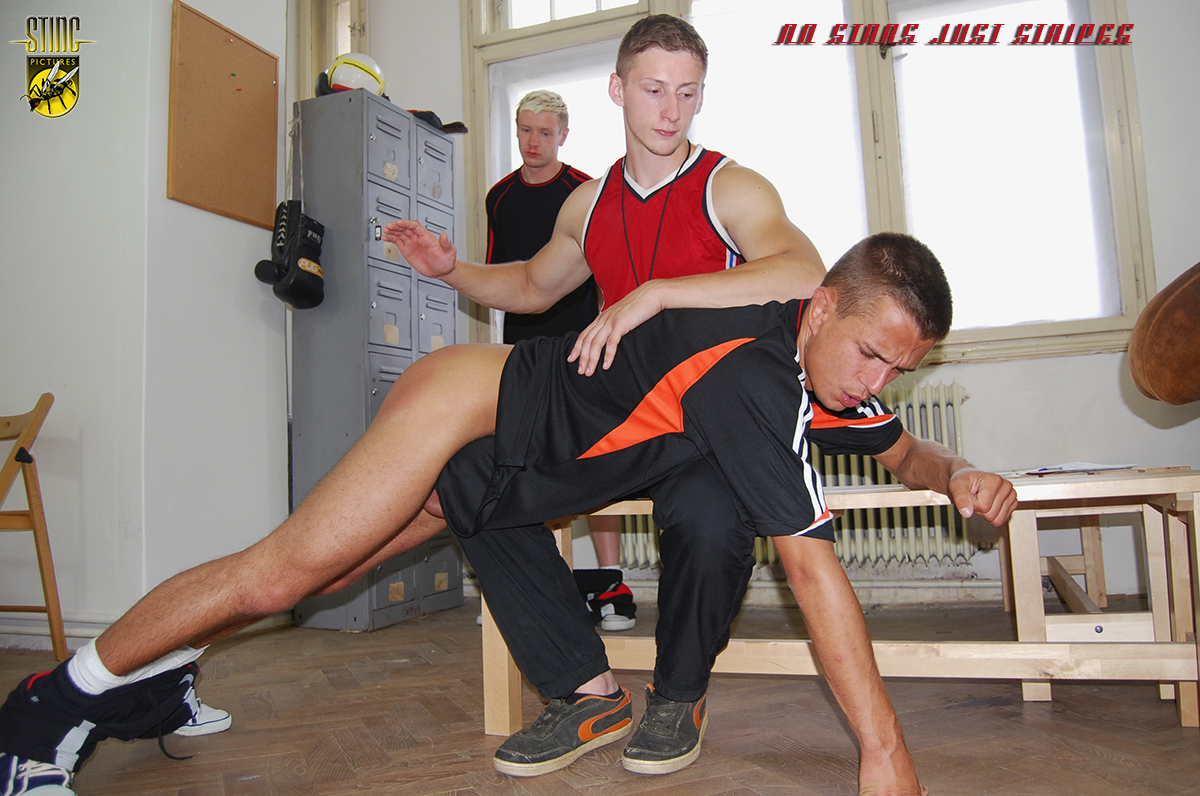 The young assistant coach Jonny McIver (New Sting top Eddie Savion) has had to break up a fight between two basketball players in training. The senior coach is not happy and orders him to deal with the two lads. Jarren (Leonardo King) has punched another player, Wade (new Sting Lad Riley Smith) and as such is to be dealt with more severely.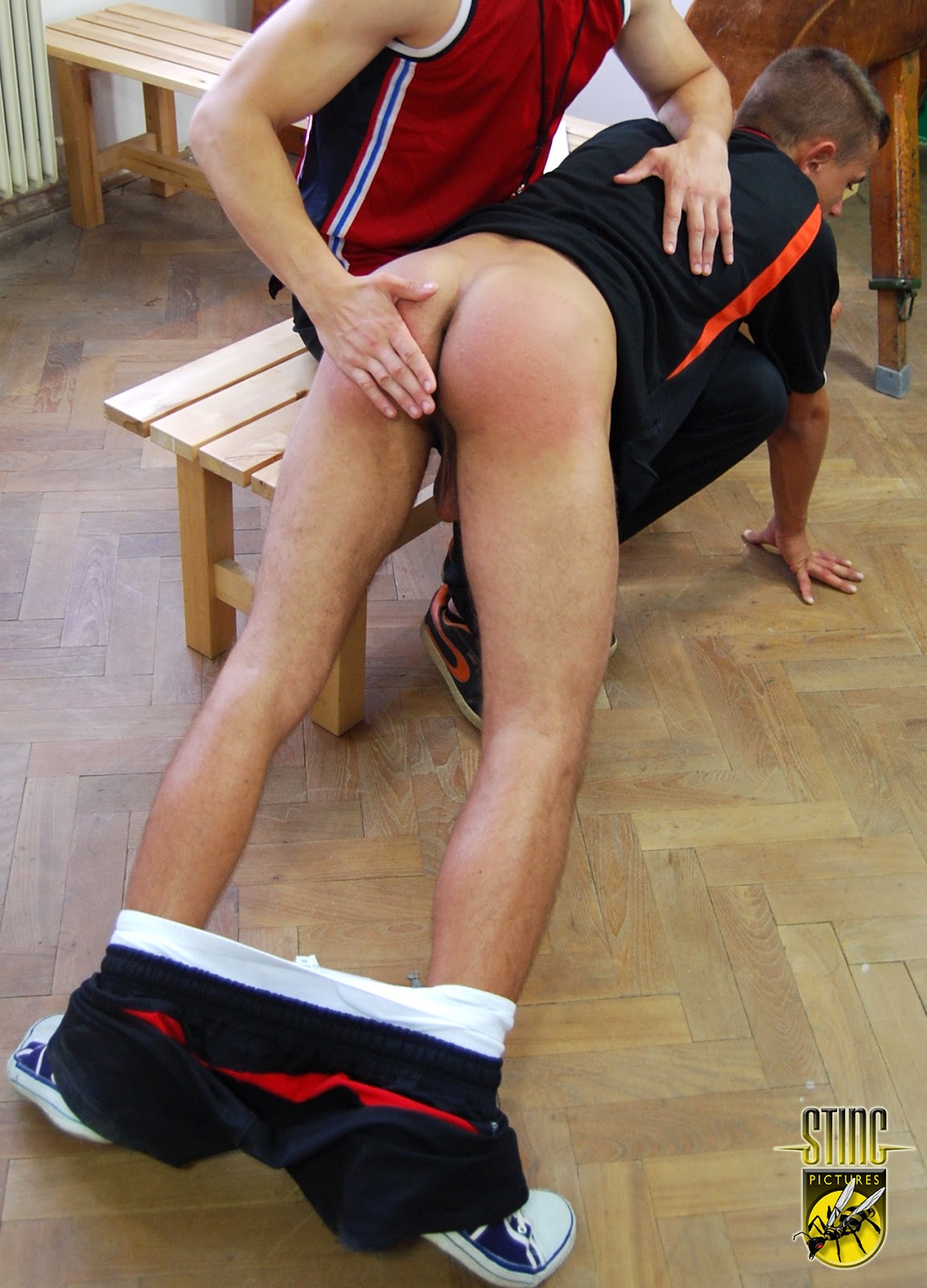 McIver starts by spanking both lads red raw seated on a Gym bench, but it's not the end of punishment for these two hot heads.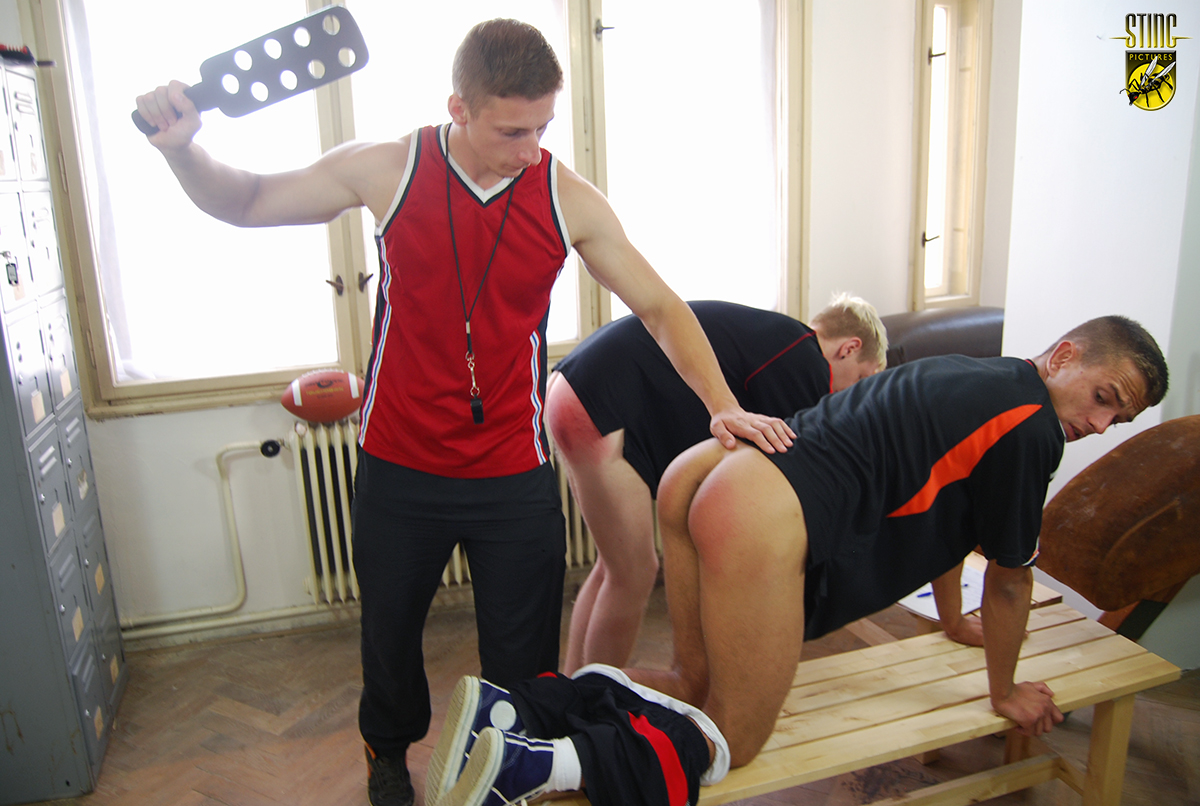 Reaching up on top of the locker and taking down a well-used holed paddle, both boys now receive a series of firm swats turning their butts an ever brighter red. When they finally stand clutching their sore bottoms regret for transgressing in college is written all over their faces.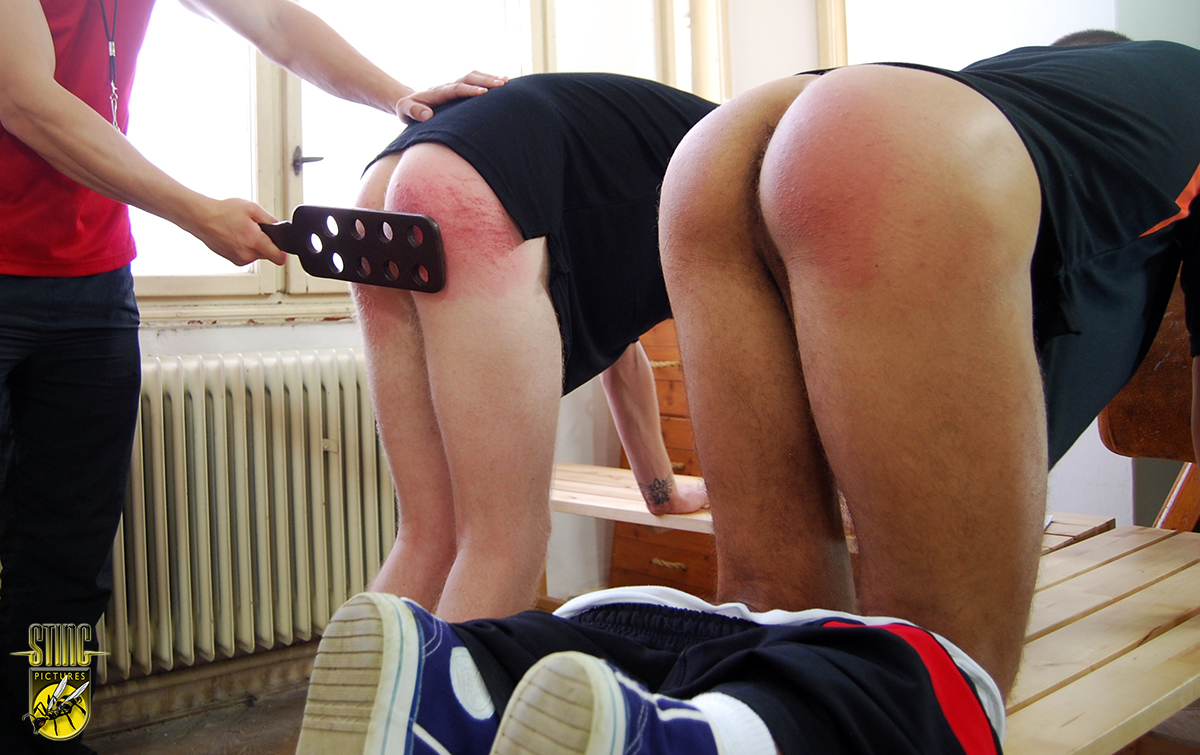 *
Click on the Read More tab below to see more images from this compilation
*
______________________