The latest Sting Special Price Spanking Classic Compilation is
Doctor Doctor and Doctor Doctor 2
ONLY $17.99 Unsual Combined Price $39.90
The films in this Two video compilation are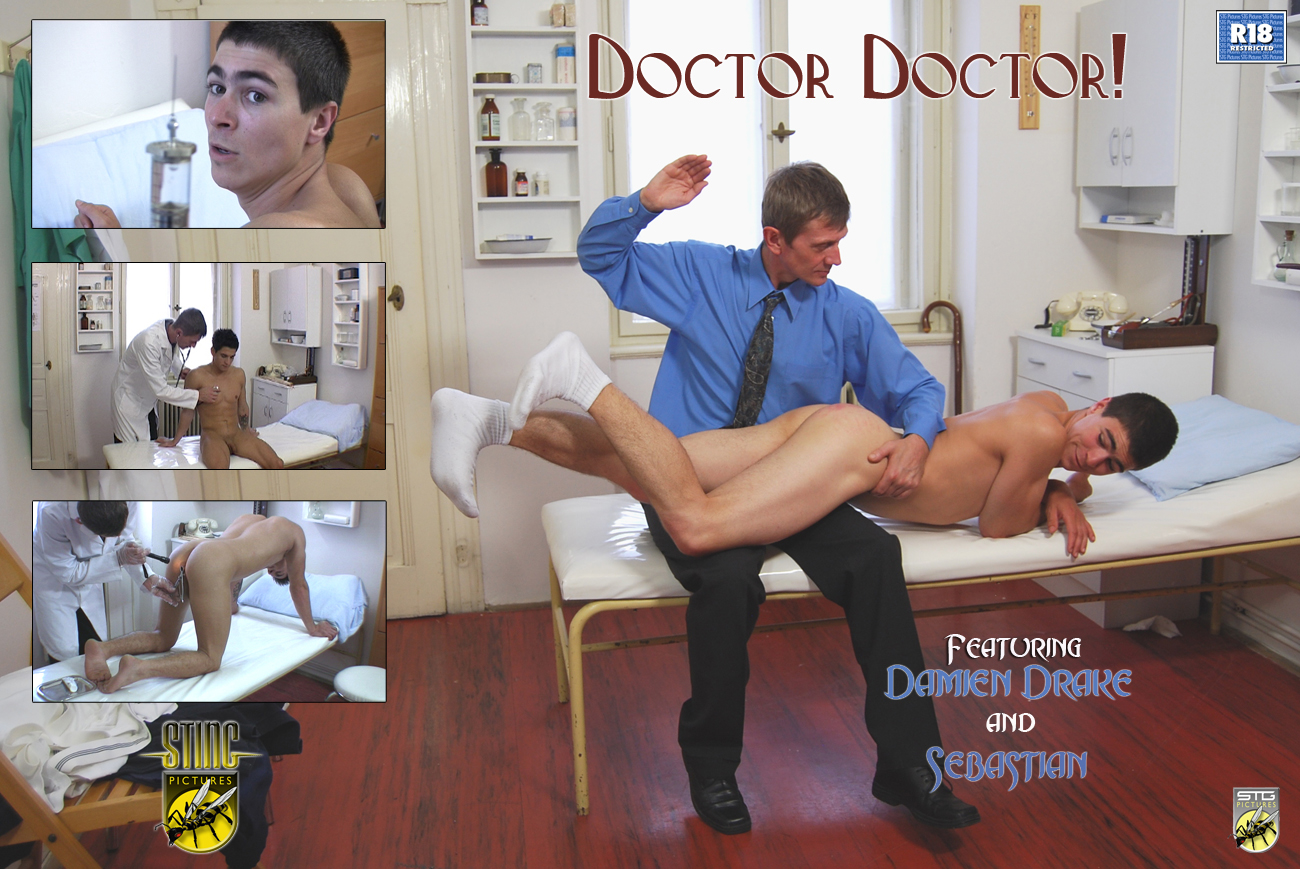 DOCTOR DOCTOR
'You're an idiot', exclaims Dr Rouse as he discovers one of his young sports injury patients up to no good! Twice a week the good Doctor runs a clinic. It's mainly attended by students from the local college who have sprained an ankle or twisted a tendon engaged in one sporting activity or another.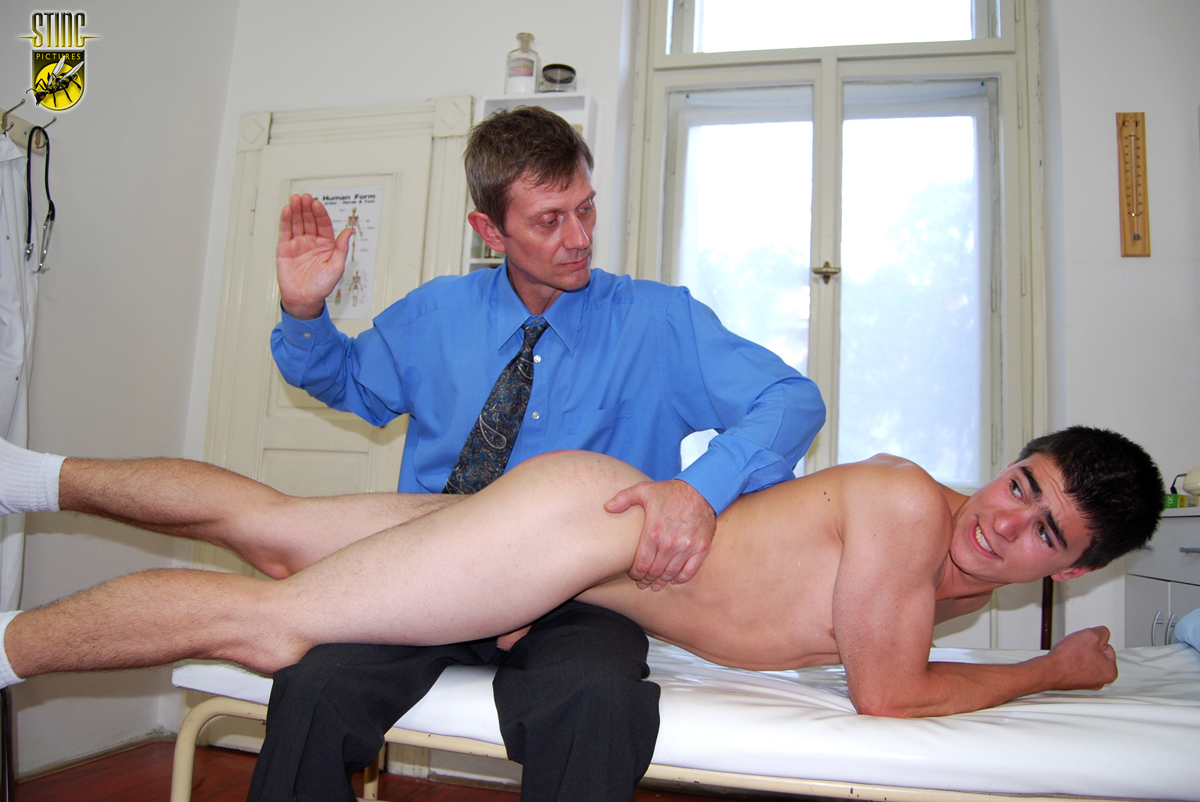 The first patient of the week is Carl Jennings (Damien Drake) who has twisted his back in rugby training. During the examination Dr Rouse is called away leaving the student to await his return. Looking around the empty surgery Carl's eyes fall on the Doctor's wallet. Temptation taking the better of him he quickly slips a wad of fivers into his pants. Unfortunately luck is not with him and on discovering the theft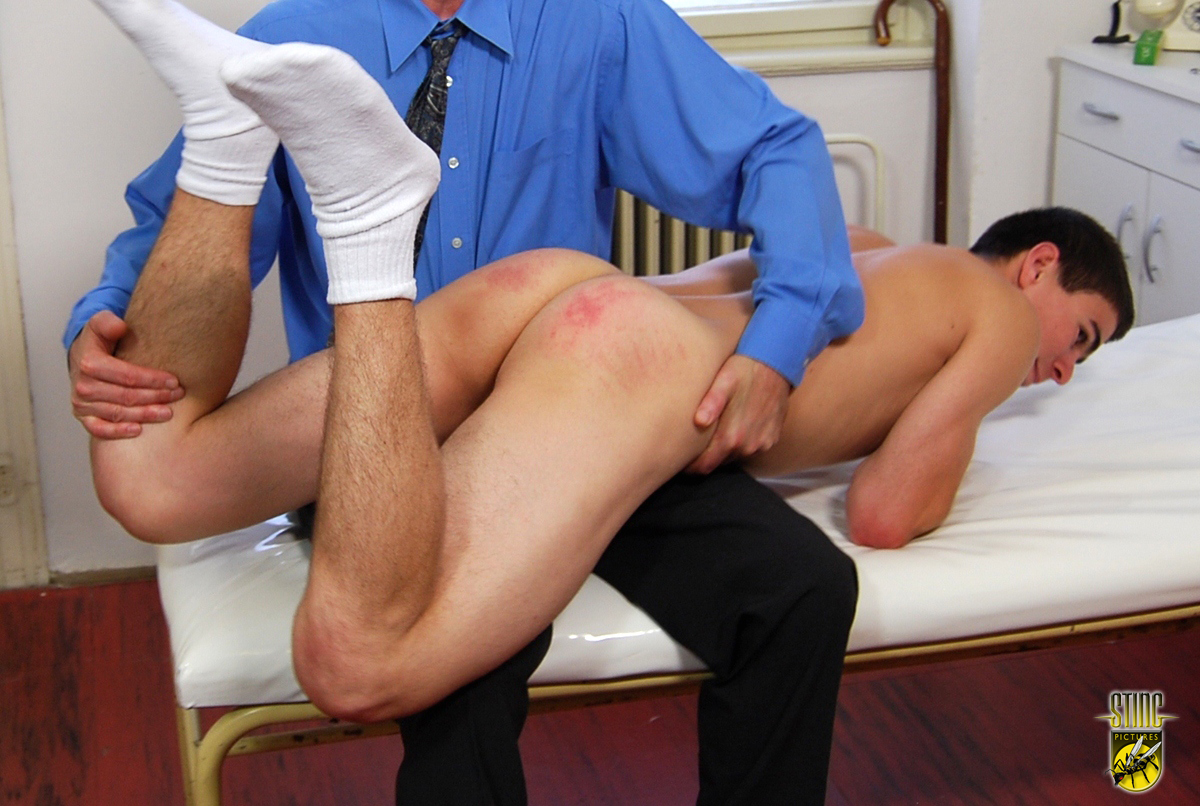 Dr Rouse provides Carl with some preventative disciplinary treatment.
*
Click on the Read More tab below to see more
*
______________________