The latest Sting Special Price Spanking Classic is
Law enforcement is always looking for new ways to deal with Juvenile crime. The Police Captain at the local precinct has decided to try the old methods to see they'll work on the current cocky generation!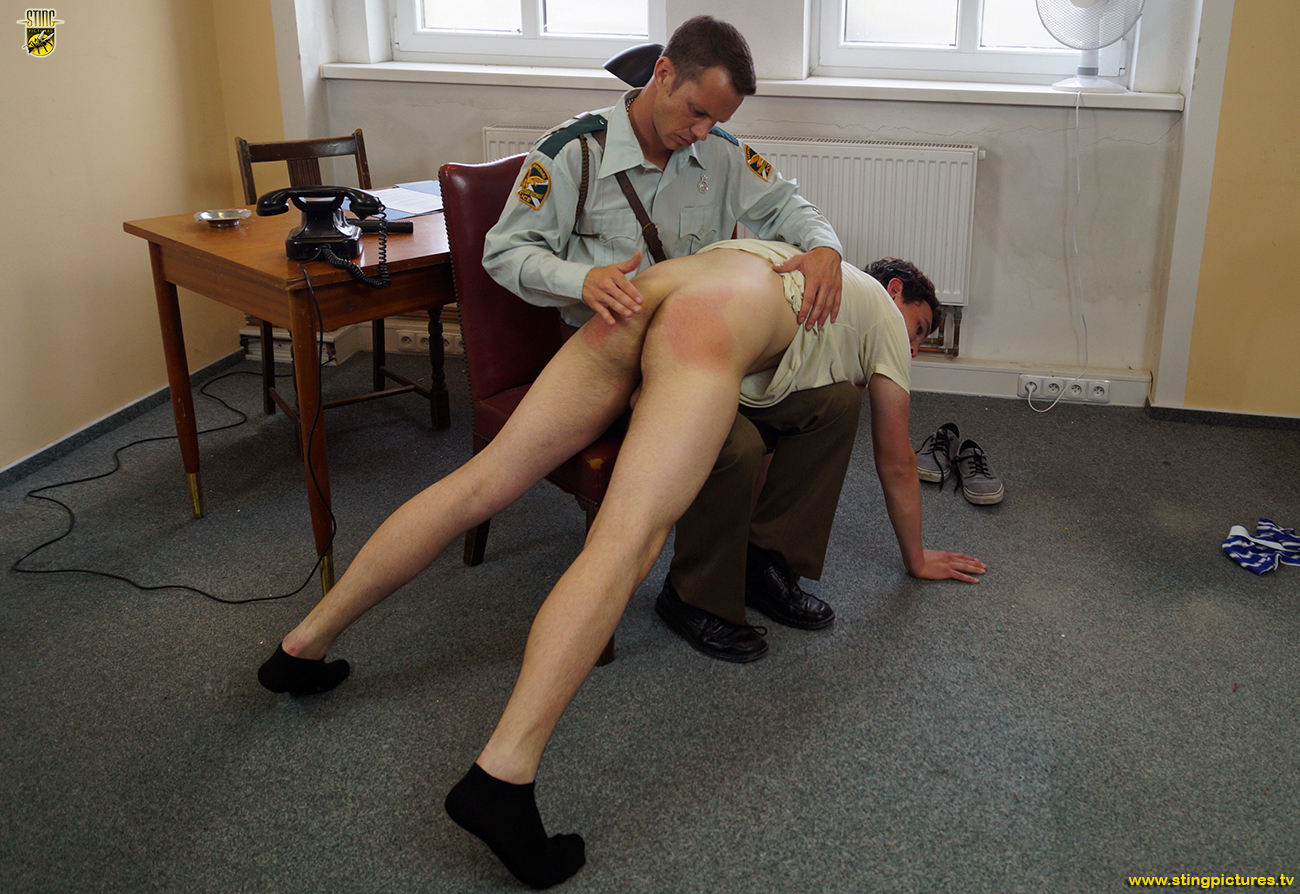 One local boy, Robbie Benitez (Jason Ward) has been dealing in drugs and now faces a choice given him by the Captain. End up in juvenile hall or take a good whuppin from Officer Foley (Johann Volny) He's lucky to get a choice at all but decides to take a hiding and get it over with.
Officer Foley, knows how to take down a kid like this, gives him what he deserves, a good spanking across his knee, pants off and bare arsed. Robbie soon feels the burning sting of the officer's pounding palm but that's not all!..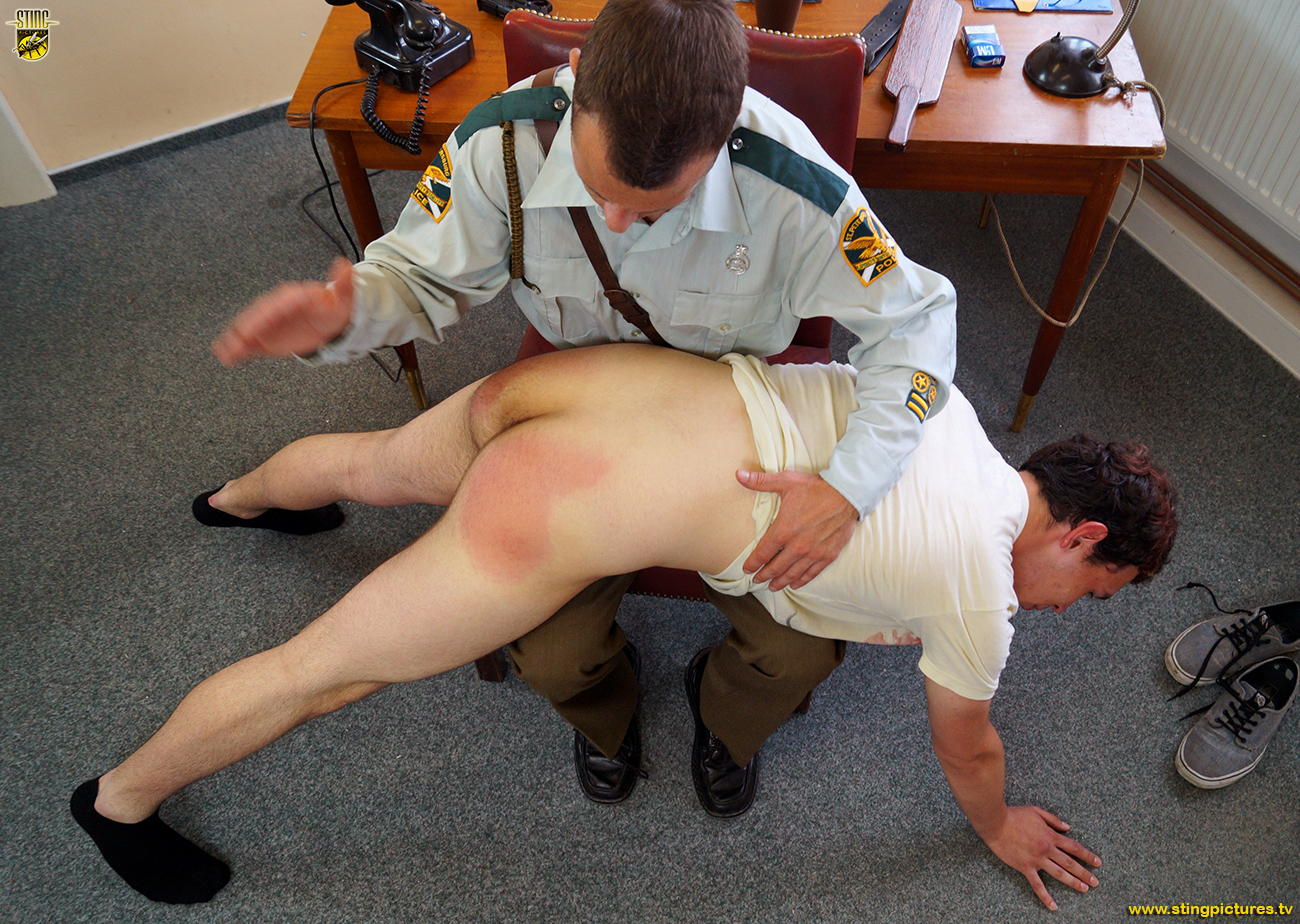 *
Click Here or on the Read More tab below to see more pictures and the video preview

*
______________________