The smooth running of an institution directly involved in the re training of young delinquents requires special attention to daily discipline. The boys sent there have a chance of re shaping their lives but must learn that rules are rules and must be followed.
Horse play is expected but constant misbehaviour, no matter if the lads are just larking about, often needs to be dealt with by a short sharp reminder.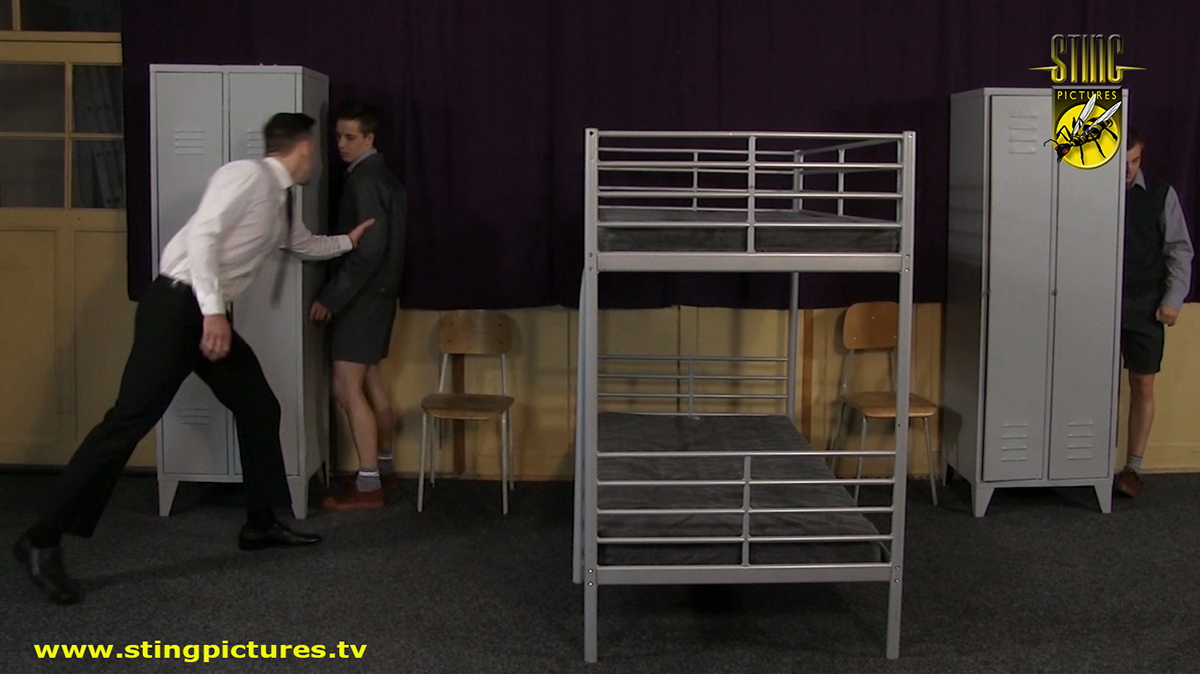 Two such boys (Luke Adams and Ariel Varga) are driving their Housemaster (James Holt) mad with their childish pranks. He's in hot pursuit and is going to give these two cheeky lads a lesson they won't quickly forget.
Caught in the dormitory both boys now face a good hard over the knee spanking .. and that's just the start …
*
Click on the Read More Tab in the Tabs below to continue:
*
________________
(#!#)
TO BE CONTINUED
.
The video preview can also be viewed at Spanking Tube shortly
.
***
Links
*
Approved Education 18 – in 1080p Extra High Definition
*
Approved Education 18 – in Standard Definition
*
Sting Pictures
Title 2257