Playing sports requires teamwork and when one of the team (Luke Geer) ends up in a fight he seriously needs some bench time!
The team coach (Ryan Conway) is very disappointed in Luke's behaviour and there is only one outcome that will solve the situation, and that starts with a sting caning. Starting on his tight white shorts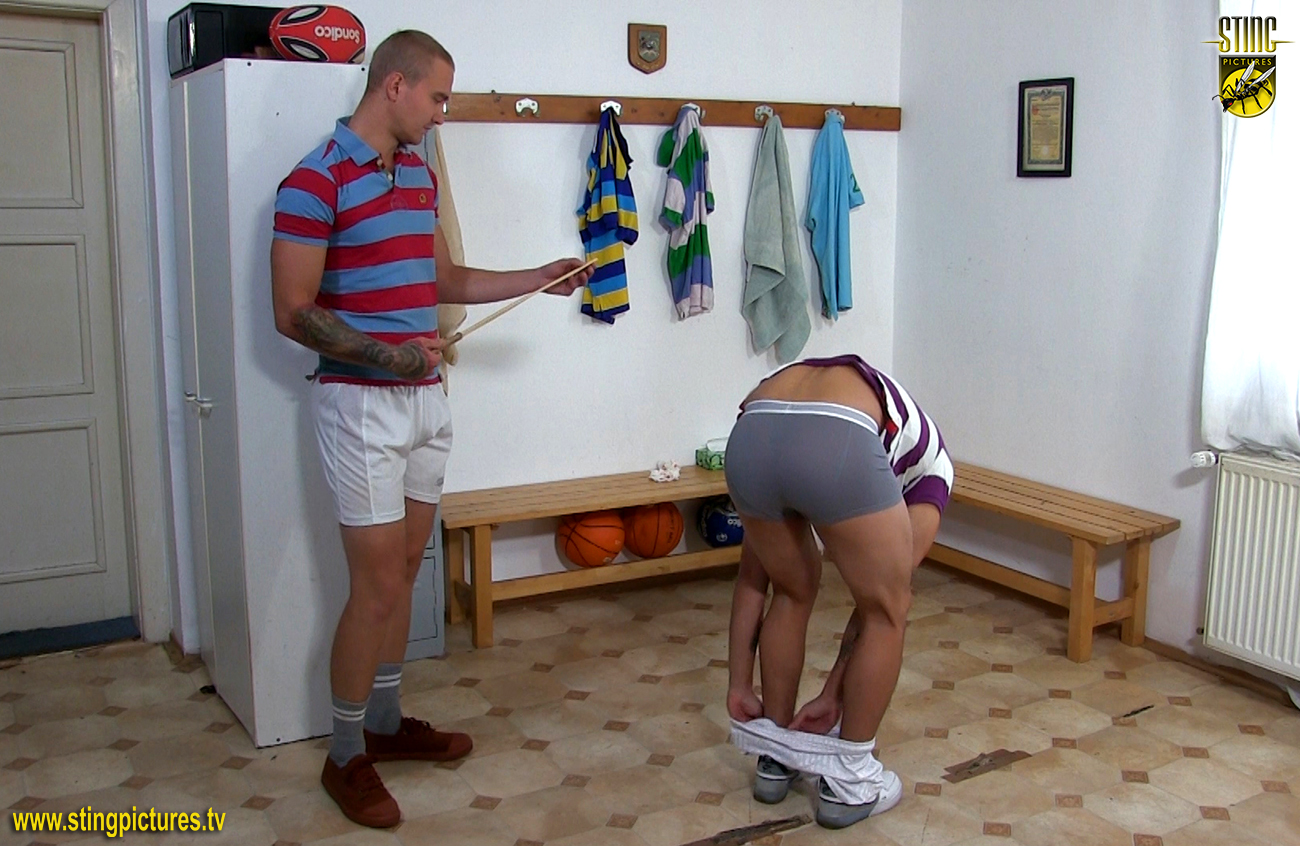 *
Click on the Read More tab below to see what happens next!!
单击下面的"阅读更多"选项卡,看看接下来会发生什么!!
*
______________________
Luke quickly learns that he is in for a painful experience as he is then ordered to remove his shorts and underwear down to his bare bottom, each time receiving another set of the painful crack of the cane.
And if he thinks its over he can think again as he is now taken over the coaches knee for a damn good spanking on his already burning backside. It's safe to say that he won't be fighting again anytime soon.
Luke Geer gets some Bench Time
PREVIEW VIDEO TO FOLLOW
Links
*
Bench Time – in 1080p Extra High Definition
*
Bench Time – in Standard Definition
___
An HD version of this video is also available through Sting Raw at Clips4Sale for customers who wish to use an alternative processor.