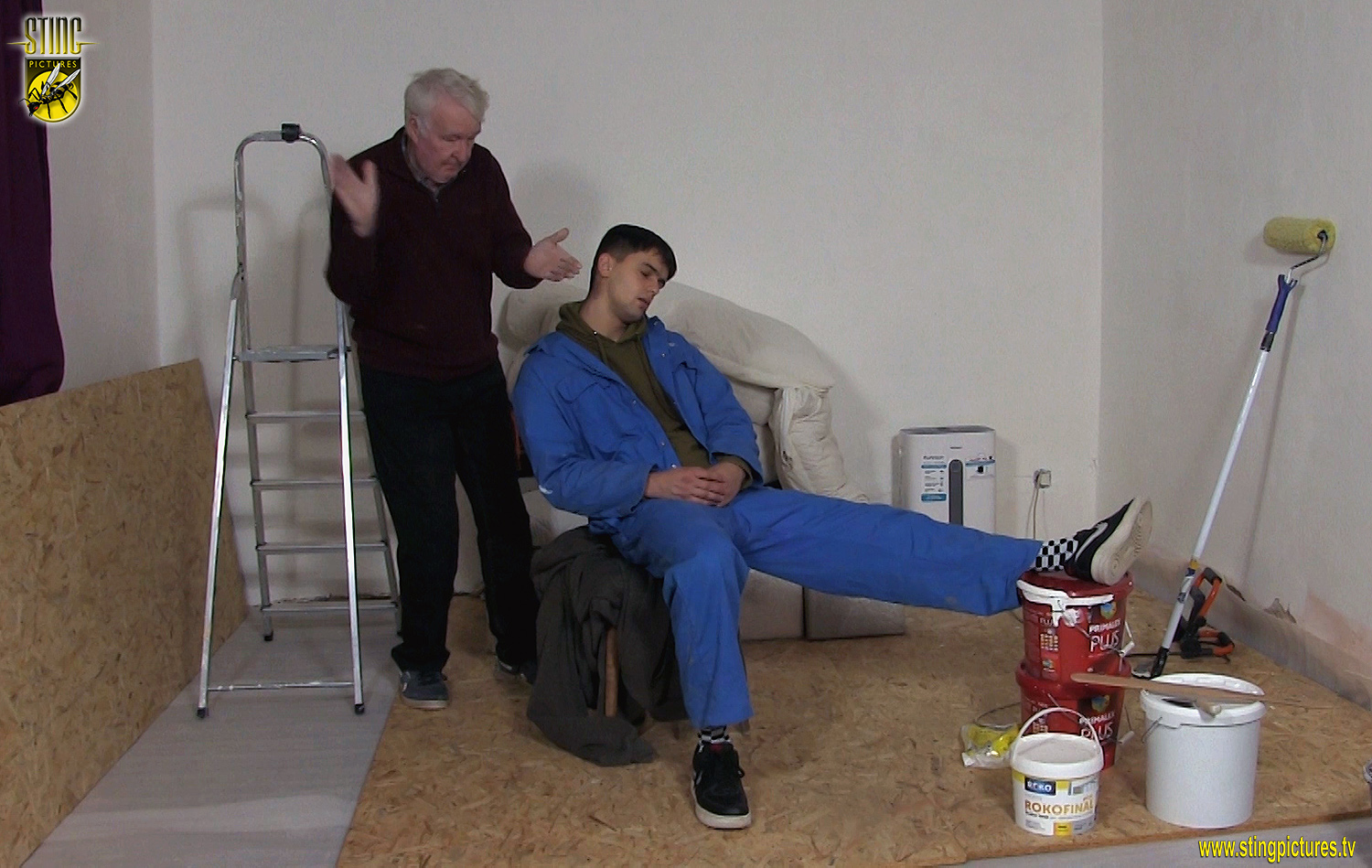 Finn's dream job! or at least it would be if he hadn't been caught daydreaming by the foreman instead of doing what he is paid to do. So now he can pick between unemployment or take a punishment on site.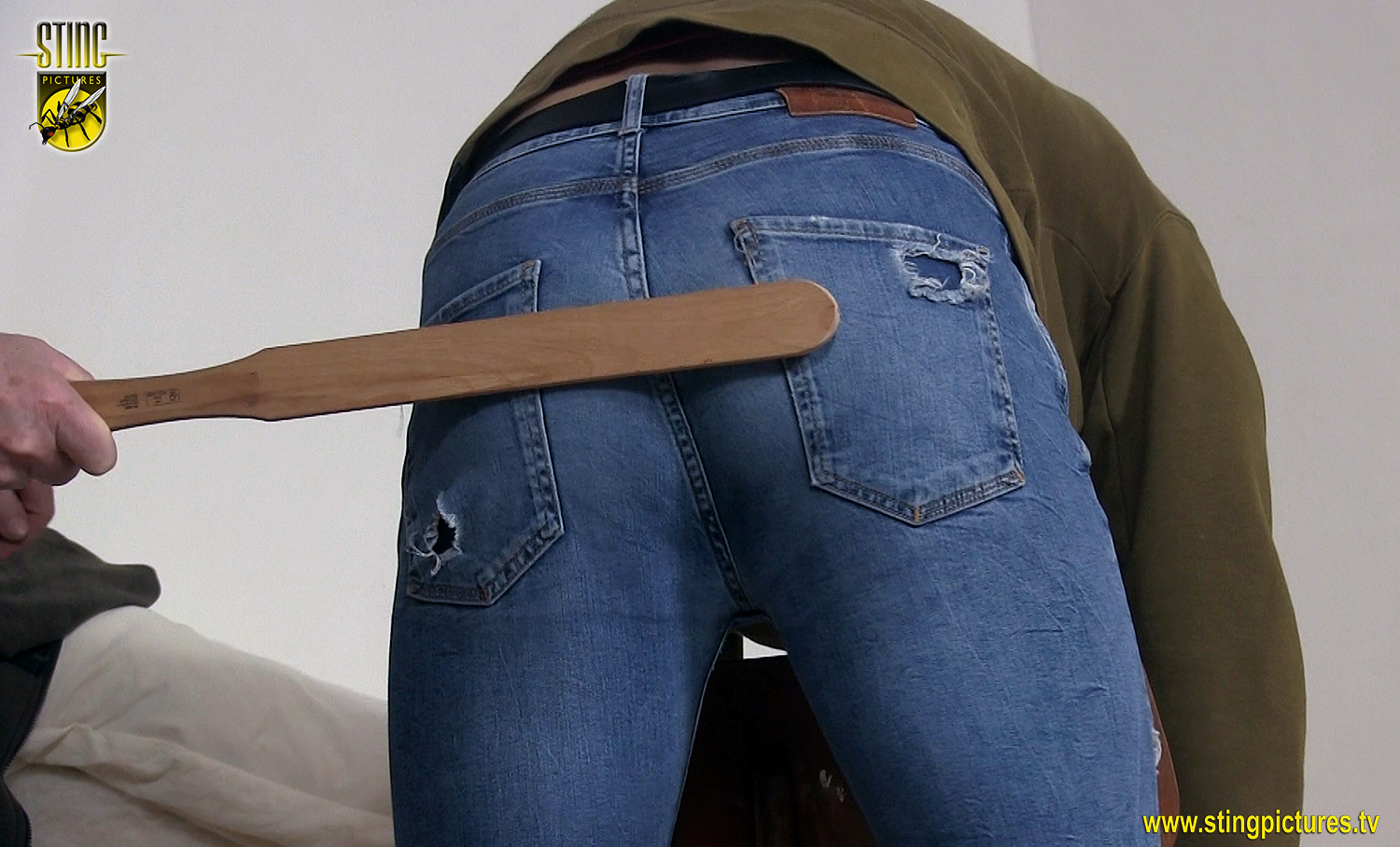 So he reluctantly takes the latter option for his punishment there and then starting with a particularly painful wooden paint stick starting on his tight fitting jeans
and finishing on his bare and now burning bare backside.
To make sure he really learns the foreman now takes Finn overt the knee for a good spanking which on the top of the first part of the punishment and a very sore bottom is really hitting home now and will no doubt be a good reminder to do your job!
Links
*
Finn's Dream Job – in 1080p Extra High Definition
*
Finn's Dream Job – in Standard Definition
*
This video is also available through Sting Raw at Clips4Sale for customers who wish to use an alternative processor.
Now also at Spanking Library.