Some Lads just know their time is up and they have to face the consequences of their actions. Such is the case of one lad (Curtis Cameron) who must now face the wrath of Mr Holt (James Holt) for his gross disobedience and behavior.
*
Click on the Read More tab below to see what happens next!!
*
______________________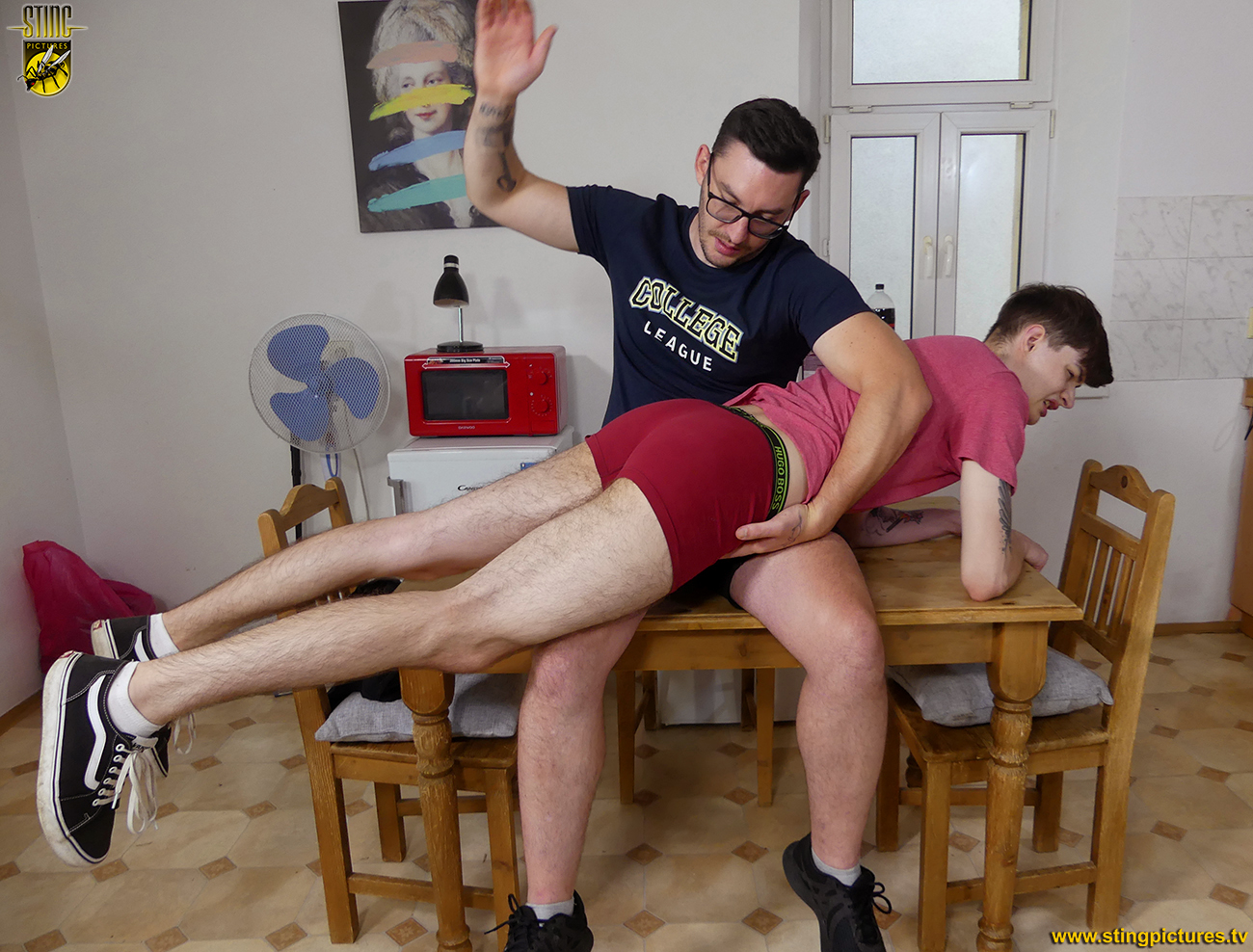 There's only one answer and that's a darn good spanking. Taken up over Mr Holt's lap the boy will now endure a sore butt reddening bottom slapping that in every way is well deserved.
By the time his bottom is bared and the pounding palm of his spanker really gets going Curtis is wishing he'd never got himself into this humiliating situation. Thank goodness his mates can't see him right now!
PREVIEW VIDEO TO FOLLOW
Links
*
I'm In Trouble – in 1080p Extra High Definition
*
I'm In Trouble – in Standard Definition
*
An HD version of this video is also available through Sting Raw at Clips4Sale for customers who wish to use an alternative processor.