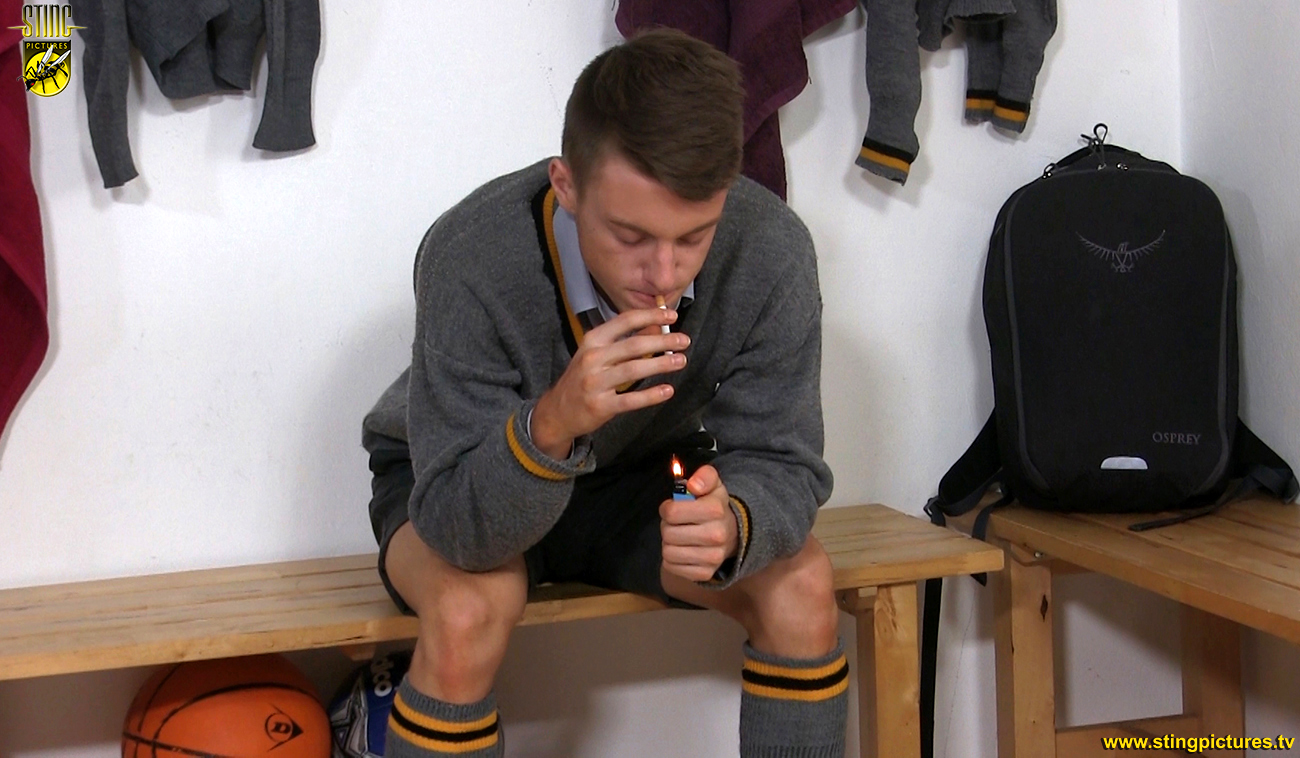 The Coach (James Holt) hates nothing more than boys bunking off class, let alone having a quick smoke in his changing rooms! The particular lad he catches this time (James Lewis) thought everybody would be engaged elsewhere, that was the first mistake of his painful day!

*
Click Here or on the Read More tab below to see more
*
______________________
If you get caught by the Coach expect to be punished on the bare bottom and this boy will be no exception. First off the rubber soled gym shoe will be cracking down ..
followed of course by a good over the knee spanking.

The only thing that will be lighting up now is the lad's burning bare bottom, a nice tinge of red.
PREVIEW VIDEO TO FOLLOW
Links
*
Kiwi Coach 3 – in 1080p Extra High Definition
*
Kiwi Coach 3 – in Standard Definition
*
An HD version of this video is also available through Sting Raw at Clips4Sale for customers who wish to use an alternative processor.