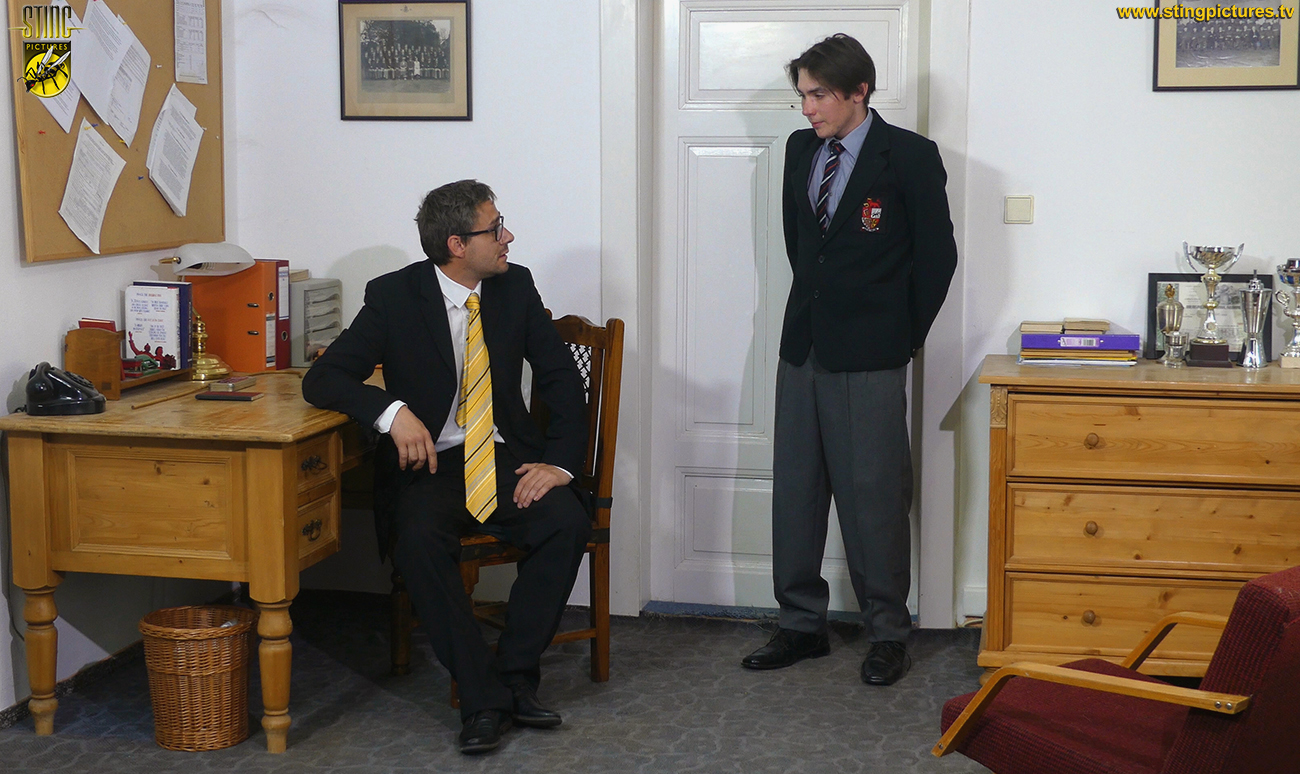 Having to report to the Headmaster (Marco) for a student is always a sobering thought. This time one lad (Enzo Scott) is about to be brought to book with regard to the bad language he's been using in class. As a senior he should know better!
*
Click Here or on the Read More tab below to see more
*
______________________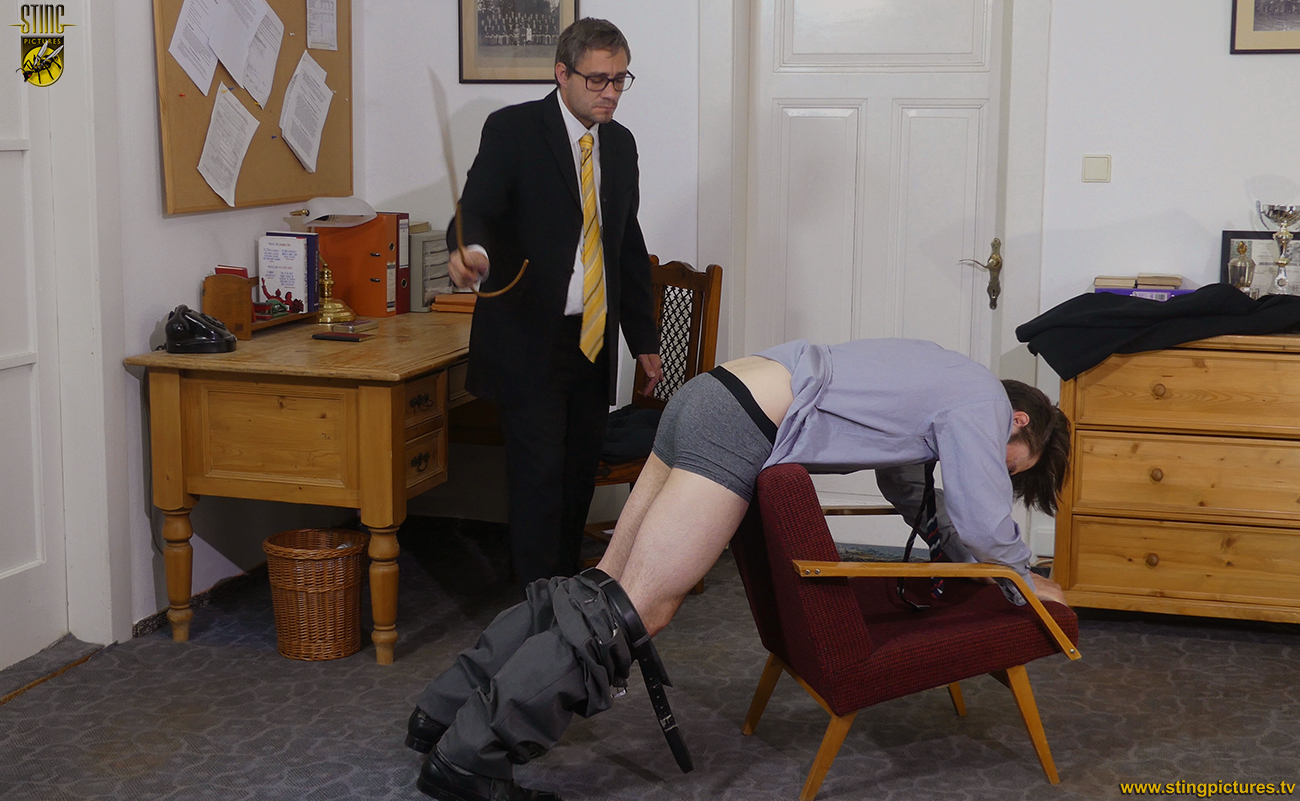 The Headmaster is not at all impressed, especially as the teacher concerned was a lady. This boy must be taught a firm lesson and to do that a traditional caning will be laid on.
After the caning, the boy's already striped bare bottom will receive a good spanking too. If nothing else this will give him something to swear about – or not, which may of course be much more sensible in future.
PREVIEW VIDEO TO FOLLOW
(NB: For the benefit of non-UK readers, the expression "Less of Your Lip" means Stop the disrespectful language; or don't be impudent / don't talk back )
This video is available in 4K Ultra High Definition
Links
*
Less of Your Lip – in 4K Ultra High Definition
*
Less of Your Lip – in 1080p Extra High Definition
*
Less of Your Lip- in Standard Definition
*
4K and HD versions of this video is also available through Sting Raw at Clips4Sale for customers who wish to use an alternative processor.