Discipline was tough in the old Borstal system and a no nonsense approach was given to matters of rule breaking. It was important to retain a good record of service and if this fell flat then a lad could expect to appear before the governor for slacking.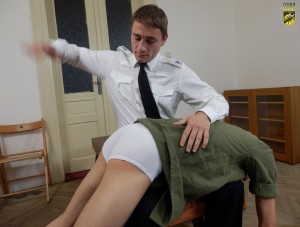 In this case Trainee Walker (Nicholas Slater) finds himself in that very spot with the Governor passing on this matter of discipline to the lad's House Officer Mr Harris.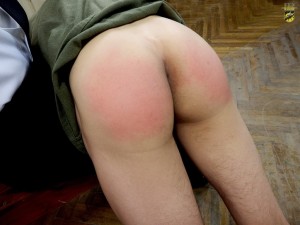 Back in a side room near the dormitory Mr Harris wastes no time in letting his young trainee know exactly who's the boss. Ordered to take down his shorts he is put over the officer's knee and a sound spanking ensues. Walker's smooth little bare backside soon begins to turn a strong shade of red as the officer slaps home a message of 'must do better boy!'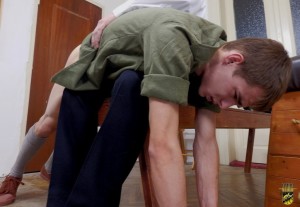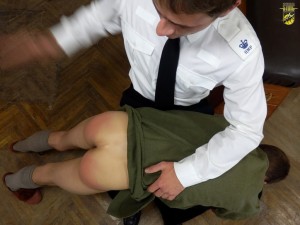 With Harris though no one gets off easily, especially if a younger trainee has let him down in the eyes of the Governor.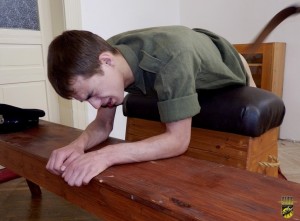 Now over the top of a cut down gym box walker is to get a good strapping. The thick supple leather does its job well and its impact on Walkers bare bottom cracks loudly round the room.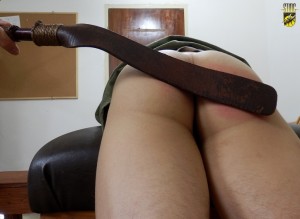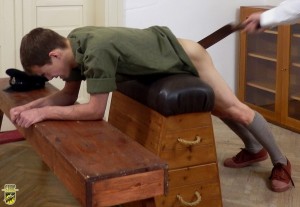 The boy hisses and growls as the punishment is laid on, his backside now burning. He's really going to have to buck his ideas up if he wants to avoid this in the future.