Robin's gone and done it again, got himself in to trouble with his Housemaster (Marco) He's cheeky at the best of times but now an exasperated English lecturer had sent him to the boss, having had quite enough of young Mr Palmer's attitude.
He's foolish enough to try to continue with his cheek but this time he's performing in the wrong place.
Of course, he soon finds himself where he deserves to be, over the Housemaster's knee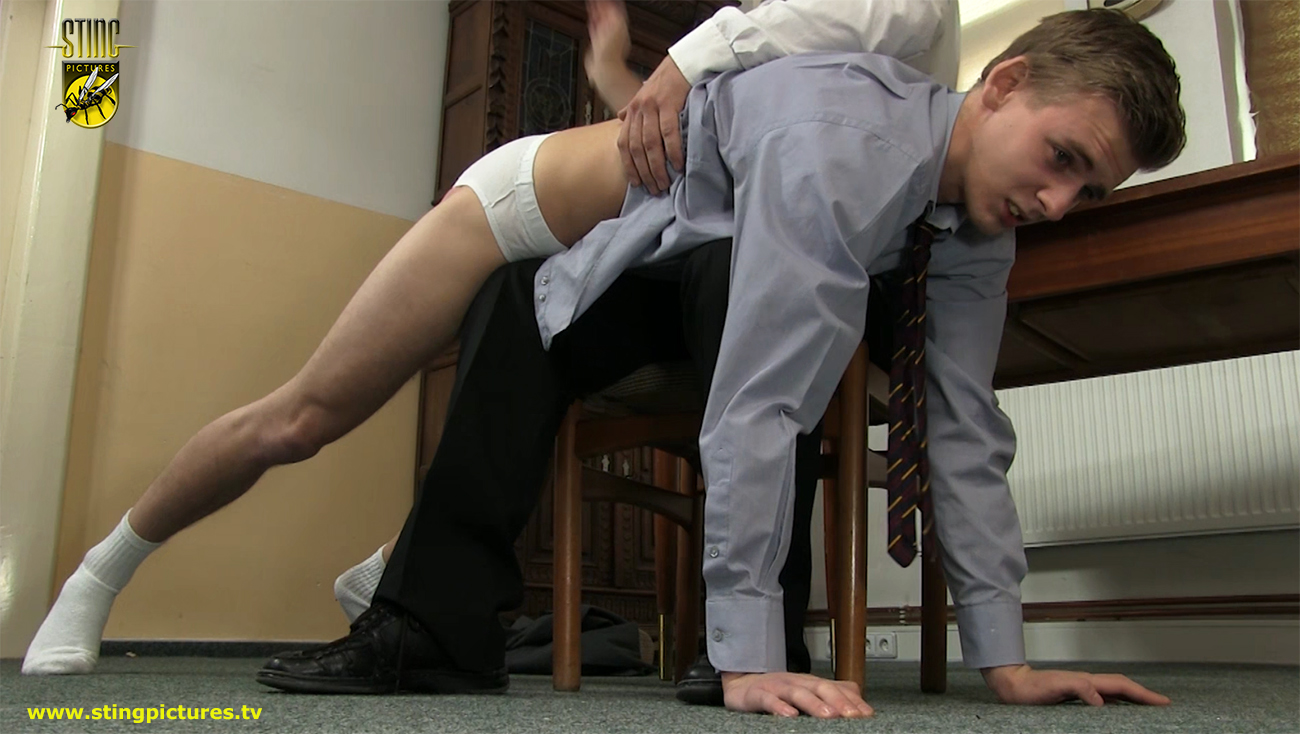 *
Click here or on the Read More Tab below to see more pictures
*
_____________
Now he'll feel the firm hand of discipline with a good bare bottom spanking!
*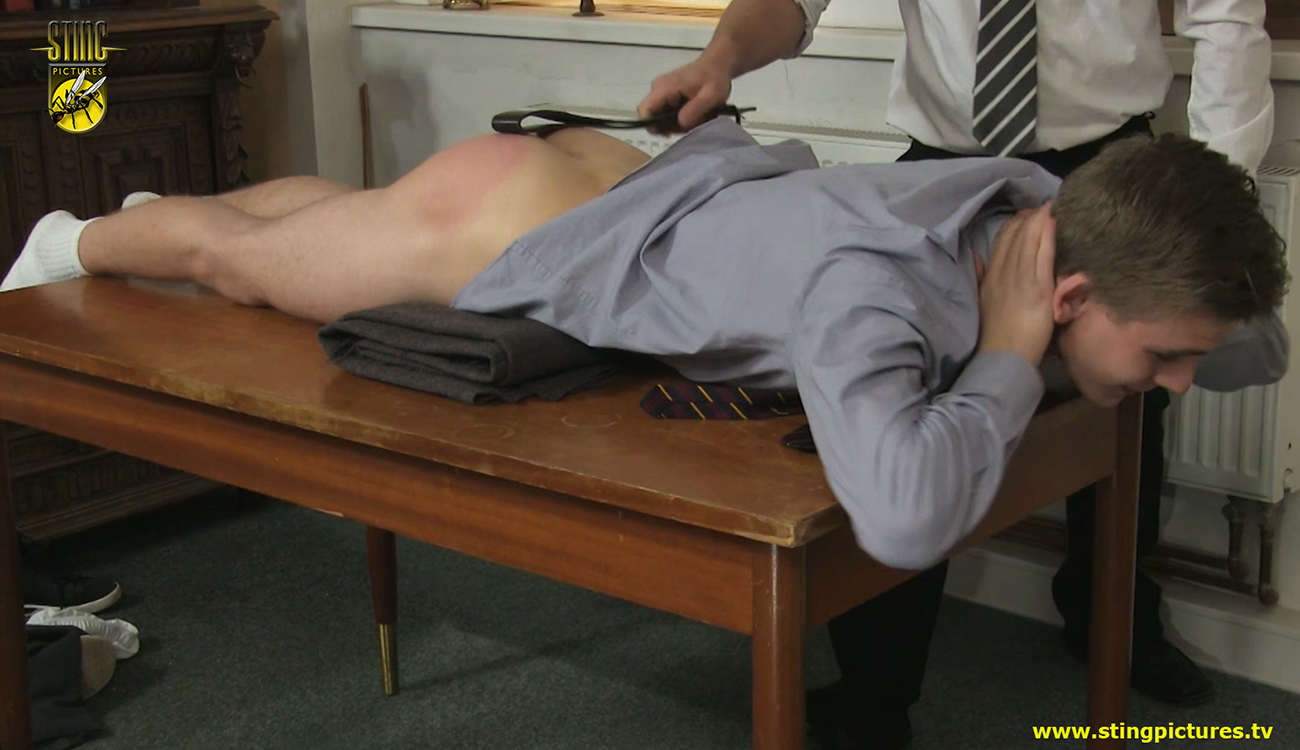 On top of that he'll also feel the scorching sting of the Housemaster's leather strap on his already sore bare bottom. Its high time he learned some respect.
Of course, being Robin, he will stop being cheeky for just as long as it takes for his bottom to stop stinging!!