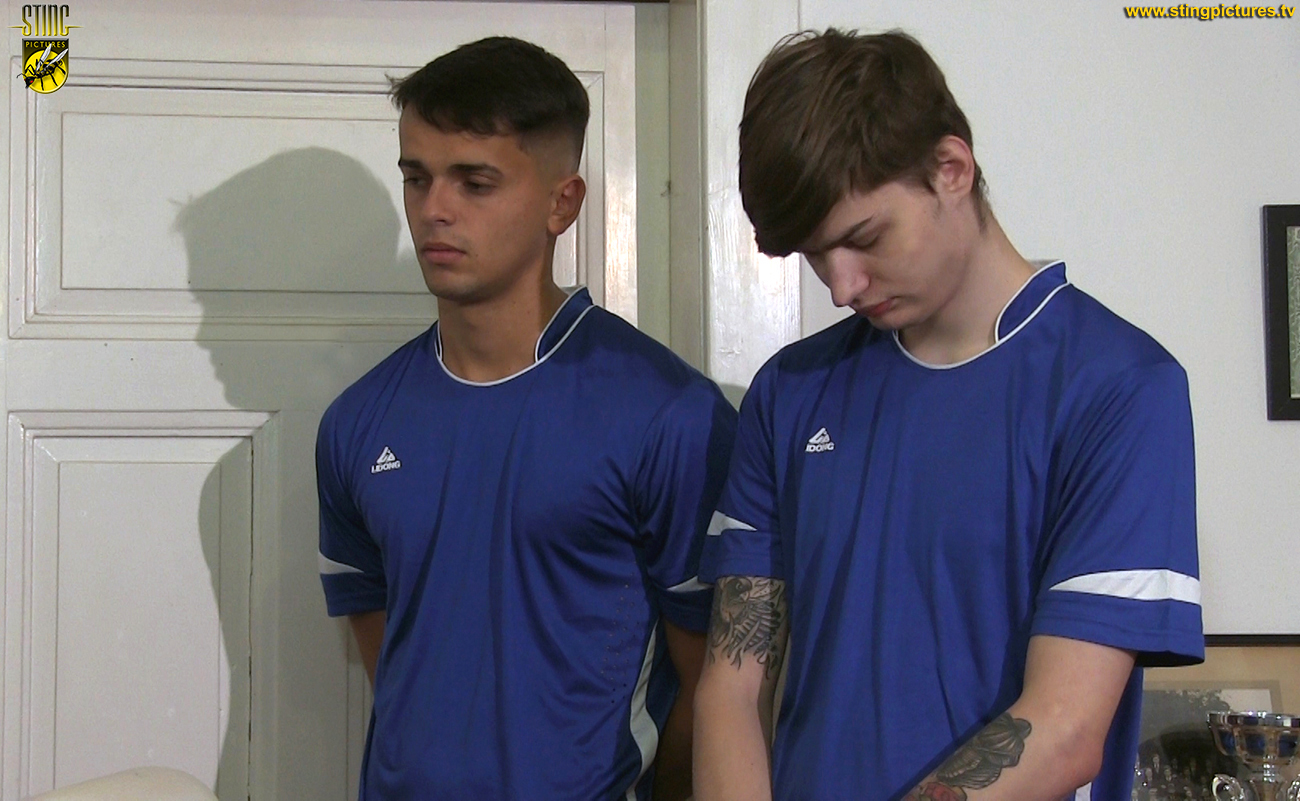 报告给 Mr Heidrick
Two of the most badly behaved lads in college are Taylor and Golding (Finn Harper and Curtis Cameron) It's not the first time they have ended up in the Principal's office to explain their misbehavior and why they have been reported yet again!

大学里最坏的两个小伙子是泰勒和戈尔丁(芬恩哈珀和柯蒂斯卡梅隆)这不是他们第一次到校长办公室解释他们的不当行为以及他们为什么再次被举报!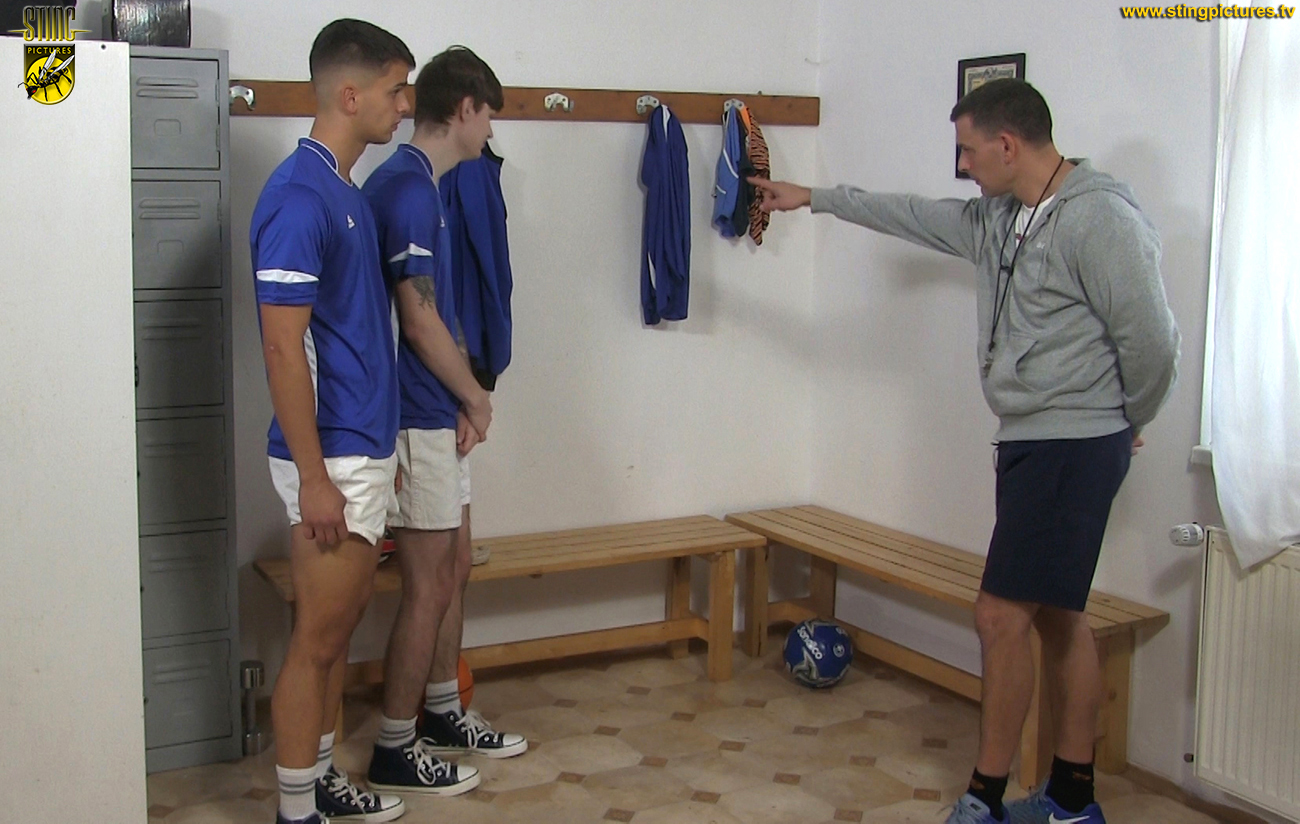 This time though it doesn't wash and the two are sent to Mr Heidrick (Dexter) to be dealt with. The Coach knows his duty is to now bring these two seniors in to line.
这次虽然不洗,两人被送到海德里克先生(德克斯特)处理。 教练知道他的职责是现在让这两位前辈站成一排。
*
Click on the Read More tab below to see what happens next!!
单击下面的"阅读更多"选项卡,看看接下来会发生什么!!
*
______________________
He has his methods but in any event they both deserve a good spanking on their bare bottoms. So over the knee and wheelbarrow position they'll go and hopefully rue the day they thought they could get away with it.
他有他的方法,但无论如何,他们都应该好好打屁股。 所以在膝盖和手推车的位置上,他们会去,希望他们认为他们可以逃脱的那一天后悔。
If not a final session with the rubber soled gym shoe will end it all as the perfect persuader!
如果不是与橡胶底运动鞋的最后一次会议将作为完美的说服者结束这一切!
PREVIEW VIDEO TO FOLLOW
Links
可以购买视频的链接
*
Report to Mr Heidrick – in 1080p Extra High Definition
*
Report to Mr Heidrick – in Standard Definition
*
An HD version of this video is also available through Sting Raw at Clips4Sale   for customers who wish to use an alternative processor.