Released a little later than planned, this Christmas story features Tim Ptacek, as Bobby, and Marco.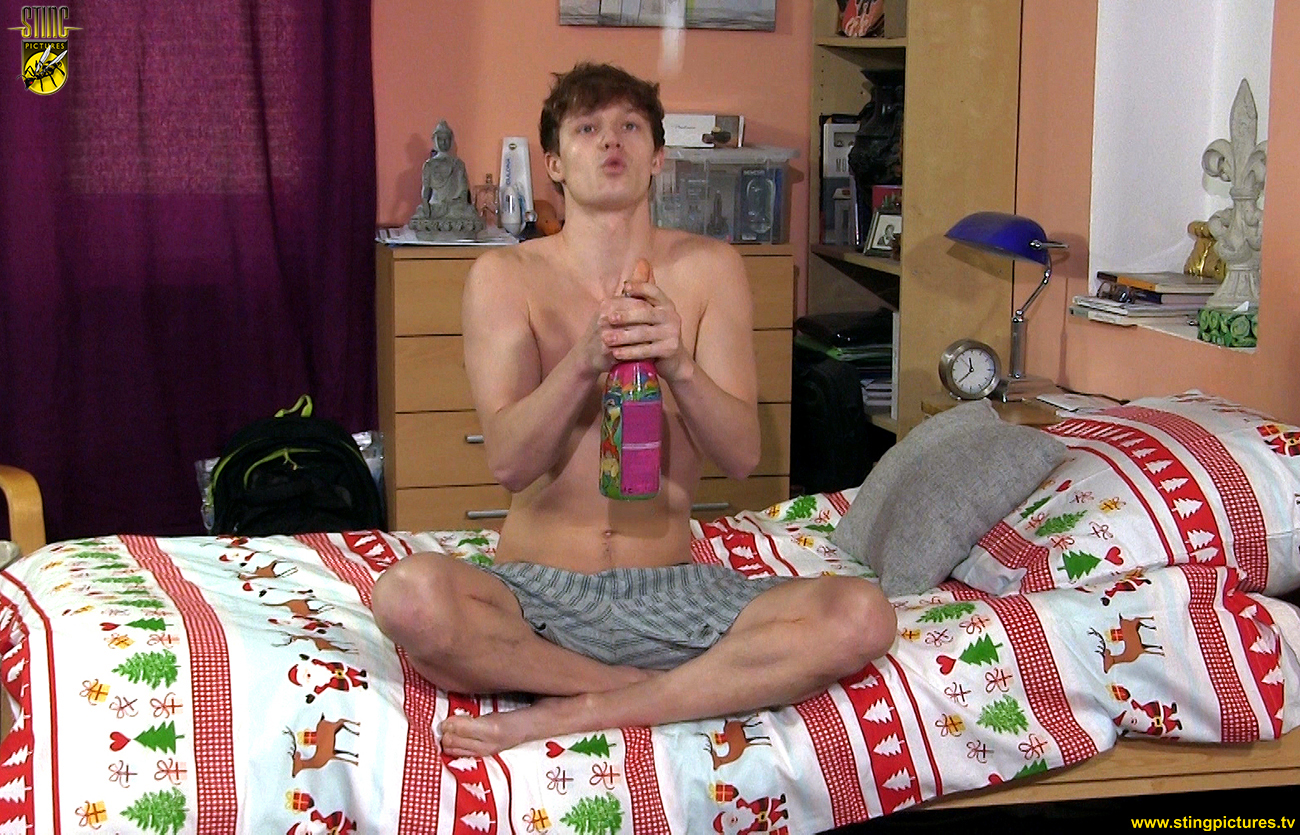 Thinking no one was at home Bobby decided to take advantage of the situation and open one of Marco's gifts, thus finding a bottle of drink, which he opens and starts to consume.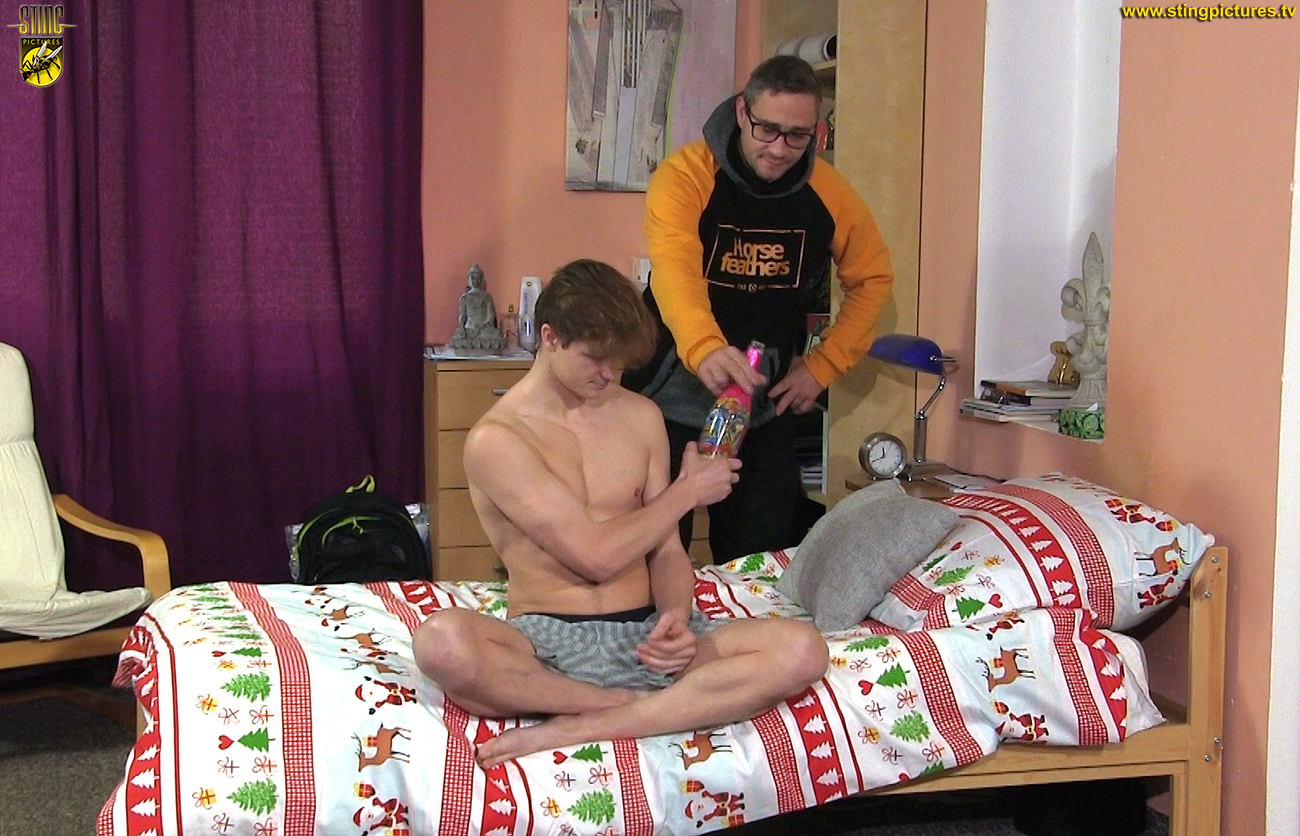 But the joke is on him as Marco hears him up to no good and finds him with his open present, informing him that it is in fact a non alcoholic sparkling fruity drink! but that doesn't escape the point that he should not have opened it in the first place.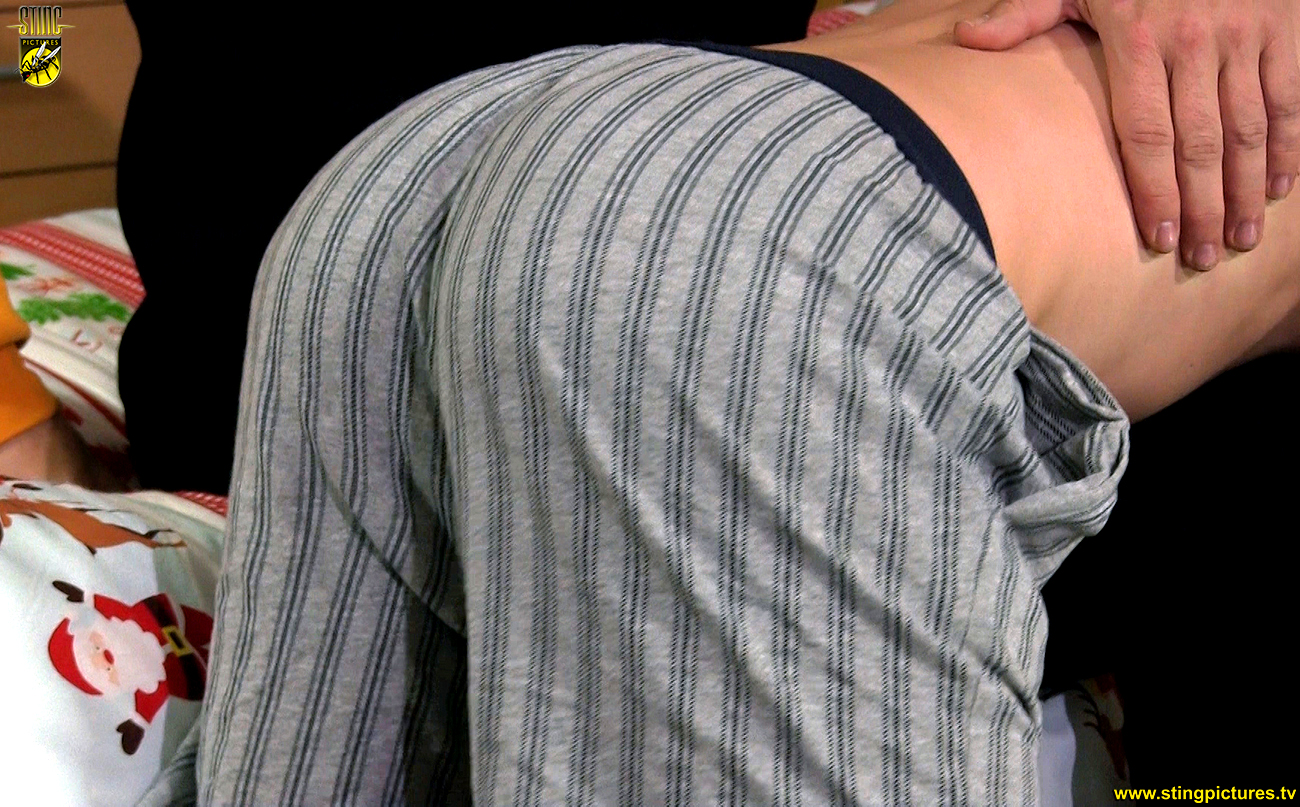 *
Click on the Read More tab below to see what happens next!!
单击下面的"阅读更多"选项卡,看看接下来会发生什么!!
*
______________________
Taking matters into his own hands Marco decides a good hard spanking is in order for the cheeky sod! And boy does he deliver making sure each sting smack of the hand teaches him to behave.
Then Marco sends him on to his knees on the bed to deliver a good strapping on his already sore backside, thus ensuring that he won't touch what isn't his again…
Tim Ptacek, as Bobby
PREVIEW VIDEO TO FOLLOW
Links
*
Roundabout Christmas – in 1080p Extra High Definition
*
Roundabout Christmas – in Standard Definition
*
An HD version of this video is also available through Sting Raw at Clips4Sale for customers who wish to use an alternative processor.