The latest Sting CFNM Discipline release is "Pay Attention" starring Naomi Bennett and Jerry Bosak

Click here or on the read more tab below to see the pictures and Storyline

WARNING: Sting CFNM feature young men being humiliated and spanked by Strict women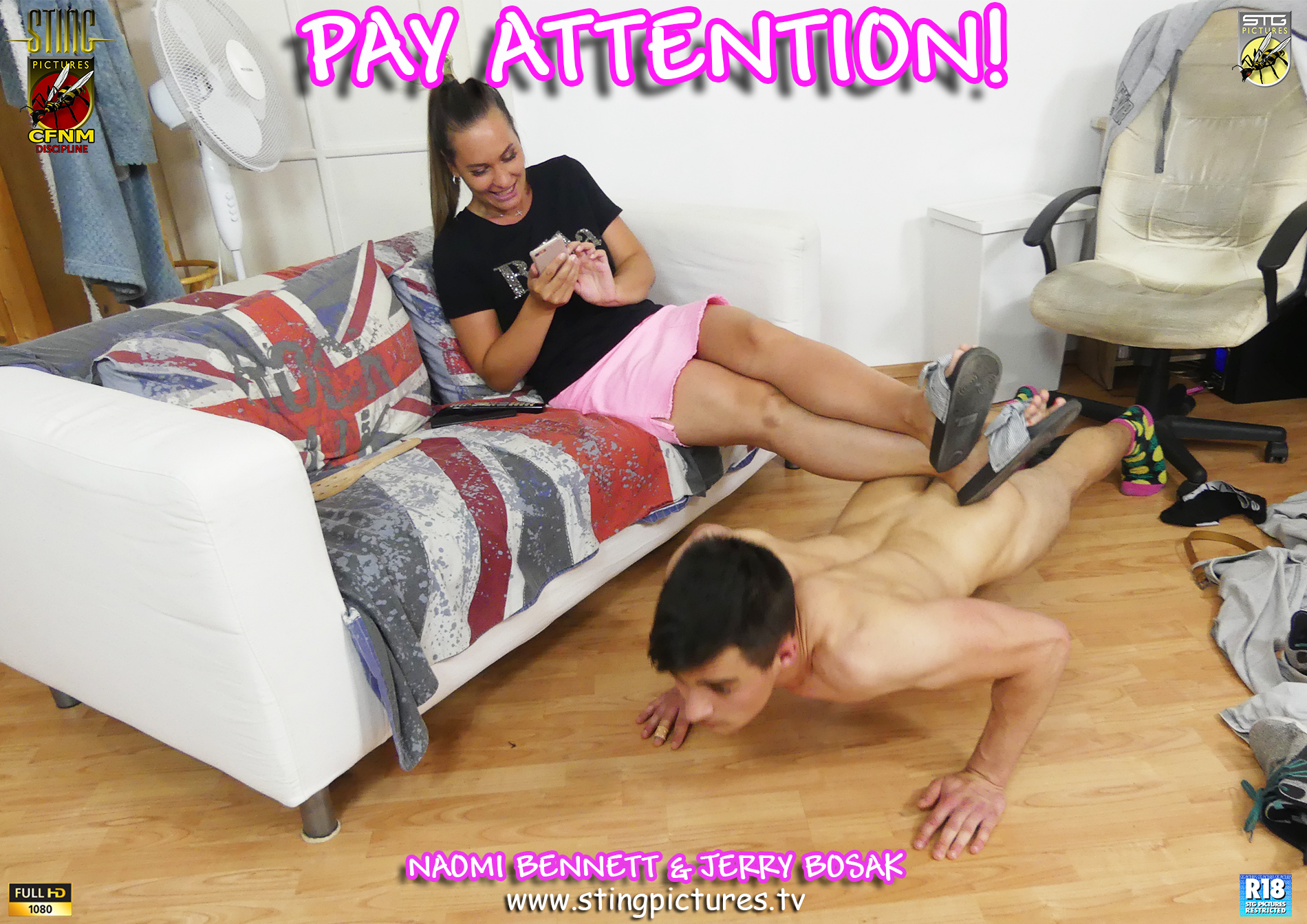 Sting CFNM Discipline : Pay Attention
CFNM re starts with Jerry Bosak and Naomi Bennett featuring in a domestic spanking saga.
On returning home the boyfriend decides he'll take a quick peek at some porn on the internet. In normal circumstances he'd probably have got away with it but to do it under the nose of his girlfriend is not only insulting but pretty cheeky too.
Now he's in BIG TROUBLE
She decides she's had enough, he needs to learn some respect and humility. This is such an audacious move to make in front of her but he'll soon learn she's not the kind of girl to sit back and take it. How its his turn to take it and its going to be something he'll remember in future. Taking her for granted is a very big mistake!.

PREVIEW VIDEO TO FOLLOW