Buy Part 8 and Part 9 is FREE
THE BORSTAL PT 8

Maintaining good discipline is an on going process with the young inmates at Rainsford Borstal. Targets have to be met or they'll soon find themselves in deep trouble.
One such lad, Trainee Baker (new StingLad Randal White) has come to the attention of his house officer. His monthly report is well below the standard it should be and the boy needs reminding that he's there to be re educated on the authorities terms, not his. He is sent to the gym. Here a good over the knee spanking and a series of stinging licks with the Bortsal leather strap should act as a burning reminder.
Another boy trainee, Hardacre (Joey Whyte) is knocking on the Governors office door. He's in trouble again for cheek and insubordination. Tired of his constant bad behavoiut the Governor sends him off to the gym too. Here the the senior house officer (Marco) with Hardacre bent over the gym horse, delivers a scorching message with the leather strap. That will of course be quickly followed by a hard over the knee spanking, for a big lad like Hardacre very humiliating and not quickly forgotten!
THE BORSTAL PT 9
Its time again to instil some discipline back in to those badly behaved Borstal boys. There's one man at the governors right arm always ready to do that. Senior officer and Housemaster Mr Sharpe (Marco) is where the buck stops when a boy thinks he can get away with twisting the rules.
First up on his list is young trainee Hawkins (Evan Ryker) He's quite a cheeky boy and his misdemeanours are mounting up, ending with the Governor sending him to his Senior Officer for a much needed short, Sharpe reminder on how to behave. Without doubt he'll go over the knee for a good stinging bare bottom spanking but first it'll be the strap that focuses the boys attention to the rules.
The second lad is Briggs (Oscar Hart) this longer term inmate knows all the tricks but sooner or later always comes up against authority head on or this case butt on. The Governor likes to keep trainee records clean so often favours an off the record punishment. Briggs too is now to report to Mr Sharpe. For his unruly attitude the Senior officer will bring his birch switch in to play, followed of course by a scorching spanking on Briggs already burning bare bottom. Such was the price of misbehaviour in the Borstals of yesteryear.
Links
*
*
This video is also available through Sting at Clips4Sale for customers who wish to use an alternative processor.
___________
Scroll Down to view a selection of images from the first video in this Two video compilation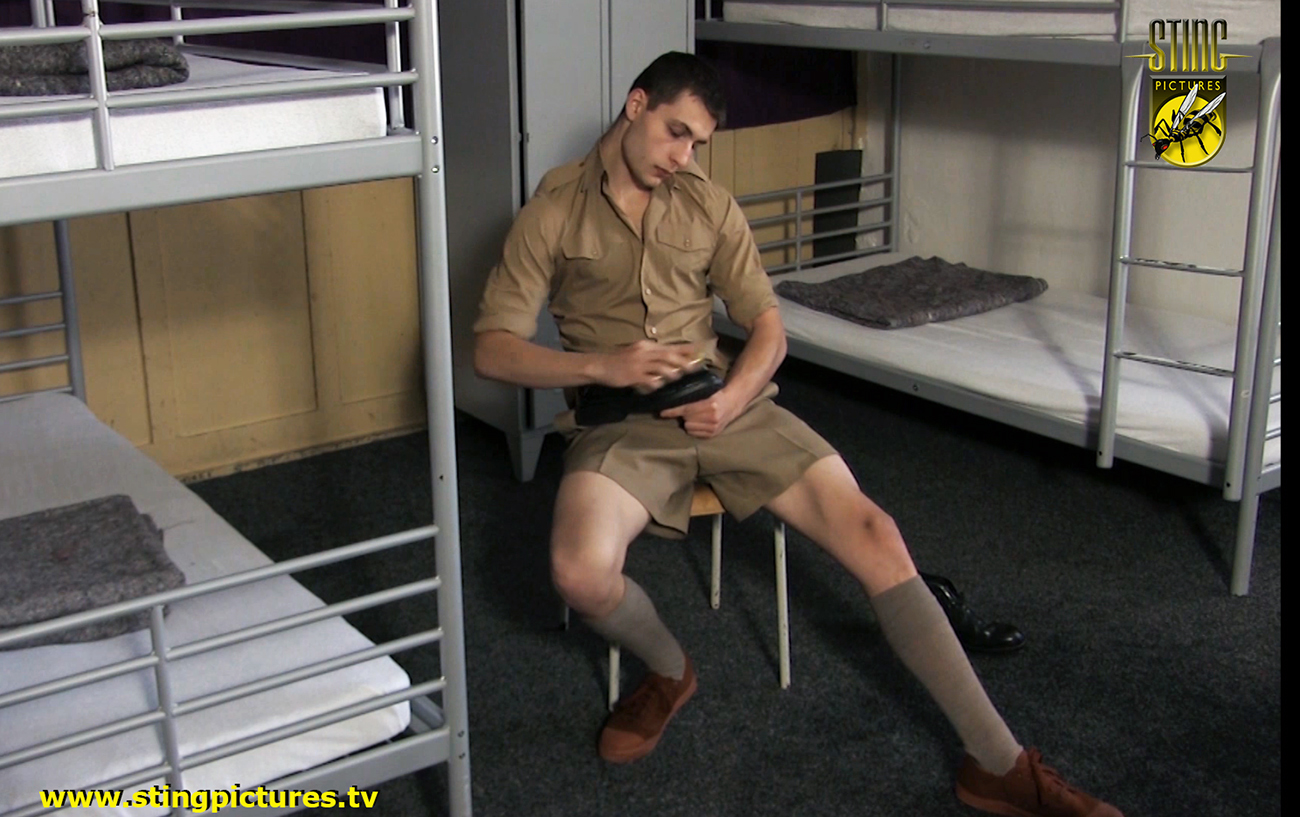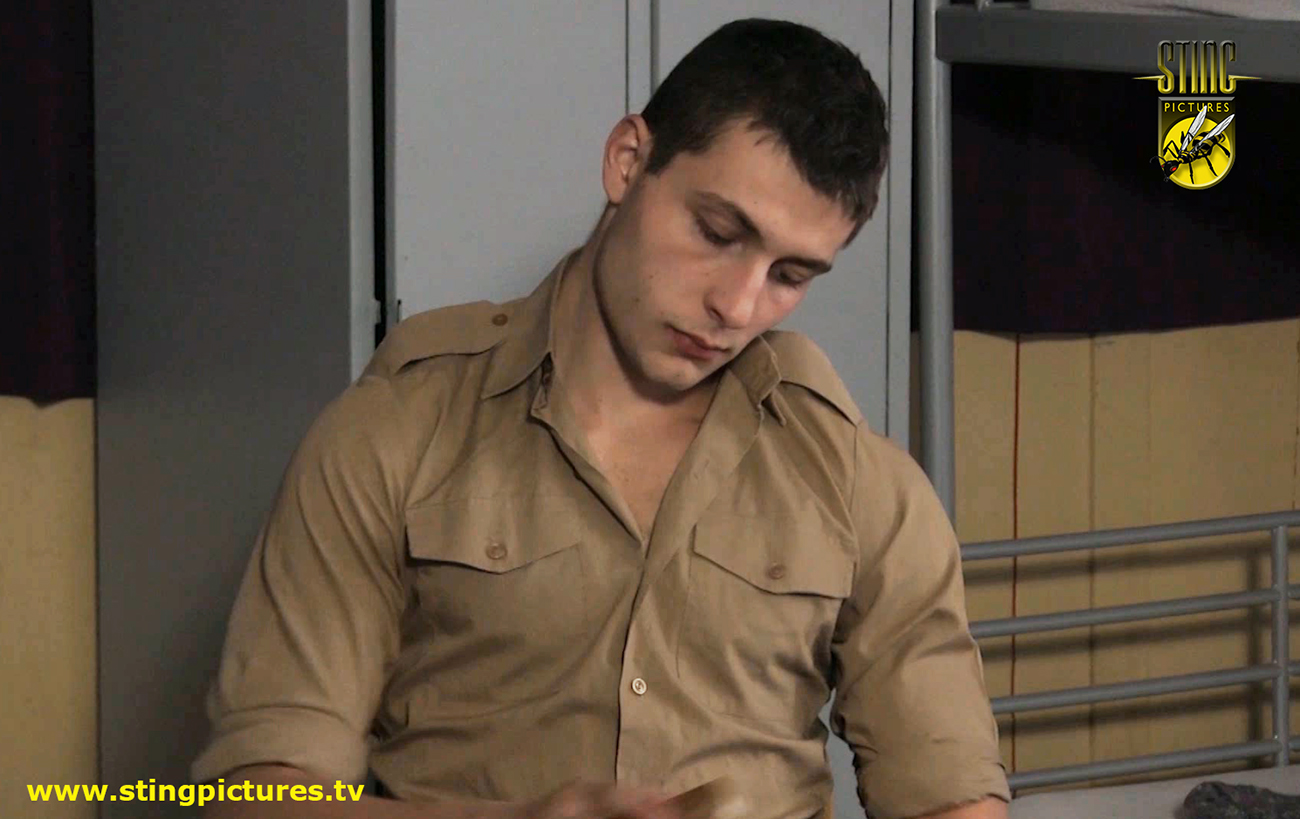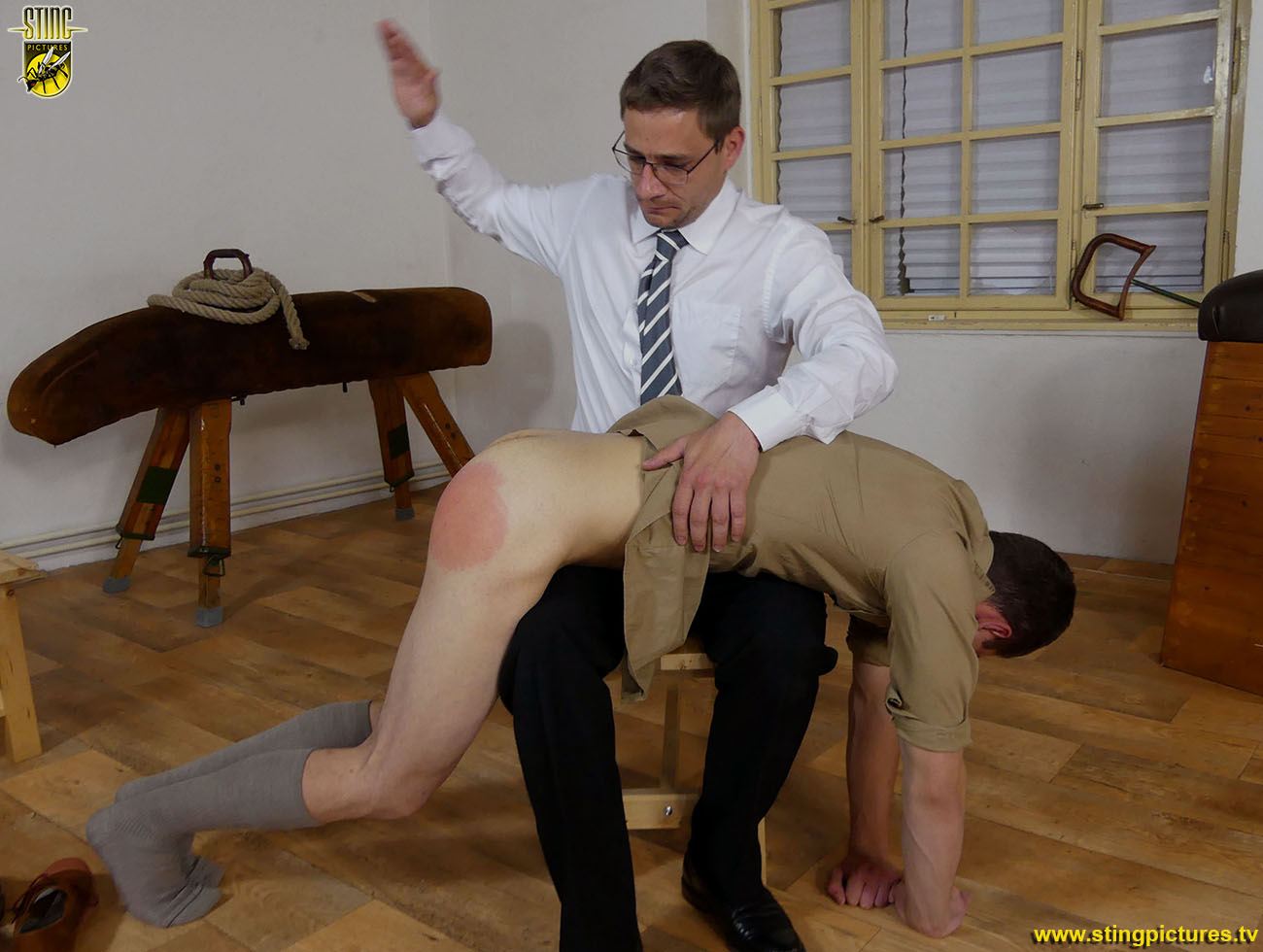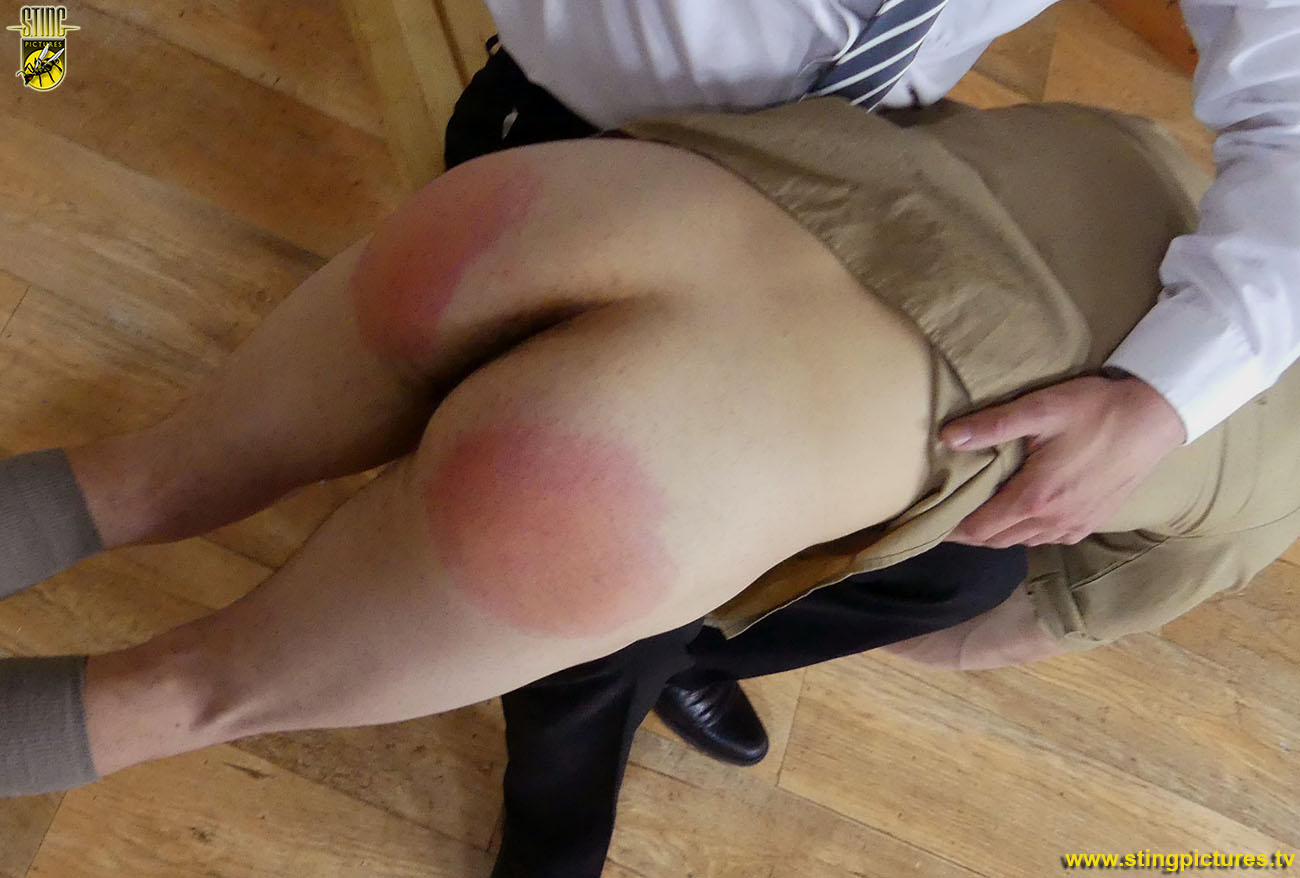 *
Click Here or on the Read More tab below to see more
*
______________________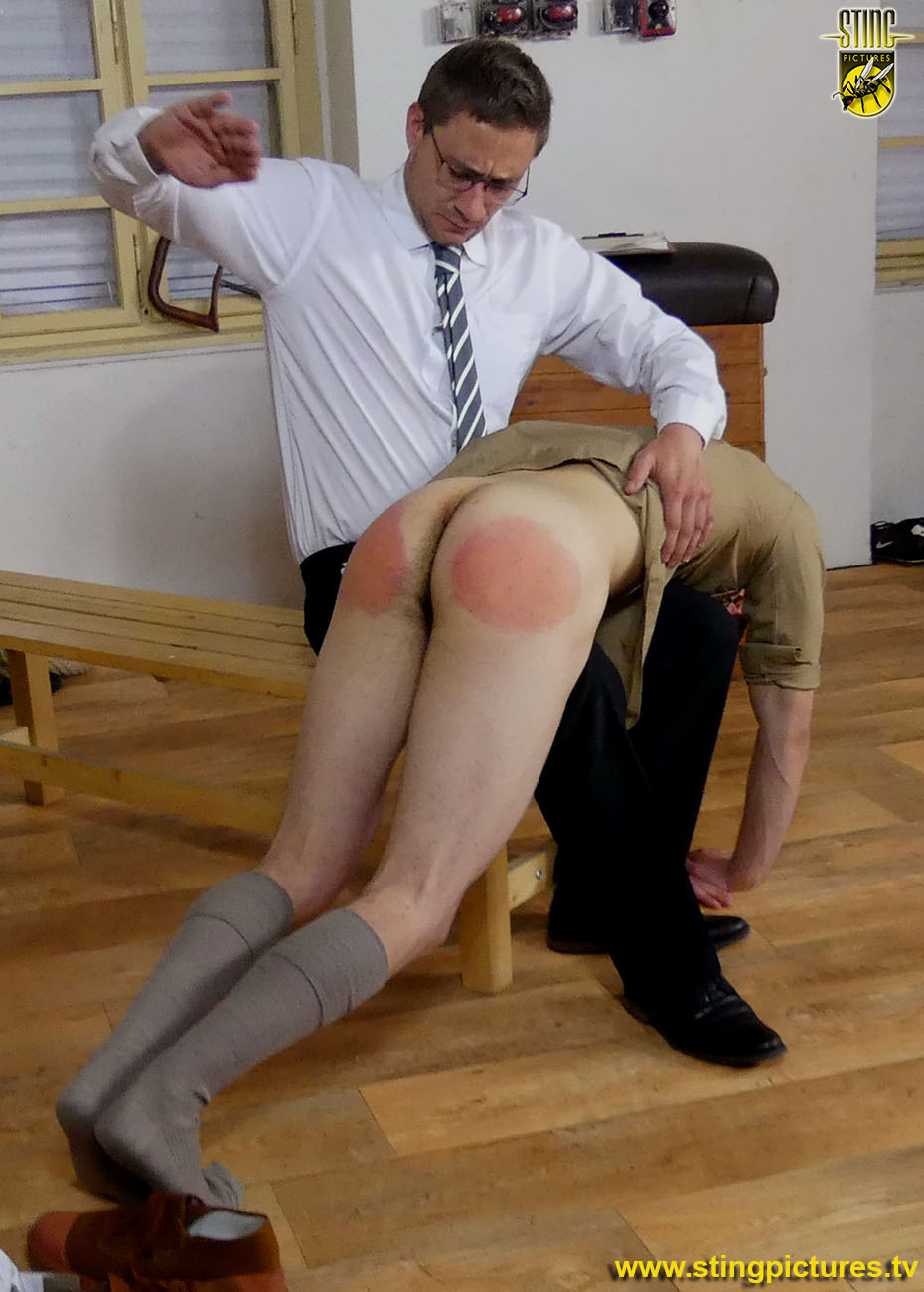 Images from the second video in this compilation will be posted later in the week