The Sixth Formers – Don't Push It
Starring Travis Mckinnon, Adam Black and Marco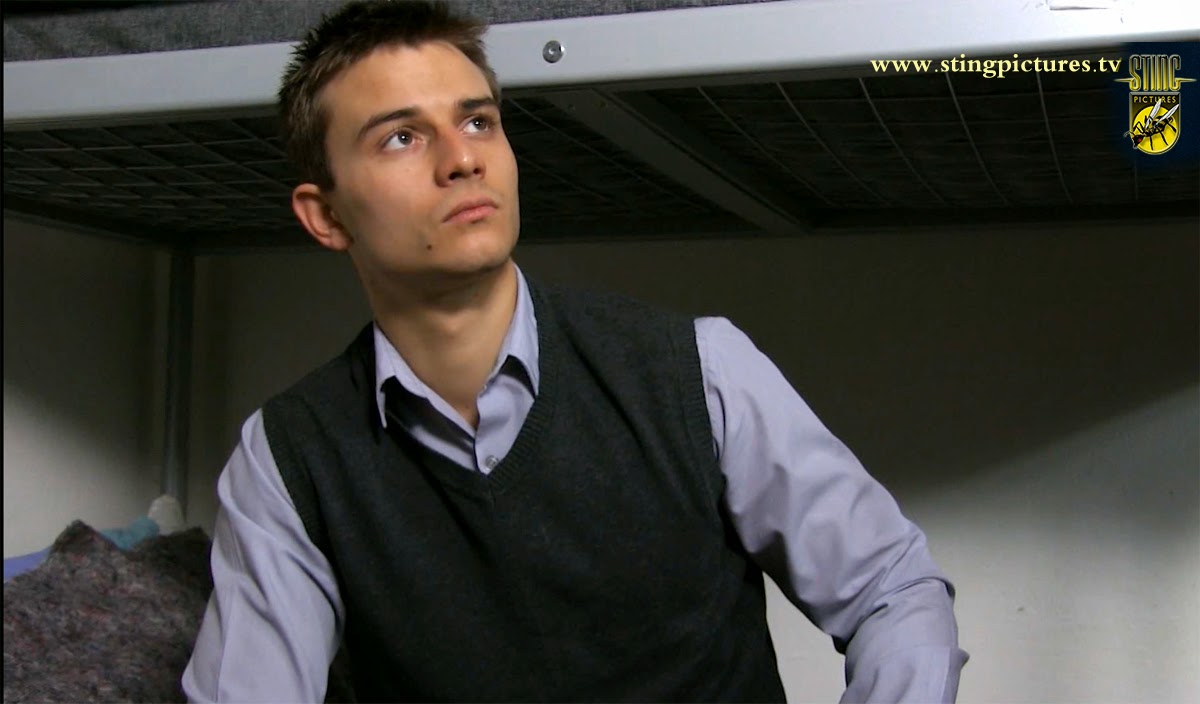 The prestigious Coombe Hall College is still keeping its newest batch of sixth formers in check. One of these seniors, Bennett (Travis McKinnon) is proving a real handful. He's been acting in a most childish way this term, like a junior in fact and the headmaster sends him to his own Housemaster, Mr Sharpe, to be punished like one.
Mr Sharpe (Marco) is a no nonsense master. Senior or not this muscular boy is still going over the knee for a good spanking. Williams and spanking however just don't go together and once over the Housemasters knee, bare bottom raised high, the air turns red! Well at least Williams's backside does and so does the air with his constant expletives as Mr Sharpe's merciless hand slaps down.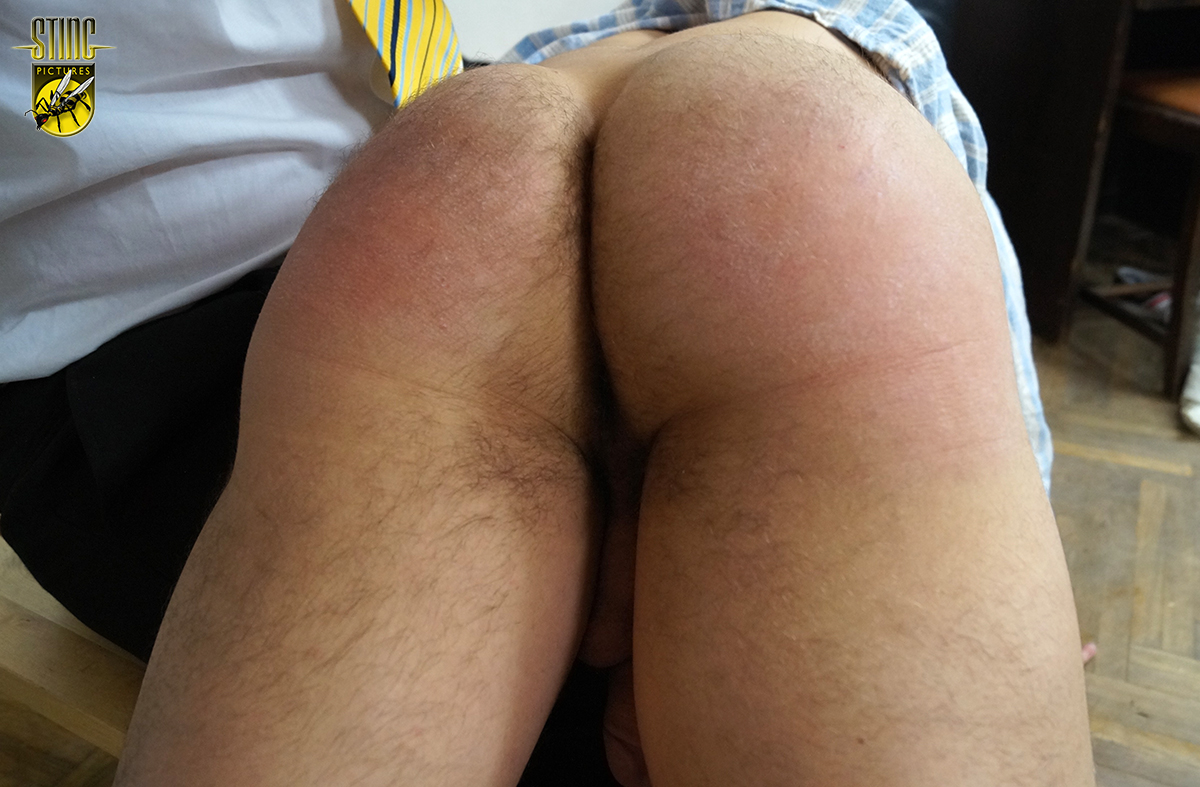 *
Click on the Read More tab below to see more
*
______________________
The lad's firm rounded buttocks are defenceless and no match for a skilled master. Now with his bare bottom raw and burning the Housemaster soon has the boy screaming for him to stop.
Another lad has also pushed his luck this term, been badly behaved and is finally caught smoking. Campbell (played by Adam Black in his first ever Sting video) is also sent for a doom-laden visit to Mr Sharpe.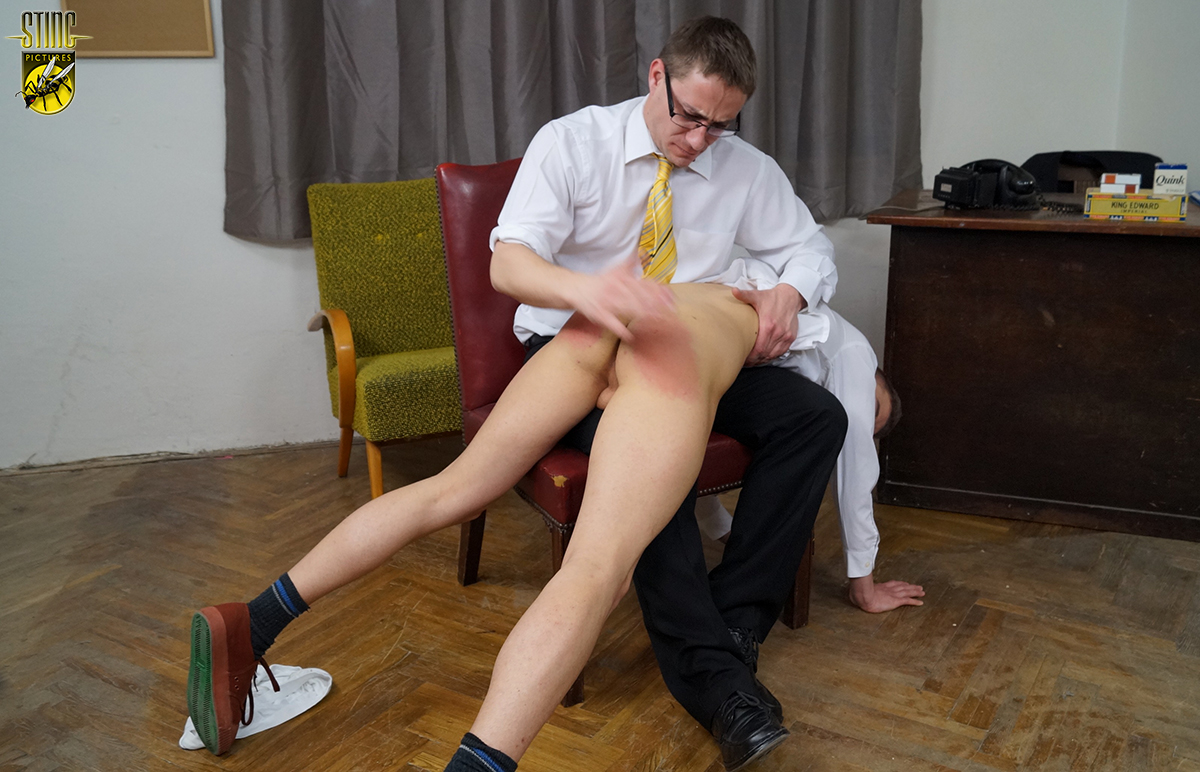 The boy needs to be taught a lesson he is far too above himself. Ordered to strip off his trousers Campbell is soon over Mr Sharpe's knee. Very quickly the deep burning sting on his smooth well rounded bare bottom becomes too much!
His once blemish free backside is now on fire, but Mr Sharpe has only just got started! Next will be a good dose of the strap which will surely scold a fiery message in to this cheeky boy. Behave in future or else!
Links
*
The Sixth Formers – Don't Push It – in 1080p High Definition
*
The Sixth Formers – Don't Push It – in Standard Definition
*
This video is also available through Sting at Clips4Sale for customers who wish to use an alternative processor.