The latest Sting Special Price Spanking video is
Delivered By Hand Again
Starring Mike Alvez and Casper Ellis
HD Only $12.99
Standard only $8.99
College students often push their luck and become disruptive in class. When it gets totally out of hand the Headmaster will put his foot down, or more than likely his cane!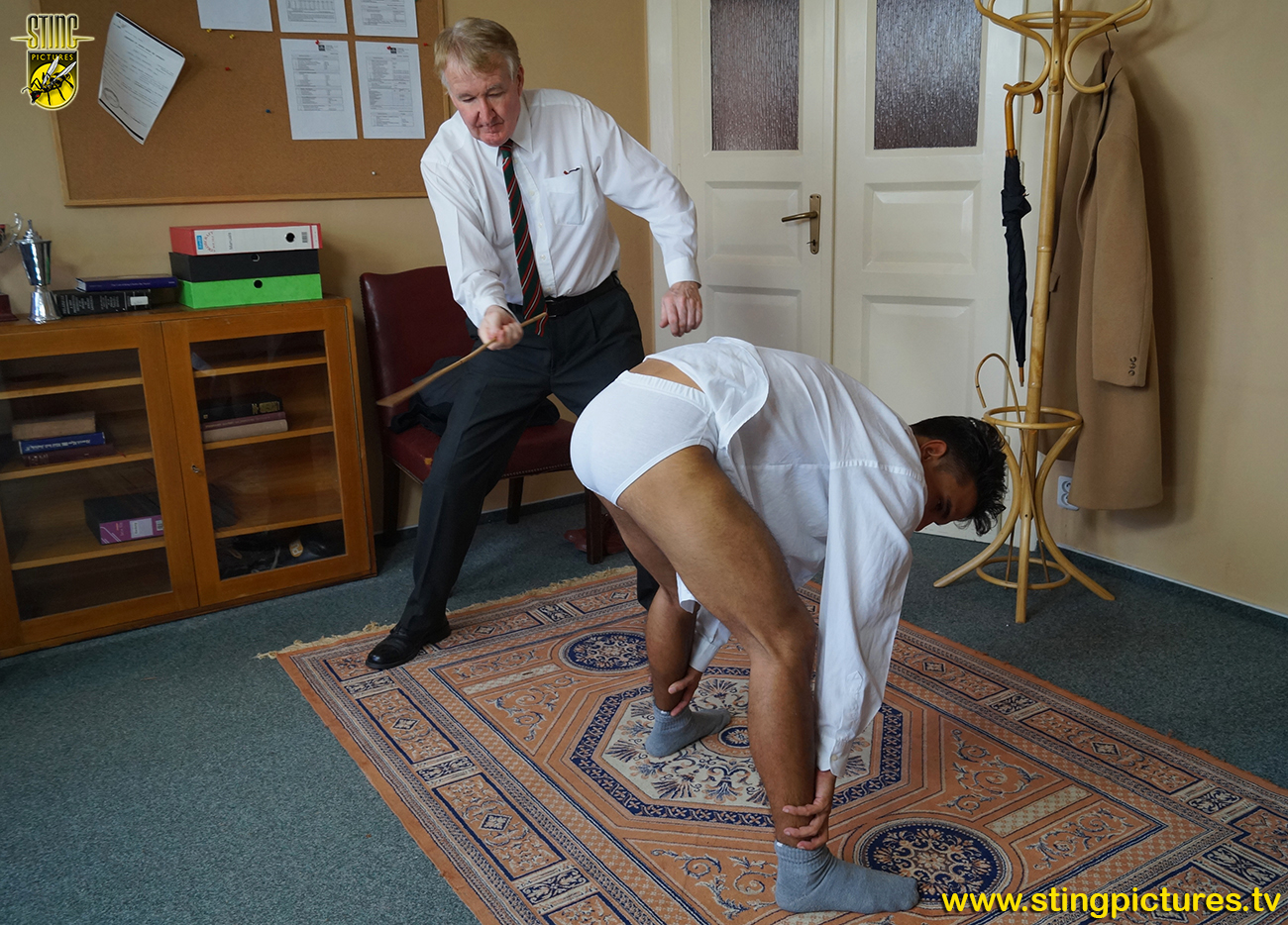 Jimmy Richardson (Mike Alvez) has finally gone too far and is sent to the Headmaster. He takes with him the dreaded note describing his sins in detail, this account to be handed to the Headmaster. Completely tired of his misbehaviour the Head decides to cane the boy, if nothing else as a wake up call!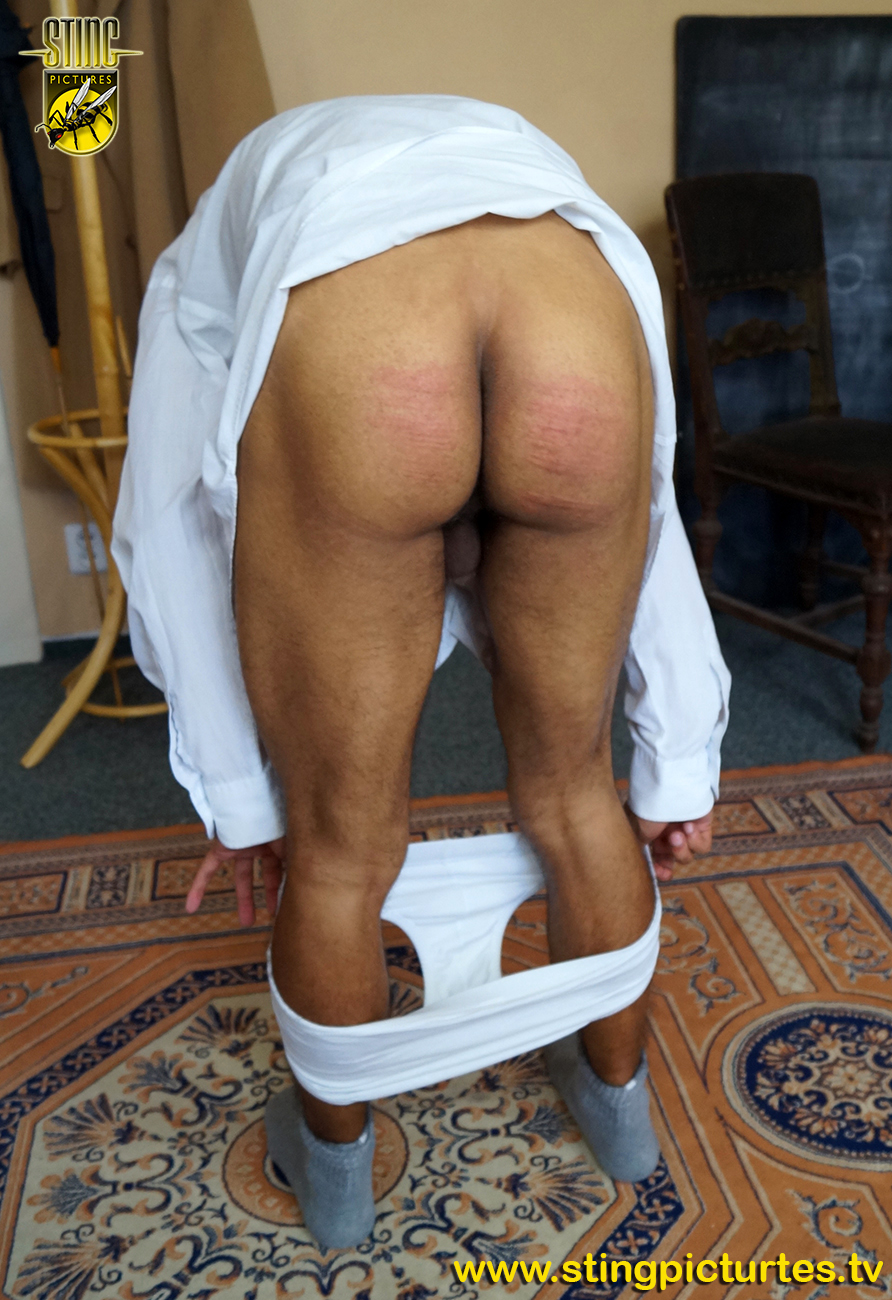 Bent over in tight y fronts the first dose will be across the boys tight underwear. This bites and stings enough but now the underwear must come off and he must present his bare bottom for the final part of the punishment.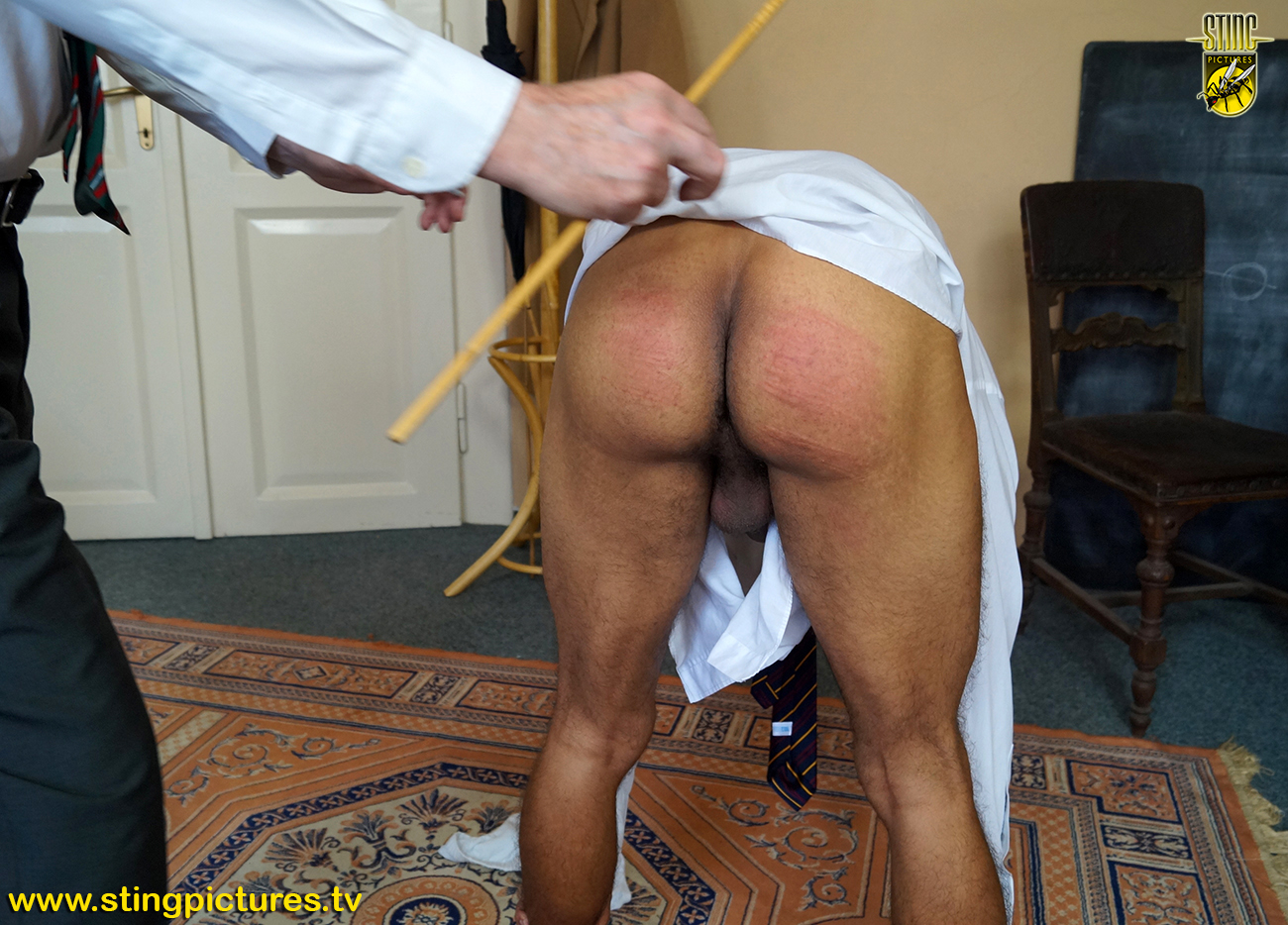 *
Click on the Read More tab below to see more
*
______________________
The cool tip of the whippy rattan rests across the lads rounded bare bottom. Next a flash of pain as it thwipps through the air and lands perfectly across the crest of his bare cheeks. The scorching stripe burns like hell!
Today though Jimmy will only leave the Heads study when a good spanking across his well caned backside has been laid on too.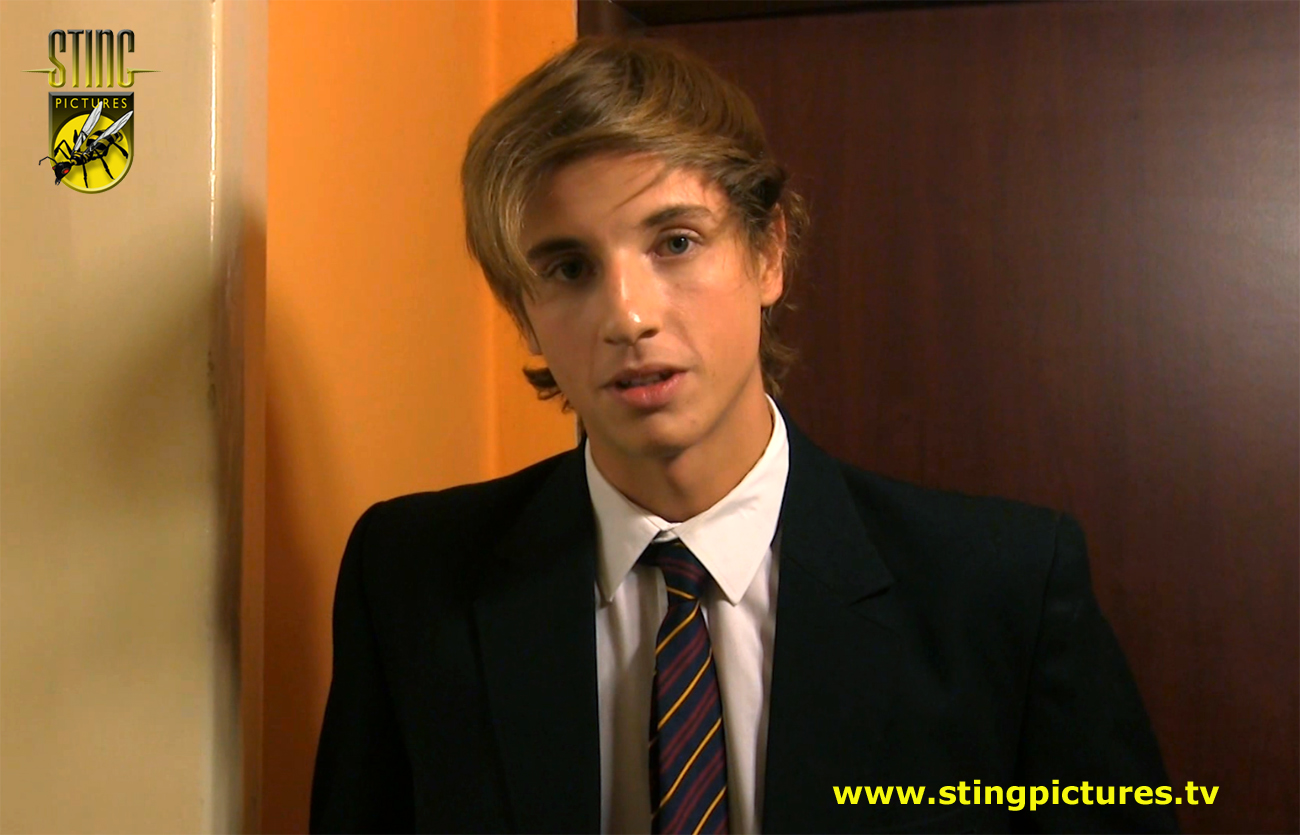 Jimmy is not the only one who is on the list for a visit the Heads study. Another pupil, Ryan Peterson (Casper Ellis) is also confessing his sins before making that dreaded knock on the door. He's been causing a problem in the English class that prompts Miss Harper his teacher to take action. Now as with Jimmy he is ordered to strip down to his underwear. He too will feel the burning sting of the Heads wicked rattan cane.
Bending over the stripes are laid on.
When the time comes to take it on the bare bottom it feels like angry wasp has attacked his defenceless cheeks. His smooth rounded bare backside is on fire but now to make matters worse he is given a damn letter to take home.
Ryan knows this is going to get a lot more painful as his mentor ,whom he happens to be staying with, is not going to be amused that he has been sent him from college for misbehaving!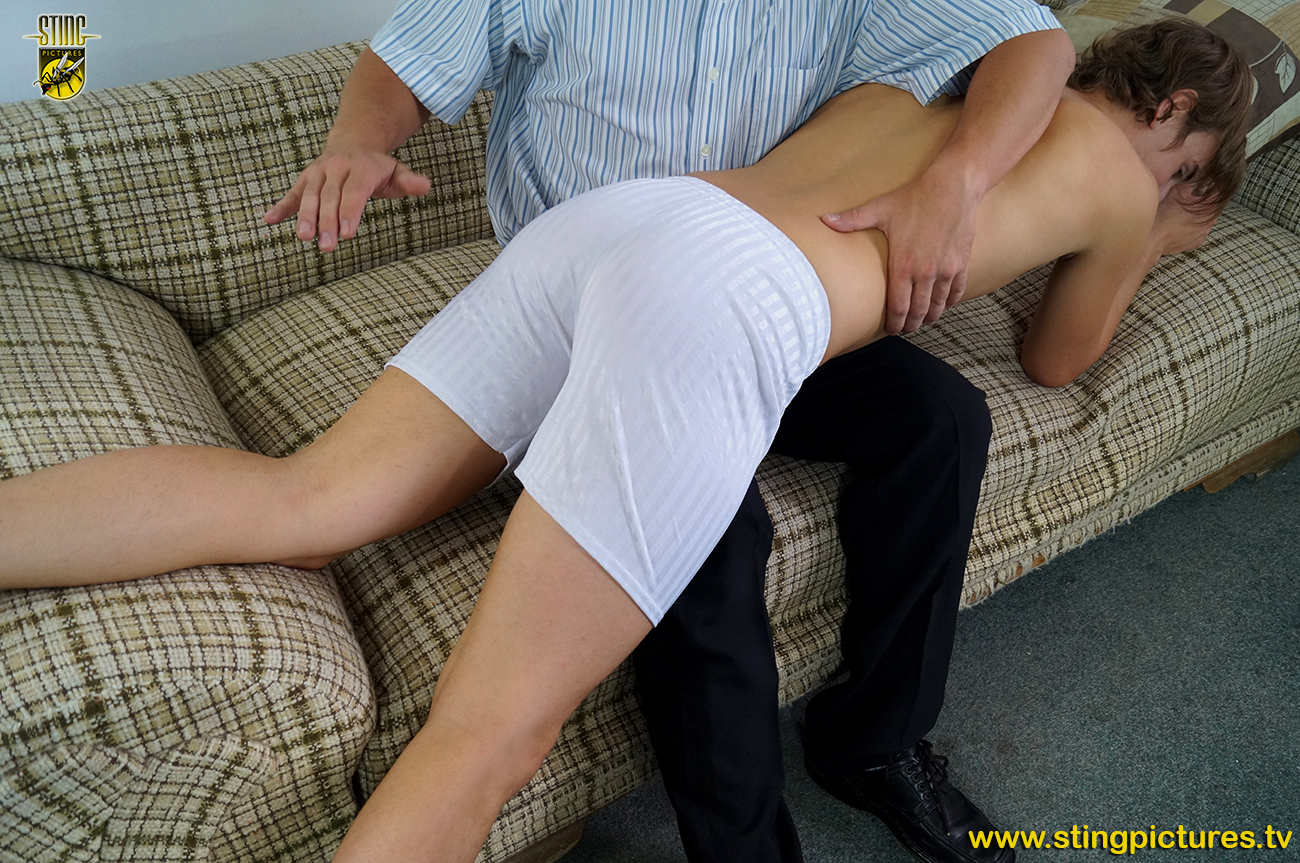 He's not wrong (Marco) concerned that he needs to study hard in his last term, decides to punish him further. First a good over the knee spanking even though he has already received a stinging caning.
Then for good measure it will be a session with the old leather strap. Nothing better than it's bands of fire to put a cheeky boy like Ryan back on the straight and narrow.
Links
*
Delivered By Hand Again – in 1080p Extra High Definition
*
Delivered By Hand Again – in Standard Definition
*
This video is also available through Sting at Clips4Sale for customers who wish to use an alternative processor.