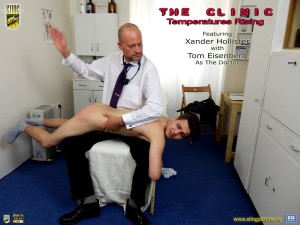 Introducing a new series set in the Clinic and featuring the highly popular Xander Hollister to kick it off. Robin (Xander) is a lazy schoolboy who wants to arrange a day off. He decides to try to get a sick note from the doctor. Turning up at the clinic he's not quite sure how to go about the ruse. However he gets the perfect chance when the doctor is distracted.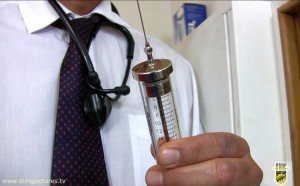 The doctor (Tom Eisenburg) isn't so foolish and cottons on quickly to the lads plan. He decides the boy is not sick after all but he's certainly sick of the boy.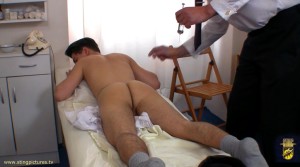 Treatment is definitely needed; a vitamin shot perhaps, yes the perfect start to regain full health. Especially if applied at a suitable target, namely Robin's pert and tender bare bottom.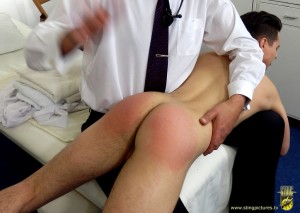 If the sight (and sting) of the giant needle isn't enough to put Robin straight then the sudden positioning of him over the doctor's knee just might be.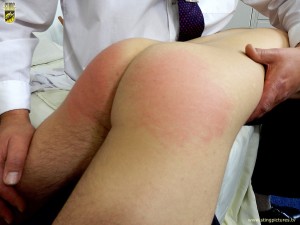 The sharp stinging slaps of a good bare bottom spanking is certainly a good start. Robins well rounded cheeks begin to glow warmly!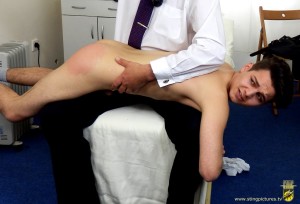 Complaining is no good and besides he'd be in real trouble if anyone else found out what he's been up to.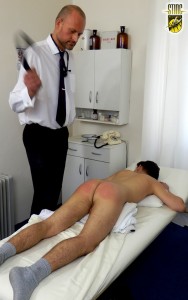 Finally and as part of his disciplinary treatment Robin is face down on the couch his backside nicely raised with towels and the doctors black leather belt scorching his already very sore bottom even redder.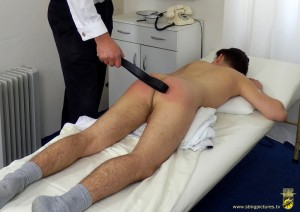 Unlucky Robin discovers a visit to the doctor can have a sting in the tail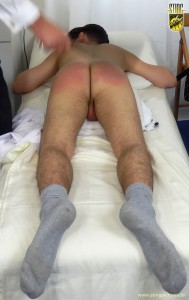 Especially when you try to be cleverer than the doctor!!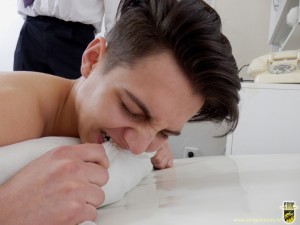 Biting the pillow won't take the sting out of his bottom !!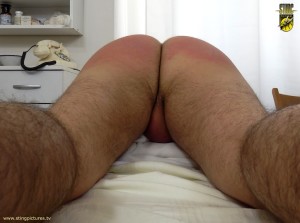 Now for a final check with the thermometer and yes, Robins cured and his trip to the Clinic has really got his temperature rising!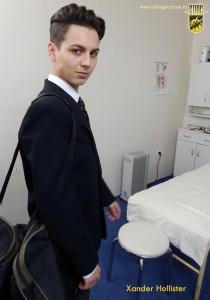 Xander Holister plays Robin, who's visit to the Clinic does not go as planned!!