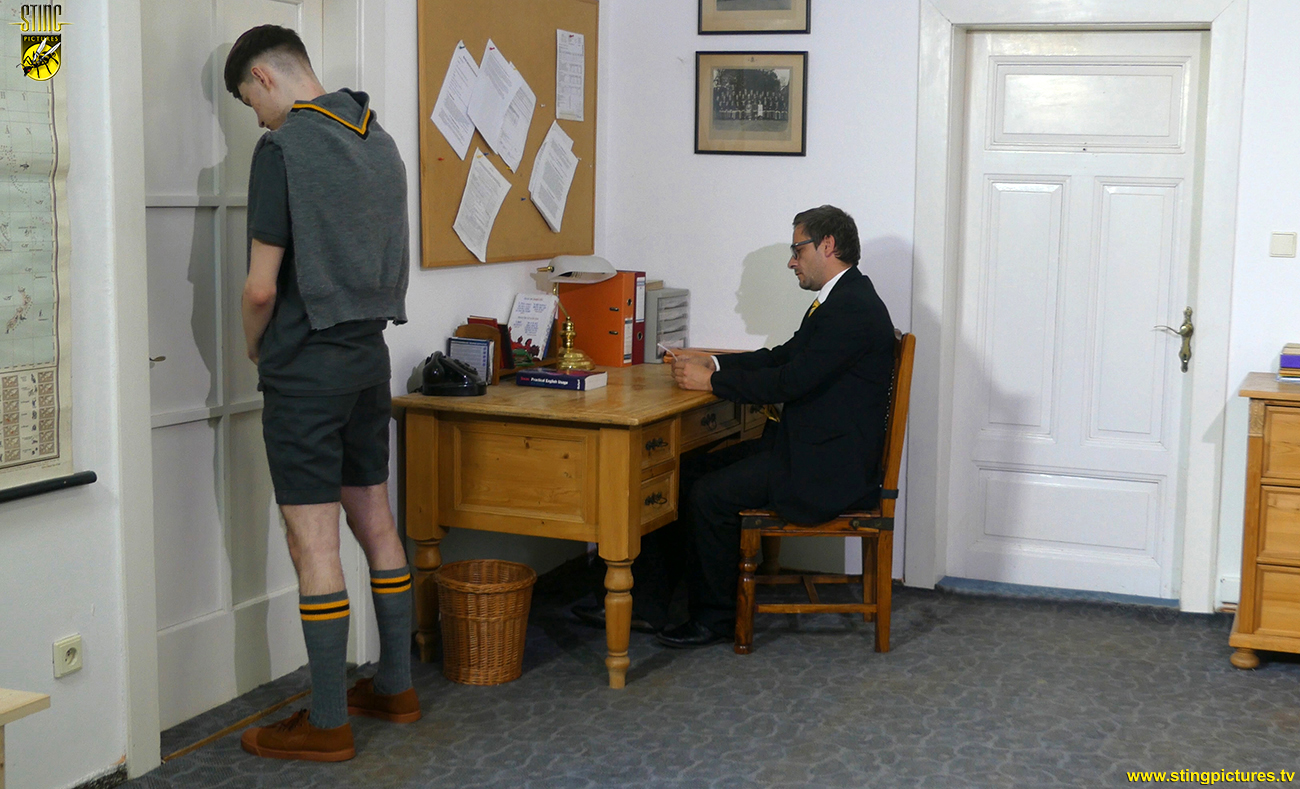 Sometimes it's best to just nip it in the bud as they say. This was certainly going to be the case for the badly behaved boy knocking on the Housemaster's study door (Curtis Cameron) The note he is carrying has condemned him to a session of discipline he won't forget in a hurry.

*
Click Here or on the Read More tab below to see more
*
______________________
Being a strapping senior won't save him either, he's going over the knee for a good spanking. By the end his rounded bare bottom will be a stinging red and a perfect testament to the power of Mr Sharpe's right arm!
Click Here to view the video preview
_______________
Links
*
The Housemaster's Study 11 – in 4K Ultra High Definition
*
The Housemaster's Study 11 – in 1080p Extra High Definition
*
The Housemaster's Study 11- in Standard Definition
*
4K and HD versions of this video is also available through Sting Raw at Clips4Sale for customers who wish to use an alternative processor.