*
Newly made up Prefect Guy Birch (Luke Adams) realises he has the power now to indulge in some bare bottom discipline that he himself lays on, rather than the other way round. From now on he's really keeping his eyes open for any would be trouble makers or subservient boys who break the rules. It doesn't take him long to find some culprits.
First in the line of fire is Johnny Bailey (Jay Sheen) Birch, now the hunter, knows where to start, the boys toilets is a favourite haunt for the smoking brigade. Caught red handed the new Prefect marches young Johnny off to the common room.
The boy really doesn't have much choice, he'll have to do as he is told! He's going to receive a burning caning and bare bottom spanking from Birch, unexpectedly now his new master.
*
Click on the Read More Tab in the tabs below to see more pictures:
*
_______________________
(#!#)
Spanked on his newly caned bare bottom.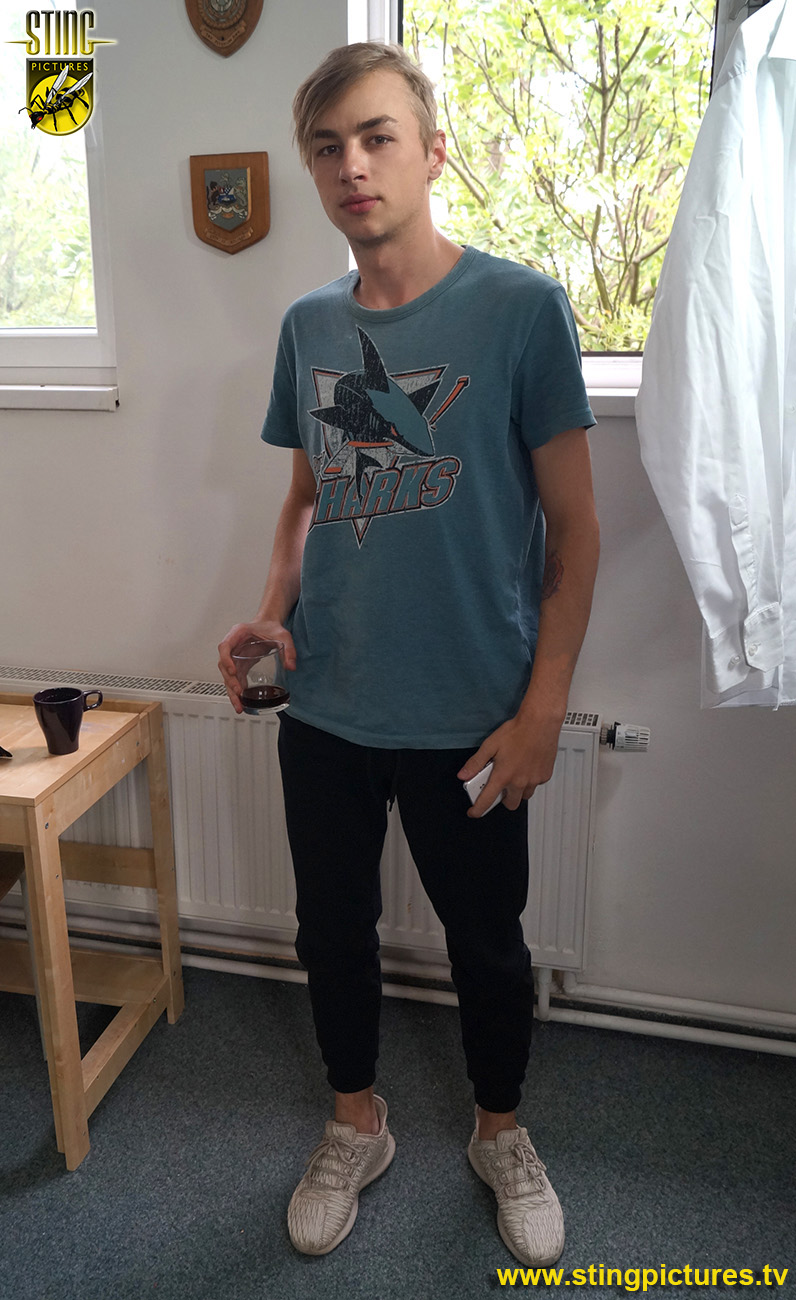 Jay Sheen played Johnny Bailey
TO BE CONTINUED
In the second scene the Demon Prefect deals with another unfortunate pupil
.
The video preview can also be viewed at Spanking Tube
.
***
Links
The Demon Prefect in 1080p Extra High Definition
*
The Demon Prefect in Standard Definition
*