Both will, of course, receive a bare bottom spanking, over the knee, in the same way the master might deal with a junior boy!
*
Click on the Read More tab below to see more.
*
______________________
(#!#)
Greg gets spanked first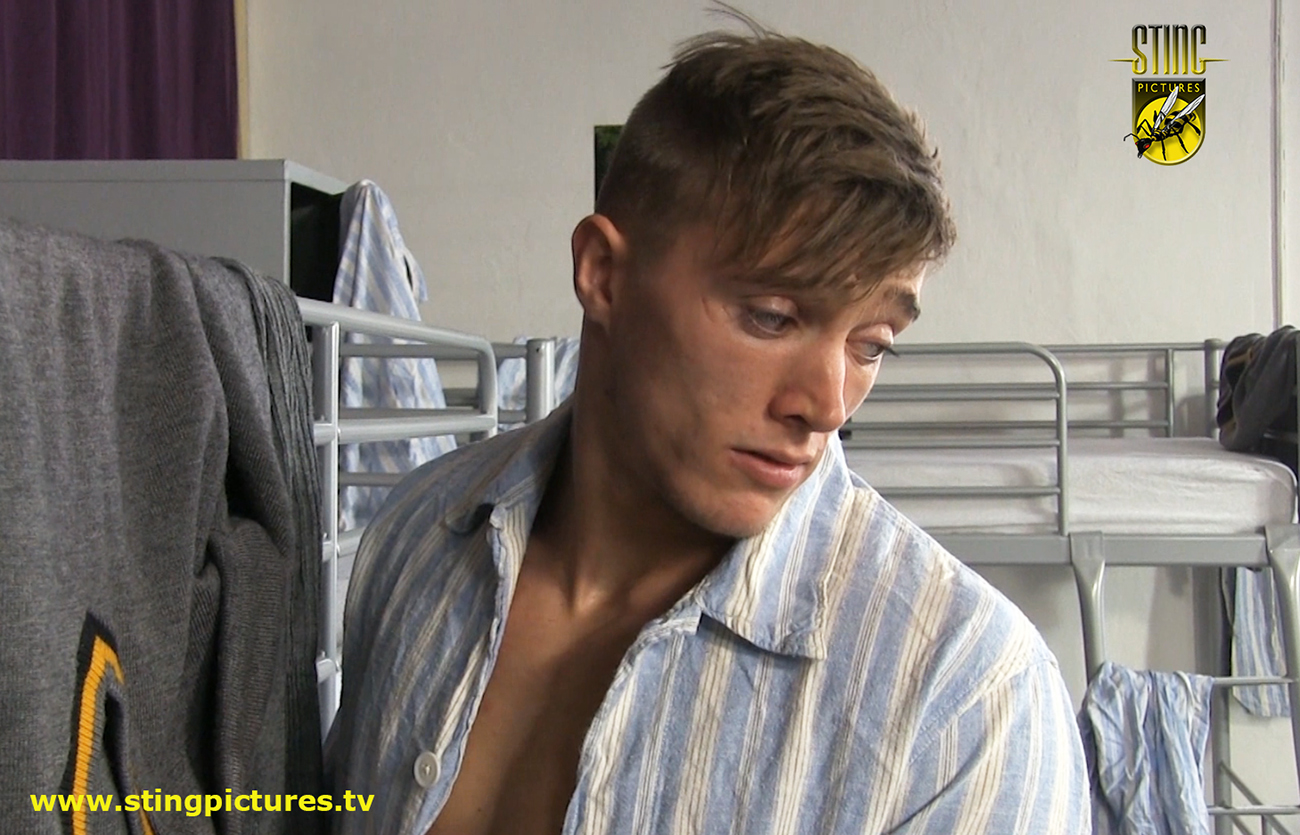 While Paul has to suffer the anticipation of knowing he's next
For these two the party's over.
CLICK HERE for part 1 and the video preview
*****
Kiwi College Dorm introduces Alan Pekny, who I am sure readers will agree has what it takes to be a successful Sting Lad.