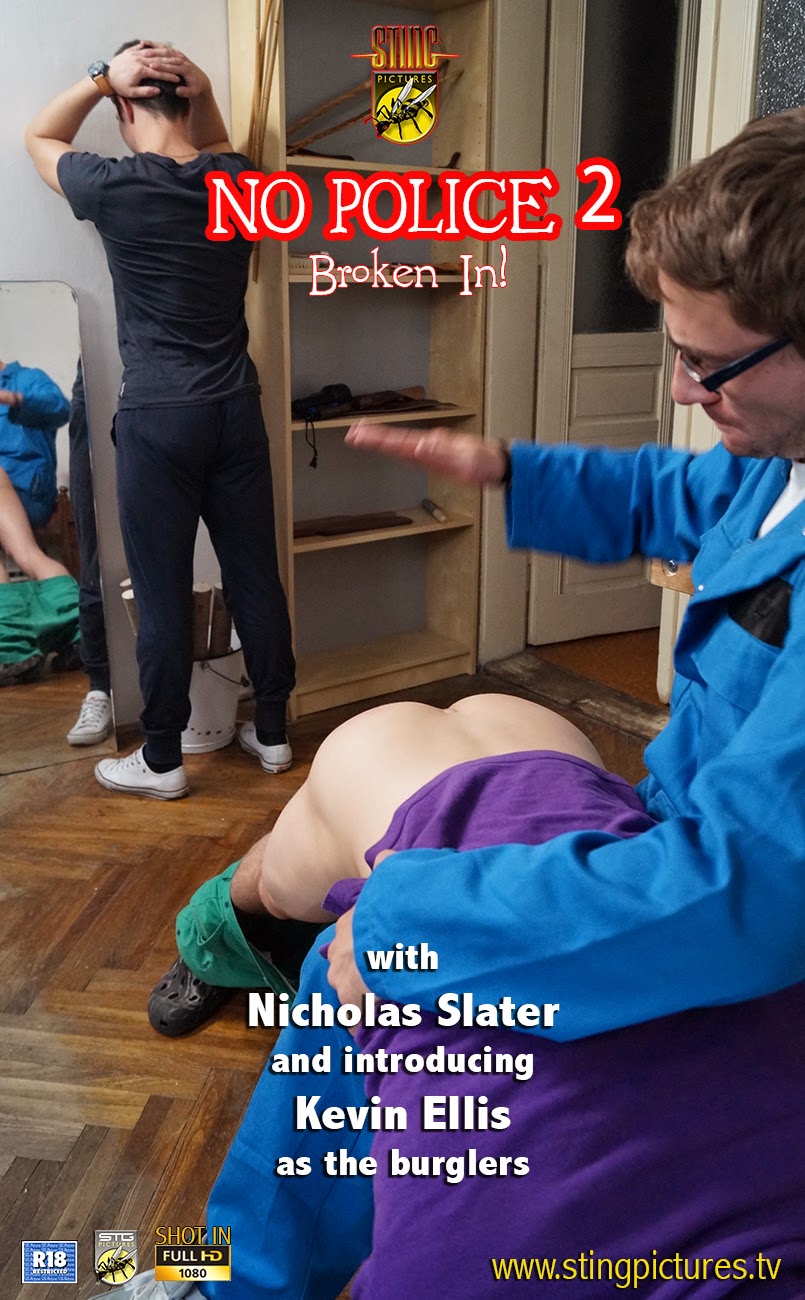 When
two lads in need of quick cash decide to break in to a local
warehouse they didn't bargain on getting caught. In some ways they
were lucky as their captors gave them an alternative answer to
calling the police. In others ways their luck had run out as that
alternative was to be corporal punishment with no questions asked.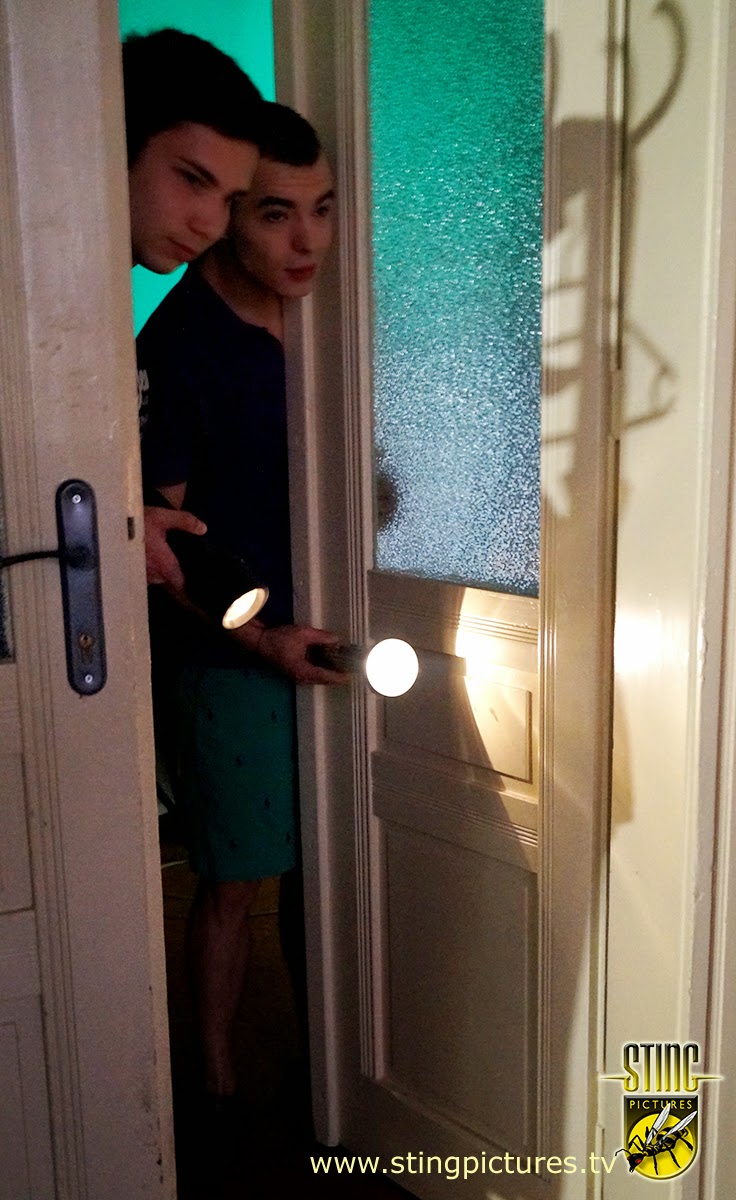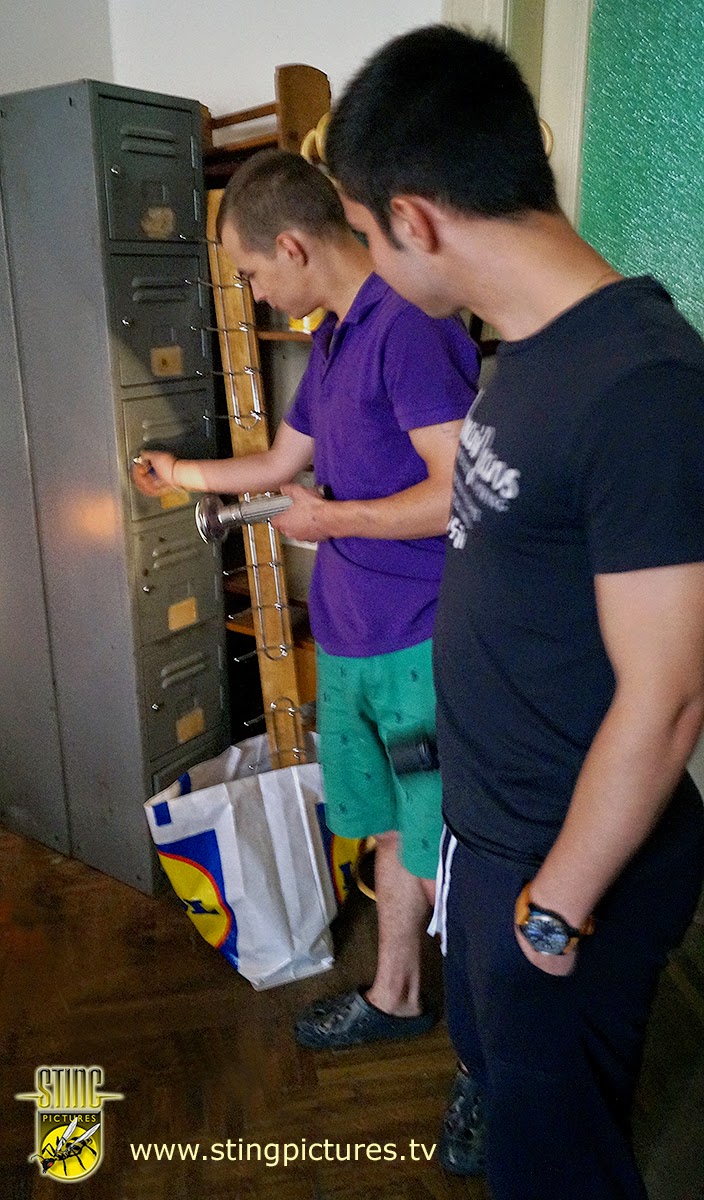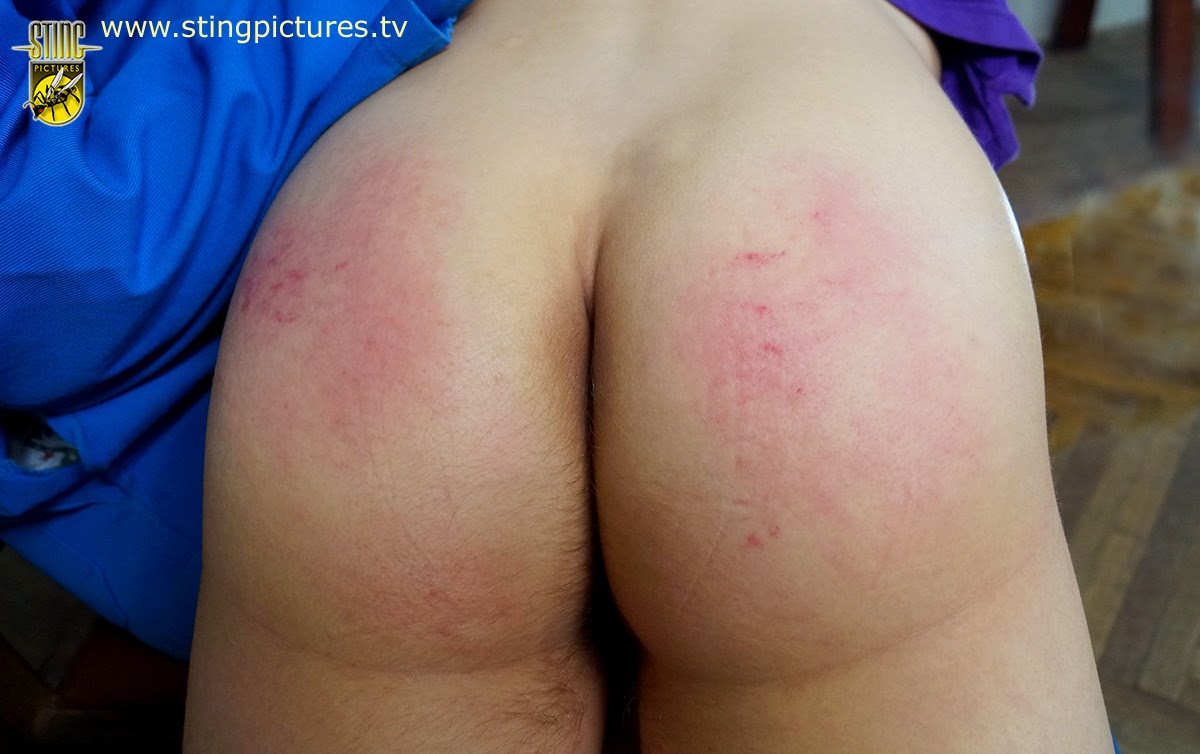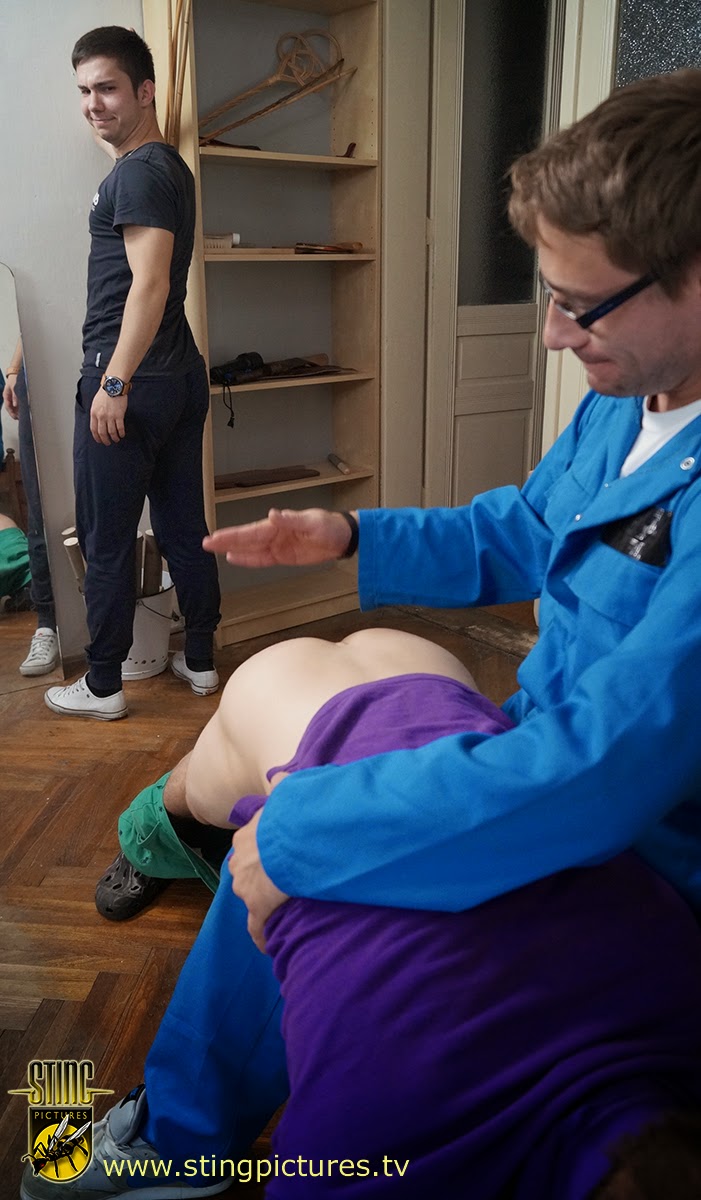 The
first boy (New Sting Lad Kevin Ellis) is ordered to face the wall
while his partner in crime (Nicholas Slater) is taken over the knee.
It's the warehouse Forman who is going to start by giving him a
good spanking just like a naughty boy should receive who's been
caught red handed. His accomplice can only now stand and glance back
in fear to see his friend's quickly reddening bare bottom.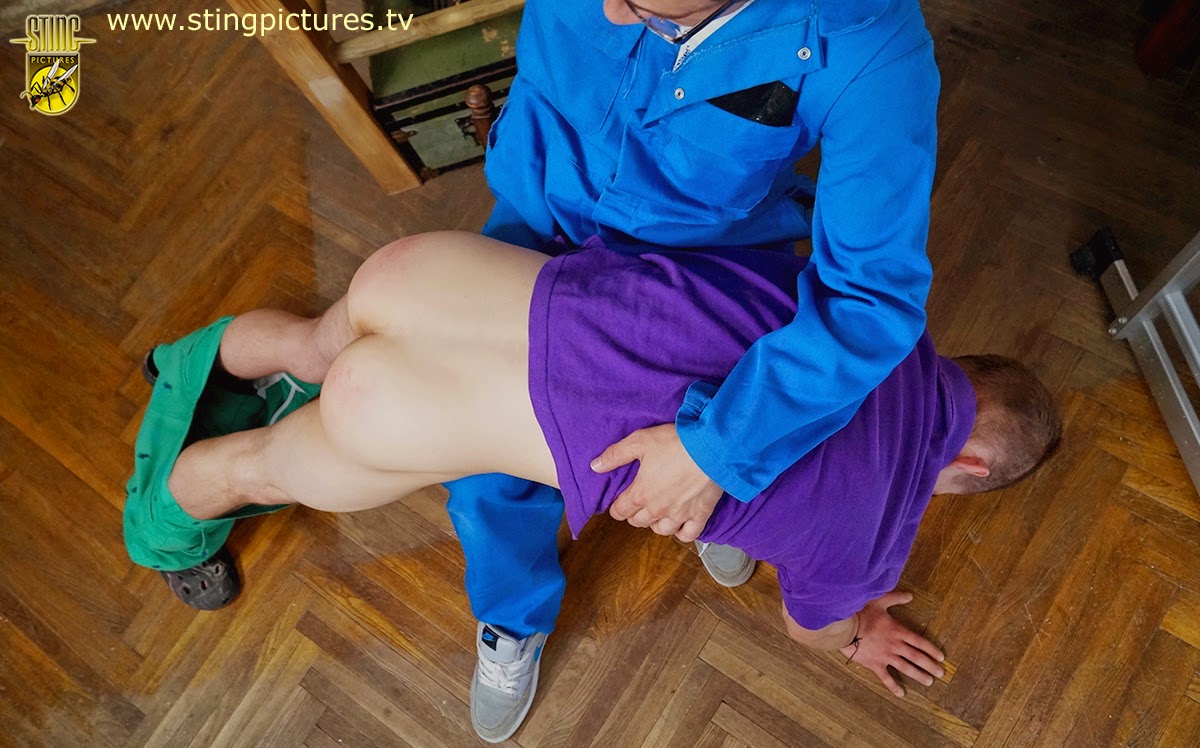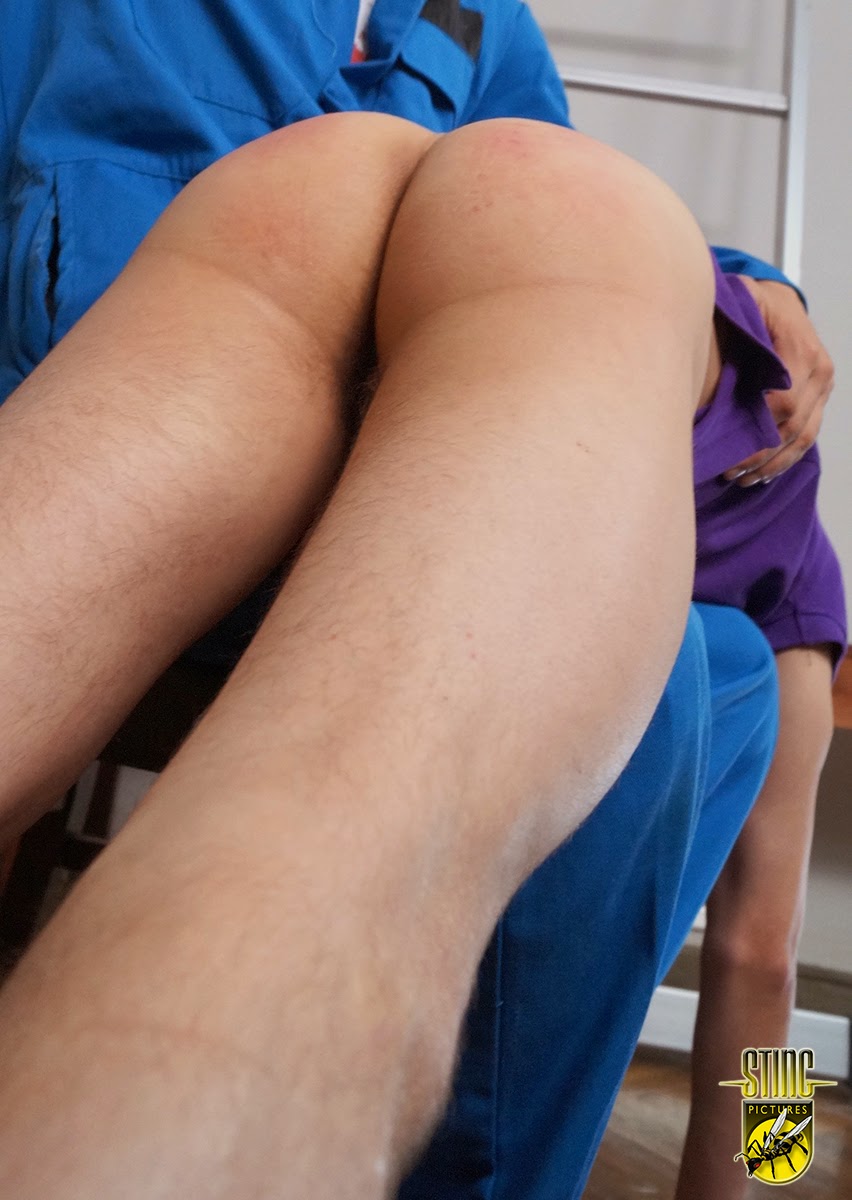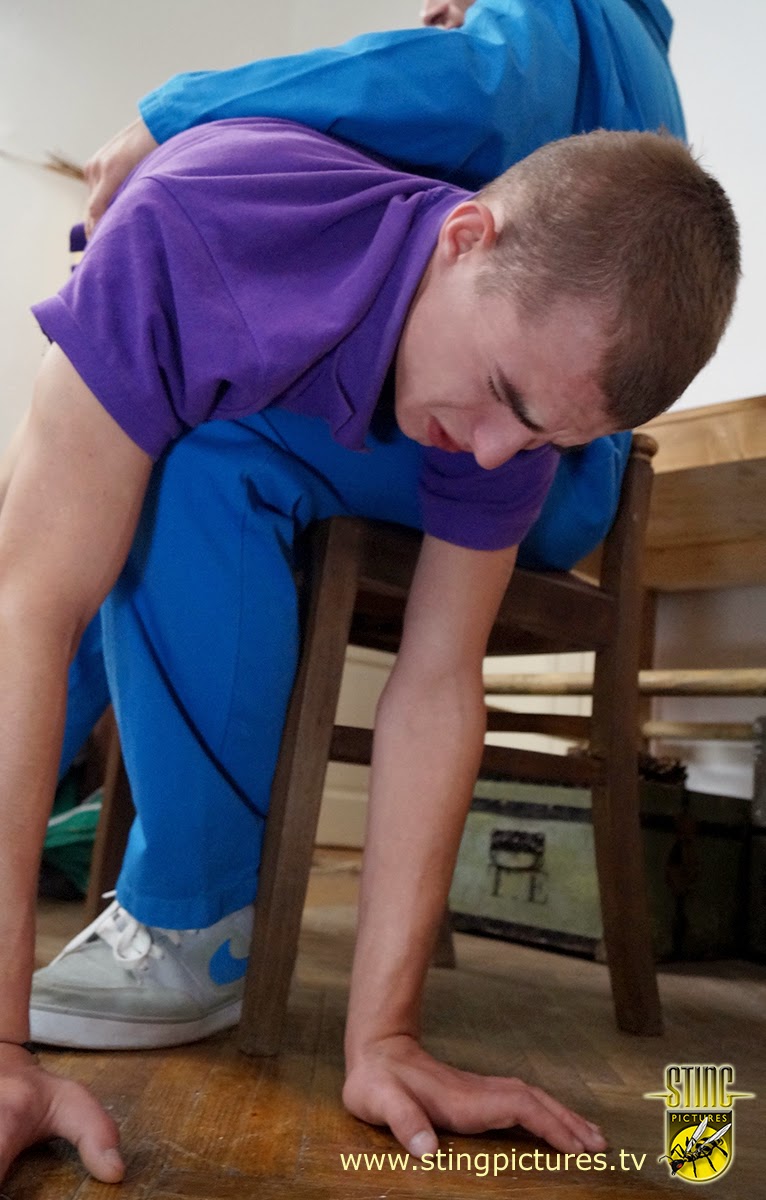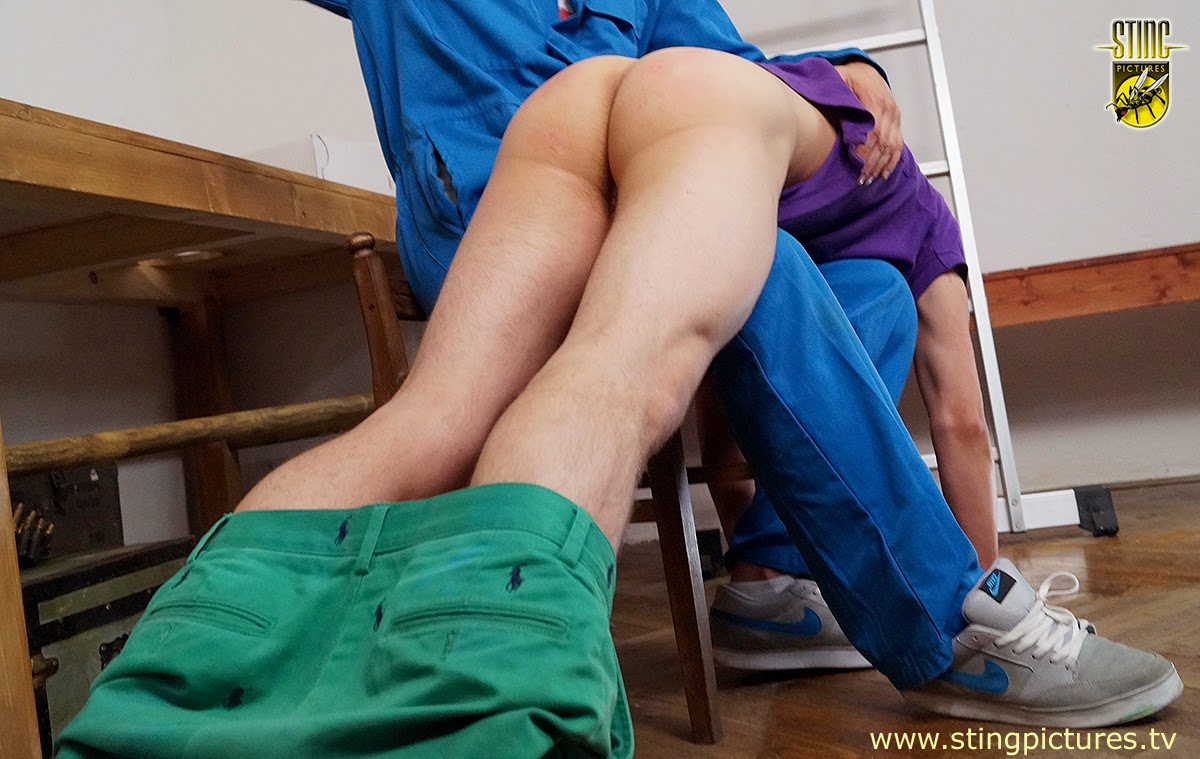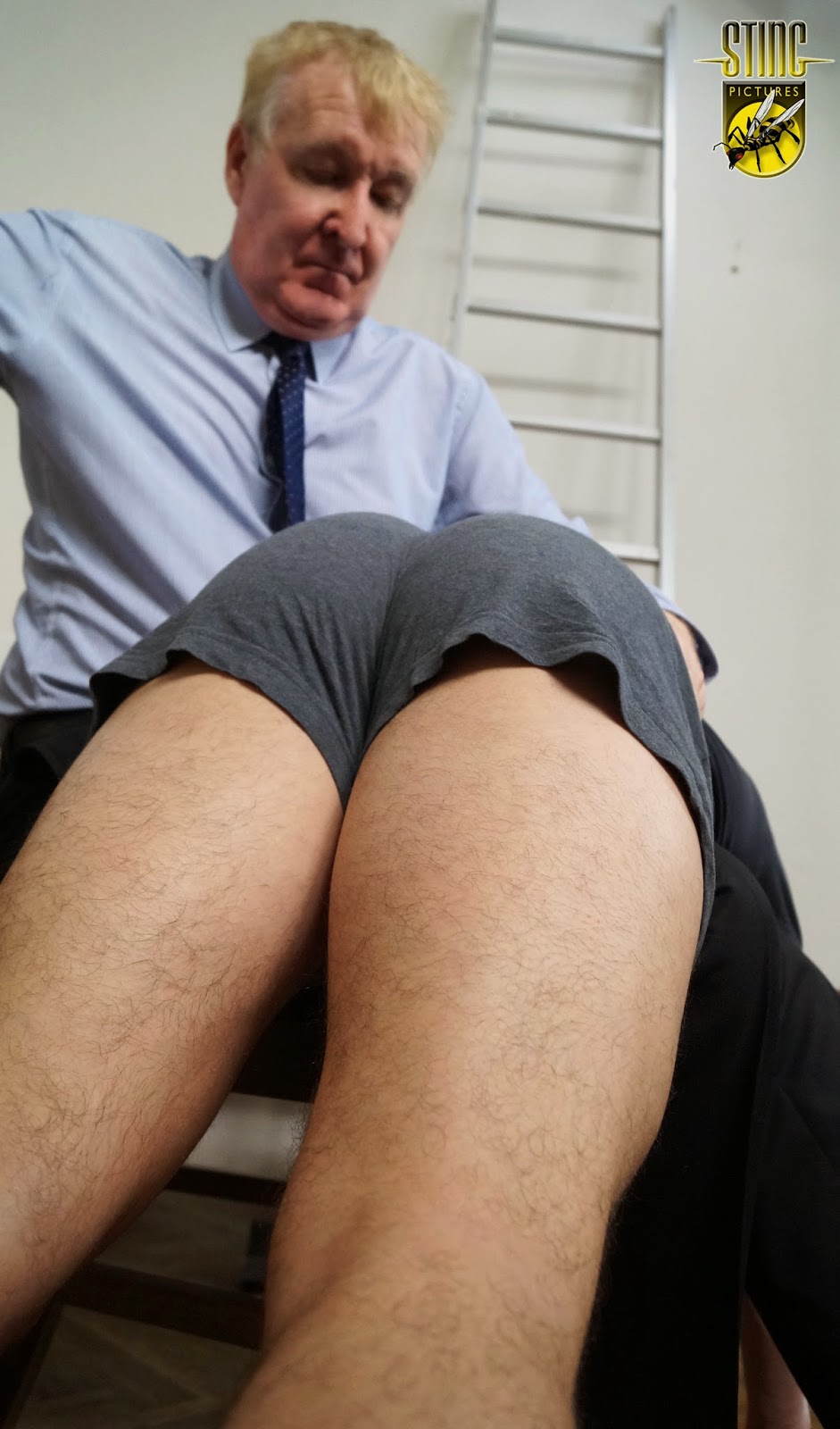 But
now he too is over the knee, this time however it's the warehouse
owner whose stinging palm is cracking down!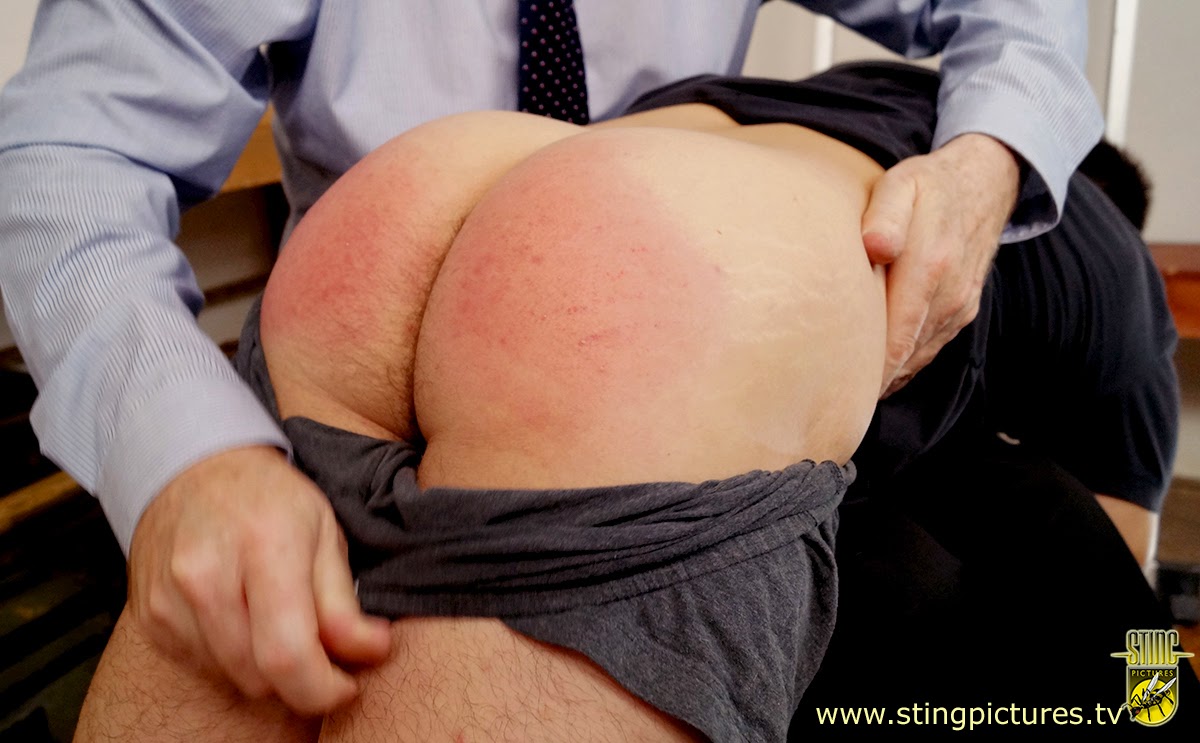 Having
never been spanked before this is quite a shock and his very rounded
and protruding bare bottom, now scorching from the onslaught, is a
very attractive target indeed!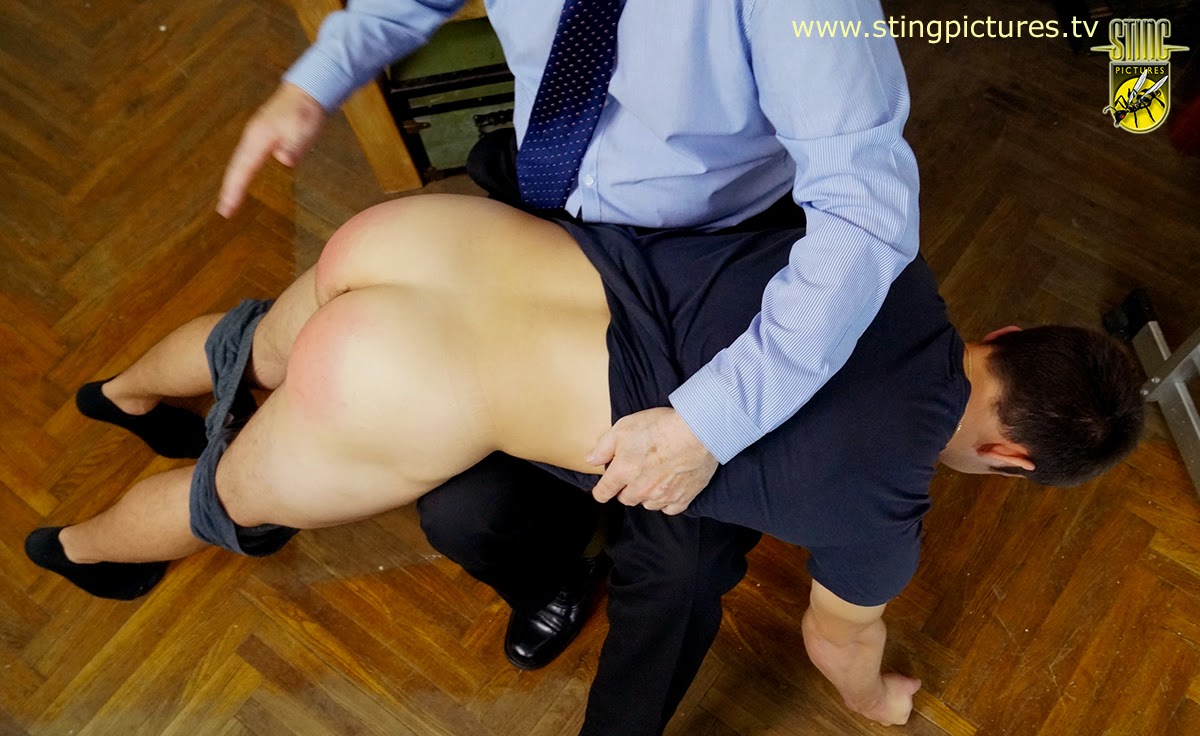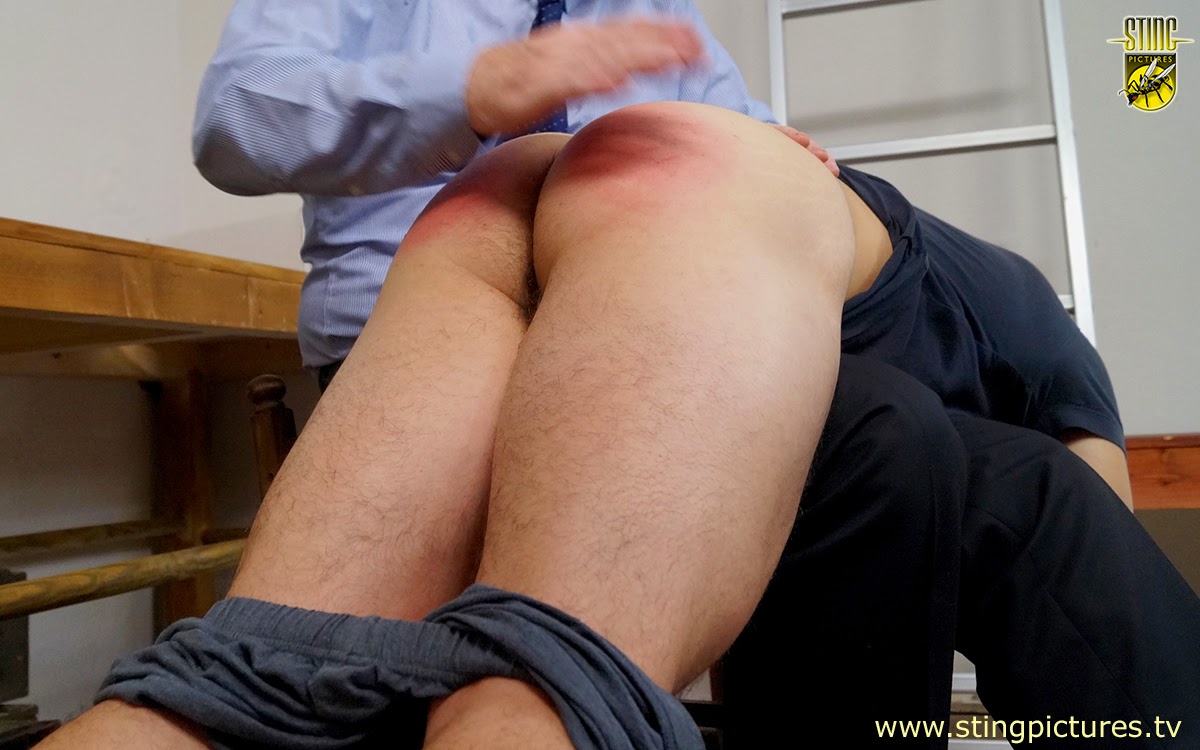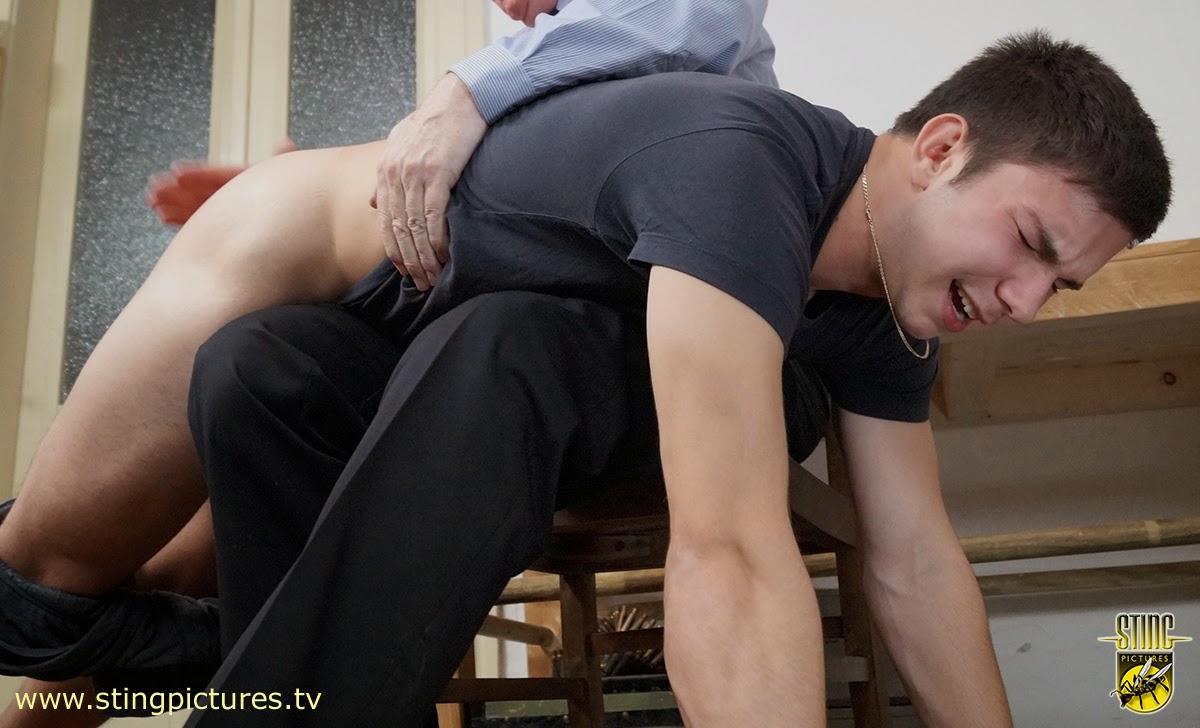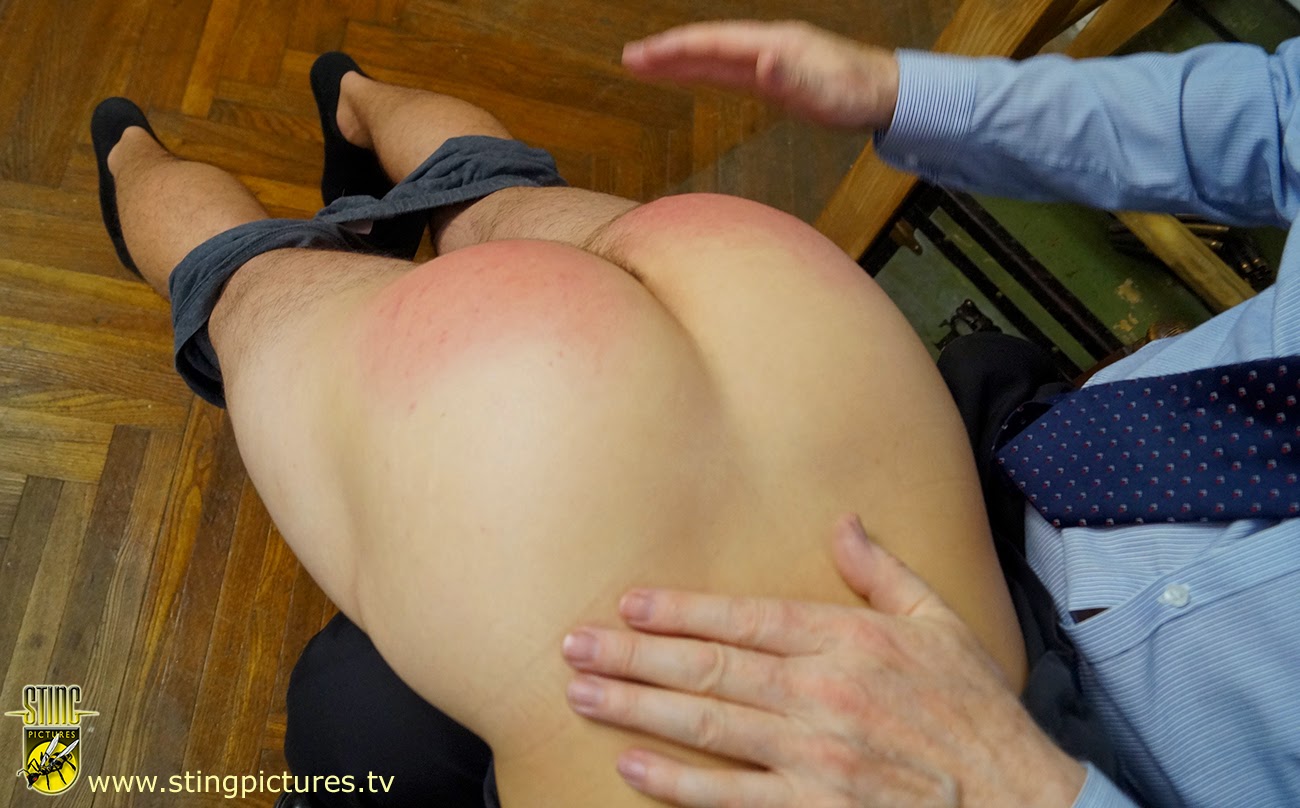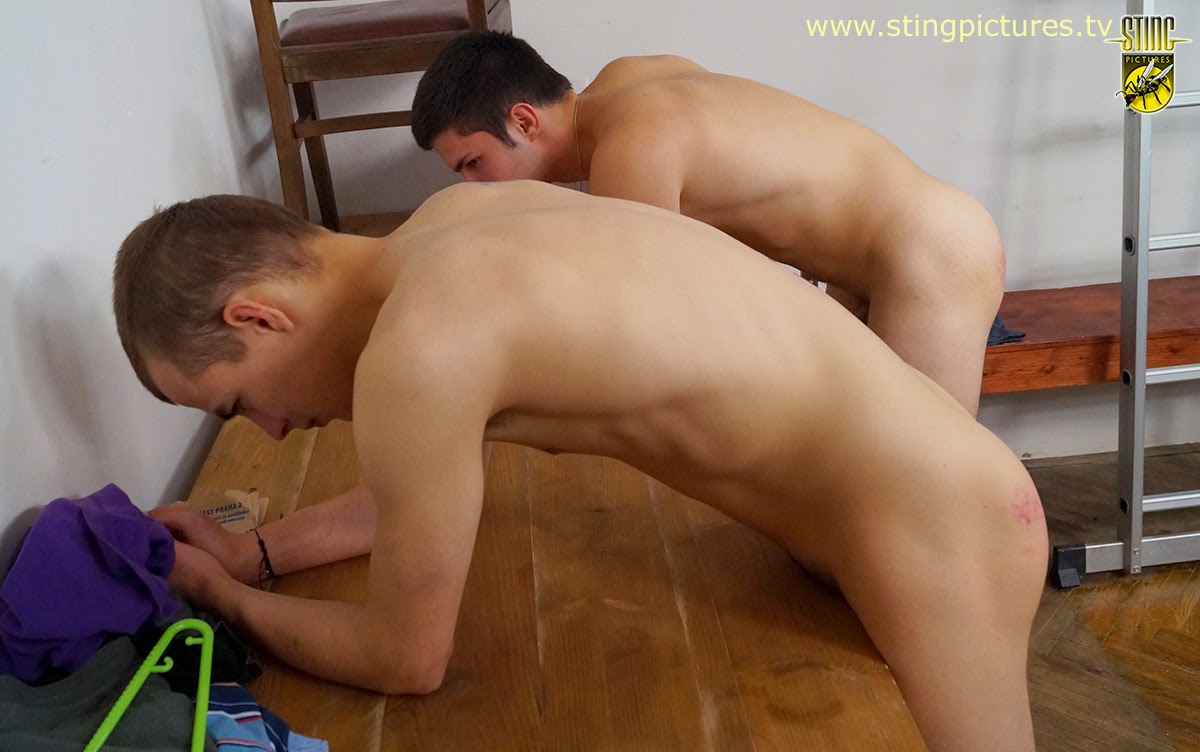 The
warehouse owner has a prior appointment but as they have photos of
the lads caught in the act he leaves further and final punishment
safely in the hands of his Forman. The two boys are ordered to stand
side by side, now stripped naked, to bend over the table.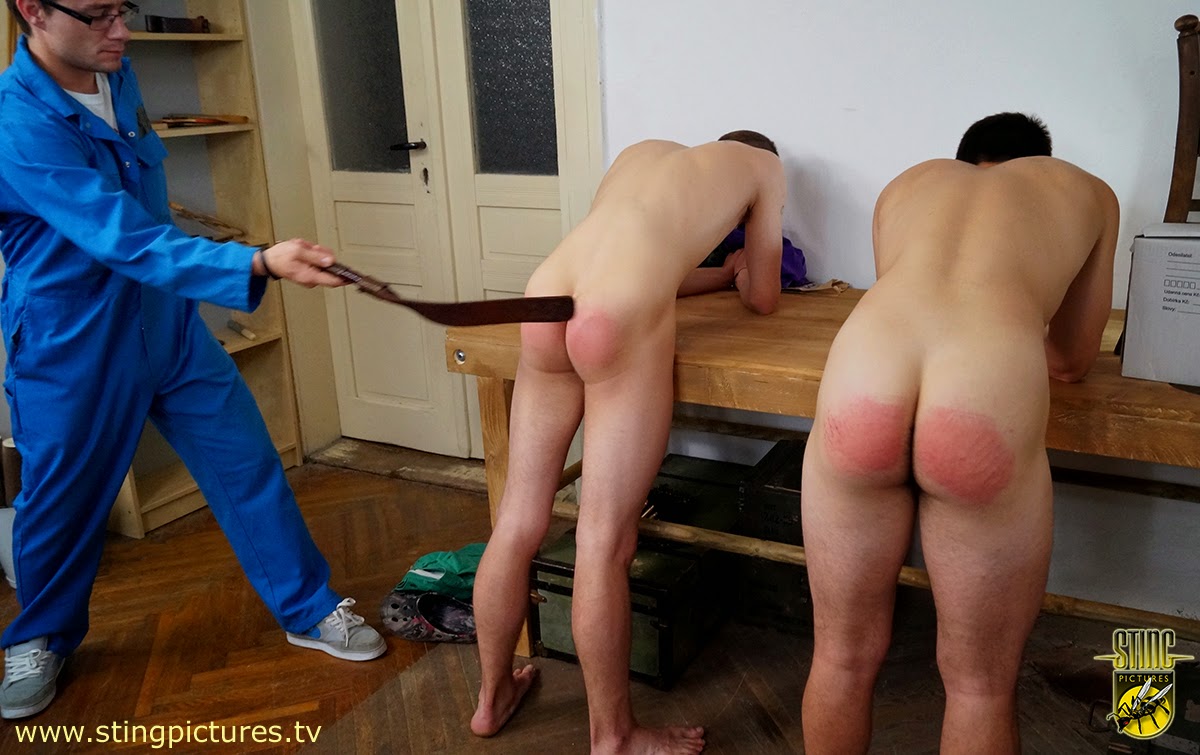 The
Forman takes up a thick leather strap kept amongst the many contents
of the warehouse. He then delivers a stinging and burning session of
strapping to the two boy's bare bottoms.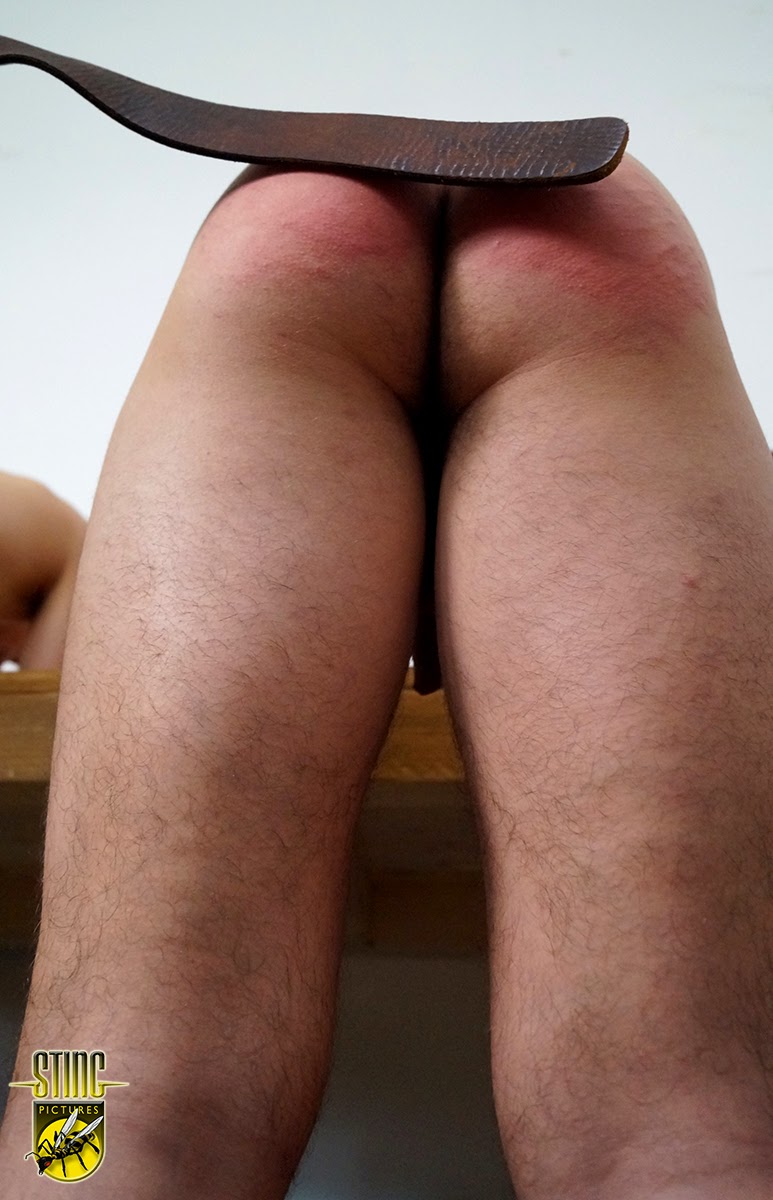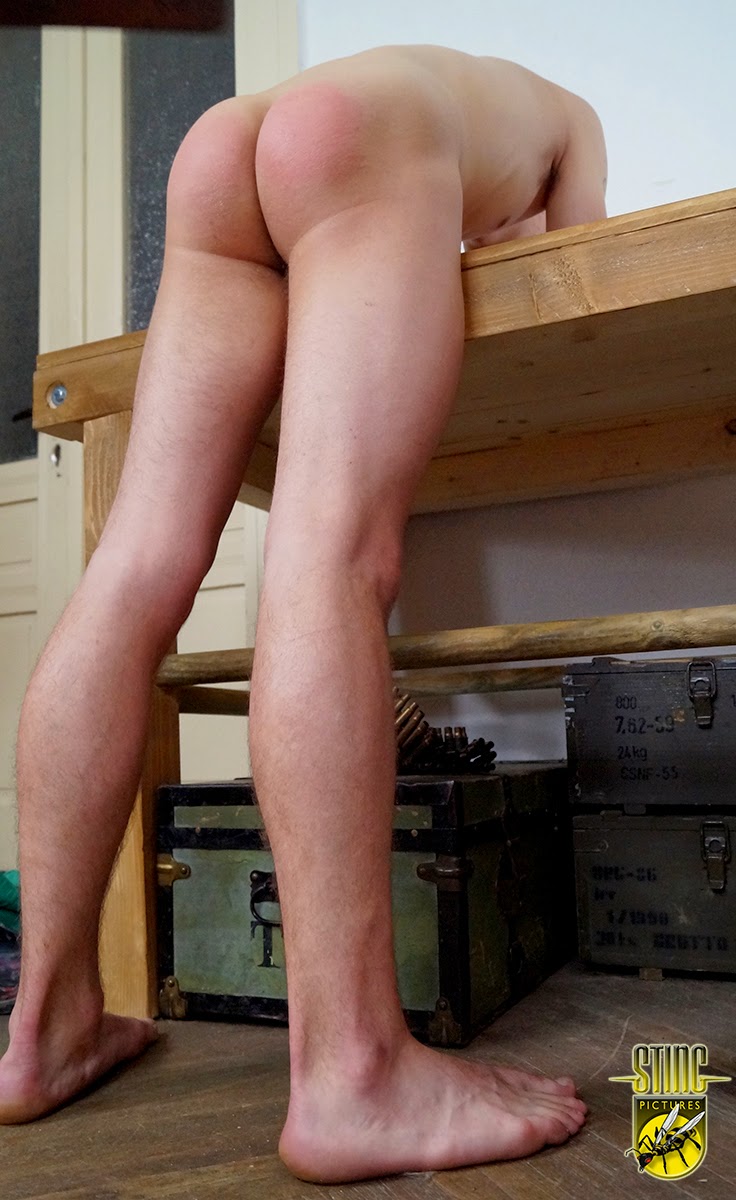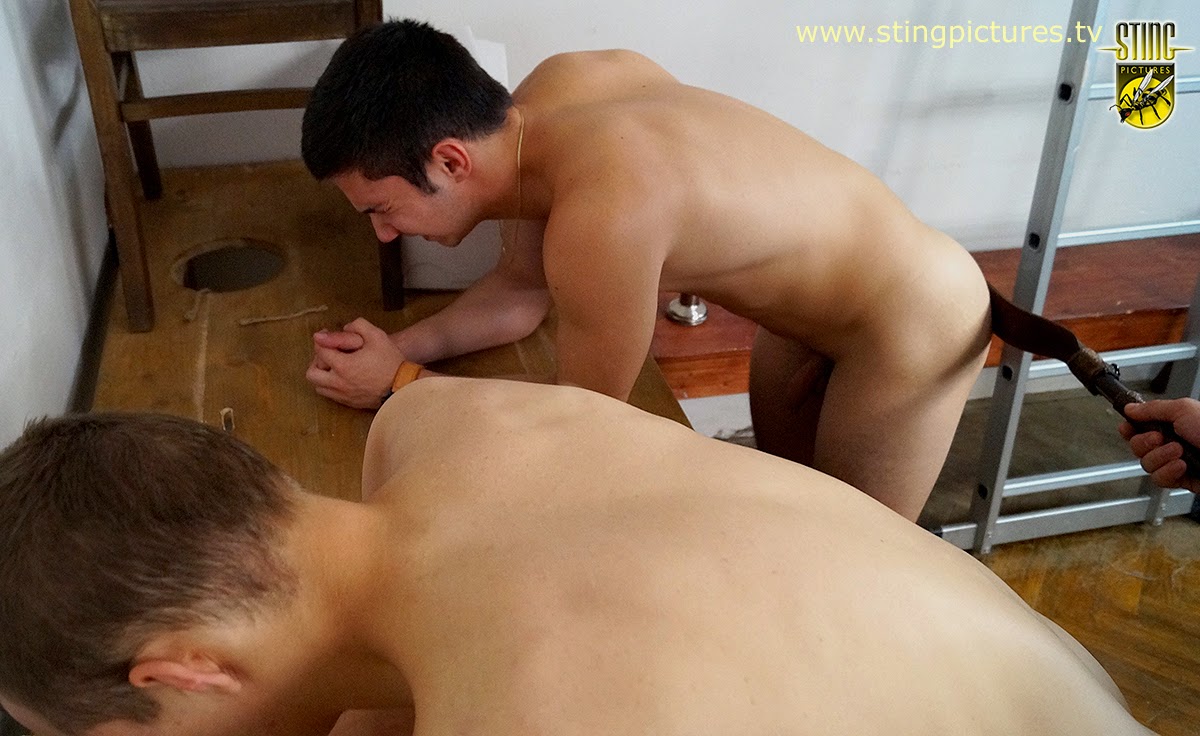 They
have to take it there is no choice and although their backsides are
on fire the one consolation is that at least no police will be
called.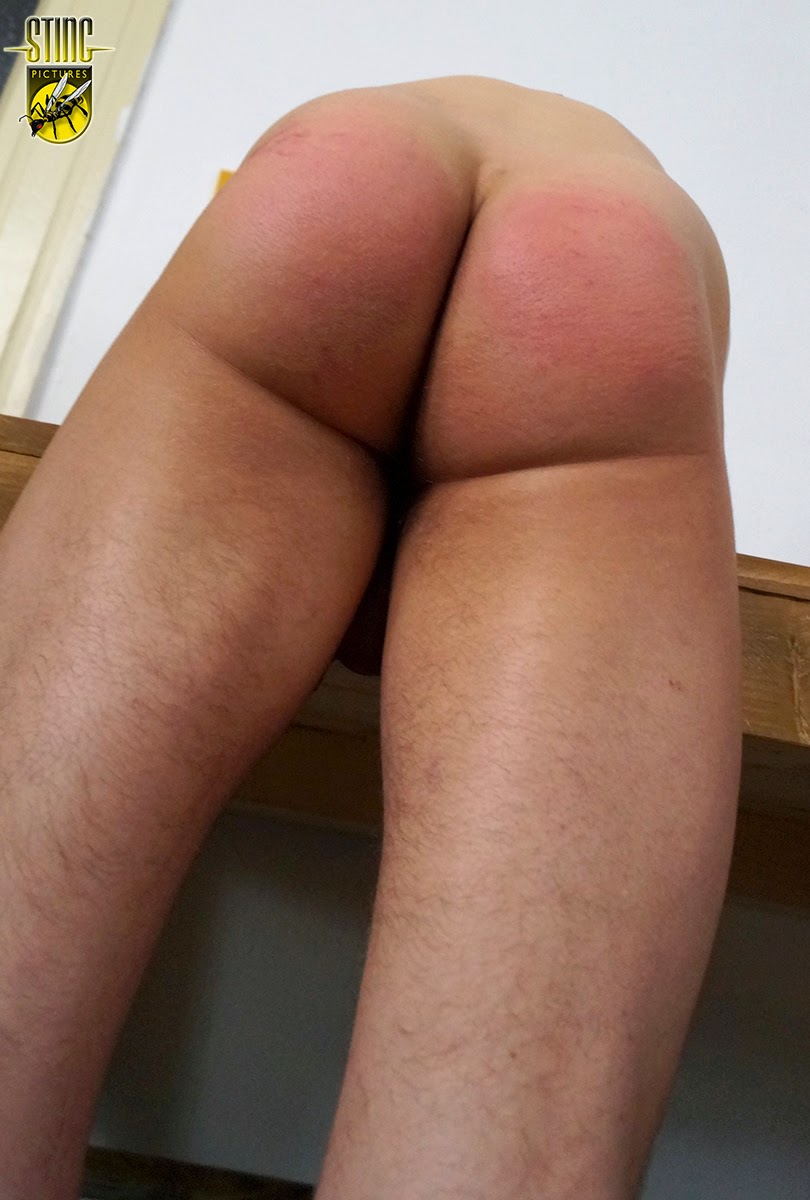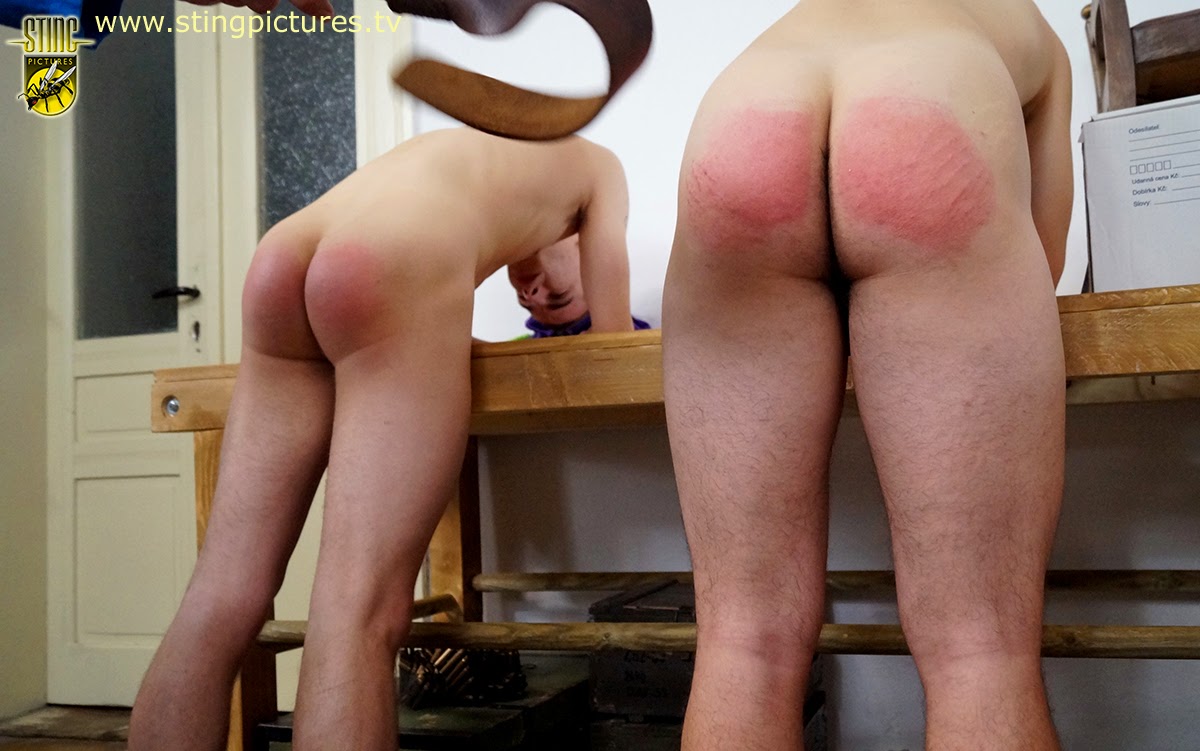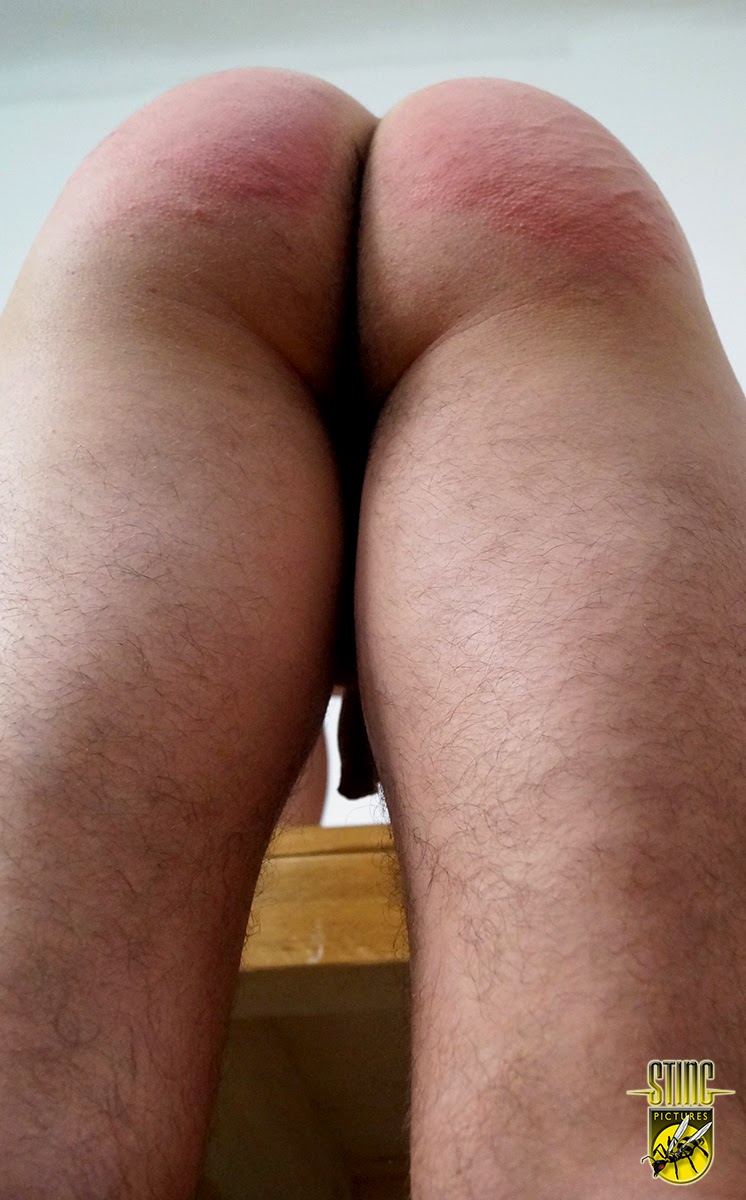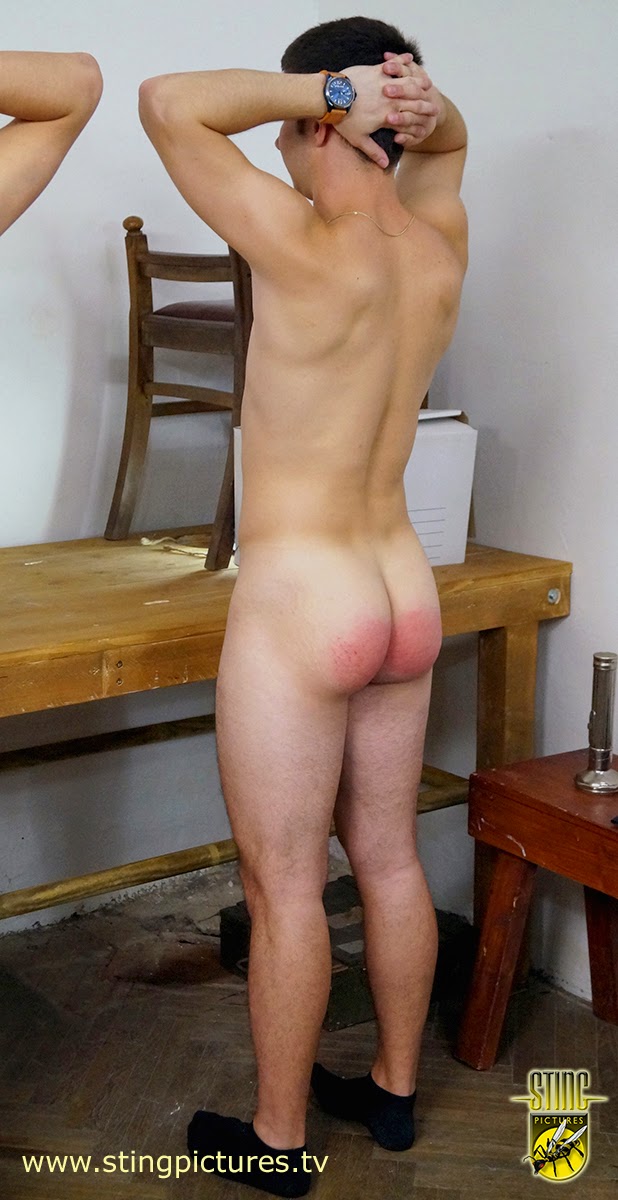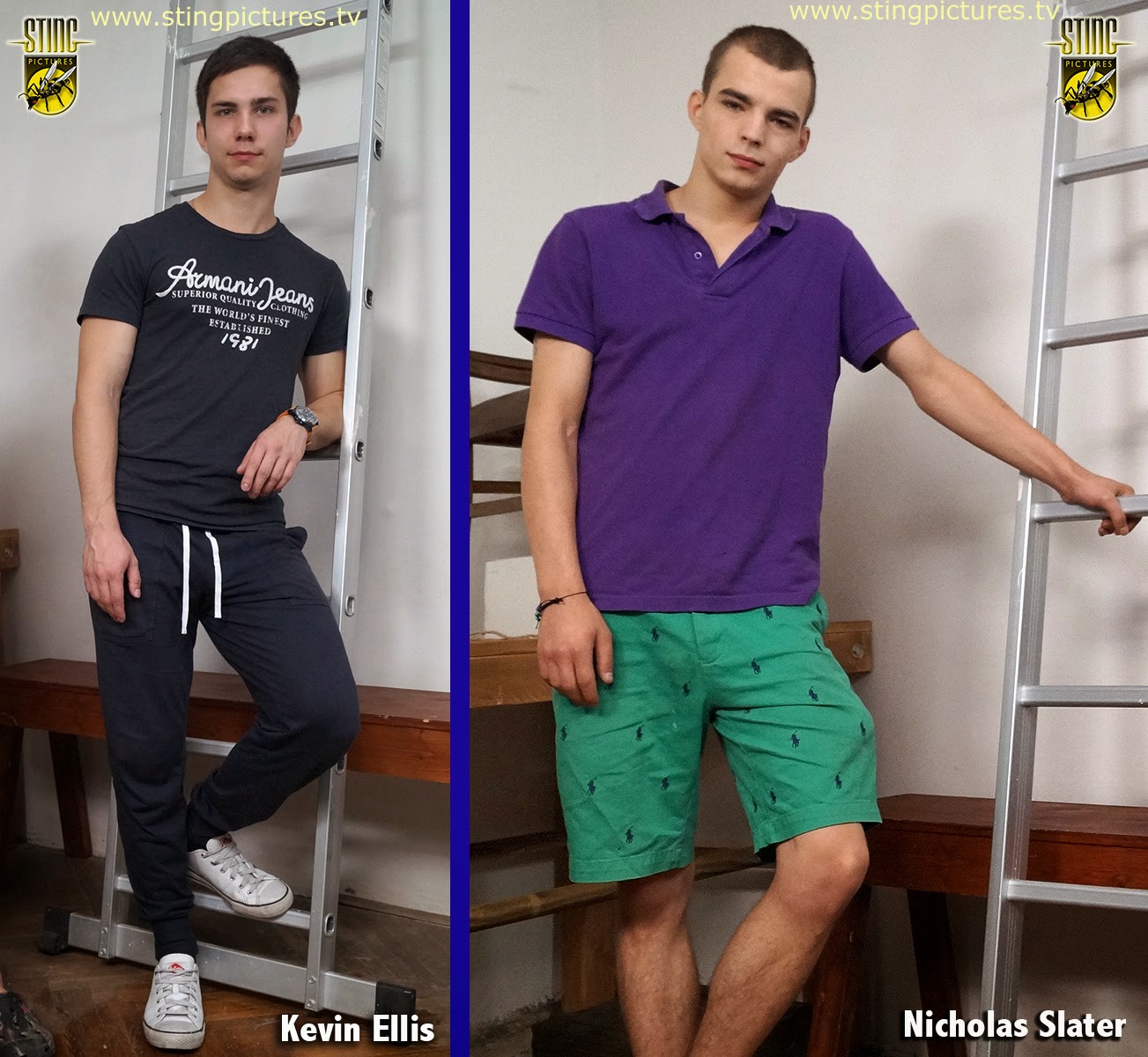 Links
No Police 2 – Broken In – in 1080p Extra High Definition
No Police 2 – Broken In – in 720p High Definition
No Police 2 – Broken In – in Standard Definition