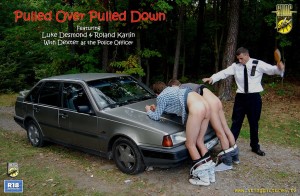 Stings recent release Pulled Over Pulled Down is directed by Jonathan Fox and stars Luke Desmond, Roland Karlin and Dexter as Constable Taylor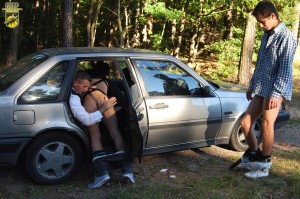 When two young guys decide to steal a car they hadn't planned to run in to the Police quite so quickly. Luke Desmond and new Sting lad Roland Karlin both have a good reason not to get caught, doing so will mean they go straight back inside for breaking the terms of their probation.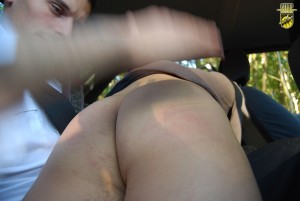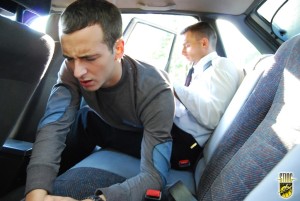 Luckily or perhaps unluckily they run in to constable Taylor (Dexter) He seizes the chance and their predicament to lay on a little discipline of his own. Now out of sight and out of mind in a quiet part of the countryside Constable Taylor gets to work.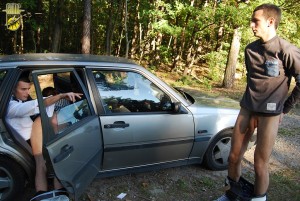 The two lads one by one are spanked in the back seat of the car. Bare backsides raised and at the mercy of the young constable he begins to spank some common sense in to their reddening young bottoms. They're not used to this being a pair of pretty lippy guys most of the time

.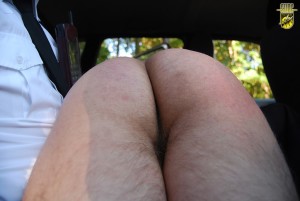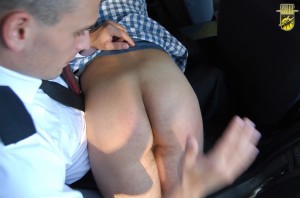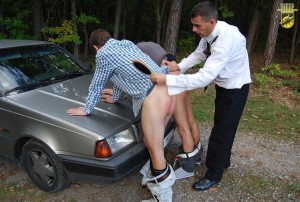 The hand spanking is finished but the punishment isn't over yet. Constable Taylor finds he is still carrying his uniform clothes brush and this becomes the instrument of punishment for the next stage. Bending over the car bonnet with their jeans round their ankles the two lads now feel the stinging impact of clothes brush on bare skin.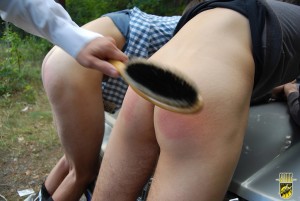 The smooth side of the brush burns in to their bare bottoms landing time and time again in the same spot! Eventually they are told to stand up and walk home but not before they realise that this is just the beginning. They are going to have to report to Constable Taylor again before he's really satisfied they've re learned their lessons. Best not perhaps to get pulled over and pulled down again!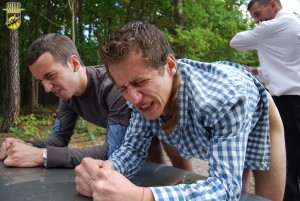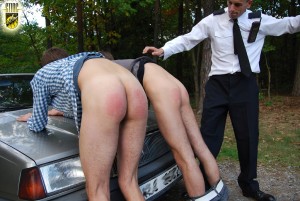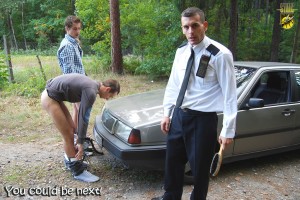 Link