Colonel Lee operates a fine establishment at the local House of Correction. In the wing which deals mostly with insolent younger gentlemen, his masters keep a firm hand on discipline. Woe betide any miscreant who goes up against the Colonels well honed system. The Punishment Room is always open.
First in the room today is Sadler (Paul Wolfe) His monthly report is way below standard and he's ordered to report to his senior officer (Johann Volny)
His wake up call will be a whipping with the switch whilst bent over the low punishment pony.
*
Click on the Read More tab in the tabs below to see more.
*
______________________
(#!#)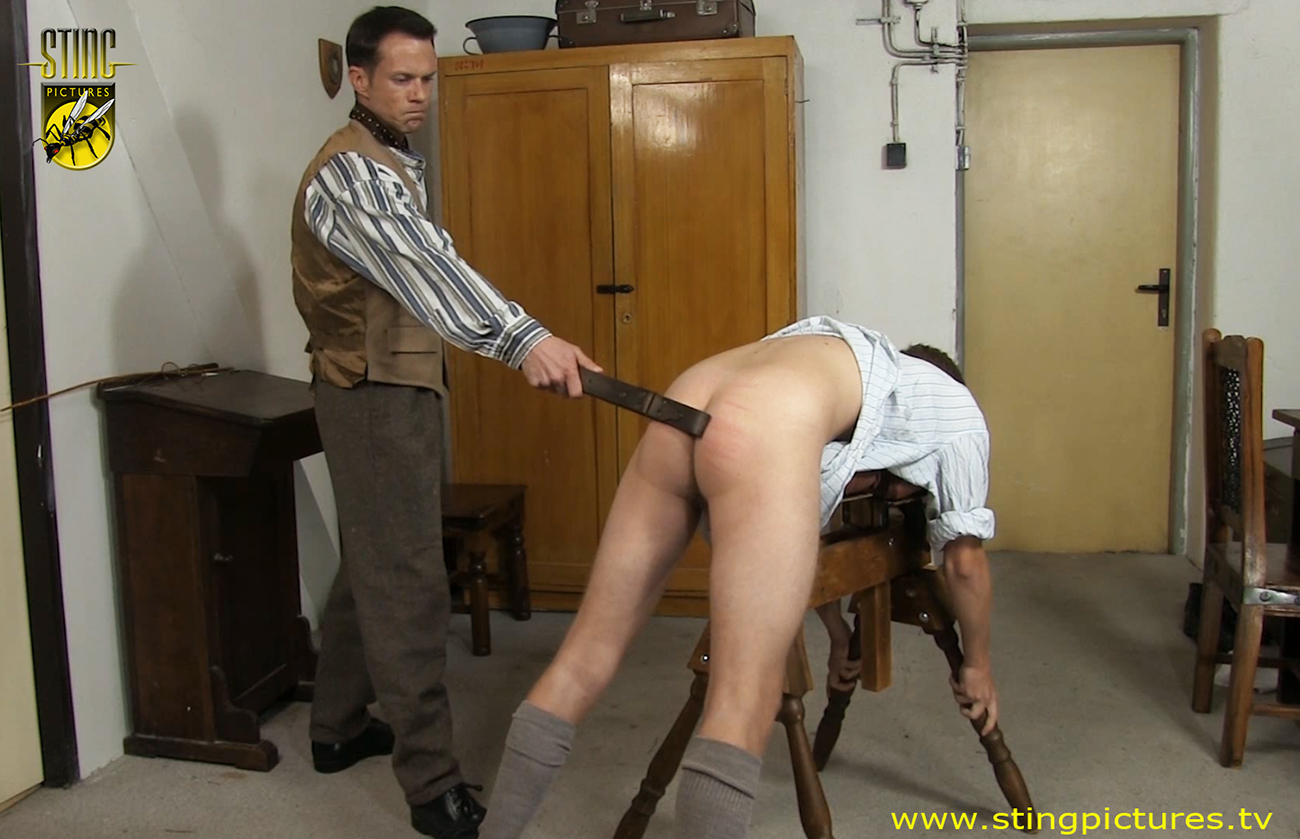 Then, with his bottom bared, the leather strap!
This will be swiftly followed by being taken across the officers knee for a traditional stinging spanking!
TO BE CONTINUED
In part 2 a second young miscreant, played by Jay Sheen, receives his dose of Victorian punishment
.
The video preview can also be viewed at Spanking Tube

.
Links
*
The Punishment Room 4 – in 1080p Extra High Definition
*
The Punishment Room 4 – in Standard Definition
*