When you need a job doing its often best to get the right people. When one Neighbour thought he was doing a local lad a favour in finding him an odd job he got a real shock!
The boy in question Derek (Robin Palmer) had been asked by the neighbour (Marco) to repaint the walls of a room at his house. The uncle had other business to deal with that day so left his nephew to get on by himself.
This was to prove a big mistake. Instead of getting on with the paining the lad decided to try his hand at some obscene artwork.
However, being even more naughty, he also helped himself to The neighbour's beer supply. This is not going to go down well when his Uncles returns. Perhaps he can paint out the artwork before then though.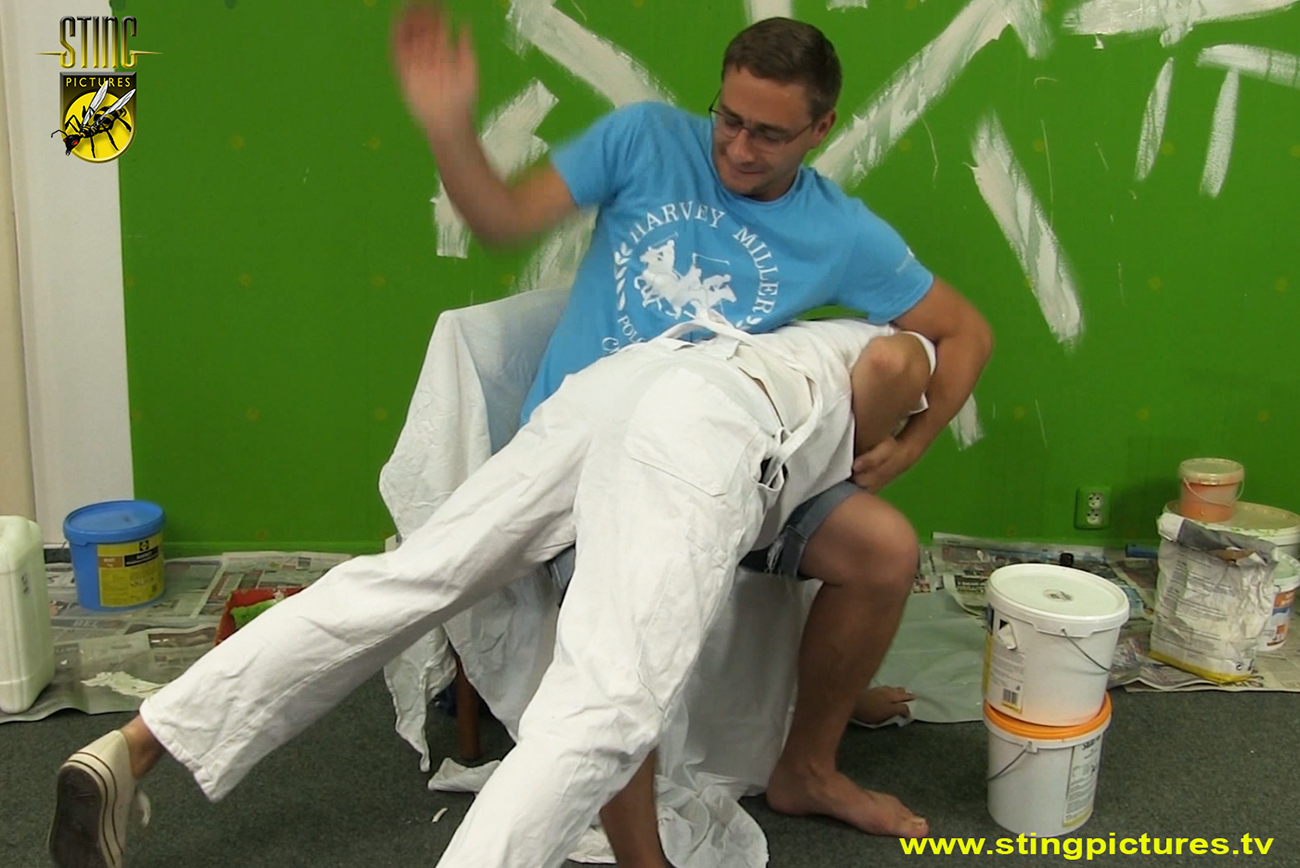 Too late! The neighbour is back and he's not a happy man at all. His young nephew is going to get the spanking of his life. How dare he abuse his home in such a way!
This boy needs teaching a real lesson and his bare bottom will be scorching red by the end of it!
Click on the Read More Tab in the Tabs below to continue
__________________________________________
(#!#)
This video features one of the longest OTK spanking scenes Sting has filmed to date – and Robin gets it!.
__
Robin Palmer plays naughty Derek
PREVIEW VIDEO TO FOLLOW
Links
Brush Strokes in 1080p Extra High Definition
*
Brush Strokes in Standard Definition
*