The latest Sting CFNM Discipline release is "Not On The Menu" starring Alessandro Katz, Naomi Bennett and Kathy Anderson
Click here or on the read more tab below to see the pictures and Storyline

WARNING: Sting CFNM feature young men being disciplined and spanked by Strict women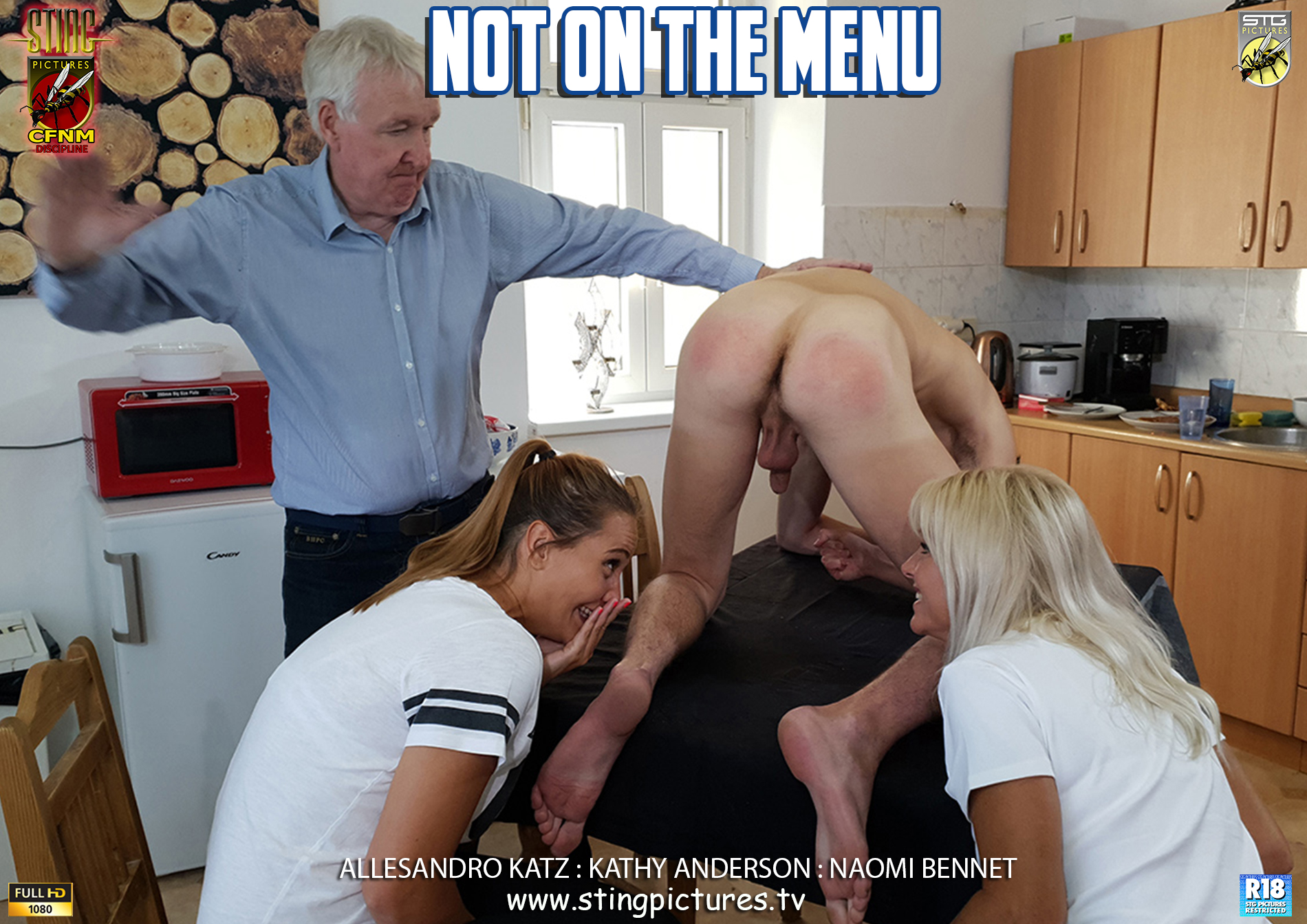 Sting CFNM Discipline: Not on the Menu
In this female voyeuristic film we find Michael (Allesandro Katz) in full view, on the receiving end again.
Its mealtime and Michael sits round the table with the rest of his somewhat dysfunctional gathering. Step sister and Step mother (Naomi Bennet & Kathy Anderson) look on and in the eyes of his Step father Rich, he's in the bad books again and is about to be made another humiliating example off!
It wouldn't have been so bad if he hadn't used a credit card that didn't belong to him, now he is in big trouble again. Found using it upstairs he is marched back to the kitchen and paraded before the two women. He' going to be punished severely and the whole episode will be in full close up view of the two ladies!

Alessandro Katz plays the long suffering Michael