The latest Sting CFNM release is "The Correct Dose" a medical drama starring Elliot Holman and Lola Prazack. Click Here or on the Read More tab below to see the pictures and video Preview
WARNING: Sting CFNM releases feature young men being disciplined by Strict Women
____________
Its time for Nathan's (Elliot Holman) sports injury check up but this visit will be more memorable that usual. The Duty Nurse (Lola Prazak) is known to be less than tolerant of troublesome young lads.
Unable to keep his sticky fingers in check Nathan soon finds himself on the wrong side of the feisty nurse. Getting up to no good while her back is turned is going to earn him a good bare bottom spanking.
This nurse takes no prisoners and knows how to administer a dose of discipline to correct the unhealthy ways of naughty boys like Nathan!
A good hard bare bottom spanking is the right prescription for naughty boys!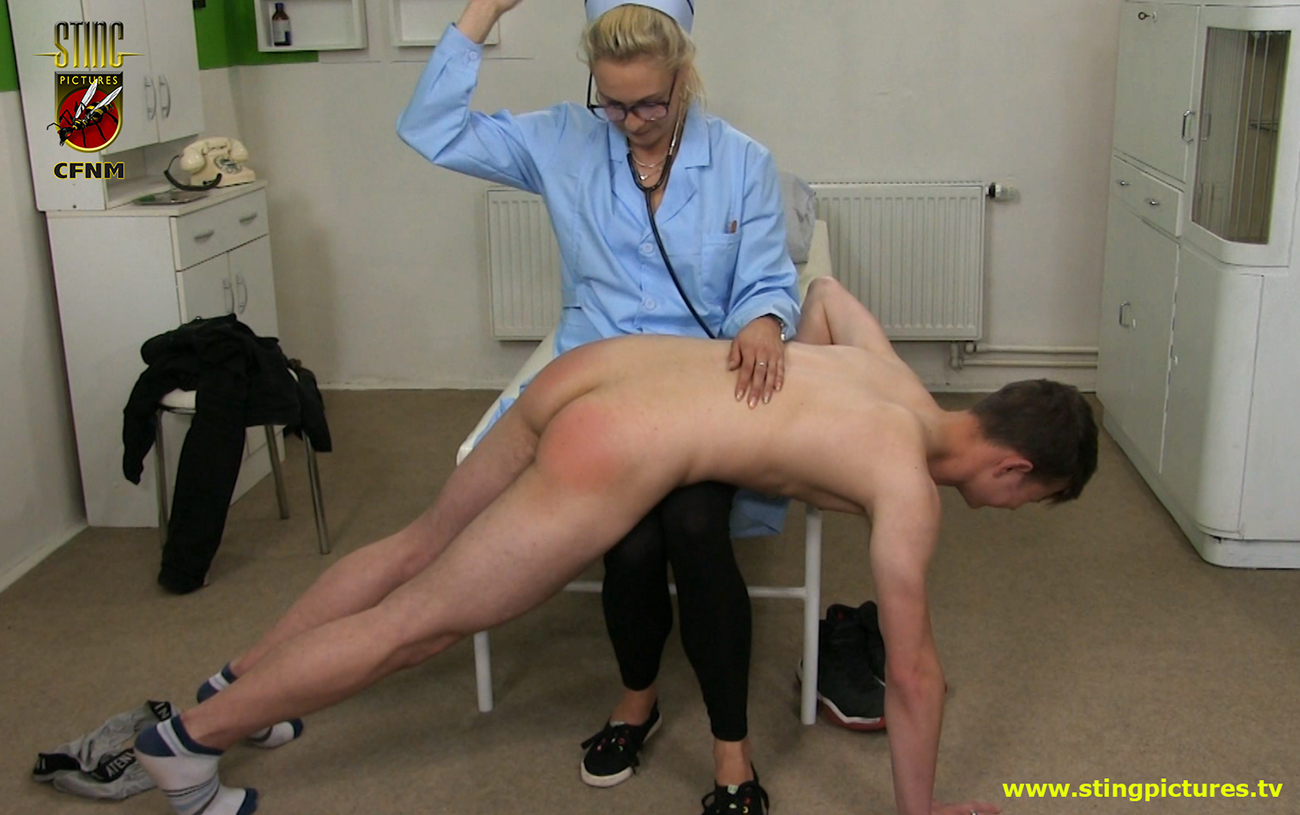 After the spanking its face down on the couch for further treatment, the nurse's leather strap is a perfect way to induce a burning and lasting cure for this wayward young lad.