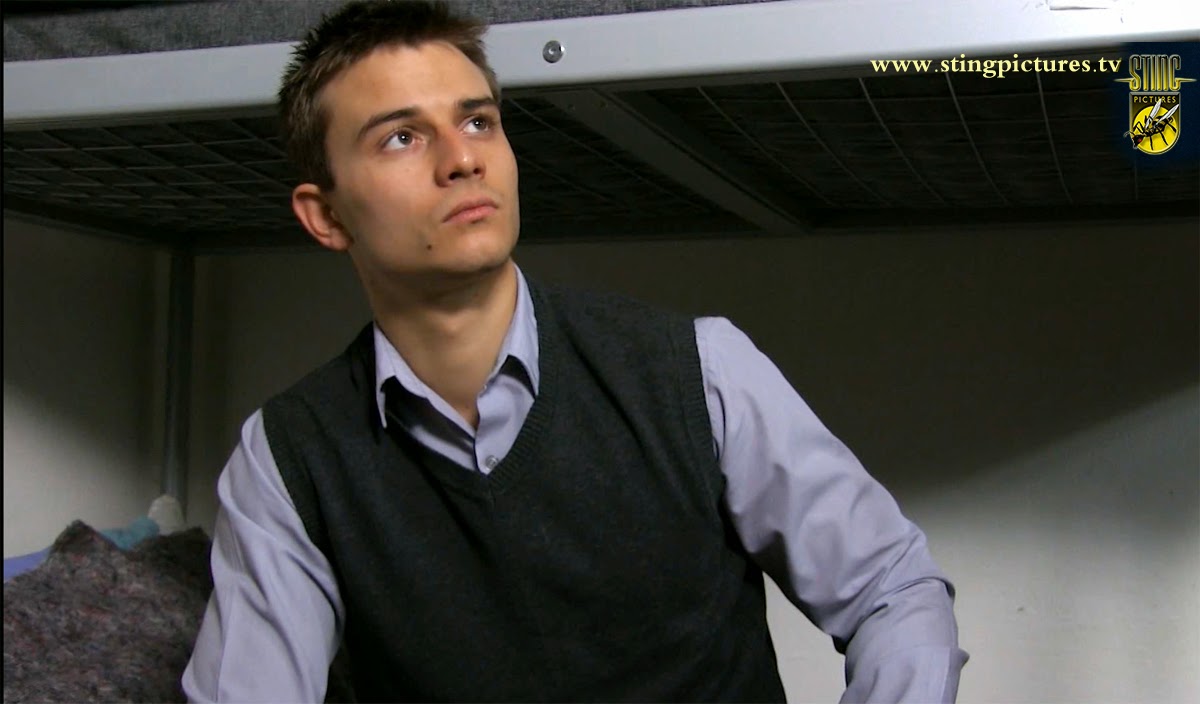 The prestigious Coombe Hall College is still keeping its newest batch of sixth formers in check. One of these seniors, Bennett (Travis McKinnon) is proving a real handful. He's been acting in a most childish way this term, like a junior in fact and the headmaster sends him to his own Housemaster, Mr Sharpe, to be punished like one.

Mr Sharpe (Marco) is a no nonsense master. Senior or not this muscular boy is still going over the knee for a good spanking. Williams and spanking however just don't go together and once over the Housemasters knee, bare bottom raised high, the air turns red!
.
Well at least Williams's backside does and so does the air with his constant expletives as Mr Sharpe's merciless hand slaps down. The lad's firm rounded buttocks are defenceless and no match for a skilled master. Now with his bare bottom raw and burning the Housemaster soon has the boy screaming for him to stop.
The boy needs to be taught a lesson he is far too above himself. Ordered to strip off his trousers Campbell is soon over Mr Sharpe's knee. Very quickly the deep burning sting on his smooth well rounded bare bottom becomes too much! His once blemish free backside is now on fire but Mr Sharpe has only just got started!
Next will be a good dose of the strap which will surely scold a fiery message in to this cheeky boy. Behave in future or else!