The latest Sting Special Price Classic is the June 2011 release
starring Sebastian and Andy Black – available for a limited period for only $5.00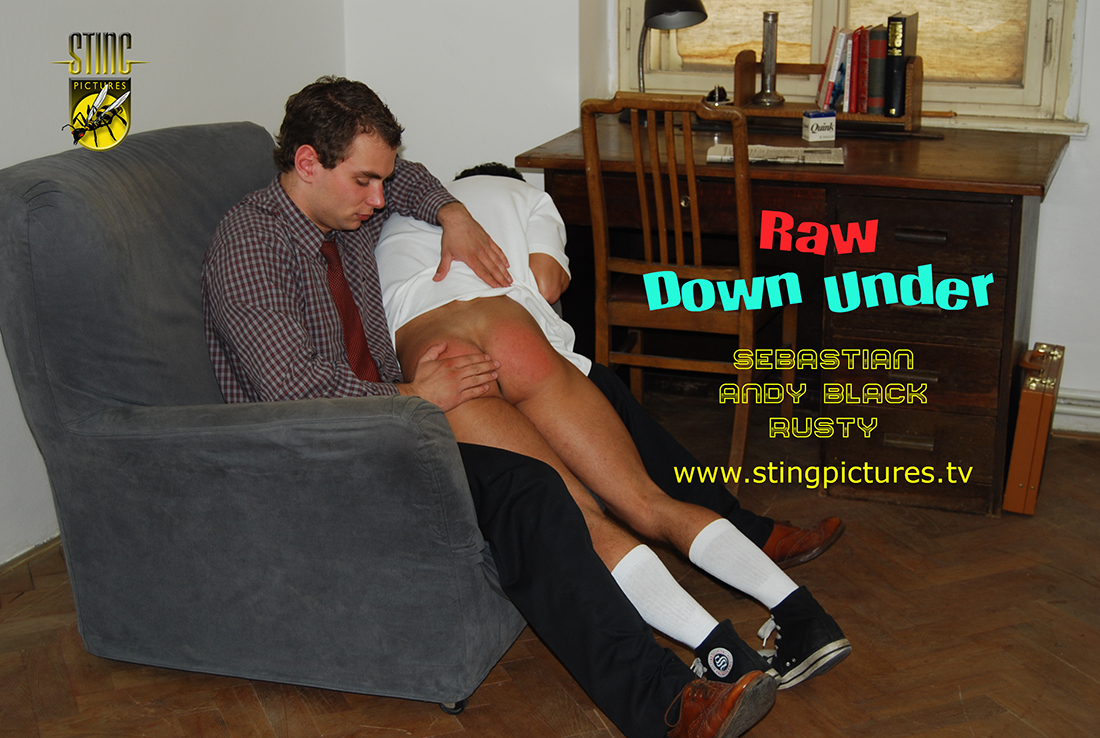 First Middleton (new Sting model Andy Black) reports to his house master for a month's worth of bad behaviour.
The punishment is split up in to an opening session of hard spanking dealing with the various misdemeanours that have recently occurred.
Each red blistering set is handed out after a reminder of why he's getting it!
*
Click on the Read More tab below to see more.
*
______________________
(#!#)
At the end of the spanking out comes the leather strap. An incident too involving the Headmaster car hadn't been forgotten and he had ordered the housemaster to include it on his charge sheet!
The leather strap now bites in to the already scarlet spanked bare bottom and things are getting just a bit uncomfortable for young Middleton.
Not quite satisfied the housemaster decides to introduce Middleton to his prized wooden Japanese rice spoon (as used previously in a Down Under story) this time Middleton bent right over the study armchair now squirms at every painful whack.
The very next day a junior master (Rusty) asks the housemaster if he may use the study to rapidly deal with another badly behaved Student. This time its Davies (Sebastian) ushered through the door by his ear! Davies has as usual gone too far and really annoyed the junior maser with his behaviour to the extent that a bare bottom spanking needs firmly laying on and hard.
First however the master decides to employ the flat polished side of a clothes brush firstly on the lads tight grey shorts then on his white briefs and finally on the boys now very sore bare backside.
Davies's athletic and firm rounded bare buttocks have not felt action like this in a long time and he's now very much regretting upsetting this strict and determined young master.
Tonight in the dorm for sure Middleton and Davies will still be feeling Raw Down Under!