One young guy, McKenzie (Pavel Novy) seems to have yet again upset the senior Coach with his bad behaviour.
*
No time is wasted in putting McKenzie across a knee and administering a firm spanking.
*
*
Click on the Read More tab in the tabs below to see more.
*
______________________
(#!#)
To make sure the youth really gets the message this time round a leather strap is taken from the locker and instantly the sound of it cracking down on McKenzie's bare backside rings round the Gym.
*
(This was Pavel's first Sting movie, and Sting built Pavel's audition in to the film so this really was the first time he has ever been spanked or received a leather strap across his bare butt)
*
Next up the young assistant coach Jonny McIver (New Sting top Eddie Savion) has had to break up a fight between two basketball players in training. The senior coach is not happy and orders him to deal with the two lads. Jarren (Leonardo King) has punched another player, Wade (Riley Smith) and as such is to be dealt with more severely.
*
cIver starts by spanking both lads red raw seated on a Gym bench but it's not the end of punishment for these two hot heads.
*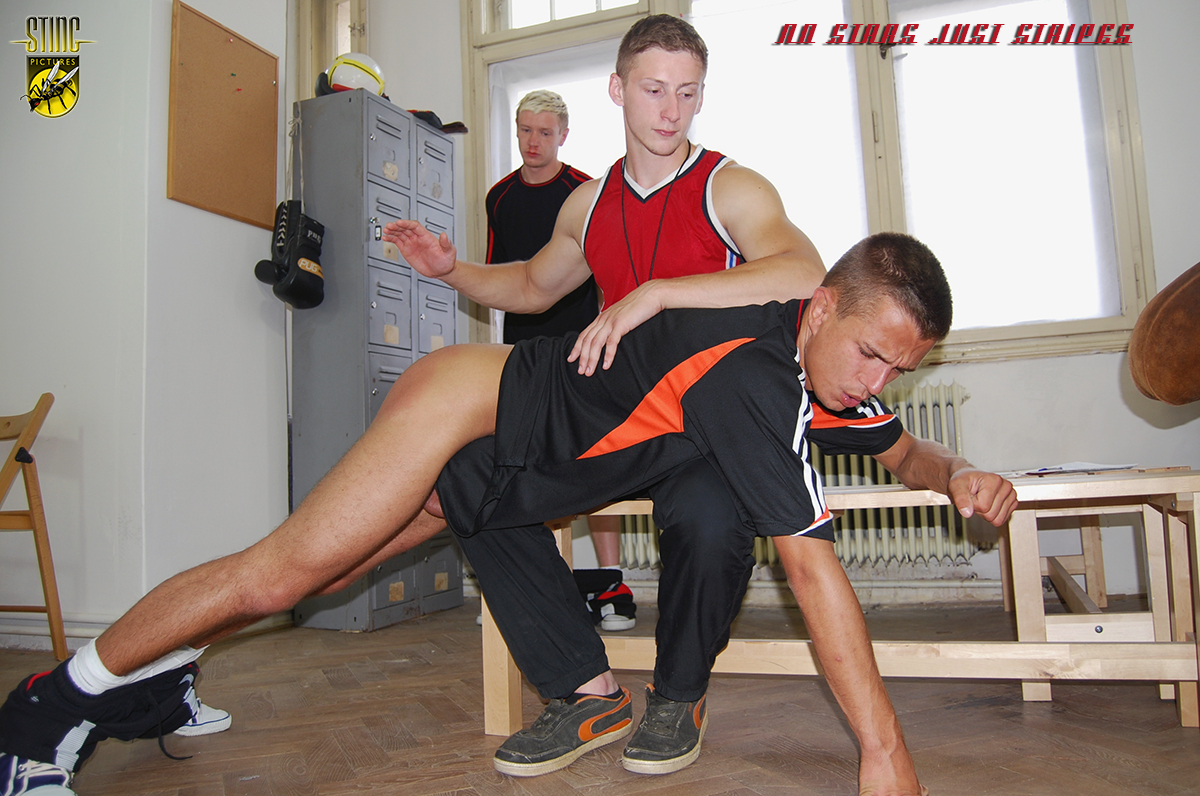 TO BE CONTINUED
In part 2 the two bad boys feel the sting of the paddle and the young coach gets a taste of his own medicine.
.
The video preview can also be viewed at Spanking Tube shortly
.
***
Links
*
*