The latest Sting Special Price re-release video is
Angry Step Dads 6
Starring Luke Radley, Justin Maher and Johan Volny
HD Only $13.99
Standard only $8.99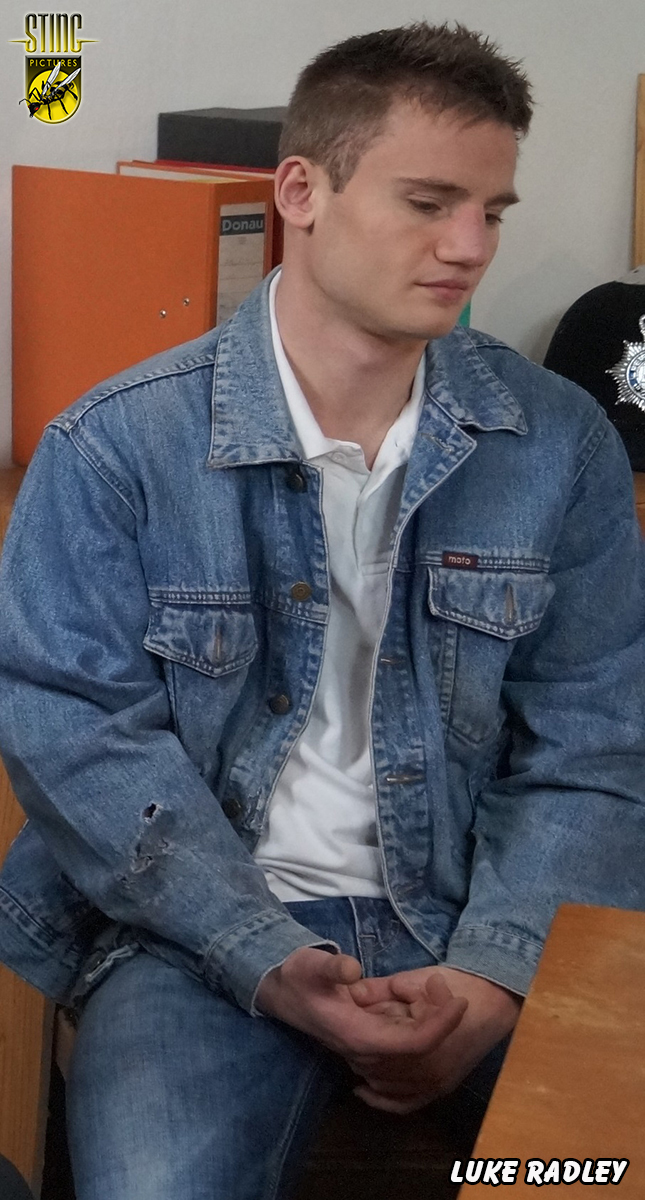 Angry Step Dads 6 – While Dad's Away

Young Derek (Luke Radley) has a keen interest in motorbikes. This is quite natural in a lad of his age, however being tempted to borrow one without its owner's consent has led to a major problem. Now sitting in a Police station it's clear that because of his previous misdemeanours he's going to go away for a long time.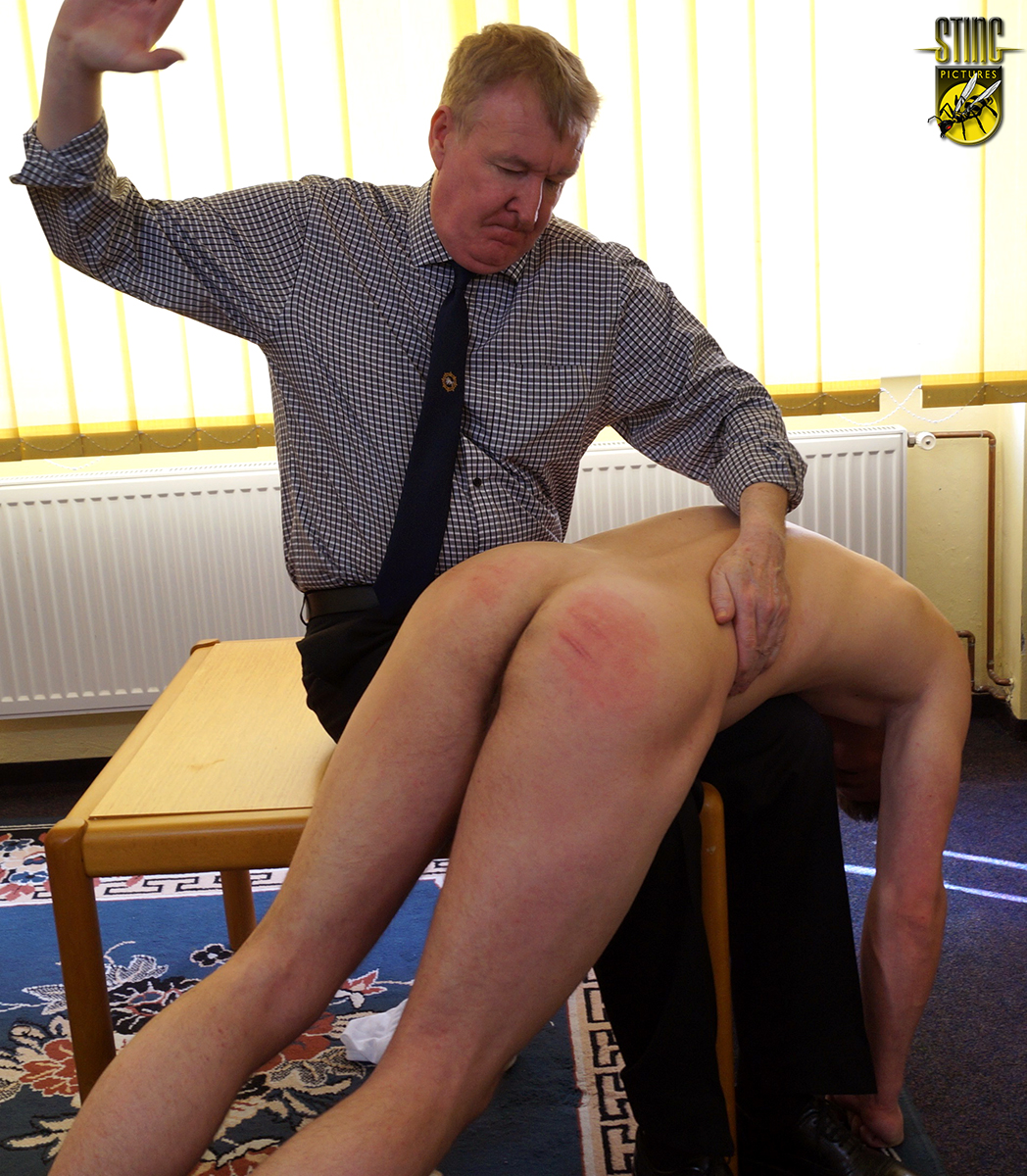 Luckily for him, his long-suffering Step Dad and the local Police officer are very good friends. A deal is made and Derek is sent home to be given a good hiding. He might be older now but that's not going to stop him getting a good over the knee spanking for starters.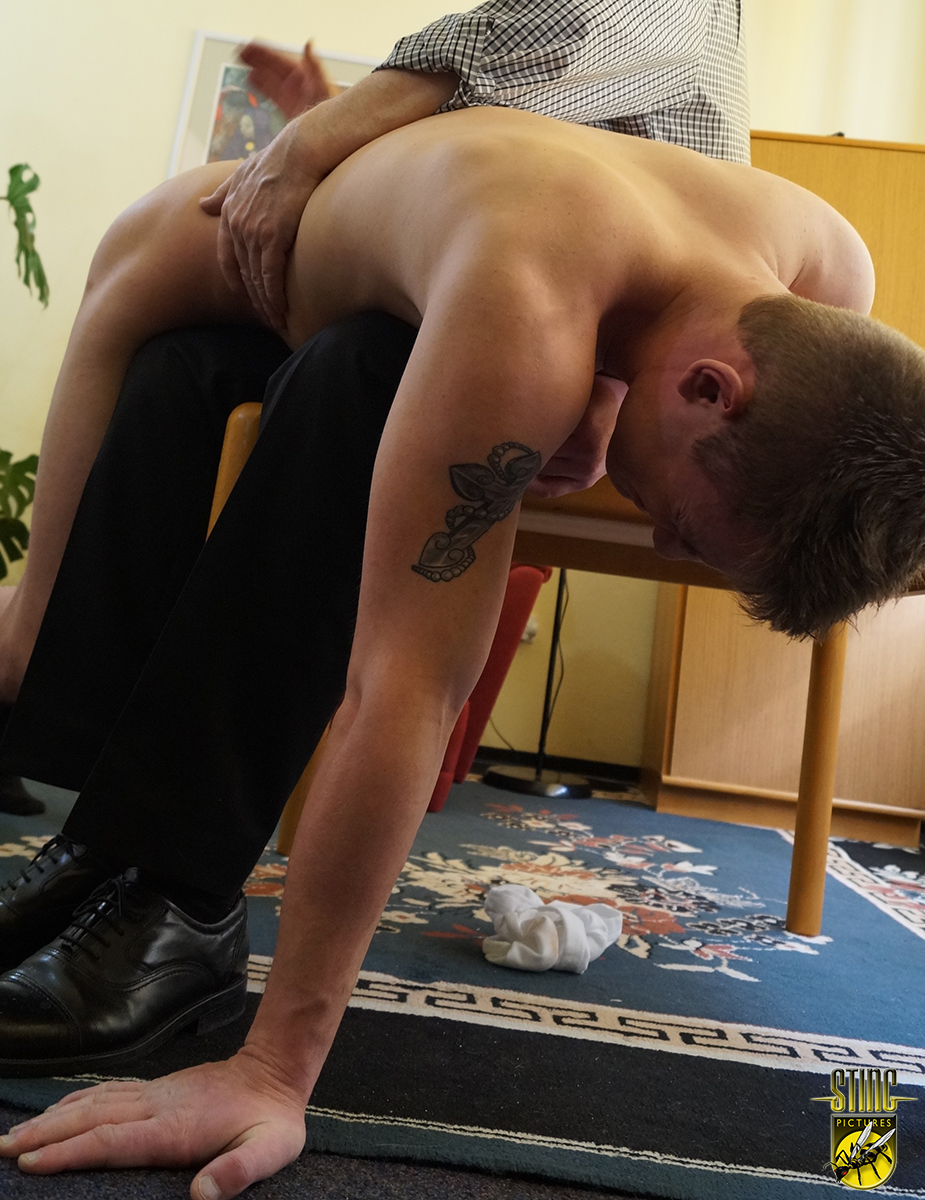 *
Click on the Read More tab below to see more
*
______________________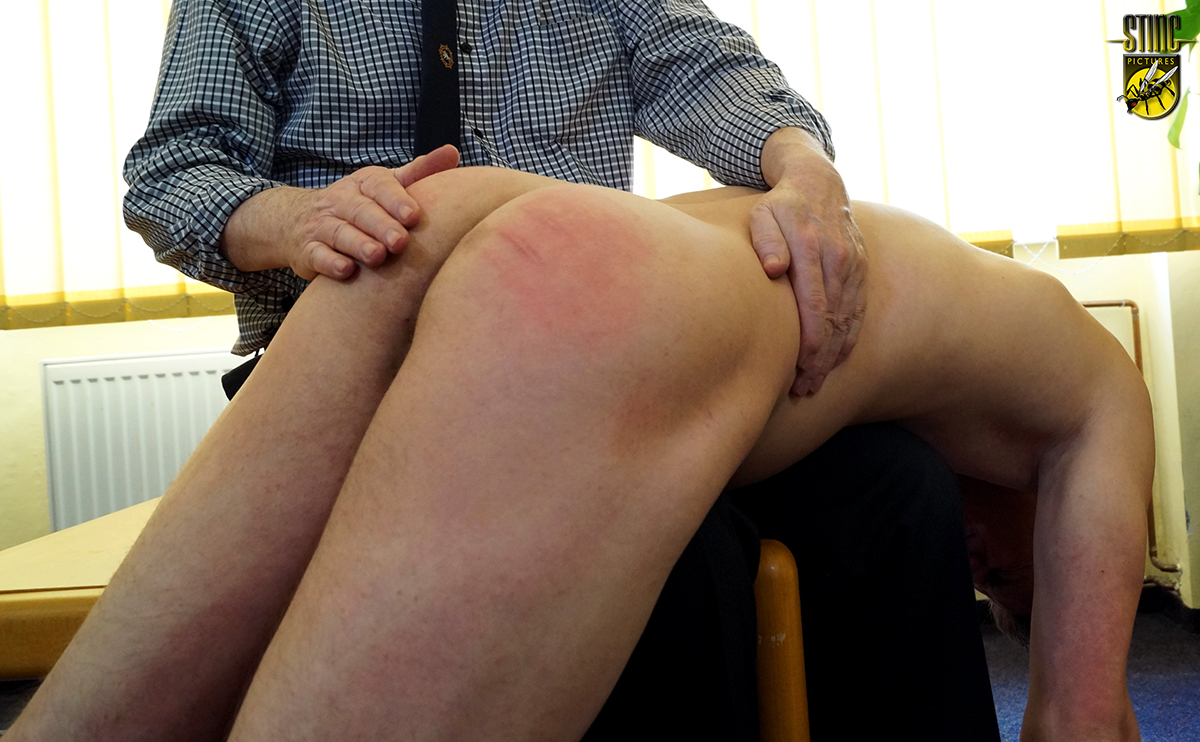 Writhing around, his bare bottom glowing red, it's like he is a young lad again. The humiliation isn't over, though, and this session of discipline is intended to be remembered.
Now the old leather strap and rattan cane will be used! Derek backside is now burning raw and his low tolerance level of the pain is clear to see.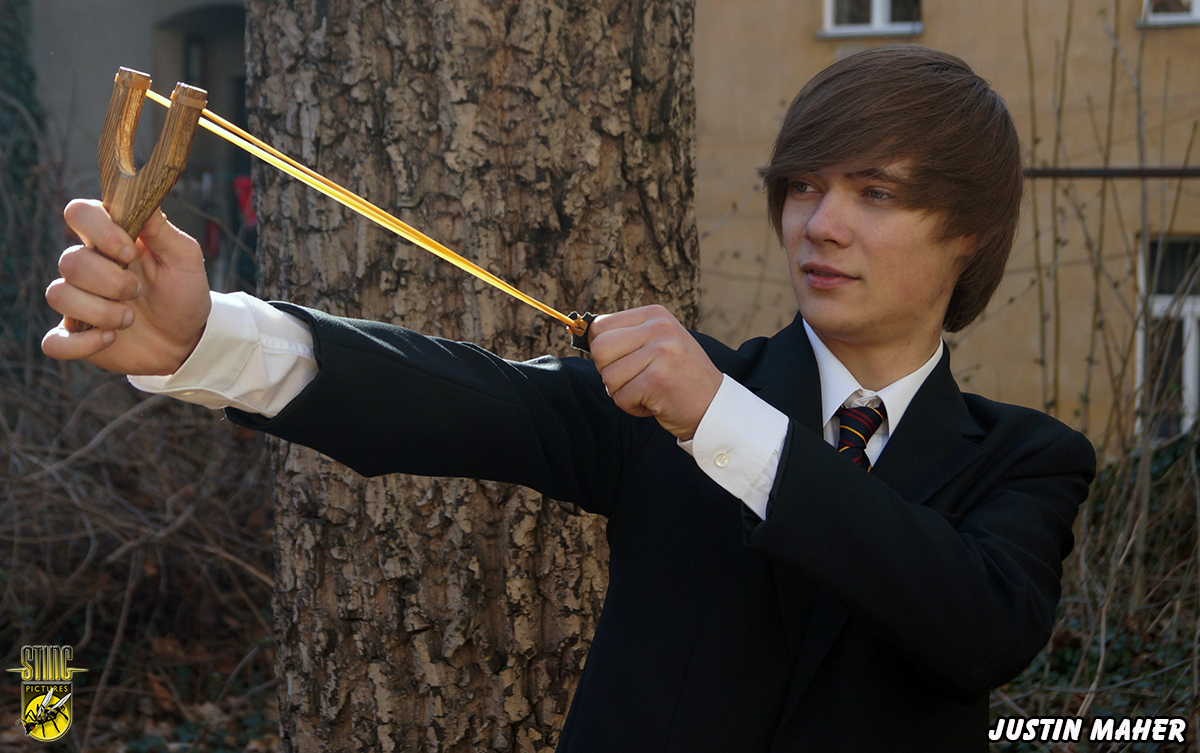 Justin (Justin Maher) is a lad who has got himself in to trouble at school in an incident involving a catapult. He is ordered by the Headmaster to take a letter home to his guardian (Johan Volny) who is totally unamused at the lad's latest escapade.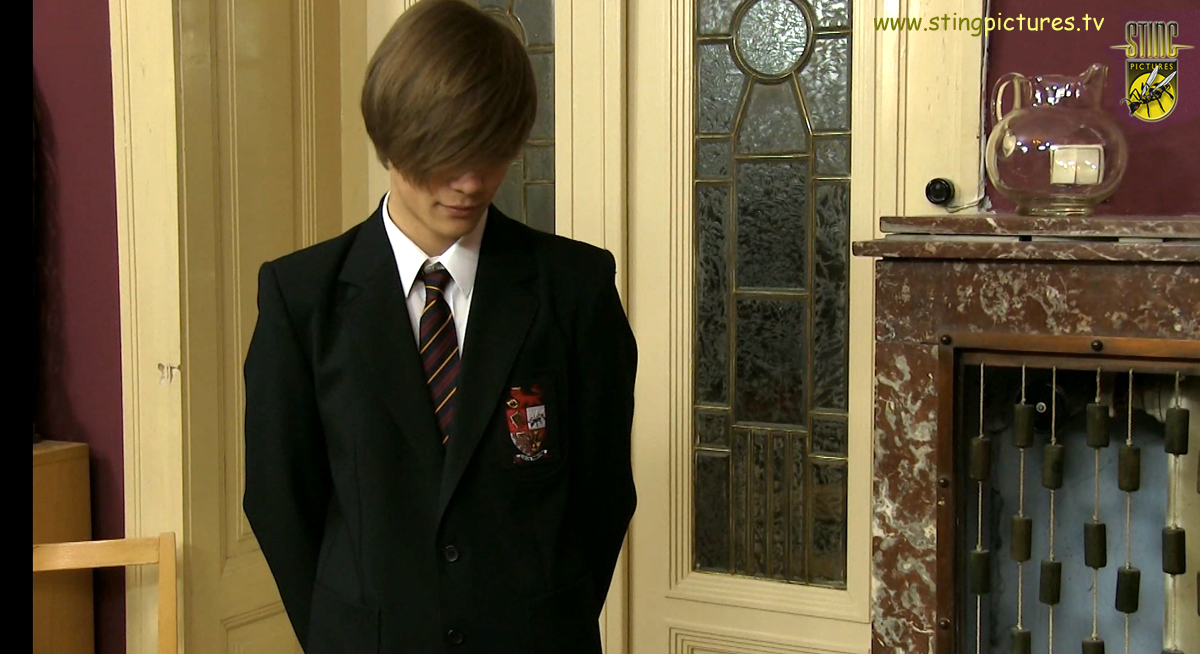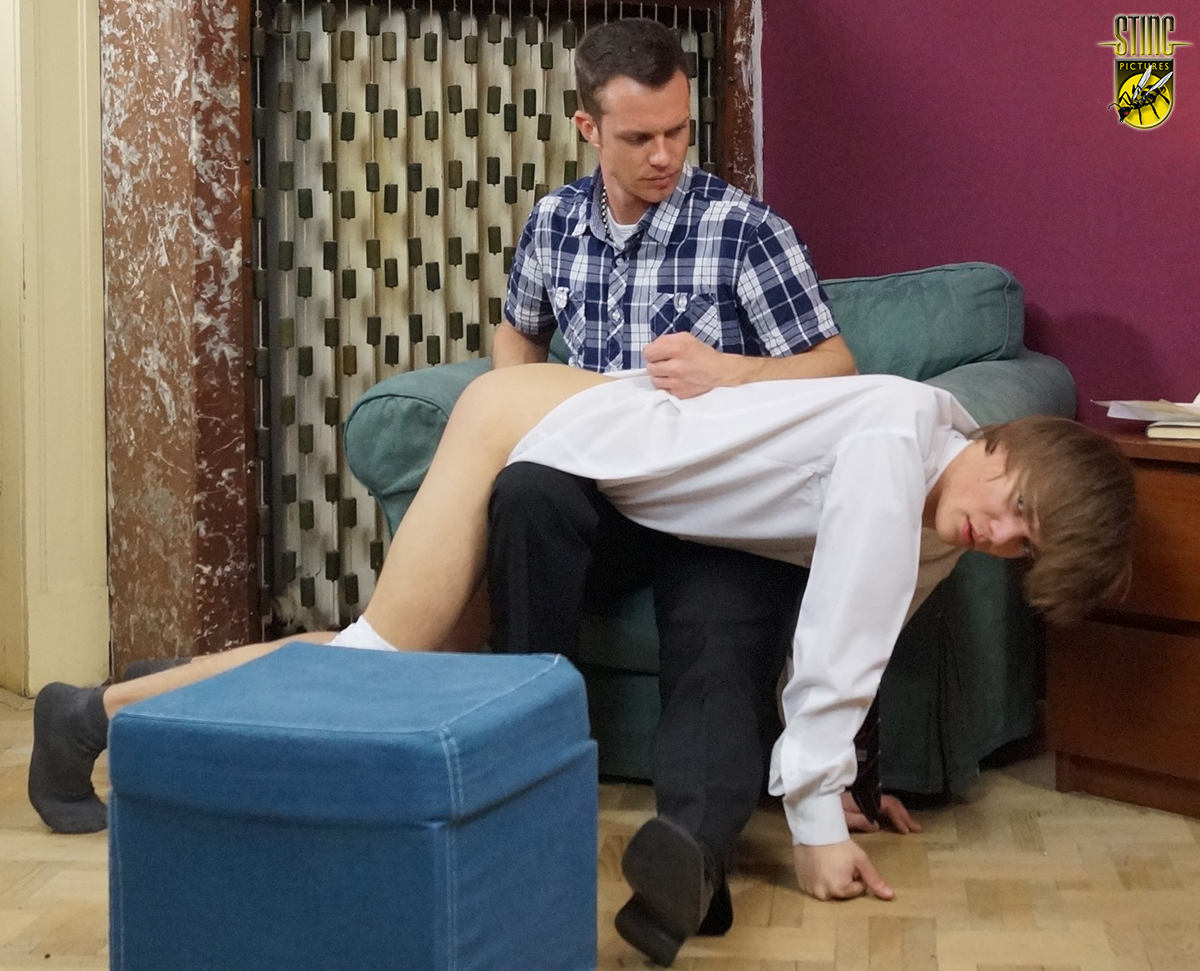 It's a crucial time to be studying now, and his mind should be on other things. To help him focus, his Step Uncle orders his trousers off and puts the arrogant lad over his knee. Justin reluctantly does as he is told and gets ready to feel the flat of Mr Volny's hand cracking down on his youthful bare bottom.
This is all well and good, but this time the message needs reinforcing. To do this Justin is hauled high over his Step Uncle's knee and a leather strap is bought down on to those raw already spanked butt cheeks. The leather bites and scorches the boy's upturned, reddening bottom until the final painful crack signals the end. Justin stands and tearfully acknowledges that he'll behave himself much more in future at school.
Links
*
Angry Step Dads 6 – in 1080p Extra High Definition
*
Angry Step Dads 6 – in Standard Definition
*
This video is also available through Sting at Clips4Sale for customers who wish to use an alternative processor.