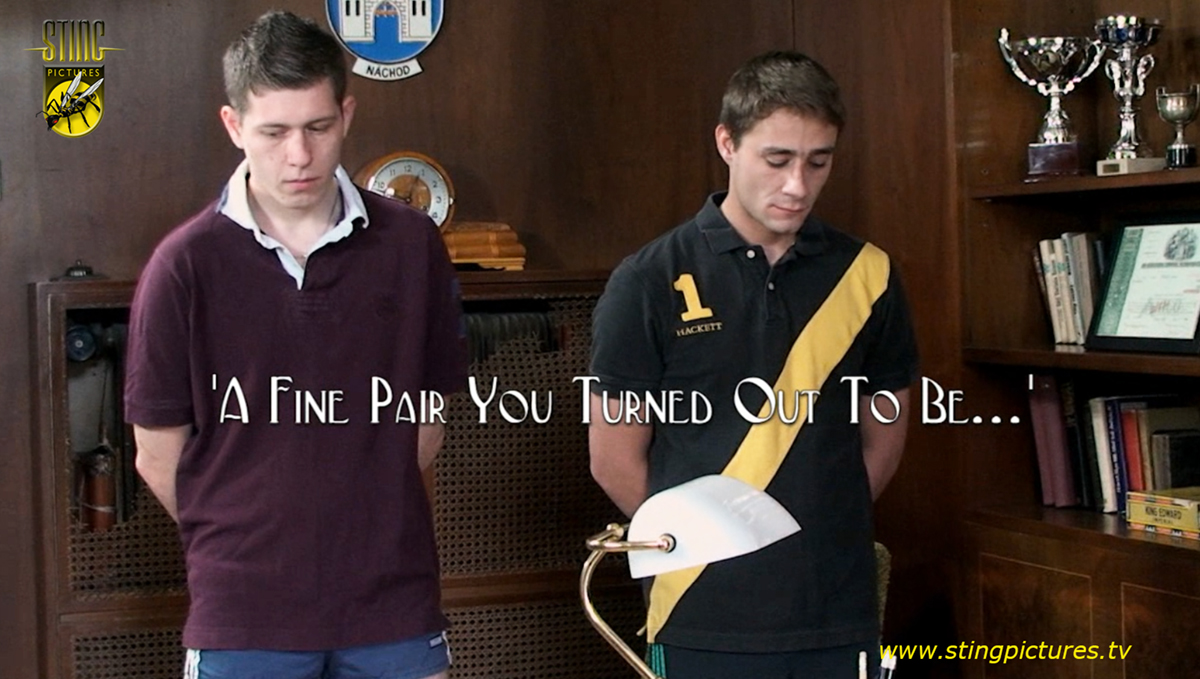 This he does by giving both these senior lads a lecture on manners and a humiliating stinging spanking whilst over his knee.
*
Click Here or on the Read More tab below to see more pictures.
*
______________________
(#!#)
The spanking is followed up by a caning on their bare bottoms with both boys bending over the Headmasters desk.
.