Starring Travis McKinnon, Adam Black, Kurt Maddix and Marco
Taking a look at domestic discipline Home Rules follows the fate of two lads who have turned their back on the founding principle of my house my rules.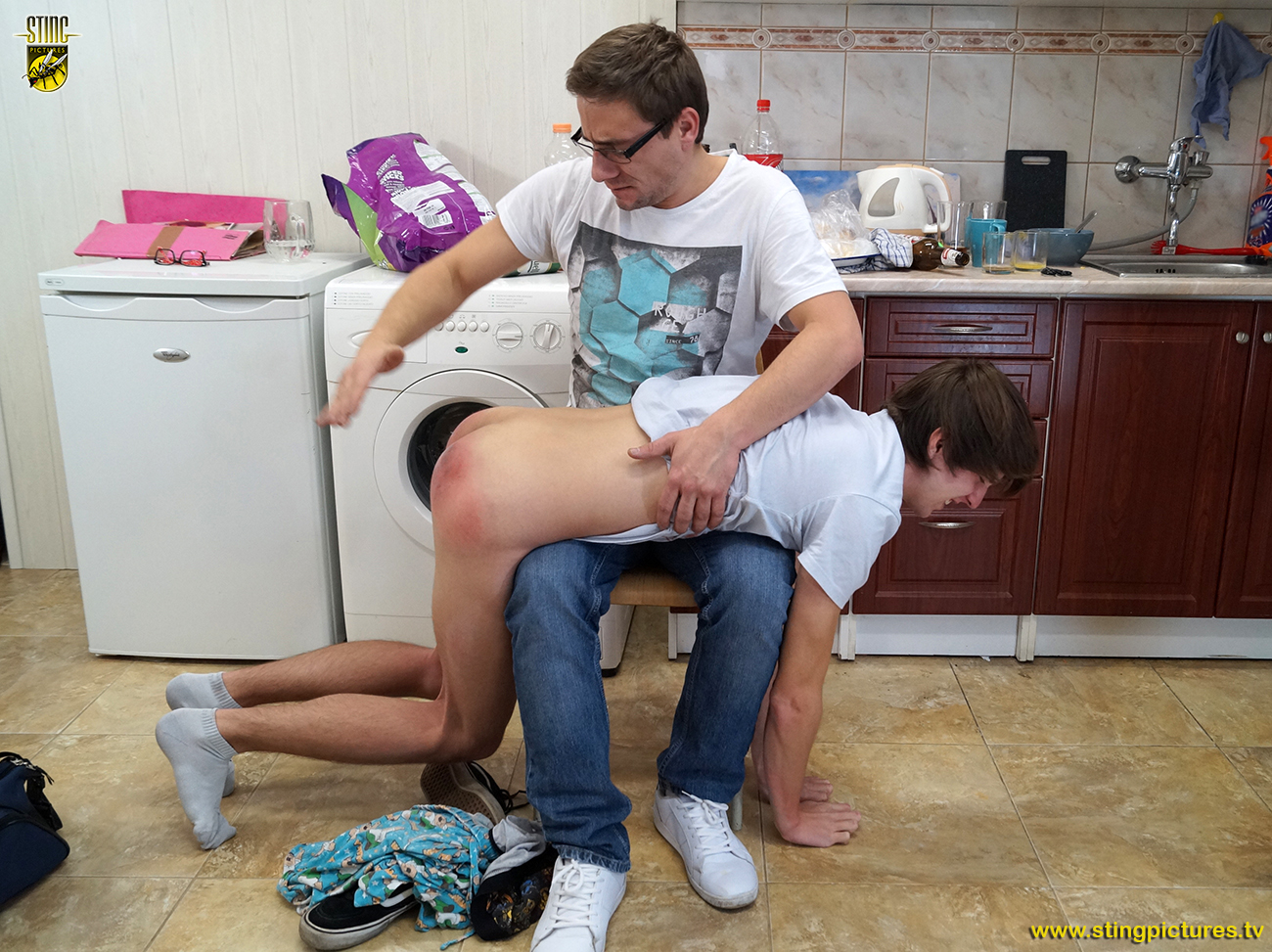 First up is party boy Kurt (Kurt Maddox) Taking advantage of his step Uncle's absence the lad decides to have a party. The end result in the kitchen is total devastation. The boy is later found hungover and sitting on the floor with the kitchen looking more like a rubbish dump.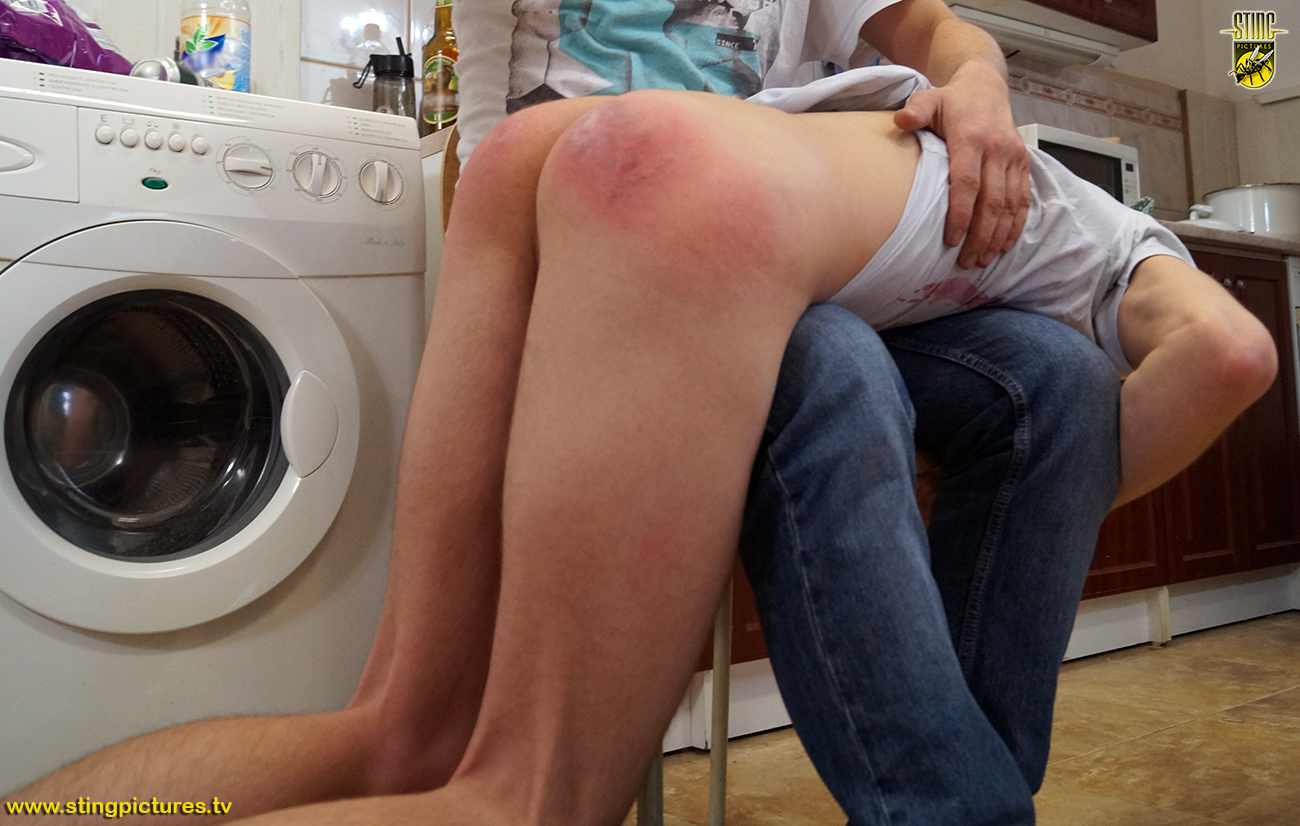 His step Uncle (played by Marco) is none too pleased and takes this insolent mess maker over his knee for some home-grown discipline. The resulting spanking is well laid on leaving the lad's bare bottom a burning red.
*
Click Here or on the Read More tab below to see more
*
______________________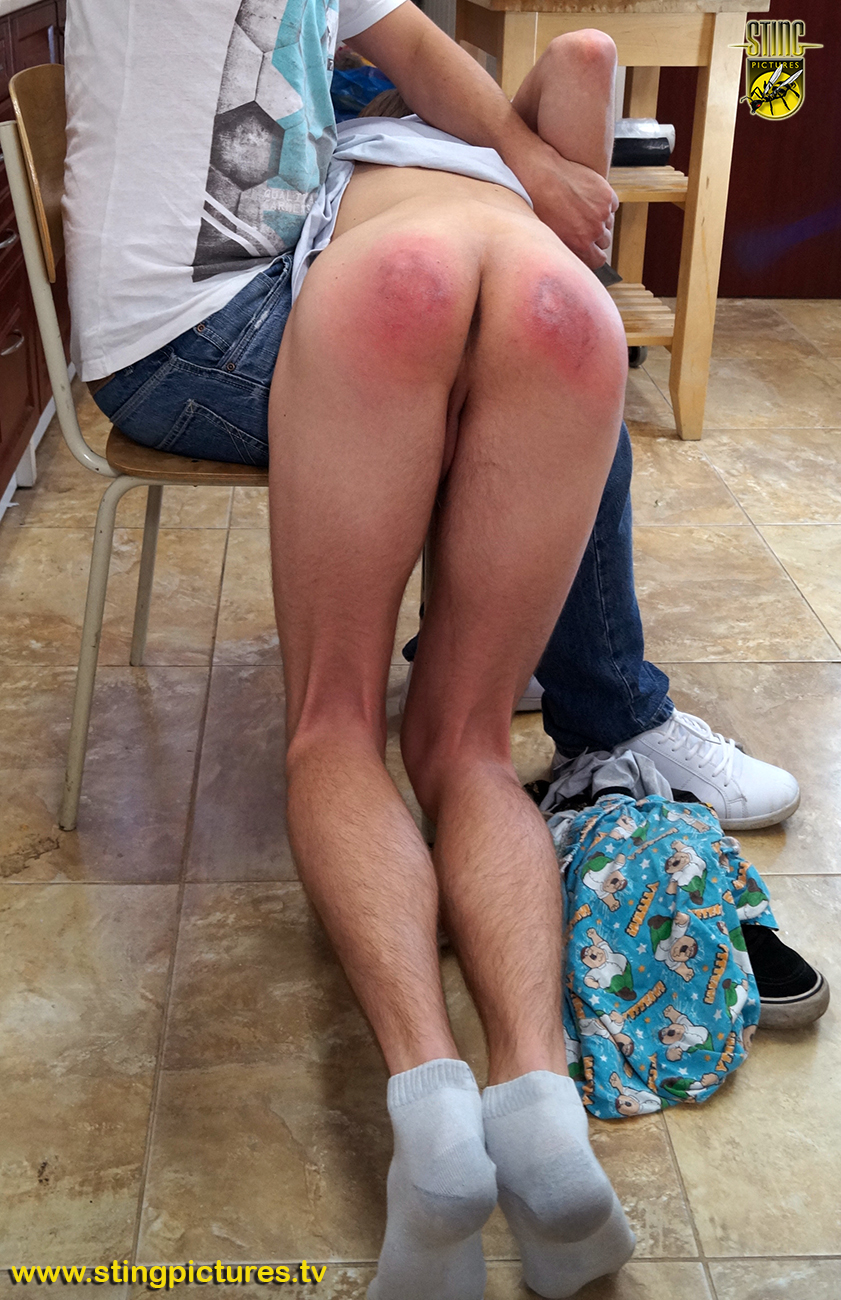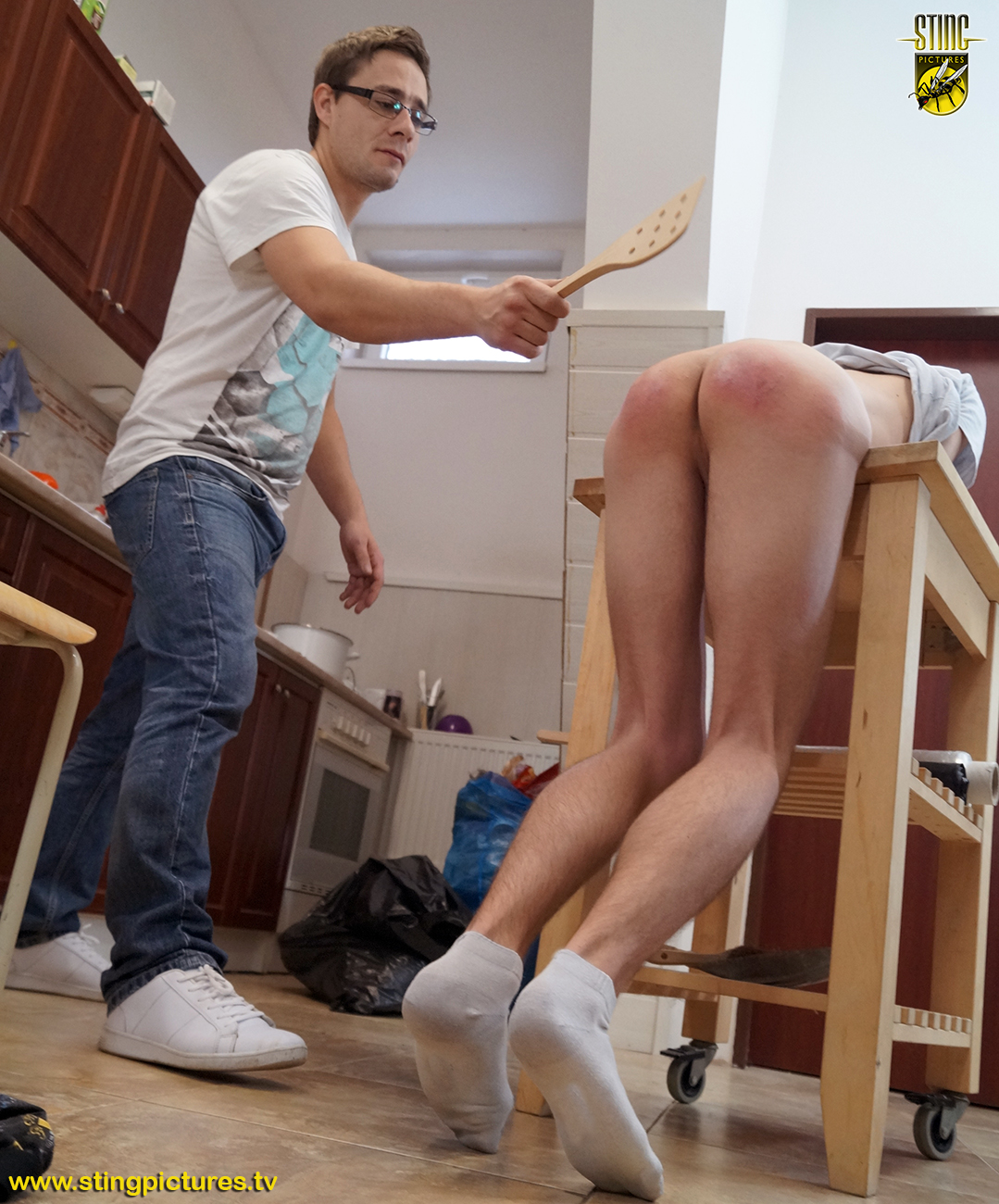 Now he can't sit down, but he can start on the washing up! Well yes but now his step uncle is pulling out the chopping table! The boy is going over this to complete his punishment. The kitchen has got to be the place to find a suitable implement and nothing works quite so well as a holed wooden spatula!
The lad's poor red and scolded backside has really taken a whacking, but now the finale is going to include some burning swats with a stout wooded ladle. This lad is certainly learning not to stir up trouble again in more ways than one!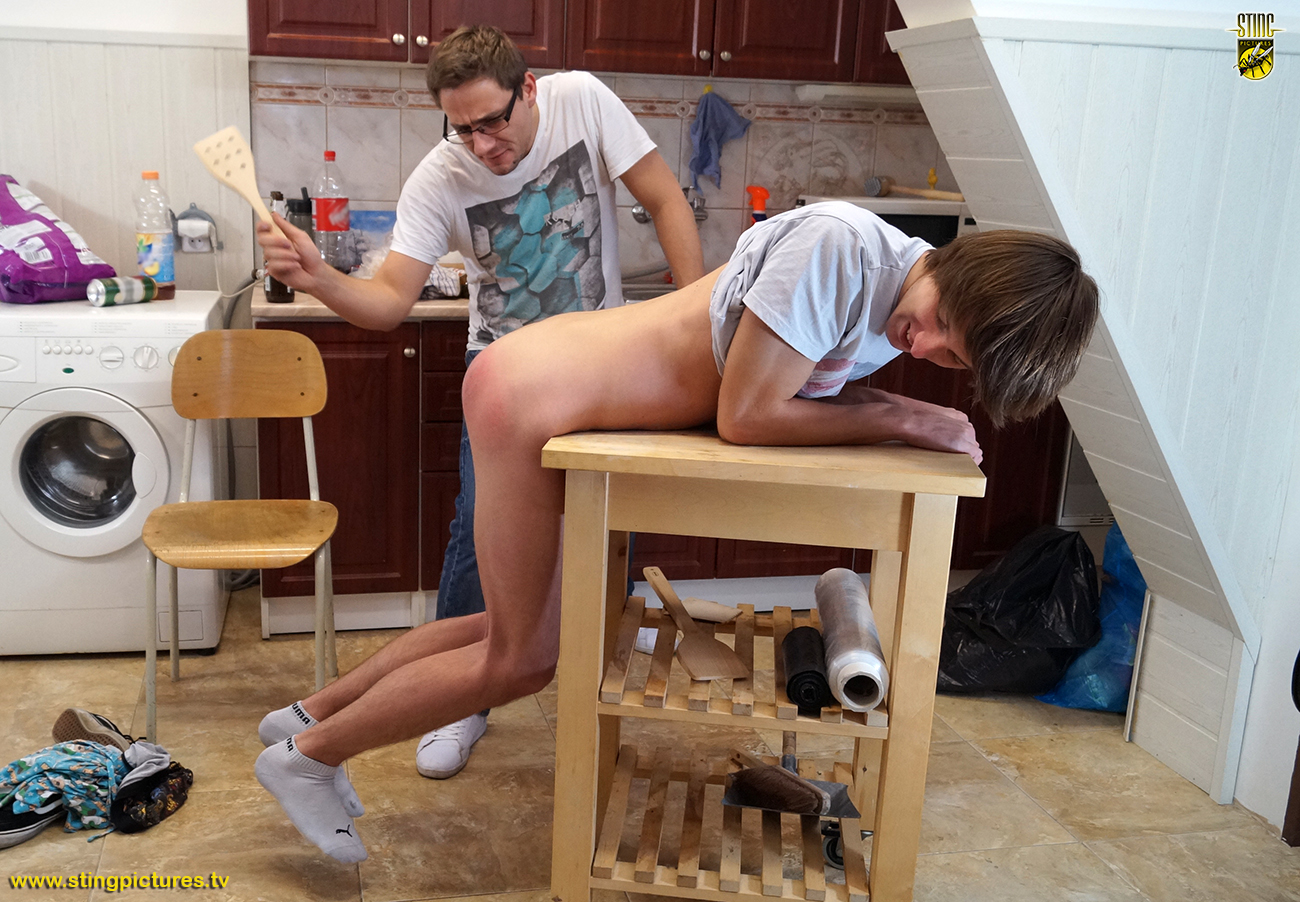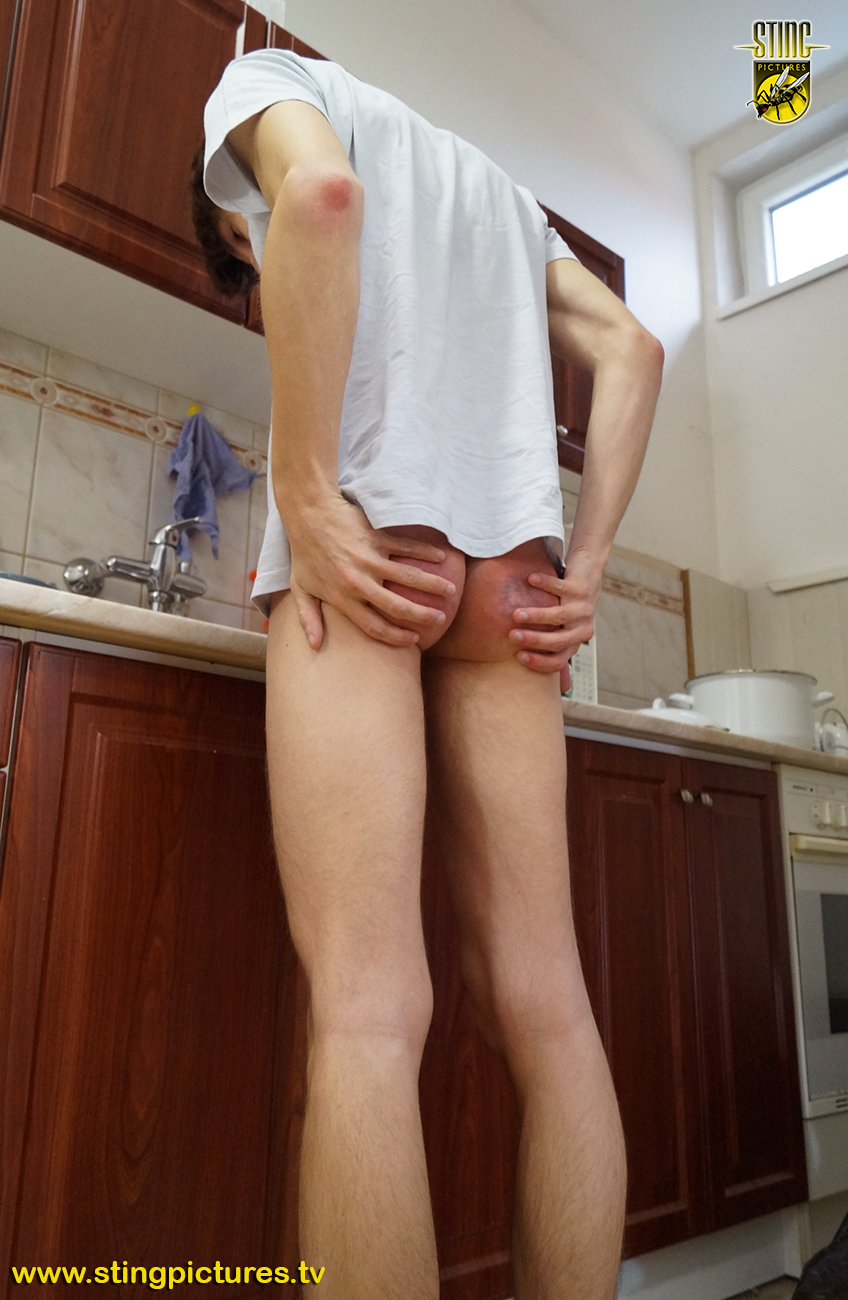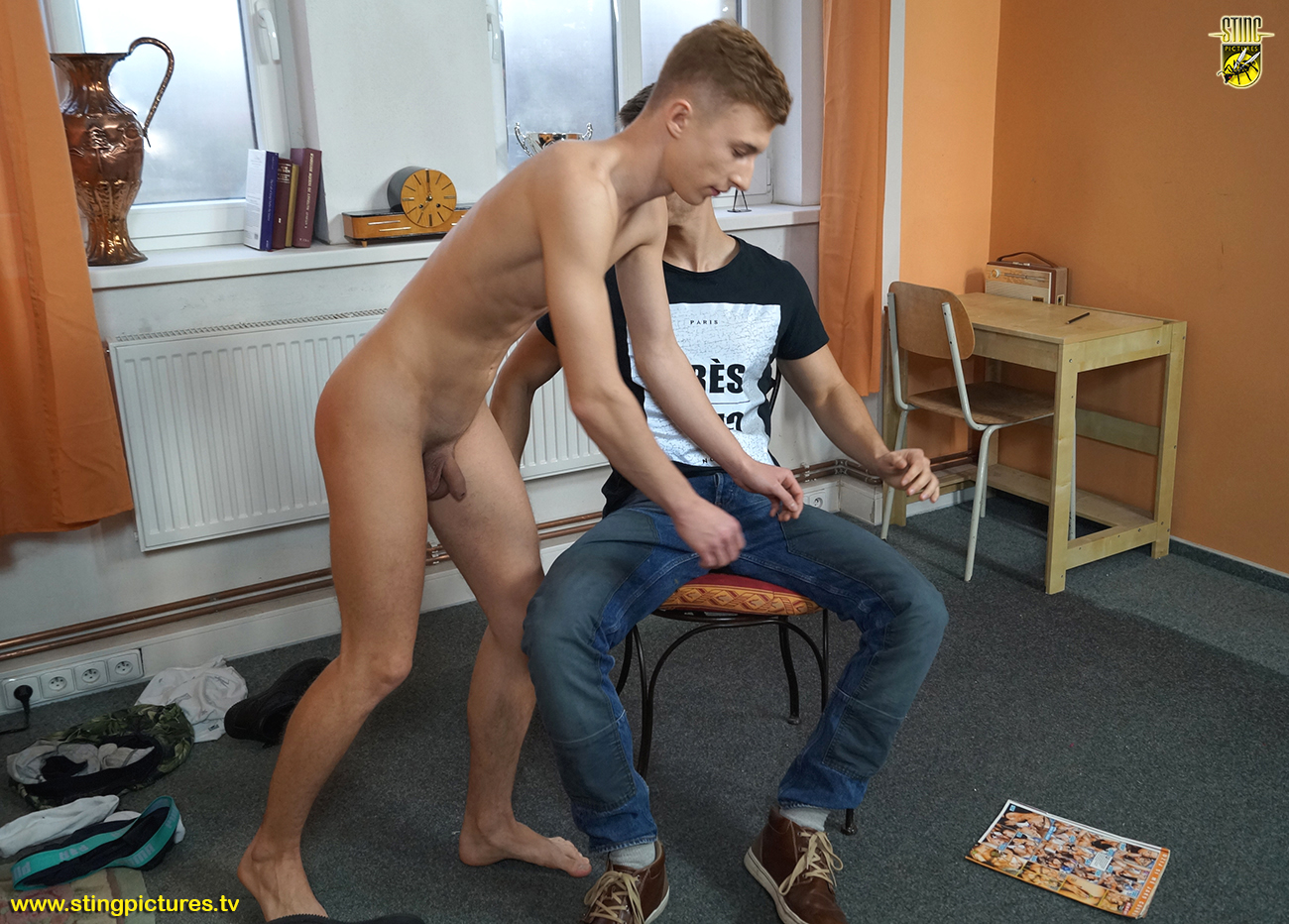 Elsewhere, another boy (Adam Black) has crept in to his older stepbrother's room and purloined his porn magazines. Thinking he won't be back for ages the young lad begins to really enjoy the contents.
This is no time for anybody to walk in! Too late, his older step-brother (Travis McKinnon) has come home early. Bursting in to the room he is met with a very unwelcome sight. Furious, there and then, he takes the young porn thief across his knee. His magazine, his bitches, means he's going to set fire to his younger step-brother's bare bottom with a good spanking!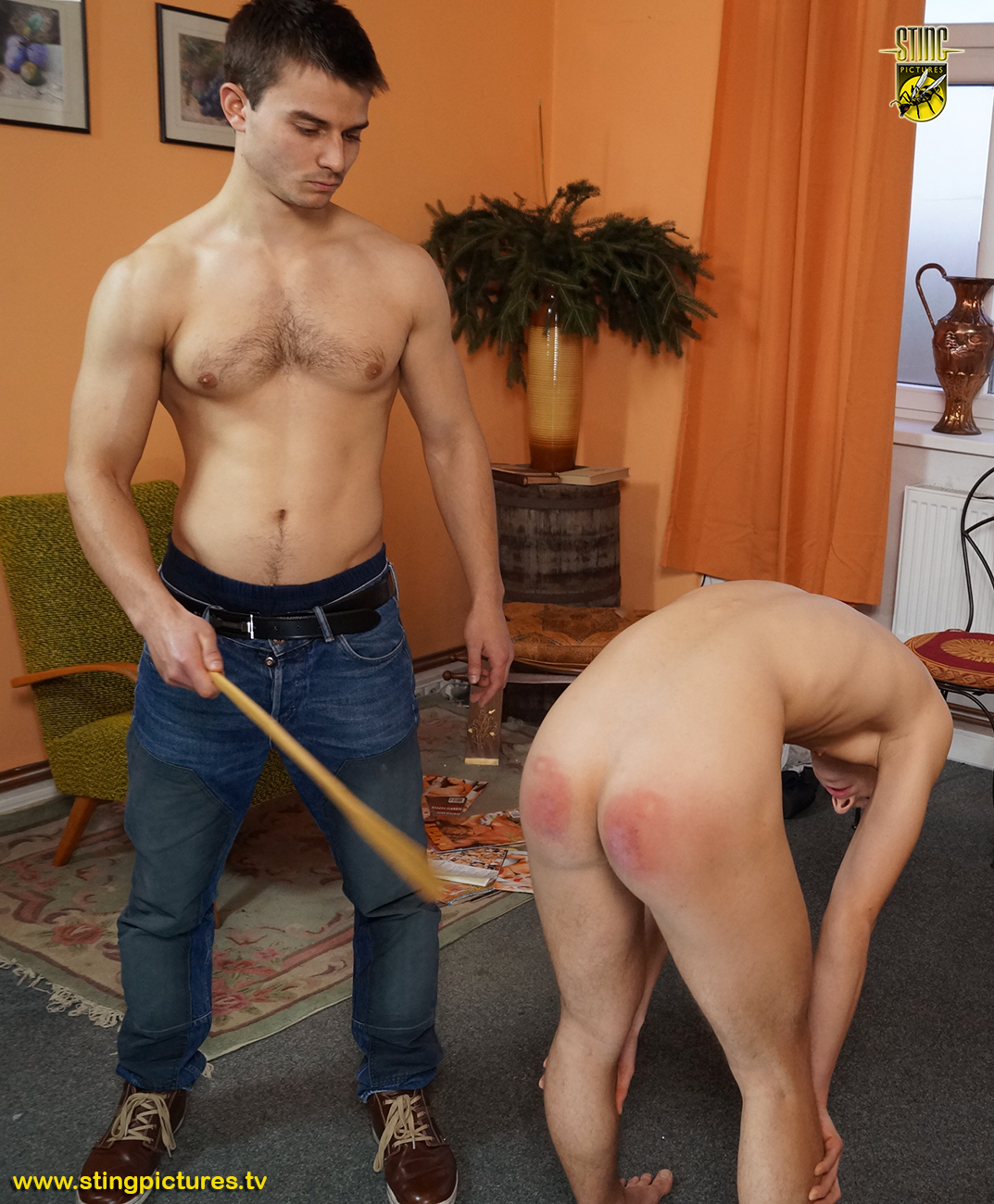 The stinging smacks ring out and the boy's well-rounded butt cheeks change colour fast. His older brother is fit and muscular and intends to teach this young villain some manners. Its not over yet, that oriental bamboo shoe horn in the corner looks like it could be put to some good use. Now bending over and touching his toes the magazine thief is feeling the biting and scorching crack of smooth bamboo on his already well spanking bare buttocks. There's nothing erotic about this, it burns like fury!
Links
*
Home Rules – in 1080p Extra High Definition
*
Home Rules – in Standard Definition
*
This video is also available through Sting at Clips4Sale for customers who wish to use an alternative processor.