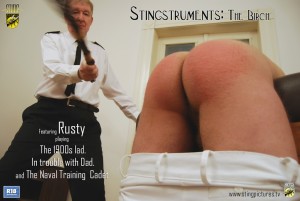 Probably as well known as the rattan punishment cane it was also used in schools, Borstals, Prisons, Naval training ships and many judicial institutions across Europe. Firstly in a 1900's House Of Correction a young strapping tearaway (Rusty) receives a sentence of 24 strokes held securely over the traditional birching pony. As the strokes build the legendary growing sting of the birch takes effect. Soon he is twisting and growling, his bare backside burning red as the biting twigs land very hard!……….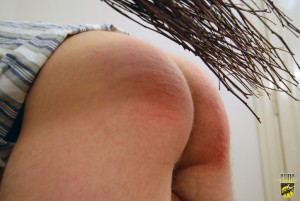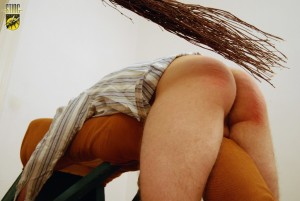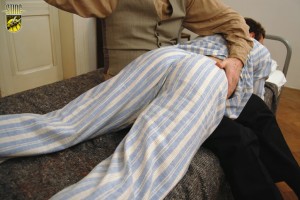 Next up, wearing his stripped Pyjamas, it's a good old traditional spanking from his dorm master none too pleased that the lad has been in trouble. This hard slapping over freshly laid birch strokes brings more hell fire to the lad's already well-marked bottom! ………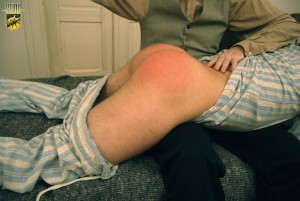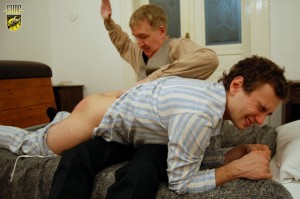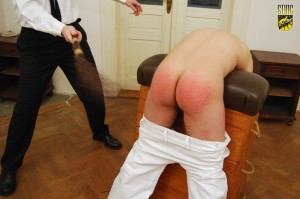 A further scene features another use of the birch. Rusty now plays a Naval training ship cadet ordered to receive 18 cuts bare breech. Taking down his white duck bell bottoms he positions himself over the gym horse, his well-rounded buttocks now raised high. The CPO takes up the instrument, all too well known in naval circles and lays on the cuts as sentenced. Taking his birching punishment like a man as stoic naval cadets were expected to do requires all the cadet's resilience. The birch cuts home stroke after stroke again building in intensity till the lads bare backside is enflamed and raw.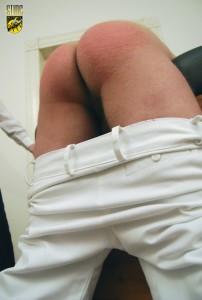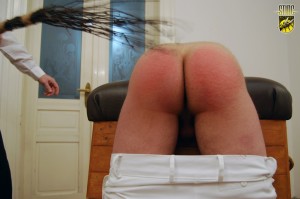 Reporting afterwards to the sick bay for an application of antiseptic was mandatory in days gone by and our cadet too is happy to receive this treatment especially after a dose of this latest Stingstrument: The Birch.
Links: