In public schools the birch once featured as a major instrument of correction. We continue our series with another look at its administration. One memorable feature was the type of support used to carry out the punishments. There were several but in this story we again feature the birching block, constructed to match the same size as the original.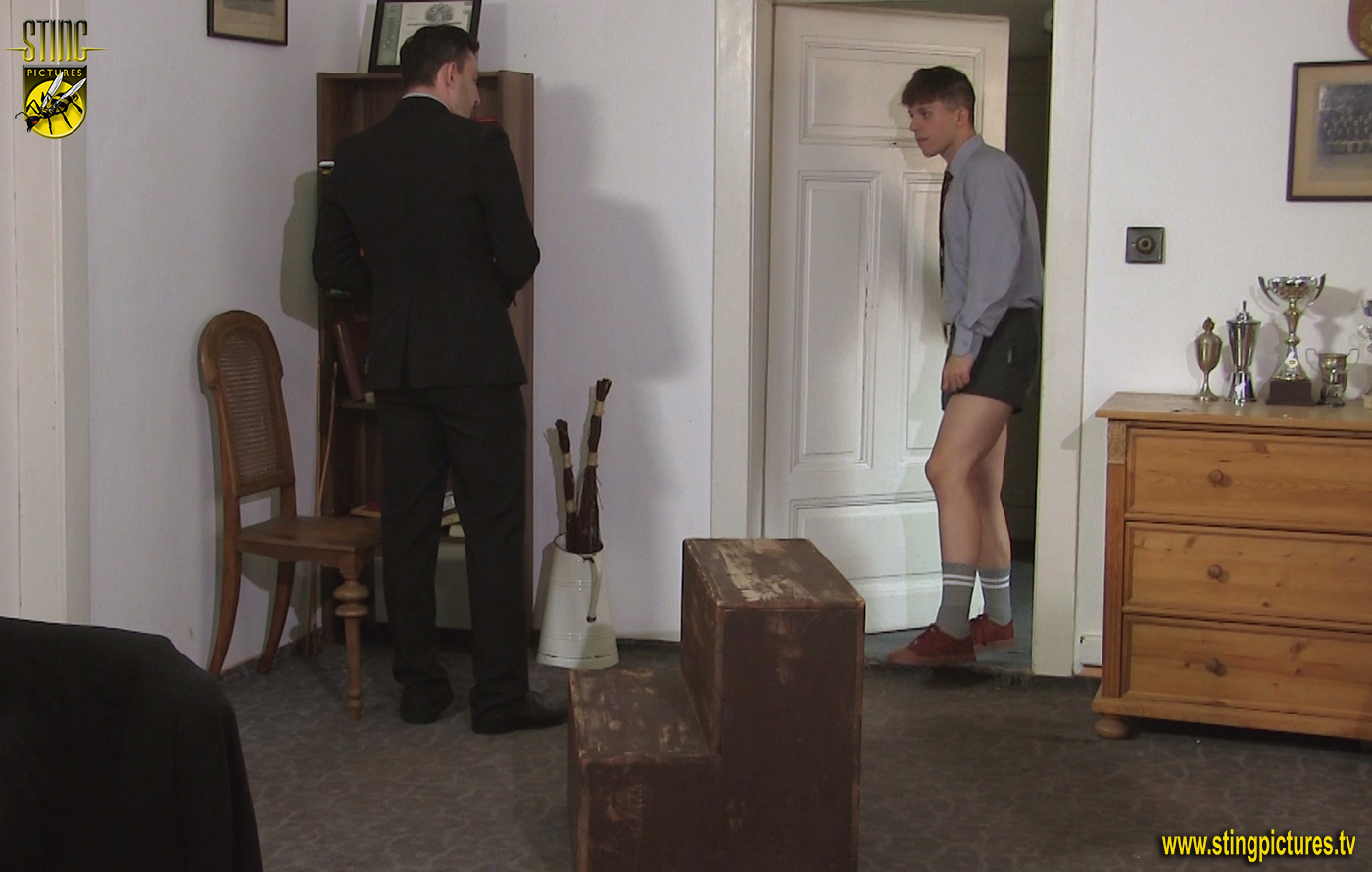 One of the senior boys, Barrett (Scott Grande) has been taking too many liberties. His continual skylarking had exasperated the Headmaster, and he is sent to his Housemaster Mr Stone (James Holt) to be severely punished.

Click on the Read More tab below to see what happens next!!
单击下面的"阅读更多"选项卡,看看接下来会发生什么!!
*
______________________
Ordered to strip off and mounr the birching block a good thrahing with the birch commences, untils the red welts leave Barrett with a very painful reminder.
But it is not over yet as it is now followed by a damn good spanking on his already painful bottom, making sure that with each crack of the habd he will know not to behave like that again!
PREVIEW VIDEO TO FOLLOW
Links
*
The Birching Block 22 – in 1080p Extra High Definition
*
The Birching Block 22 – in Standard Definition
*
An HD version of this video is also available through Sting Raw at Clips4Sale for customers who wish to use an alternative processor.