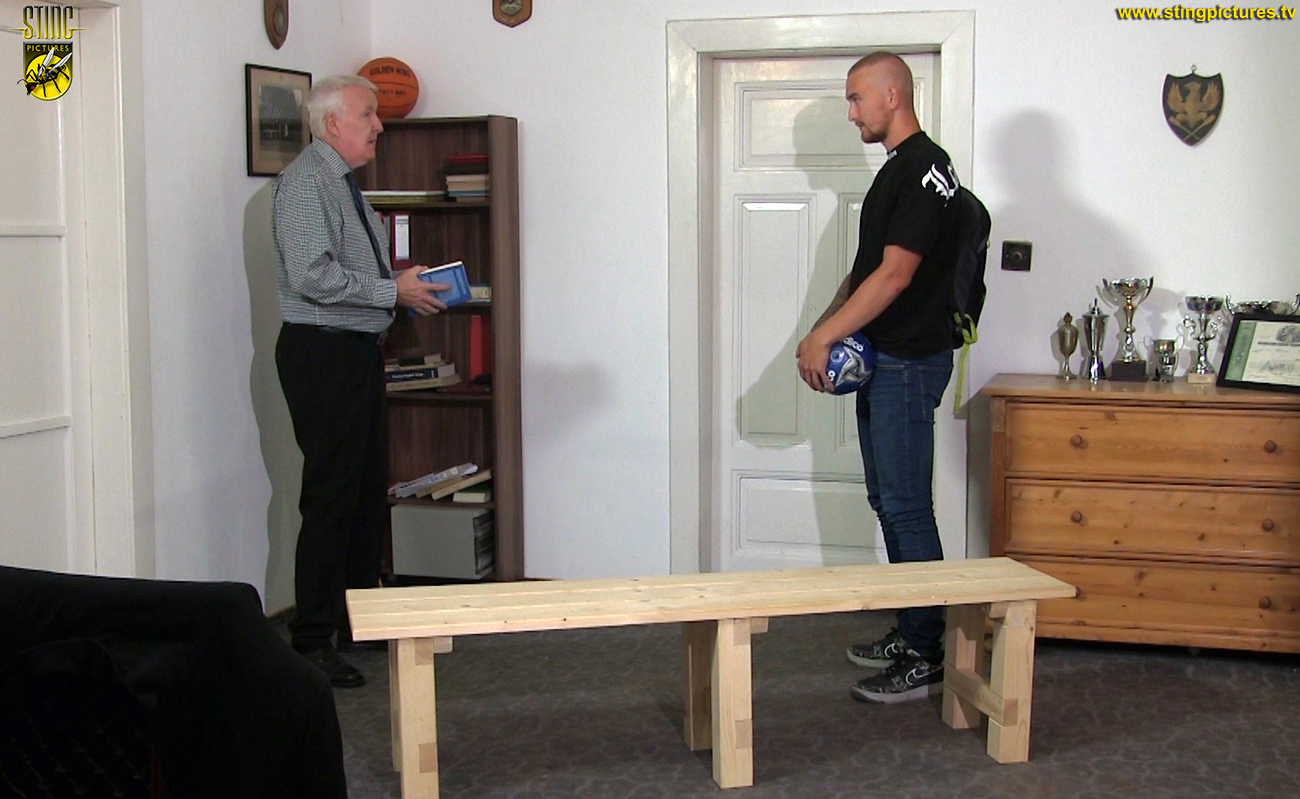 It's not only senior lads who can fall foul of the strict college rules that have to be followed. The Headmaster set a precedent that all the newly appointed junior staff would get the same punishment as older lads might expect rather than face dismissal for any infraction. This seemed to be working well and in this way no junior staff member would lose their jobs.
*
Click on the Read More tab below to see what happens next!!
单击下面的"阅读更多"选项卡,看看接下来会发生什么!!
*
______________________
One such staff member, the junior coach, Mr flint (Ryan Conway) had got himself in to trouble and was reporting to the Heads study to explain himself. There seemed little room for manoeuvre and soon he found himself bending over to take punishment like any sixth former he too might have had to deal with!
PREVIEW VIDEO TO FOLLOW
Links
*
The Headmaster and Mr Flint – in 1080p Extra High Definition
*
The Headmaster and Mr Flint – in Standard Definition
*
An HD version of this video is also available through Sting Raw at Clips4Sale for customers who wish to use an alternative processor.