The knocking on the Headmaster's door is becoming more frequent this term. Behavioural standards are being challenged, particularly by the senior lads. Its time to root out the cause and administer a cure.
********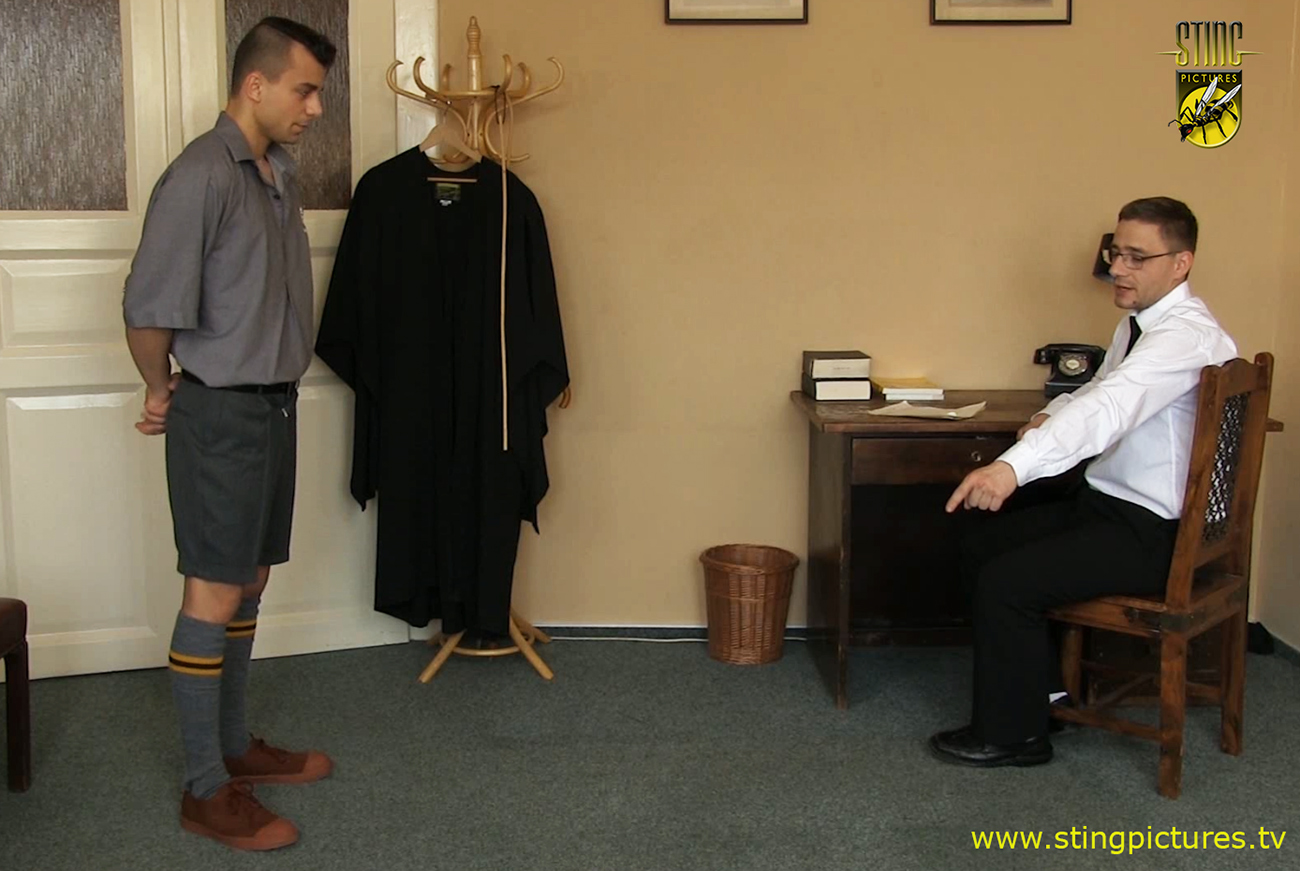 First in line is Ramsay (Don Diego) who now stands on the study carpet for a dressing down! He's been causing a lot of problems this term and now his time is up. He can take a detention or visit his Housemaster Mr Sharpe. He perhaps unwisely chooses the latter.
********
Mr Sharpe had been keeping a watchful eye on Ramsay and knew it was only a matter of time before he'd be knocking on his door too. This senior boy is ordered to bend over and take a caning over his tight grey shorts.
********
After that they can come down and the Master's old brown leather belt will re awaken the cane stripes on the lads now bared bottom.
*****
No punishment with Mr Sharps is complete unless the unruly boy goes over his knee. Ramsay protests, he's sixth form now. Not good enough, childish acts demand disciplinary measures to suite.
*****
The lads raised and well rounded bare bottom will receive a scorching delivery from the unforgiving hand of his dominant Housemaster!
*******
Giving Ramsey just what he deserves!!
*******
The Headmaster has a new visitor, a cheeky prefect who also happen to be the rugby captain. McKenzie (Victor Creedon) has, like Ramsay, taken his postilion for granted and not been setting a good example to the other boys. They naturally look up to him so its a vital part of being a prefect and senior lad. McKenzie receives detention but unluckily the Master is charge that day is going to be Mr Sharpe!
**********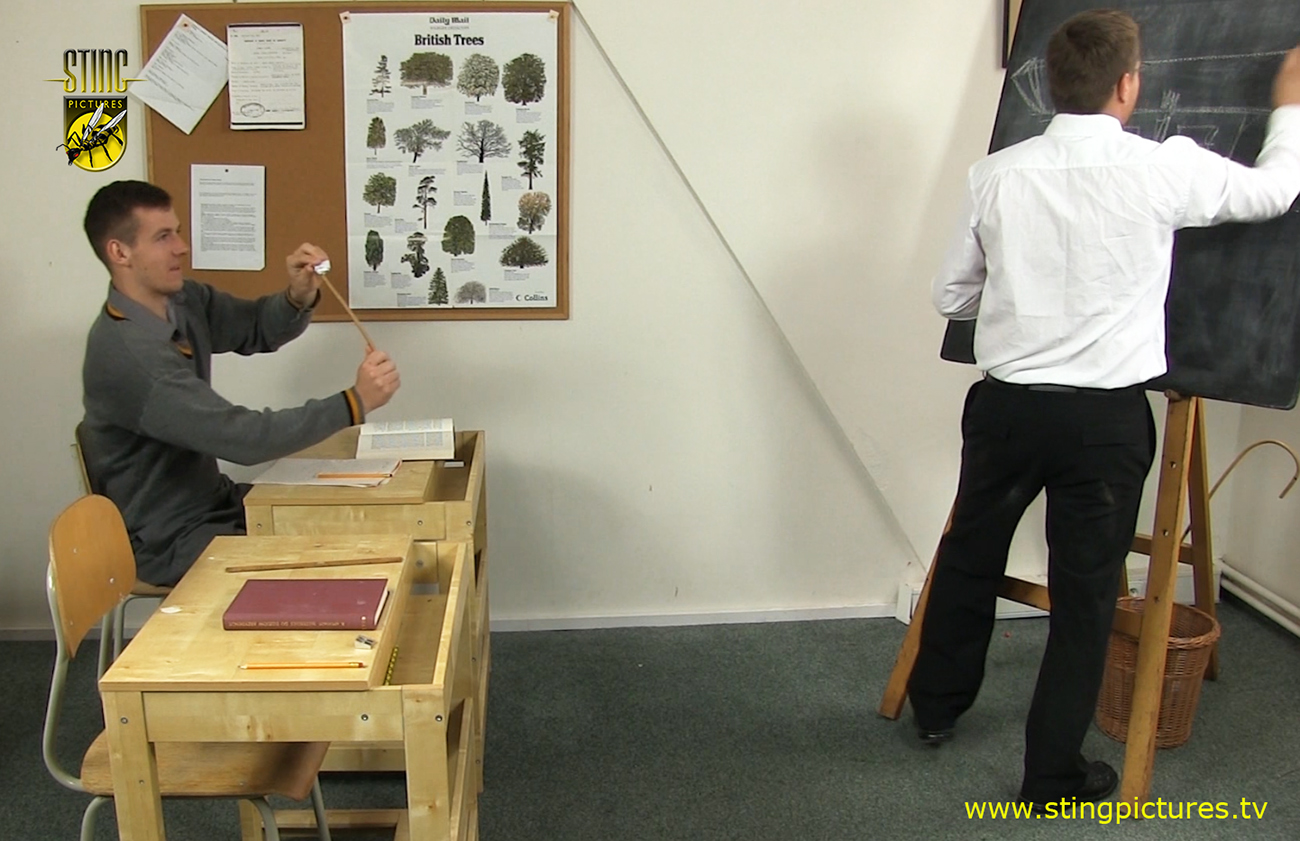 In detention he's given work to do by the Master but quickly decides this is boring and starts misbehaving. This is not a good thing to do in the presence of Mr Sharpe who in turn quickly decides this boy needs a much firmer lesson.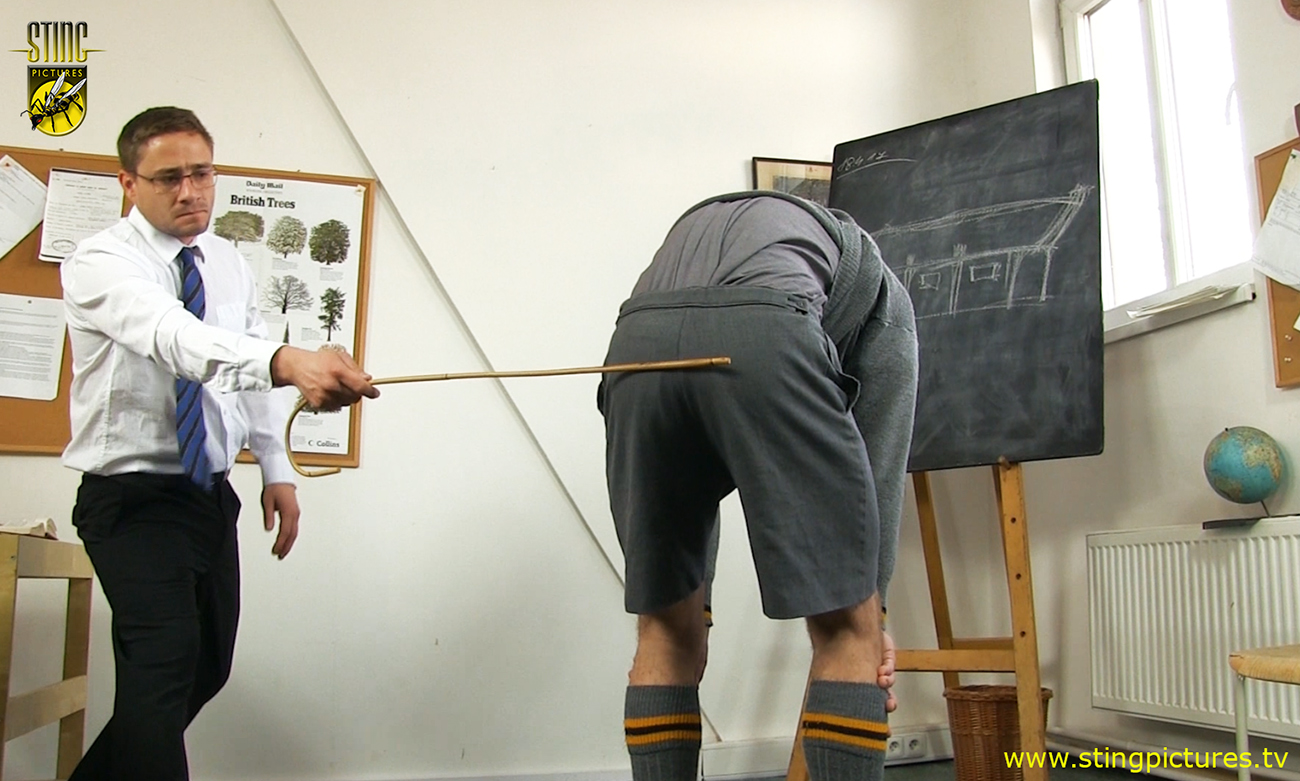 McKenzie is called out to the front and bends over for a traditional caning on his shorts.
*******
After this he's told to strip off for a good stinging spanking!
**********
McKenzie's muscular fuzzy bare backside is throbbing now but such well shaped buttocks like this really deserve a taste of the Housemaster's strap. Its stinging bands of fire will soon teach this petulant youth who's is really in charge and it isn't him!
***********
Video Preview to follow
******************
 **
 ***