The Second Set of Pictures from
_________
Back at her clinic Nurse Bennett is expecting an appointment with another lad, Colin (Adam Black) He's continuing with on going treatment and is always happy to see the young nurse. He has a soft spot, well not always soft, for the curvaceous Miss Bennett. This visit however he plans to take it a step further and do some pinching too. Not her medial accessories but her rounded bottom.
————-
Click the "read more" Link to see the rest of the pictures. WARNING Sting CFNM feature young males being spanked by Strict Females

Colin strips off as instructed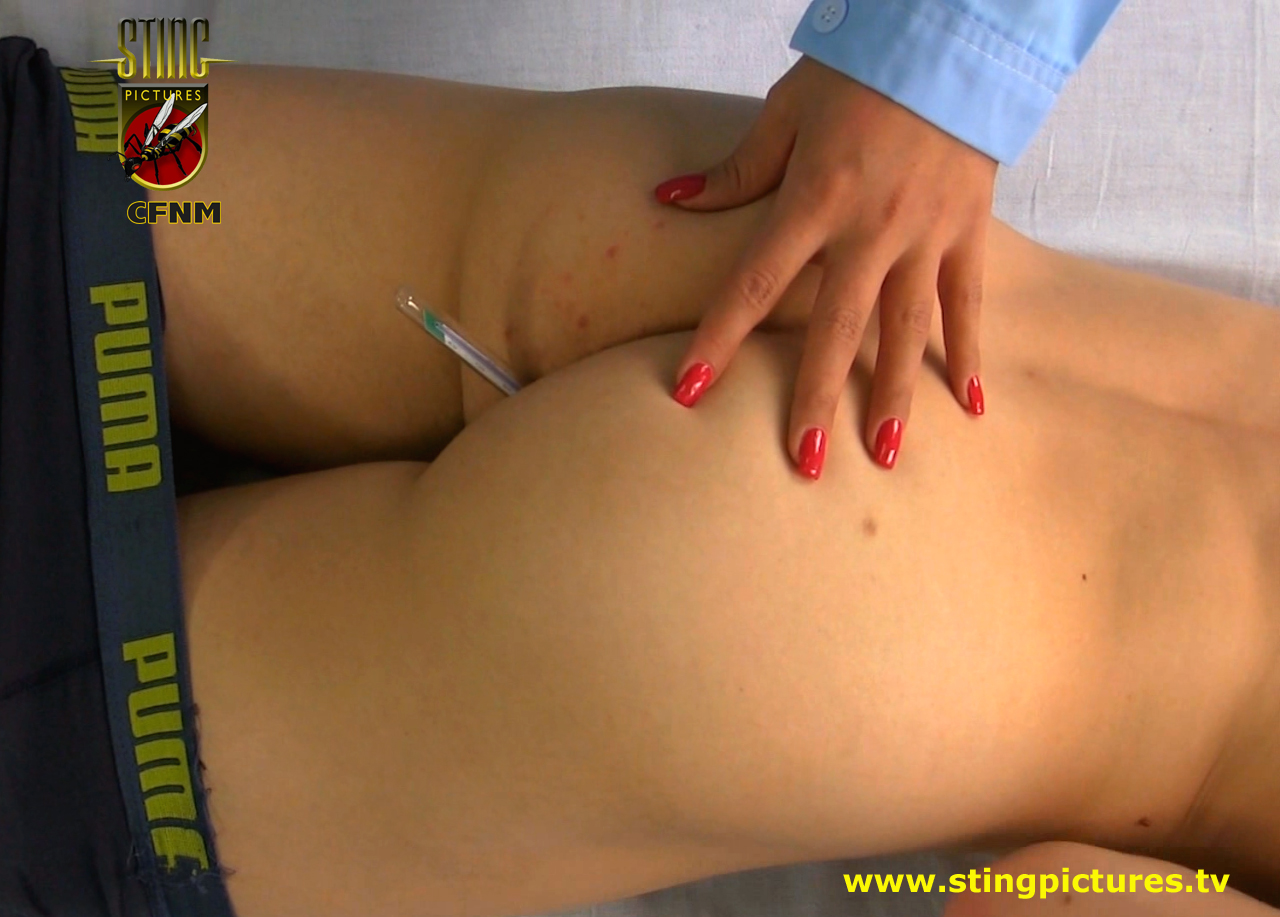 The medical begins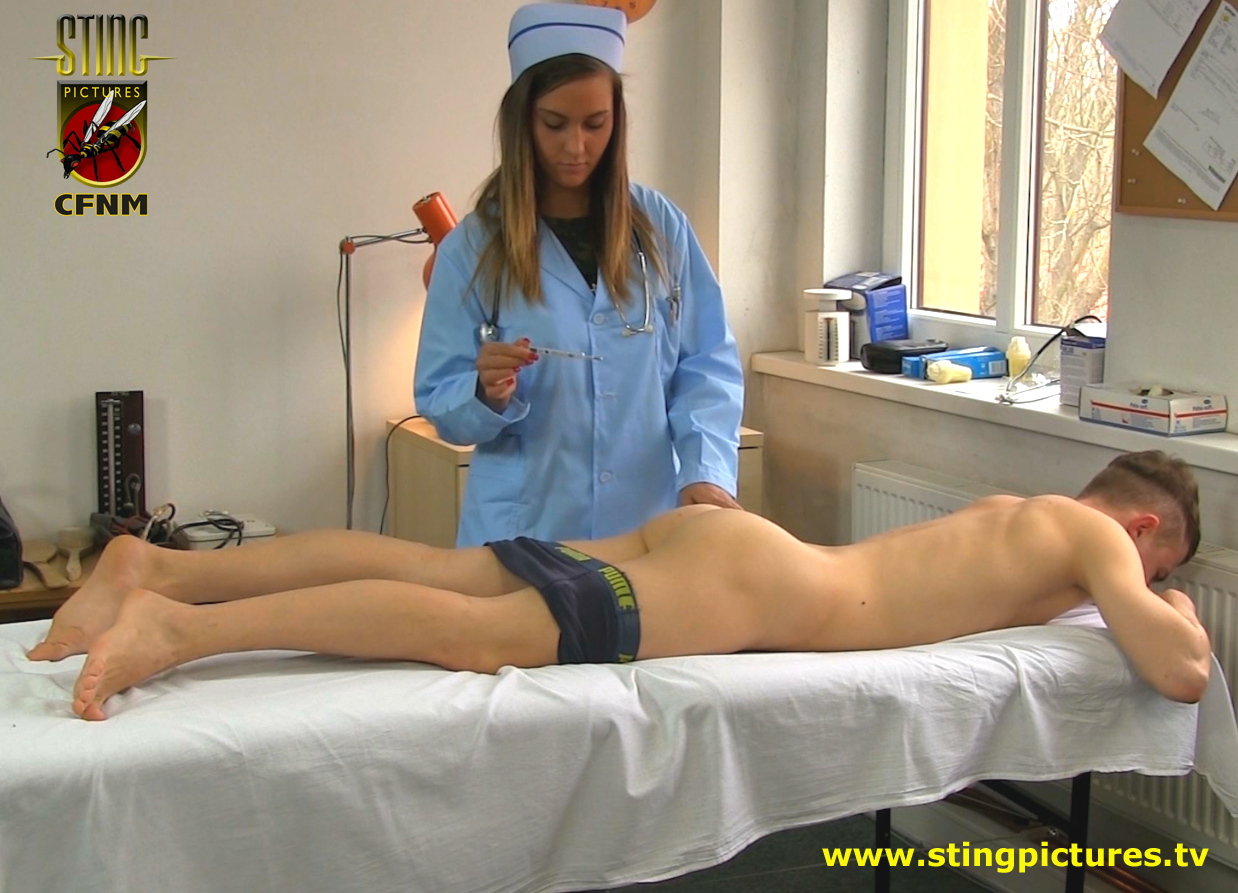 After the nurse has taken Colin's temperature he makes a grab at her
How rude and cheeky can you get, another boy who needs fast and decisive treatment for his own good! Out comes the nurse's wooden paddle and raised up on the inspection table goes Colin's firm little butt. 
The paddle soon makes its fiery mark but it'll be the scorching spanking to follow that will really redden this overly bold boys bottom.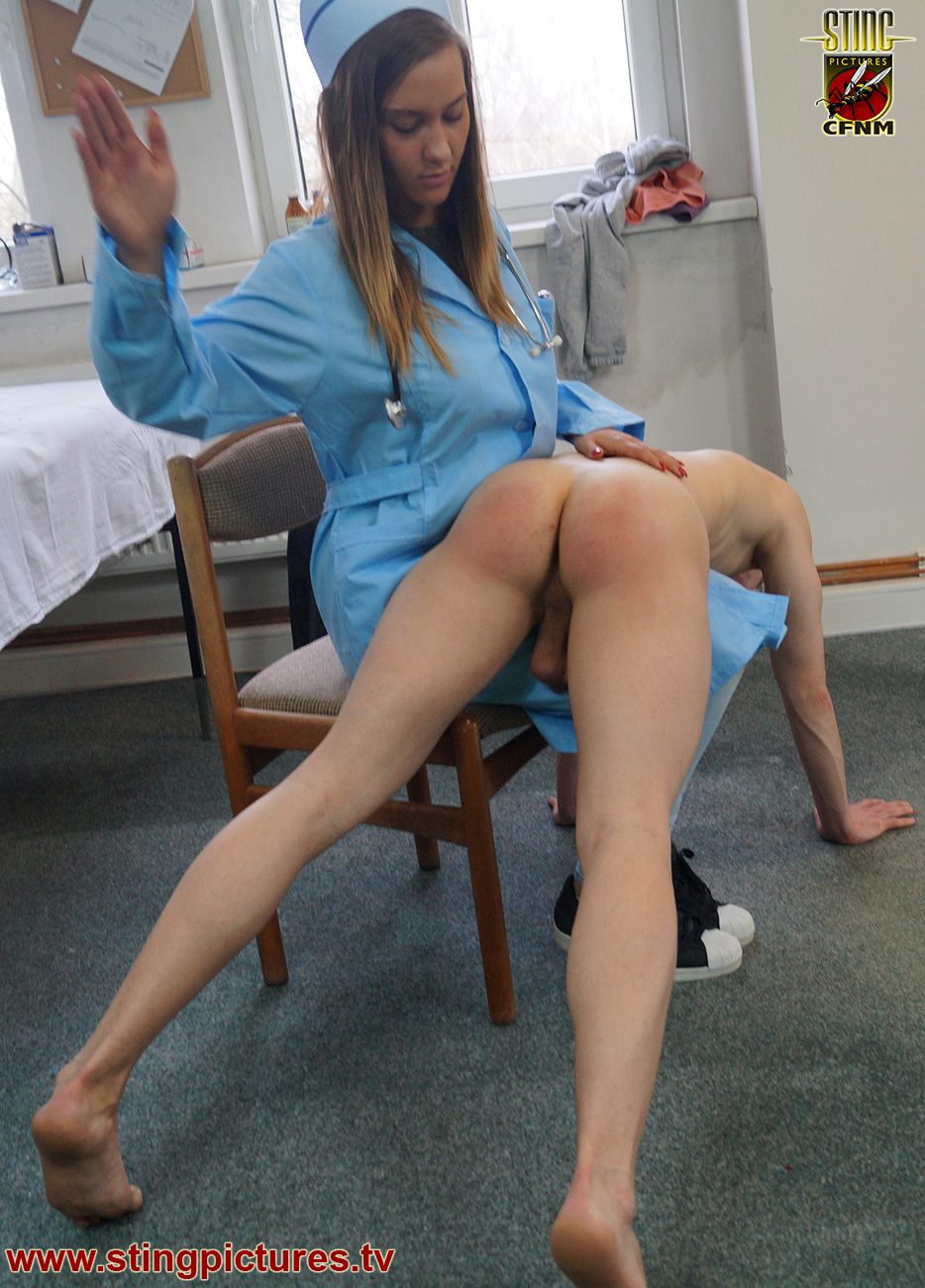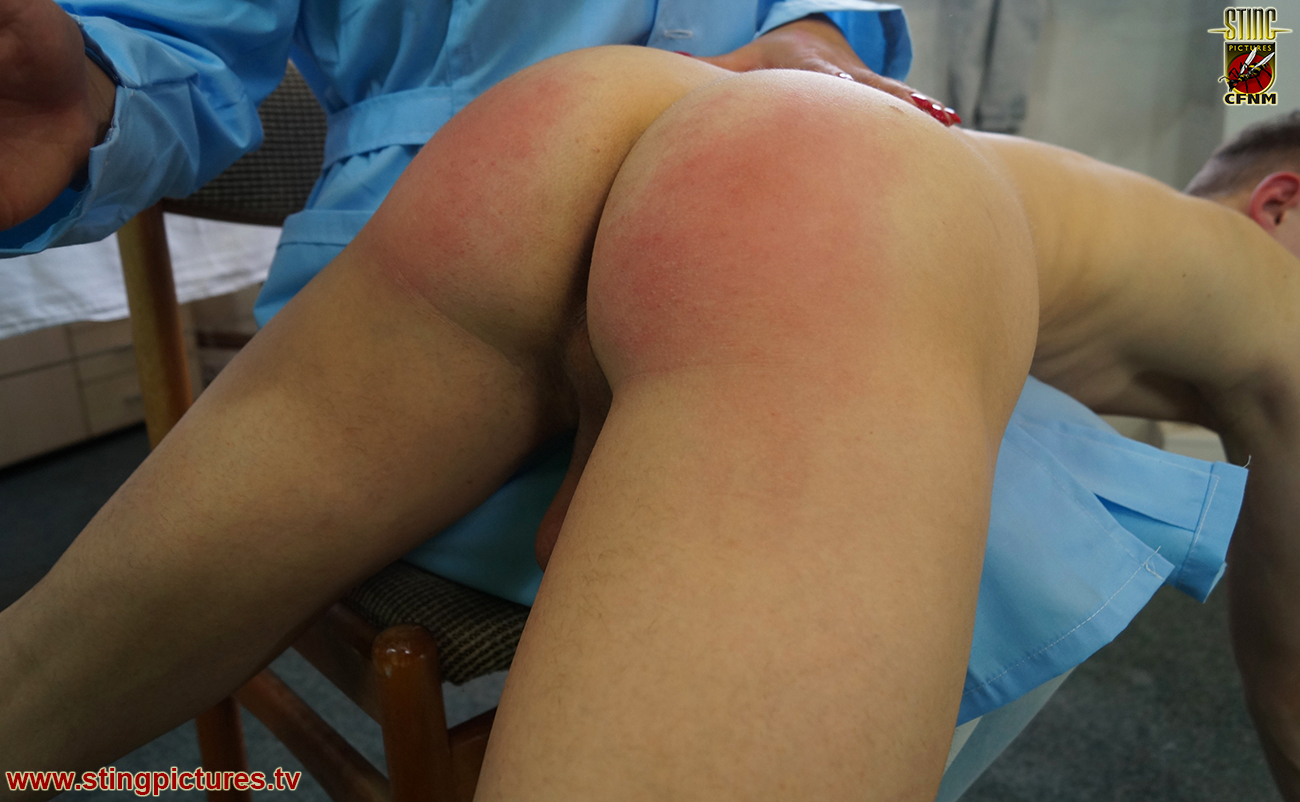 For the next three weeks a full sized, high definition, version of the video preview trailer can be downloaded from SendSpace by
CLICKING HERE
Links
*
*
*