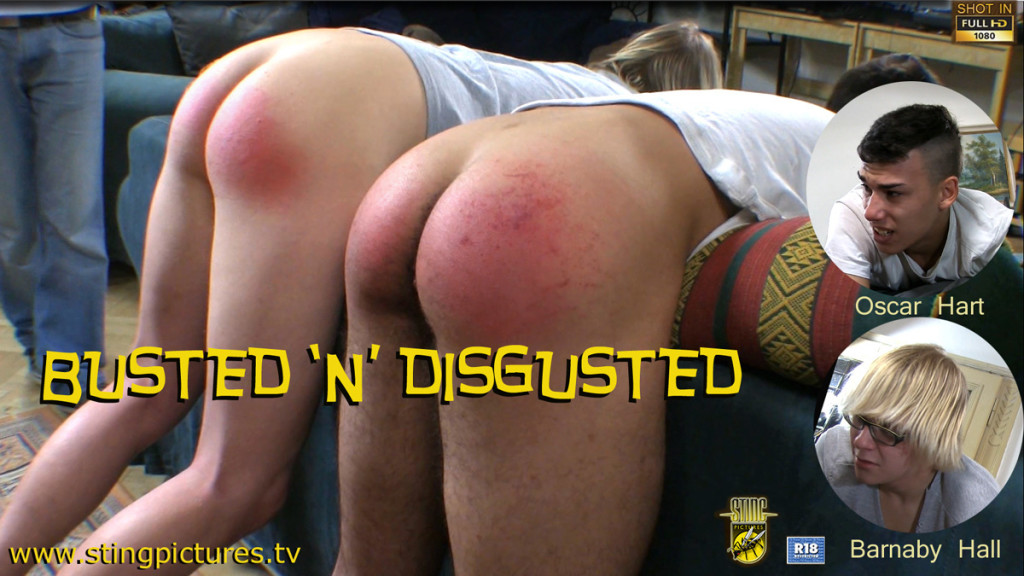 Sting's latest release  Busted 'N' Disgusted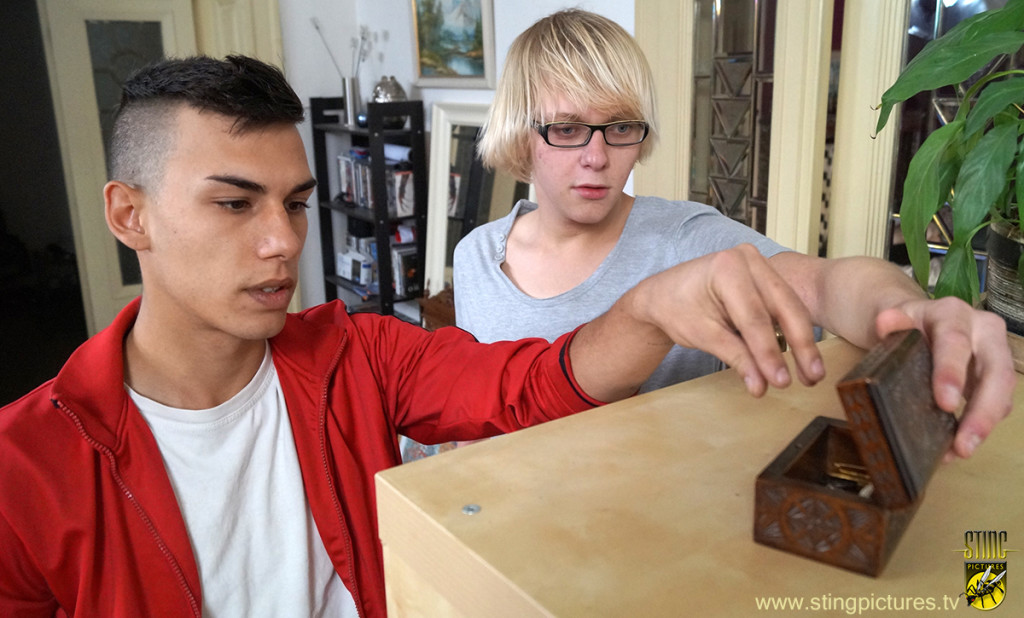 When Terry (Oscar Hart) decided to rope his friend Jack (New StingLad Barnaby Hall) to engage in some petty larceny at his Uncle's house he never realised just how wrong things can go! Caught in the act due to an untimely arrival back home by the said Uncle the two lads get an ultimatum.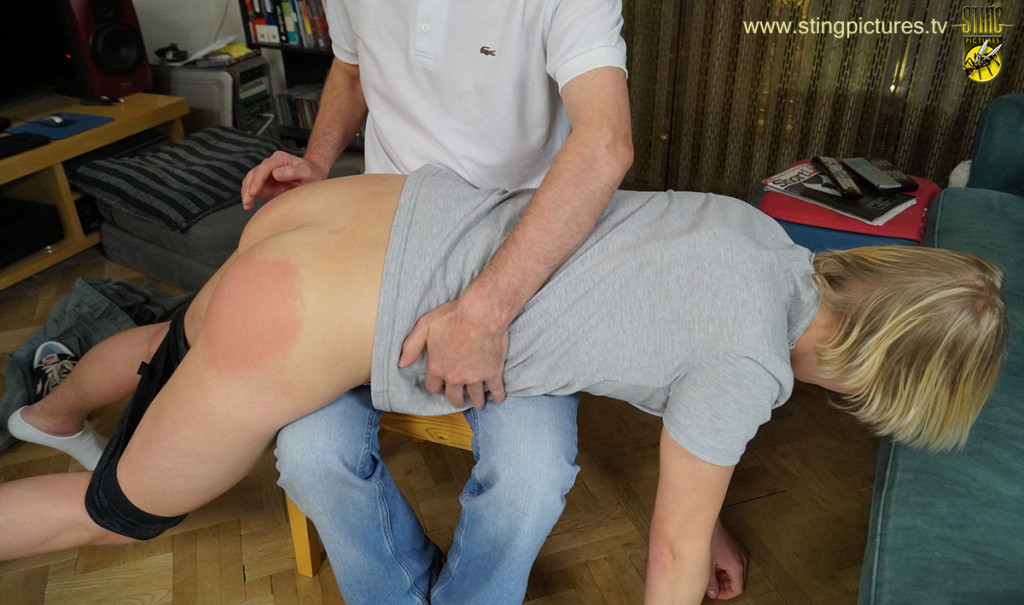 The crime gets dealt with on the spot or further, much more unpleasant repercussions are likely to follow. Wanting to get it over with the boy's decided to go along with Terrys Uncle's punishment. Caught red handed is going to mean red backsides for the pair of them.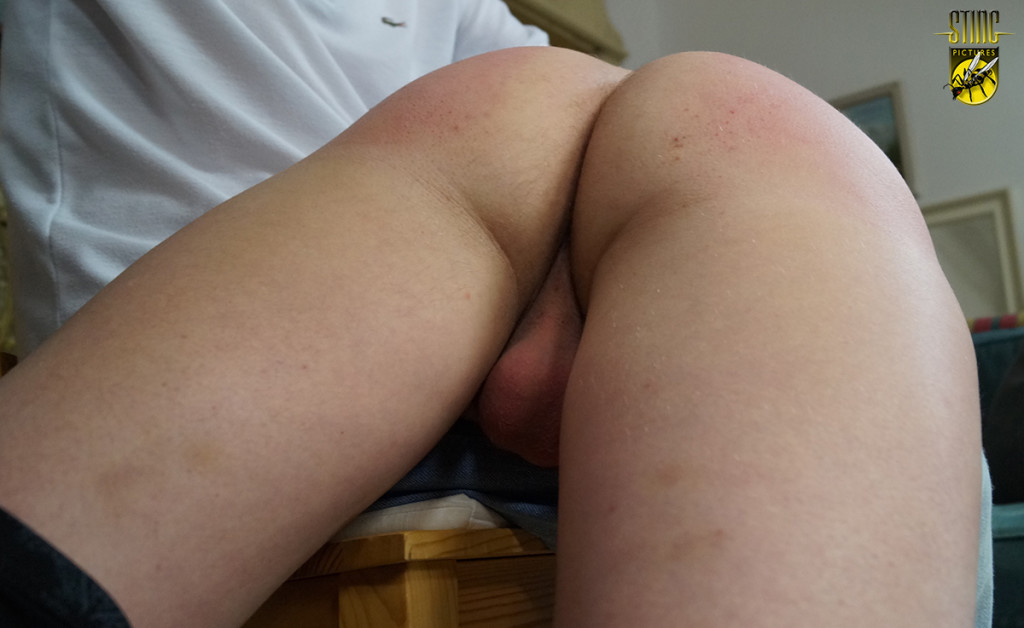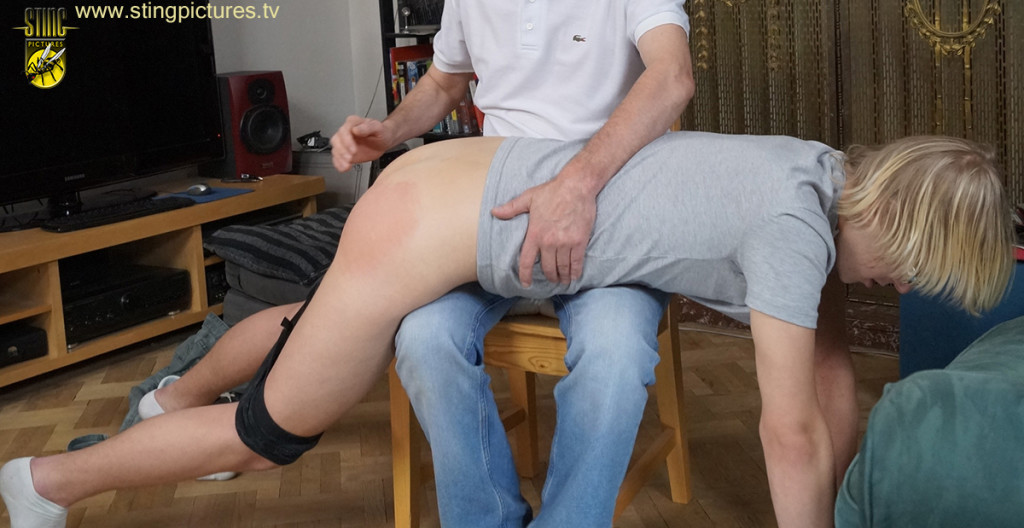 First Terry's friend Jack is ordered over the knee. Having never been spanked before it comes as a bit of a shock especially when his underpants are taken down and his smooth bare bottom is on the receiving end of these painful stinging slaps.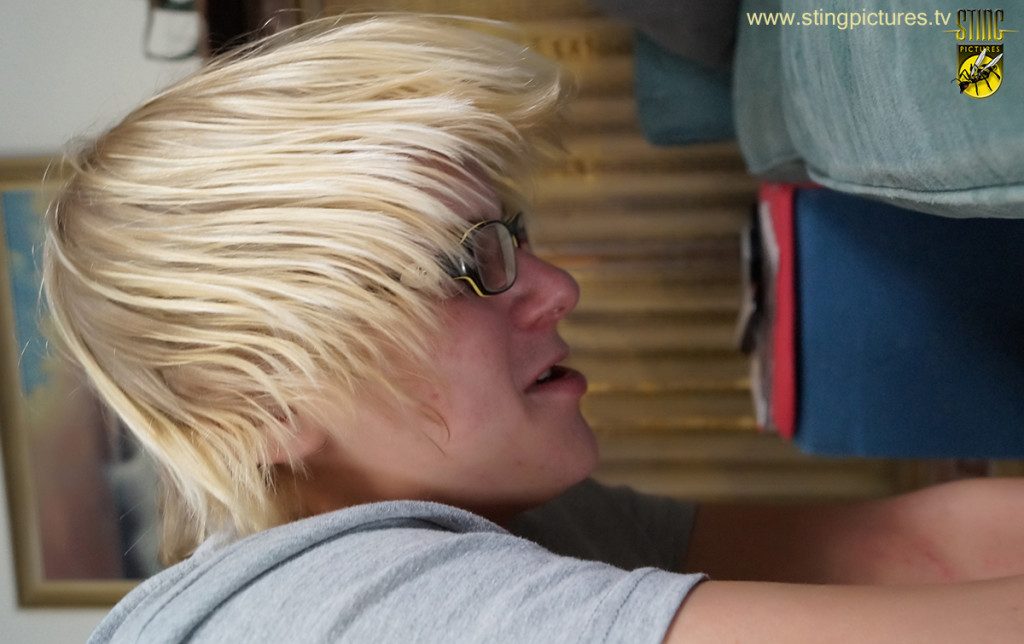 He knew he should have never listened to Terry in the first place!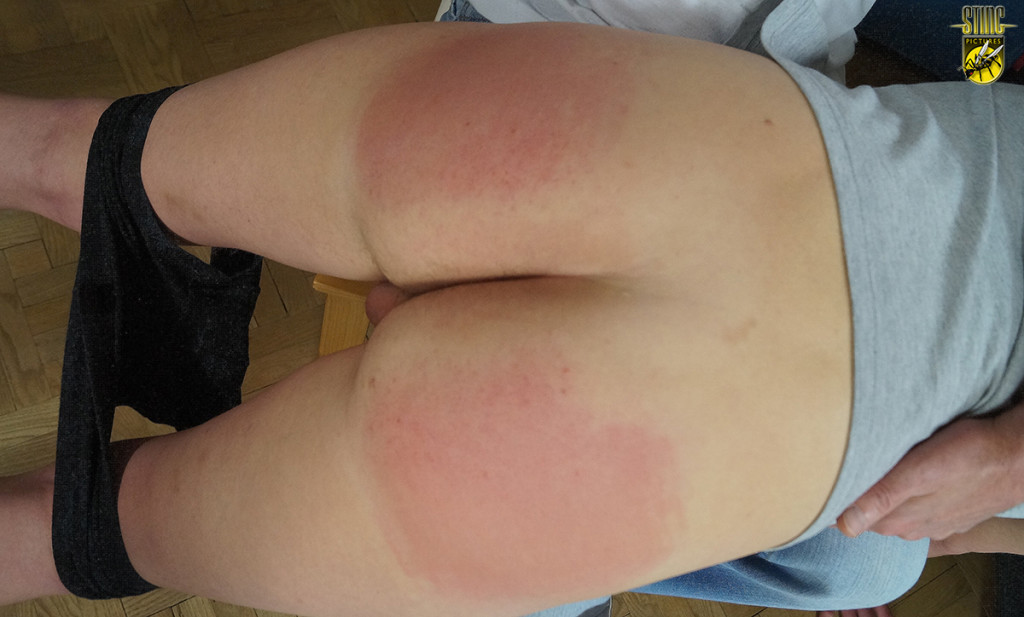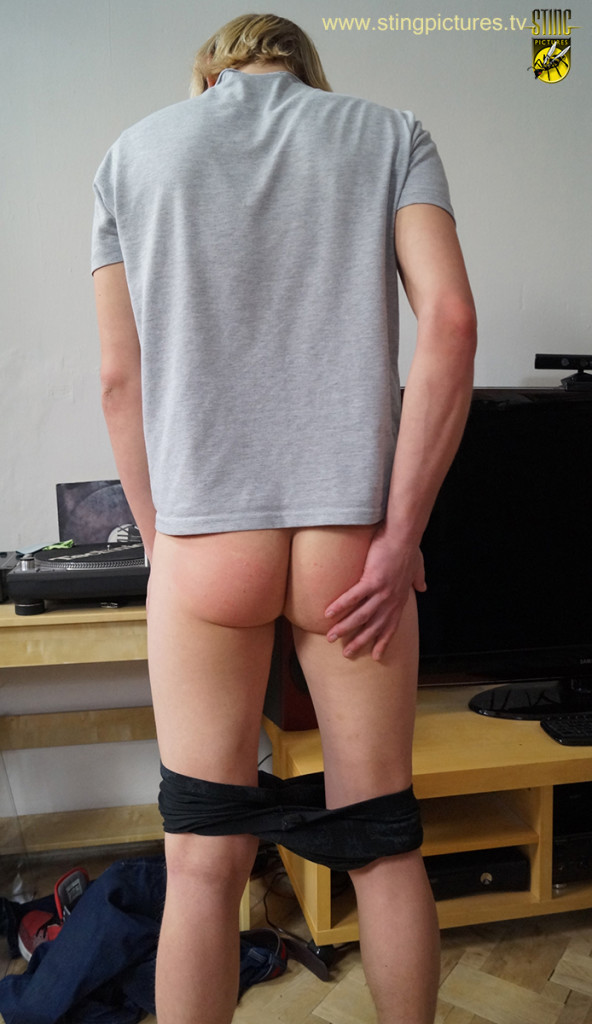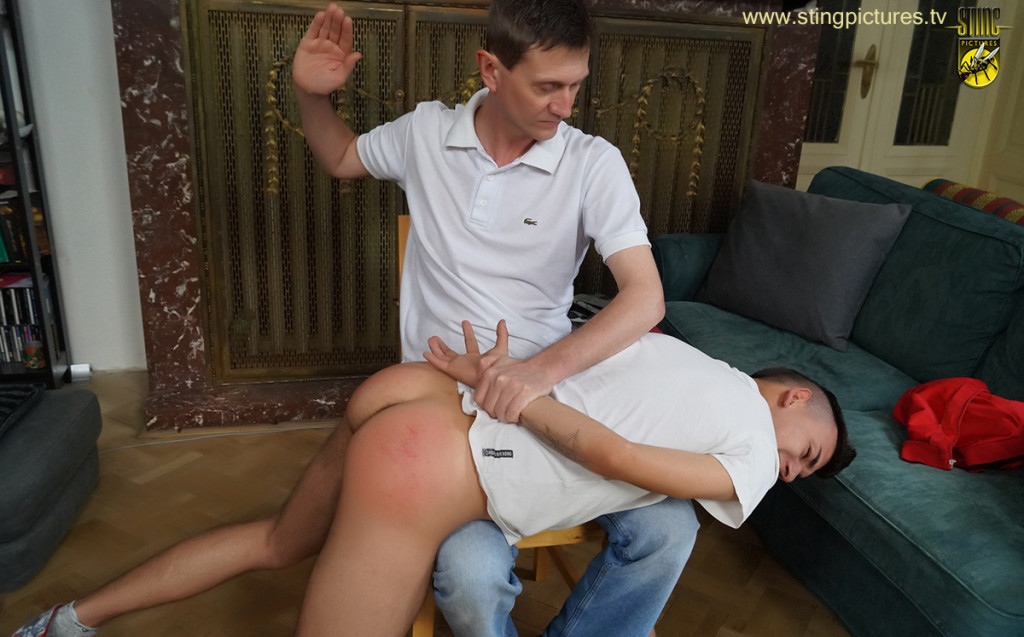 Now though it is Terry's turn and his Uncle certainly knows how to turn an insolent young lad's bare bottom a scotching red.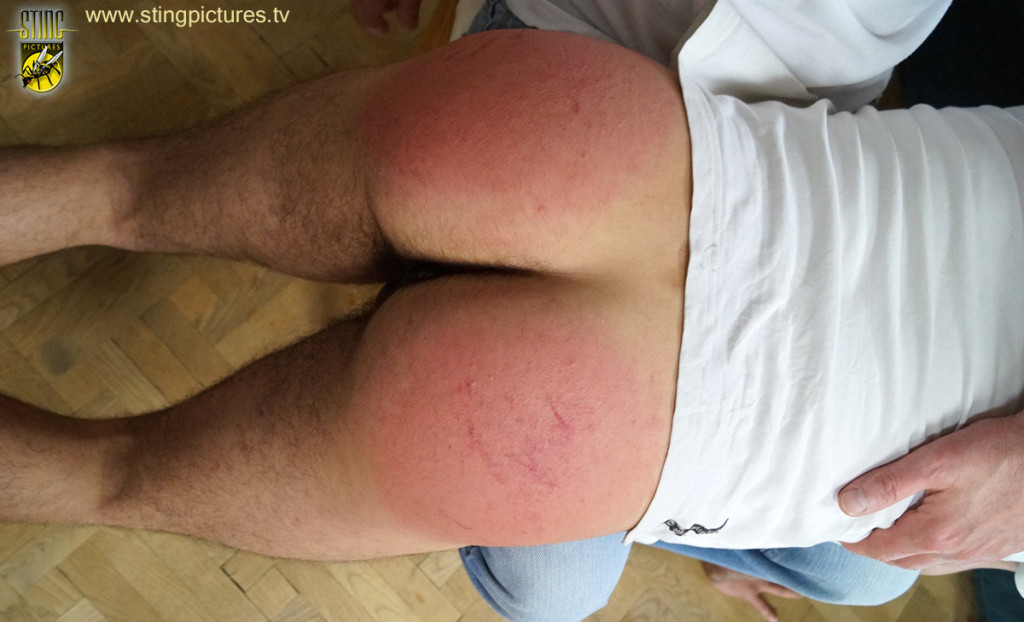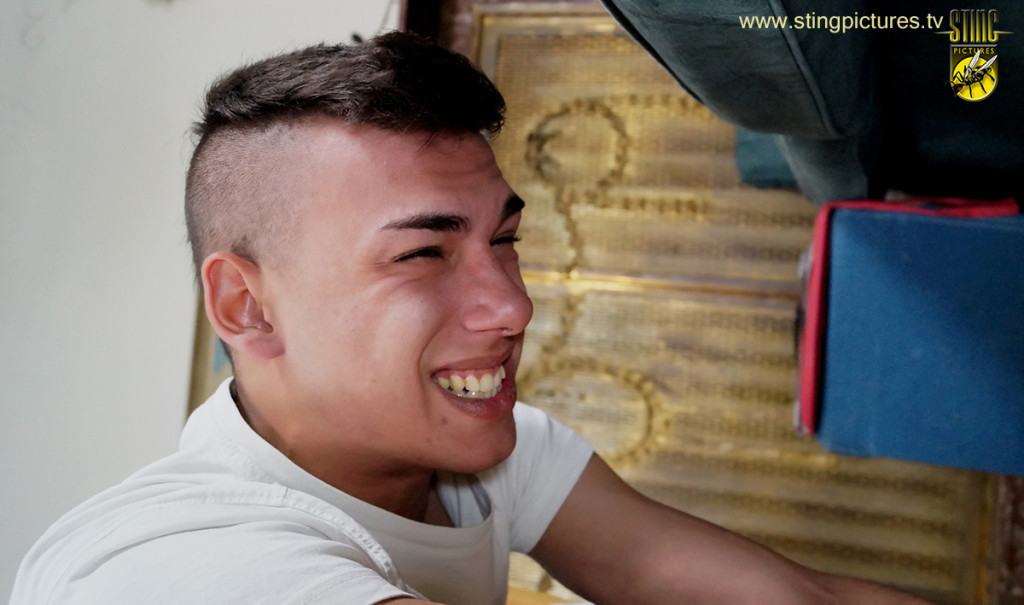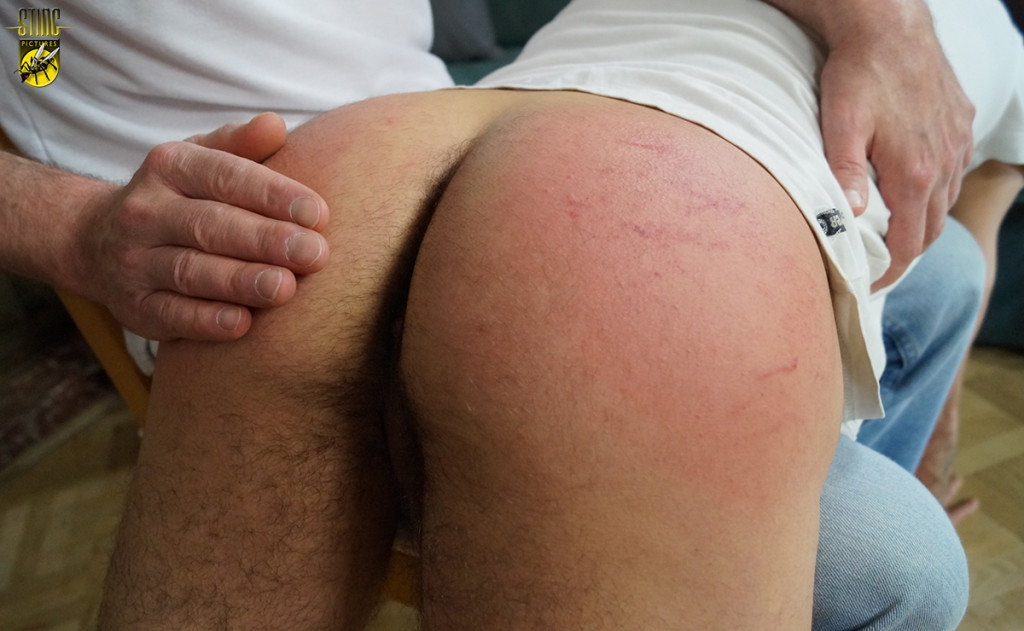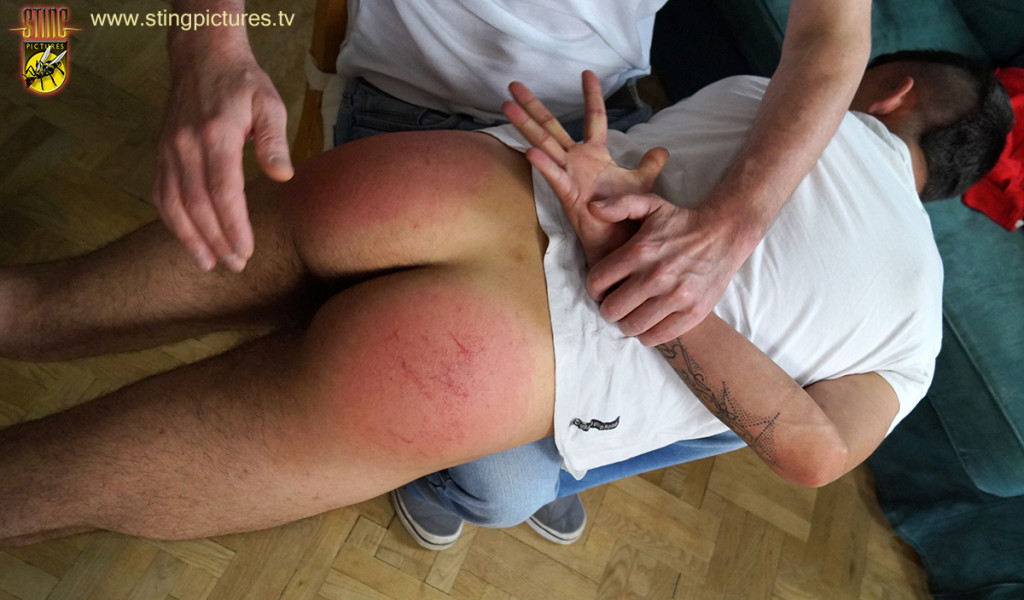 Terry is far too cocky for his Uncle's liking and after being cheeky with it is dragged back over for more. His rounded little bottom is certainly showing all the signs of discipline taken!
However as a closing scenario both boys are ordered to bend over the back of the sofa.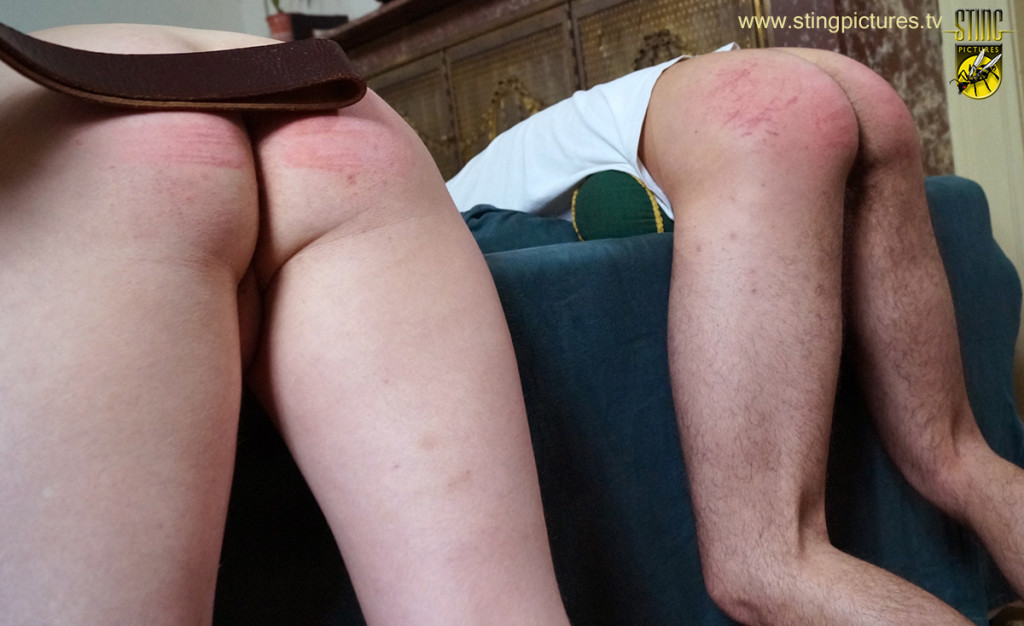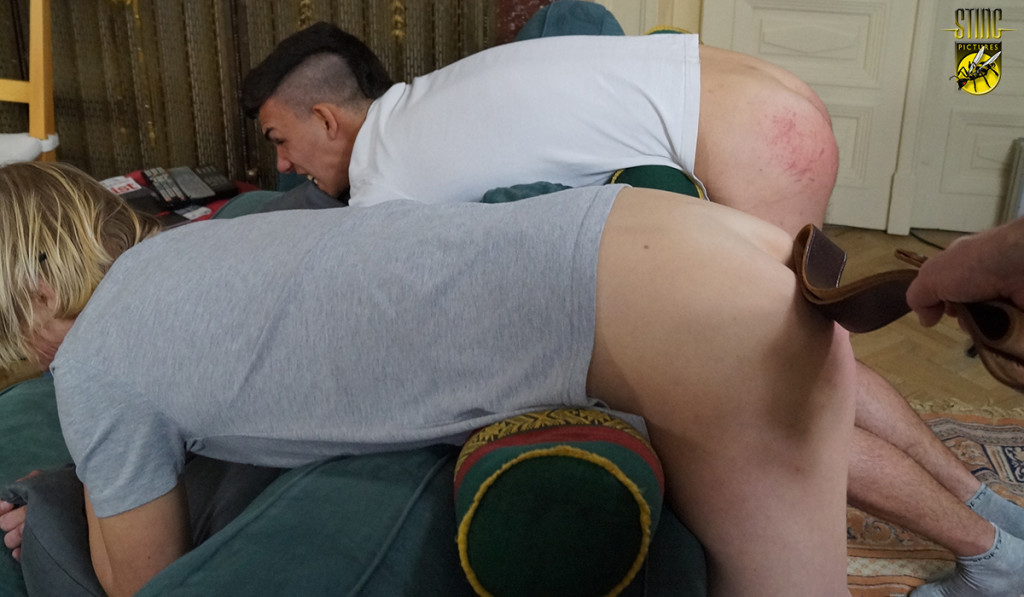 With already spanked and sore bare bottoms raised high its Uncles old leather belt that is now burning their tender butts. Crack after crack on their bare backsides has them yelping ..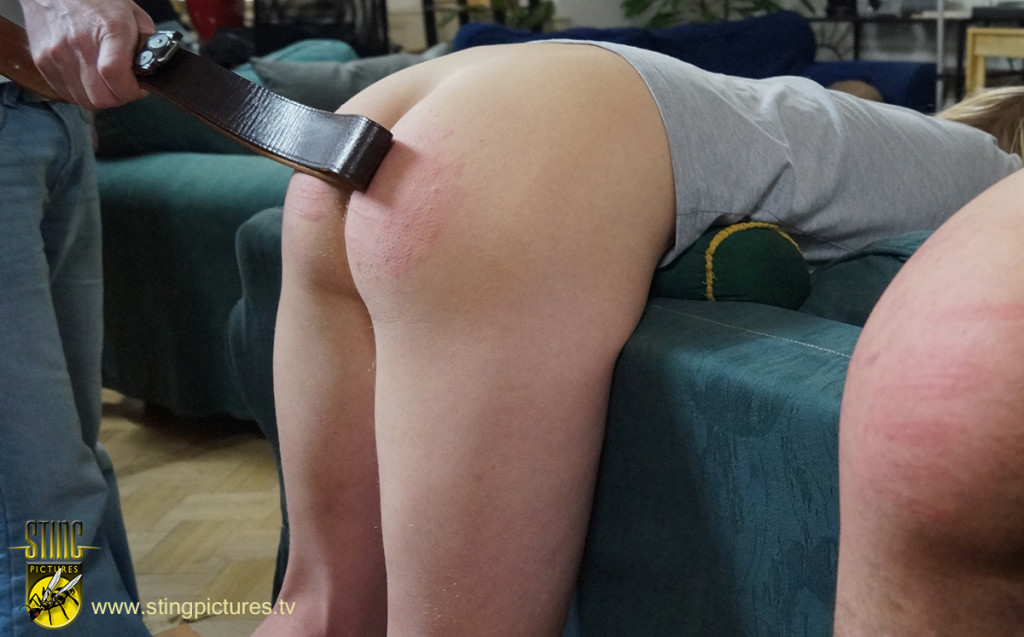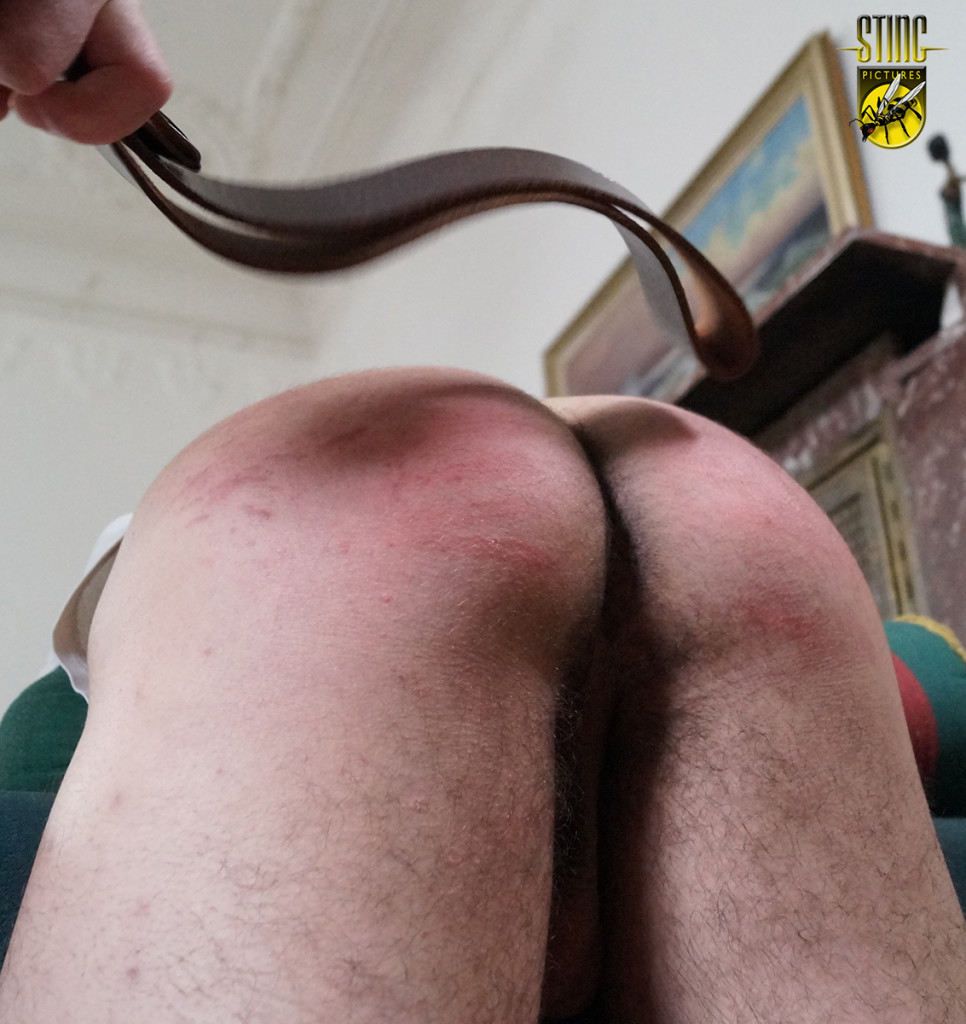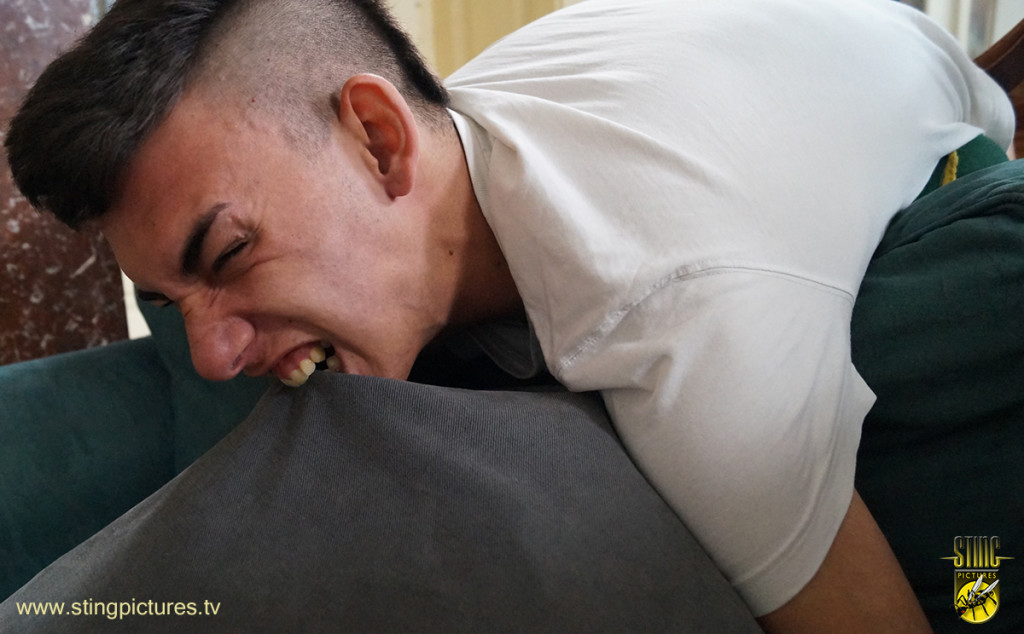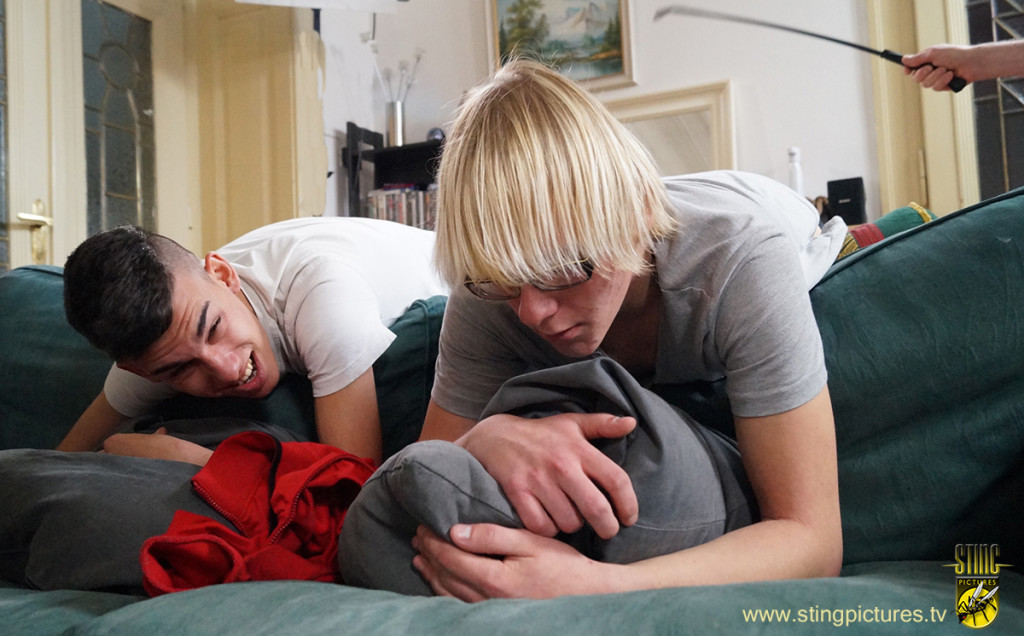 .. but an unwelcome change to the riding crop (whip) is the turning point.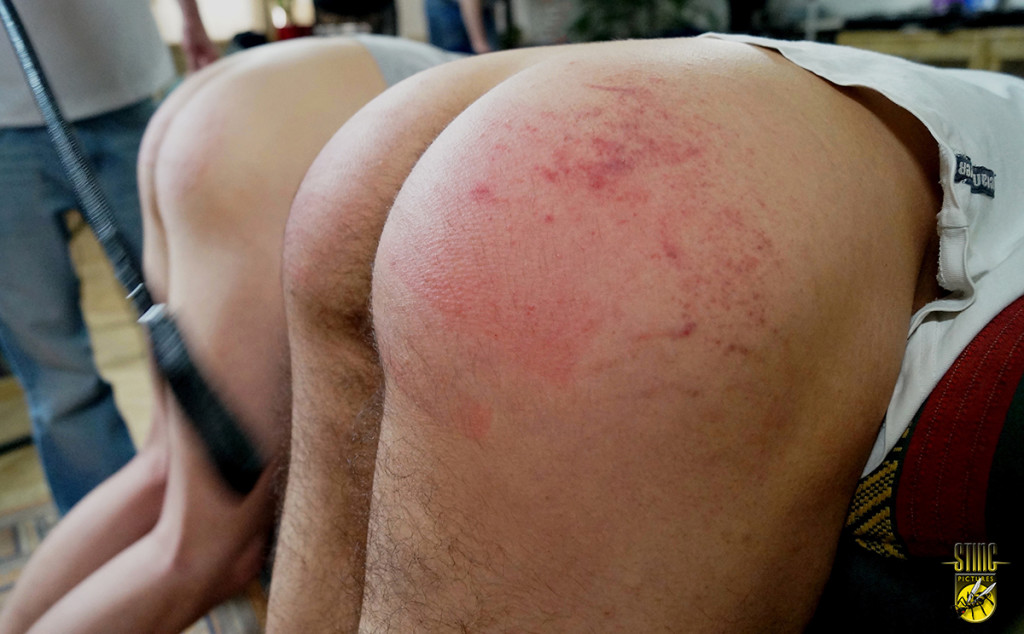 This little woven black leather demon really stings and both lads are certainly learning a lesson. Stealing is for mugs or at the very least lads with tougher backsides than they have!
Preview Video
View the preview trailer Online
Alternatively full a sized High Definition version of the trailer can be downloaded to your computer from SendSpace at the following link.
(When downloading from Sendspace click on the blue bar towards the bottom of the screen – See illustration below)