The second Aussie Spanking Scene from:
Discipline Down Under – All Mouth and No …. !!
The second boy, Louis Morgan (Ryan Conway) is a senior. He's a sports captain and prone to overly bad language. His profanities got him in to trouble before and now, having sworn at another teacher, is sent to his Housemaster Mr Sharpe to be reminded of his manners.
He'll get a good caning for sure, on shorts first …
…..then his bare bottom.
Click on the Read More Tab in the tabs below to continue:
_____________________________________
(#!#)
However having been warned before this time he'll be going over the knee, like a naughty boy, for a good spanking. For a big lad like Louis this will be very humiliating.
Over his well caned rear the fiery sting of Mr Sharpe's hard hand will give him more than an excuse to curse, if he dares that is!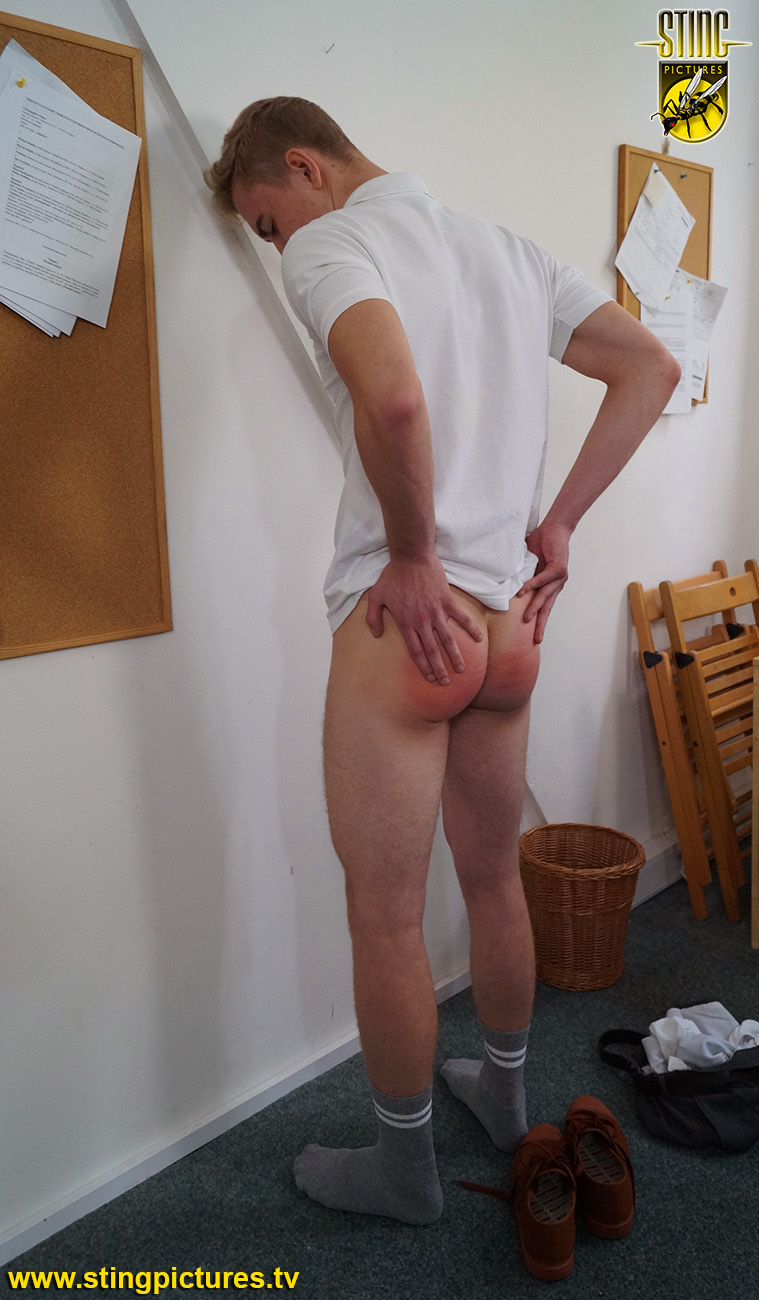 *
As the old saying goes he's "All Mouth and No Trousers" and when a lad runs his mouth off like Louis Morgan did, he soon finds himself with no pants to cover a very sore and red bottom!
CLICK HERE to View Part One and the Video Preview
***
Links
Discipline Down Under: All Mouth And … in 1080p Extra High Definition
*
Discipline Down Under: All Mouth And … in Standard Definition
*