The second batch of downloads available on DVD are all on
"The Discipline Chronicles"
A 1 hour 45 minute disc in DVD quality format
The downloads now available on this DVD are: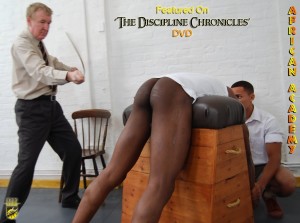 African Academy
African Academy
Stars Barry as African schoolboy Zachariah who with his friend Ezekiel learn the price of disobedience at a strict place of education one of the far flung corners of the old Empire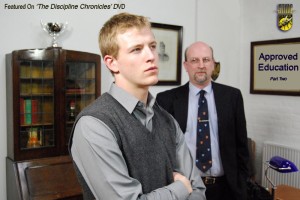 Approved Education 2
Approved Education Part 2
is a smoking hot mixture of British and Czech Sting Lads stars Brett, Barry David, Brad and Stefanal who go back to the days when discipline meant a sore bottom and get an inside view of life at Court Leamington where the sound of slipper, strap, tawes, cane and hand spanking echo round the walls
(Fans of Brett should note that he is on the sore bottomed receiving end of three of the above options in this one story)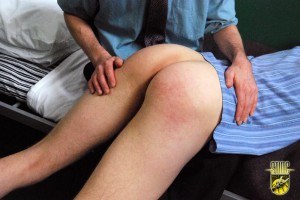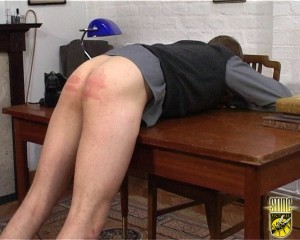 More images from Approved Education 2 can be viewed
here
-/-
In
Three For the Gym
, Clifton Heath College students Wheeler, Sanderson and Bailey soon learn how to behave after facing the deputy head Mr Hewitson.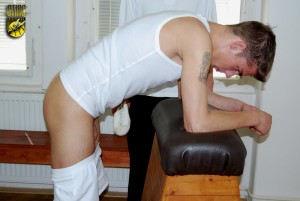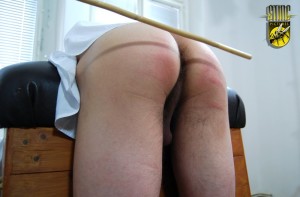 More images from Three for the Gym can be viewed
here
-/-
The fourth feature on The Discipline Chronicles is "The Making of a Gentleman" which stars Darren as the son of an Edwardian family who is sent to the Carnfield Institute run by the venerable Colonel James Templeton Lee. He has a legendary reputation for putting the wayward sons of gentlefolk back on to the straight and narrow. The movie also features James B.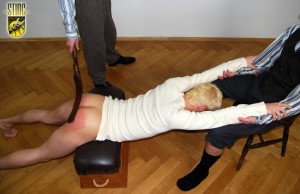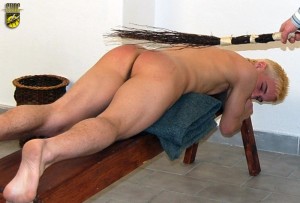 More images from The Making of a Gentleman can be viewed
here
-/-
In "Discipline for Joe" it is handsome young Danny's bare behind which is in the firing line. Danny plays Joe Harrison a final year student whose mind is set on other things rather than preparing for Exams. Mr McGinn, decides to take up the problem with Joes strict Uncle. As a result Danny gets his tail tanned in three separate session and (as we see in the scene below) learns that slippers can have other functions in addition to keeping your toes warm. In other scenes Danny finds himself over the vaulting horse in the gym, and, of course over uncle's knee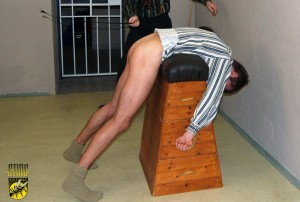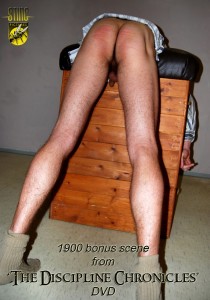 Links: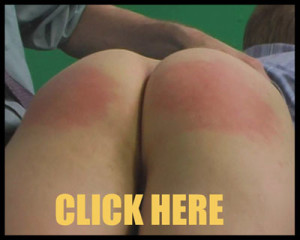 For